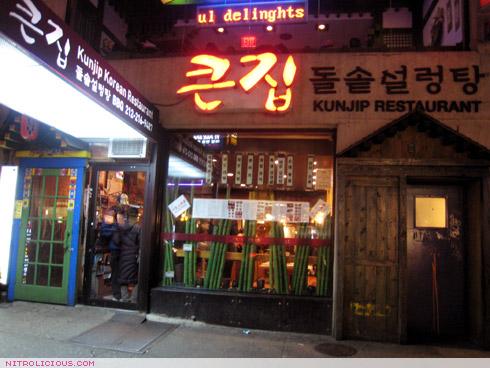 Kunjip Restaurant
9 W 32nd Street
Btwn Broadway & 5th Ave
New York, NY 10001
212.216.9487
*Open 24 Hours*
The Scene
Authentic Korean restaurant in the heart of K-Town, there seems to always be a line for a table for this spot. Best thing is it's opened 24 hours!
Met up with Ada earlier this month, she was craving for some spicy tofu so she recommended Kunjip. I'm not too familiar with the restaurants at K-Town so I'm always up for a good recommendation. When we first got there the line was damn long, it got even longer once we got in line (I believe there's no reservations). But the line went really fast, a menu with pictures was handed to us once we got in. After a few mins we were seated and they were ready to take our order, the food came out super fast. Its a very local Korean joint which I like a lot, be sure to ask them for the "eggs" it comes with the meal (its really good) if not you won't get it (that's what Ada said). The service wasn't great but the meal was good and the price wasn't bad at all, I def recommend this spot if you're looking for a Korean restaurant especially in K-Town. Peep the meal after the jump…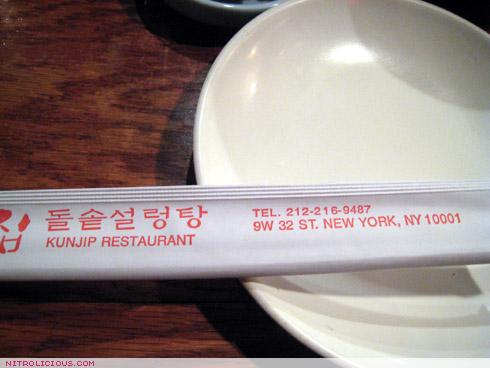 Eggs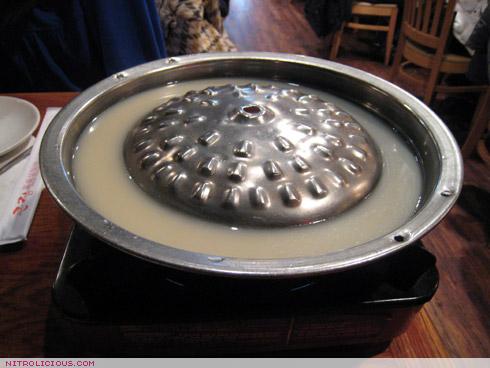 Korean BBQ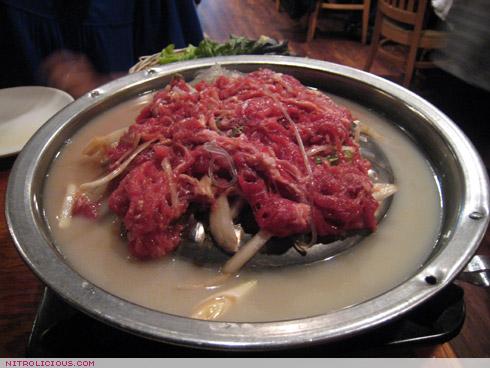 Korean BBQ – Yetnalsik Bul Go Ki traditional tender prime rib-eye marinated in soy sauce $19.95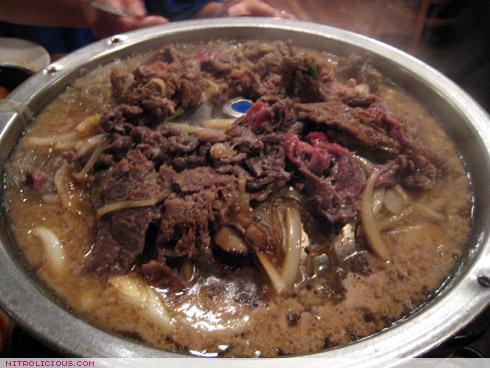 Ready to be eaten…yummy!

Soon Doo Boo Chigae spicy soft bean curd casserole with seafoods $8.95 – Sooo good, no wonder Ada was craving for it haha!

Gal Bi Gui grilled boneless short ribs marinated in soy sauce $21.95 – Real tasty too!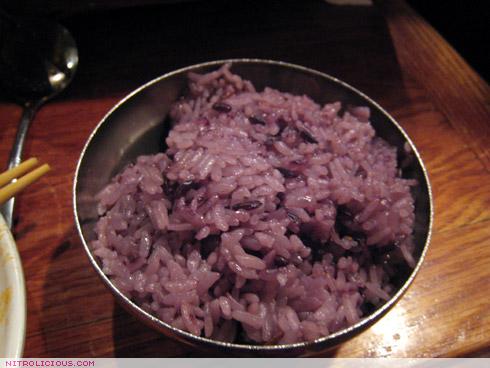 The meal came with two bowls of Purple Rice (I believe it's red bean).
Categories: eats
Tags: