Wakiya
Gramercy Park Hotel
2 Lexington Avenue
New York, NY 10010
212.920.3300
The Scene
Check my first review on July 13, 2007 for details.
Back in July I firsted tasted Wakiya and tried the majority of the menu with my family, this time around I've invited my good friend, Roman and Yu-Ming to taste the food since they both love eating. To my surprise the menu has changed a bit, they've added new dishes (some good ones) and took out some. Roman and YM both couldn't resist the Cucumber Martini, they both really liked it (I don't drink alcohol so they mixed a fruit drink for me). The reasons for the second review is because the menu has been updated, placement of the food has changed somewhat and I had some new dishes to share. This is one of my hotspots, delicious food, great service and the ambiance is superb! Great restaurant to share all the dishes, its def not family style but the amount of food we ordered were more than enough for three people and take account I had 2 men with me! I like ordering a bunch of food rather than sticking to one dish, its so boring! If you haven't tried Wakiya, its a must try IMO! Peep the pics after the jump…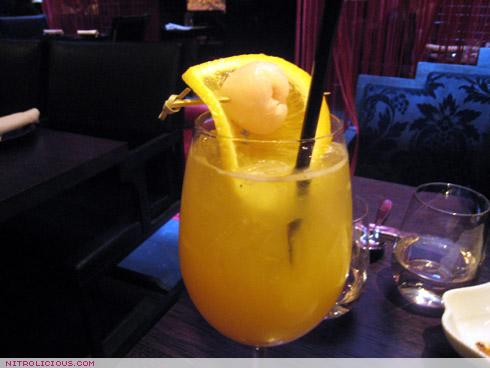 Not exactly sure what kind of drink this is, they sorta just mixed up some fruits for me. But it was mad good!

Bang Bang Chicken $15.00 – new placement on the plate, see previous one here.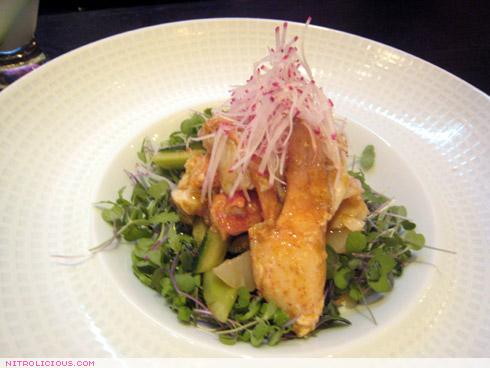 Lobster Salad *new on the menu* – I don't eat salad but I ate the lobster, soooooooo good!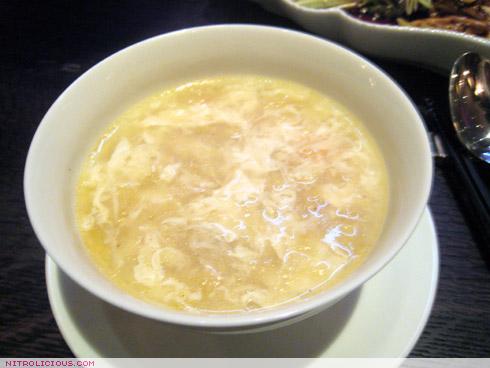 Crabmeat Egg Drop Soup $10.00 – This is a must get, my 2nd time and I crave for it all the time!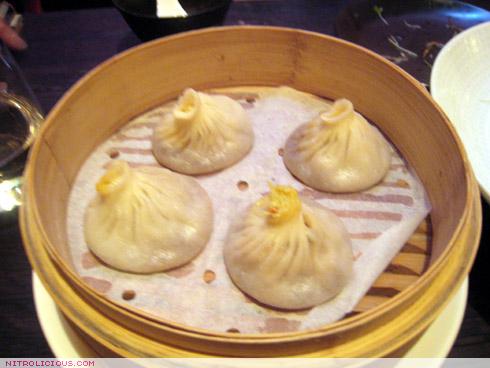 Lobster Soup Dumpling *new on the menu* – I've had crab but never lobster, pretty good.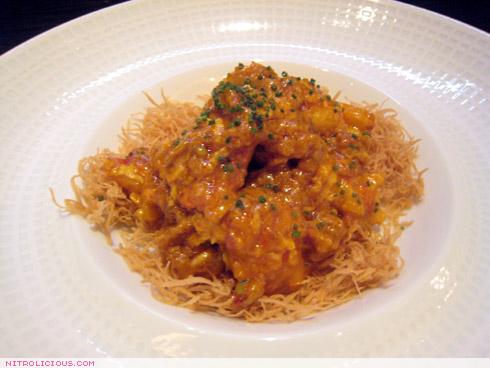 Lobster with sweet taoban sauce $34.00 – YUMMY!!!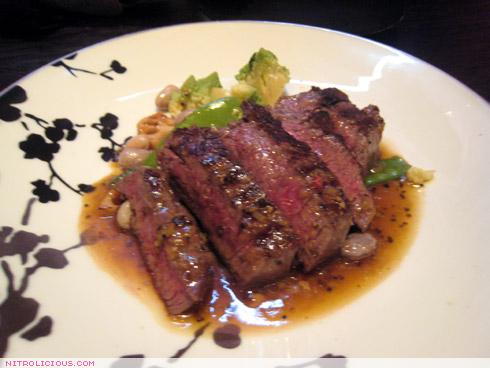 Grilled Washu Steak with black pepper sauce $36.00 – Same great taste as before!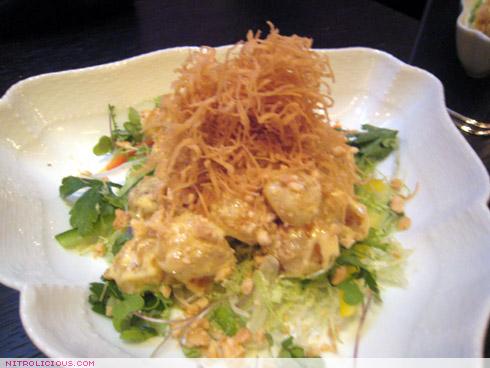 Creamy Lemon Shrimp $22.00 – Soooo good, if you're Chinese you know that this dish is similar to the one they serve at banquets (its like Mayo Shrimp) – but 10x better!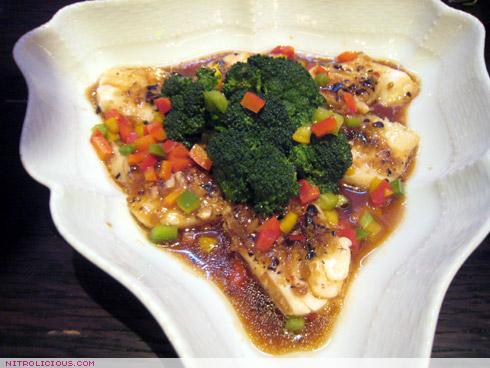 Sea Bass with black bean sauce *new on menu* – Really good too!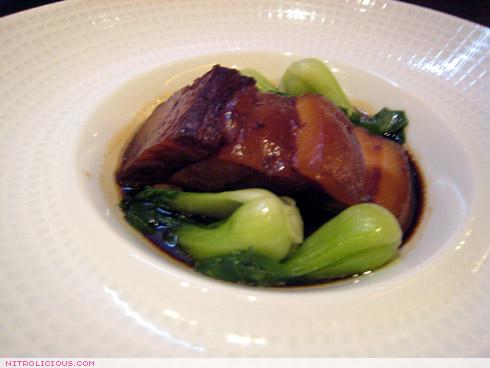 Pork Belly with Bok Choy *new on menu* – Not feeling this too much, but Roman and YM really liked this – I thought it tasted like I was eating fat and I only hate a reallyyyyyy tiny piece!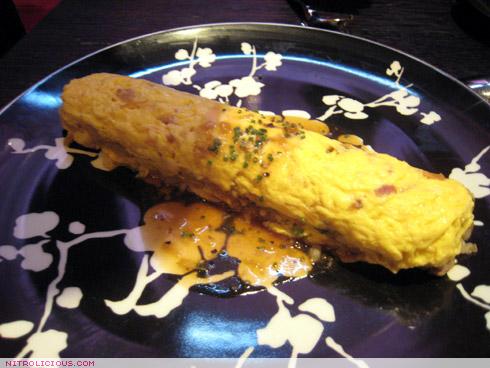 XO Omelet Fried Rice $14.00 – This was ok only, not a big fan of it.

Forgot the name, but super yum!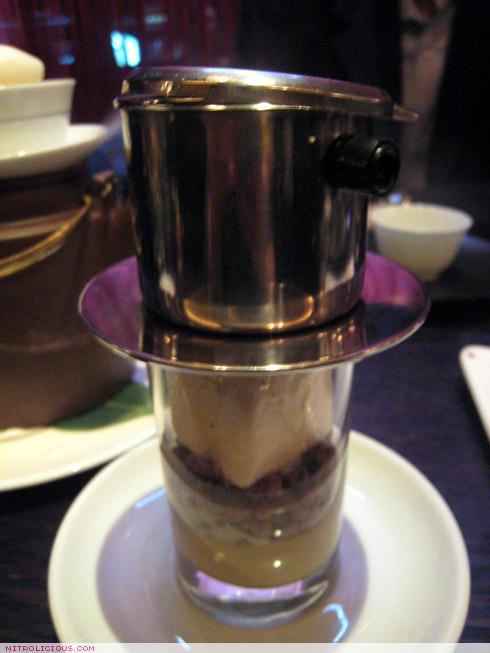 YUM!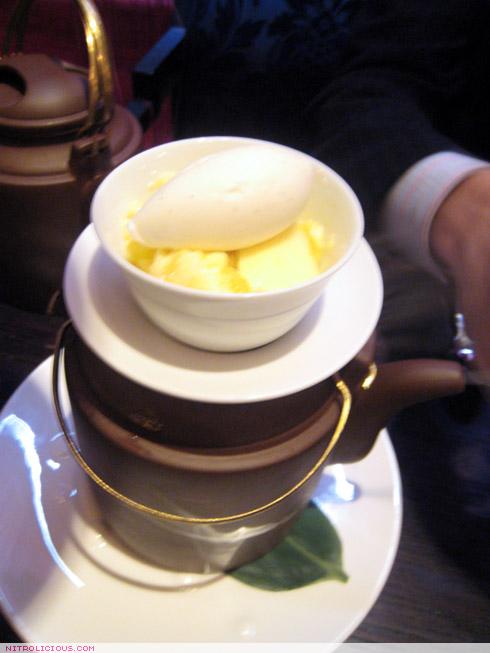 Mango Pudding $8.00 – Just like last time, super yum!
*I can't remember the exact names of some of the dishes, when I find out I'll update it*
Categories: eats
Tags: