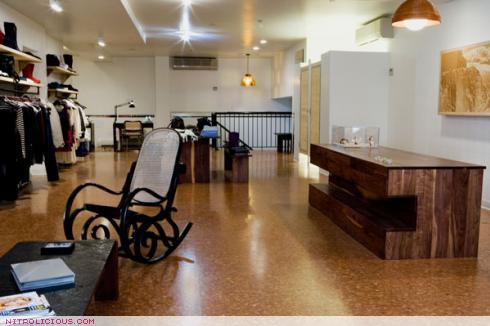 Photos: Valley
Valley
48 Orchard Street
New York, NY 10002
212.274.8984
Lower East Side is the "new" SoHo, it is not a suprise that Valley chose this location to open up a 2,500 square feet, 2 level boutique there. I live in that neighborhood and it is booming, lots of restaurants, bars, cafes, boutiques and not to mention tons of popular movies are filmed there. Valley looks amazing, it will DEF be one of my hotspots! Not only can you shop but you can also do your nails, get waxing and relax & chit-chat with your friends at their cafe lounge! Be sure to check them out, they official!
More pictures and full press release after the jump…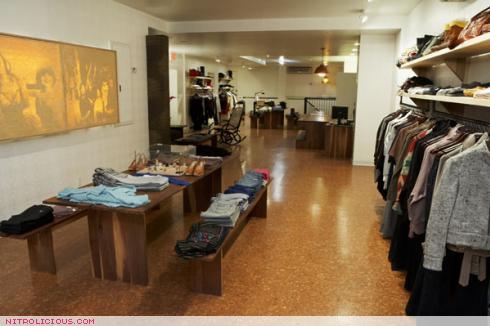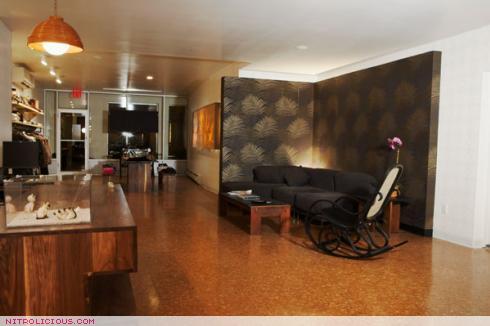 This fall, New York City's Lower East Side welcomes a new kind of one-stop-shopping experience…a living room, if you will, that fuses a rare blend of apparel, a nail and waxing salon and a café lounge all in an artistically inspired retail space. Located on Orchard Street, slightly north of Canal — the Valley location, name and philosophy all sit on the road less traveled.
Valley is the brainchild of sisters Nina and Julia Werman, Los Angeles natives raised by New Yorker parents in the San Fernando Valley. The sisters devised Valley in an effort to recreate the environment they were raised in. "Ours was the house where everybody always hung out…it was the hub of our family's circle of friends", said Nina Werman, co-owner of Valley. "Valley will draw in women from all over as the boutique works to unite some of the rarest treats in fashion, beauty, art and food as well as create a one-of-a-kind space for social culture." Specializing in the discovery and unification of untapped resources, Valley offers a menu of services unique to the New York marketplace. One can expect to find a rare blend of hard to find, avant-garde fashion labels mixed with some of the hottest brands. On the salon side Valley is doing customized airbrushing and nail art as well as using a custom-blended body wax and South American waxing techniques.
Valley will carry a variety of women's fashion brands including Grey Ant, Borne, Geren Ford, Guild, Sass & Bide, Ladies of the Canyon, IRAK NYC, Deener Denim and Cresciente shoes. Seasonal art installations and events will also be celebrated on the premises as a catalyst for bringing clients, friends, and the community together. This aspect will act as an extension of Valley's mission to celebrate authenticity and individuality through fashion and art.
Spanning 2,500 square feet and spread out over two levels, this destination boutique is nestled on the border of Chinatown and New York's legendary Lower East Side on 48 Orchard Street. Placed in one of Manhattan's most buzz worthy neighborhoods, Valley will have the opportunity to create a cultural center among the building momentum of New York's top restaurants and shops. Nina, a former comedy writer/performer and a recently appointed member of the Lower East Side's (District 3) Community Board, and Julia, a former social worker, hope to maintain the culture and atmosphere of this historic area of Manhattan, while emerging as New York's next fashion hotspot. Where else can a woman come in for a manicure, nosh on scrumptious treats and leave with a new dress that matches her perfectly sculpted nails?
Categories: fashion features/interviews shopping
Tags: