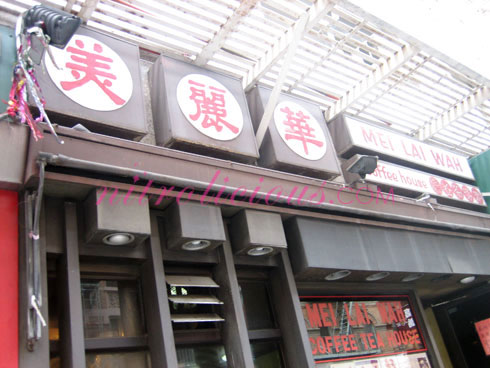 Mei Lai Wah Coffee House
64 Bayard Street
New York, NY 10013
212.925.5435
The Scene
Although in the center of old Chinatown, this classic Hong Kong coffee/dim sum shop remains entirely true to its roots. In Summer the revolving fans keep it a few degrees below the street, and in Winter there is no cozier hideway in the city. The service is brusque and straightforward, though the multi-lingual (Sanish, English, Cantonese, Mandarin) proprietor is extremely friendly. The Bar-B-Q pork buns come in the steamed and baked variety, and are the best in town. If ordering food, do so from the Dim-Sum menu, as the other food tends to be average, or sit with a cup of coffee for hours without the slightest pressure to leave or order more. Respect this place, it is one-of-a-kind. – iExplore
This joint been in Chinatown for ages and it's still mad packed everyday, especially when the "don son", pineapple buns and pork buns come steaming outta the kitchen! After lunch at Joe's Shanghai, we hit this spot up at 3pm to pick up some "don son". Make sure you go at the specified time they tell you (just go in and ask) b/c if you go too late it will be all sold out! I luv their "don son" (no clue what it is in English, but it's mad good!!).
Check out the "don son" after the jump…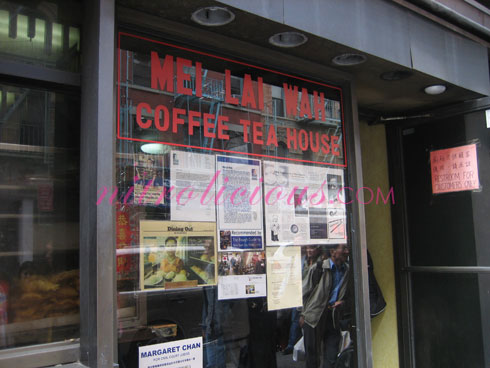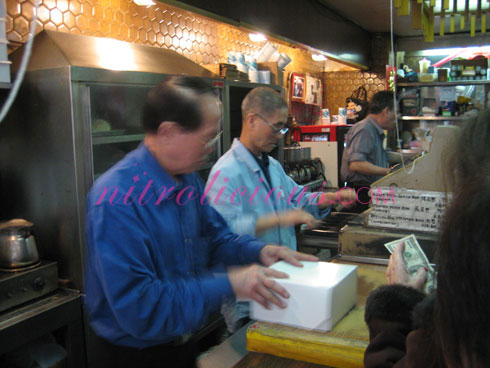 The quick workers are so "quick" with their hands!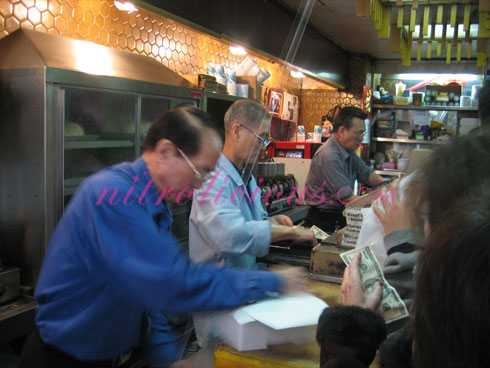 Wrapping up the box…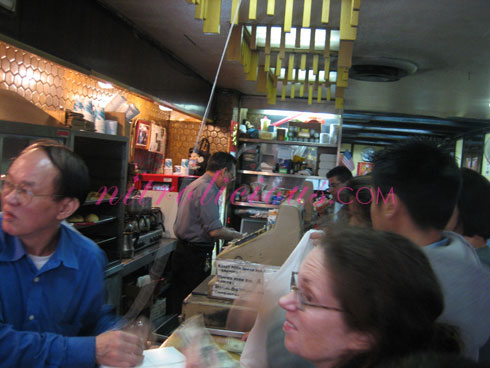 Uh oh! The string got stuck!!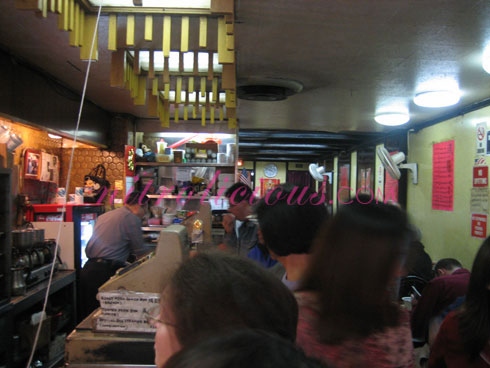 The worker went to see wassup haha…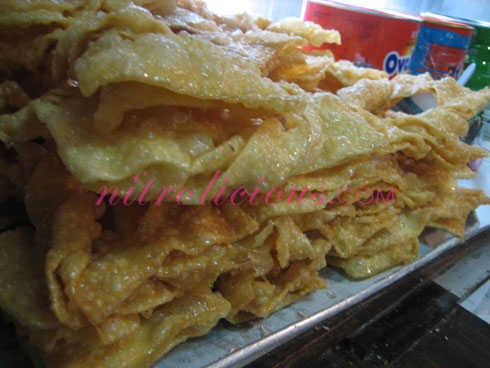 The famous "don son"!!
Categories: eats
Tags: