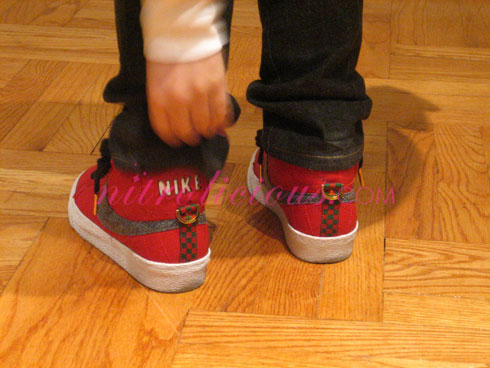 Style: Nike x Supreme Blazers – RED, Size: 4
Worn on: 04.28.2006 – 04.30.2006
Yes, believe it…size 4 in these babies!! These be mad FIERCE…gosh I sweat them so much haha. All eyes on me when I rock 'em haha. And to make things more crazy, I rocked my Gucci Monogram GG Tote with the green/red handles to match my shoes haha. Everyone was just suprised they be so tiny and all, so glad I got my hands on my favorite pair. Just being greedy and wanting the white & the black ones too!!
Apparently NYC never got small sizes, the smallest I heard was either a 6 or 6.5. Thank god I ain't need to get on the lines to cop these…crazyness…
Take a look at Day 1 & 2 of the lines…
More hot picz of my hot kickz after the jump haha…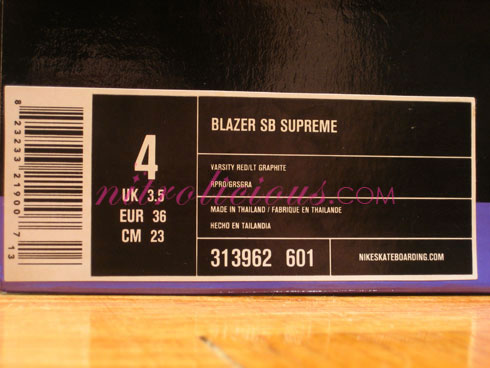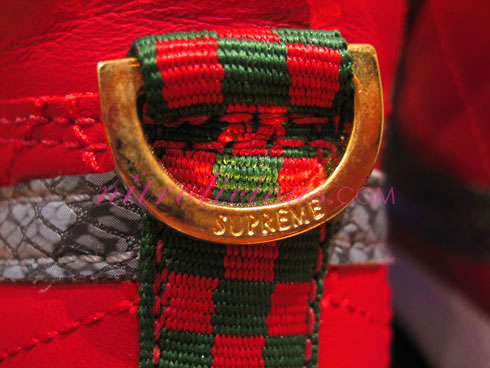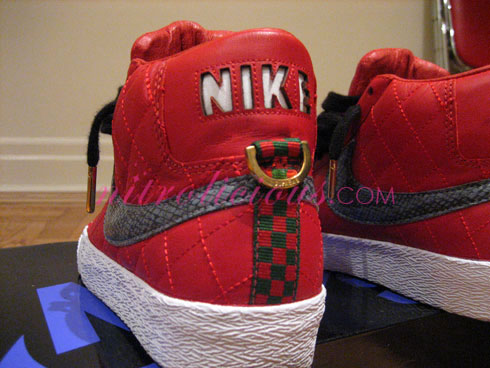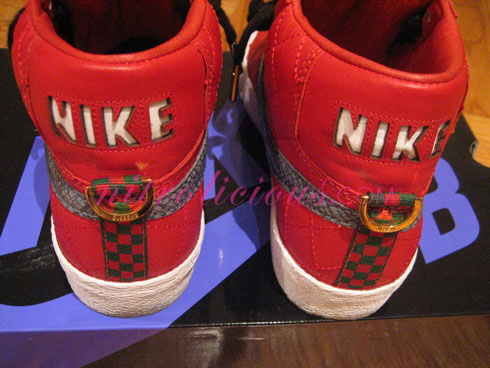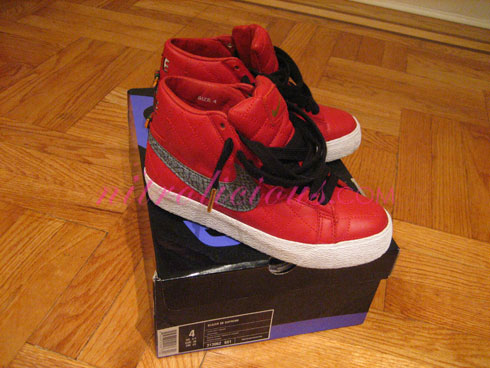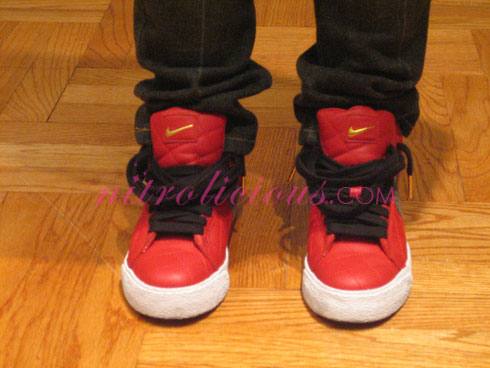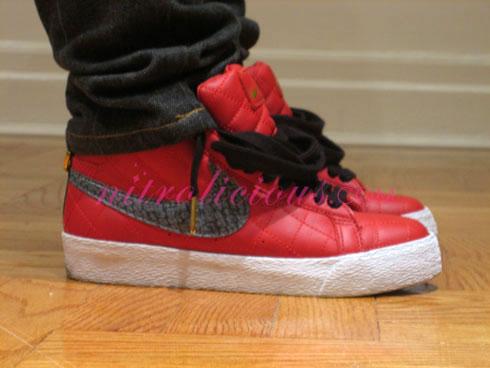 Categories: kicks
Tags: