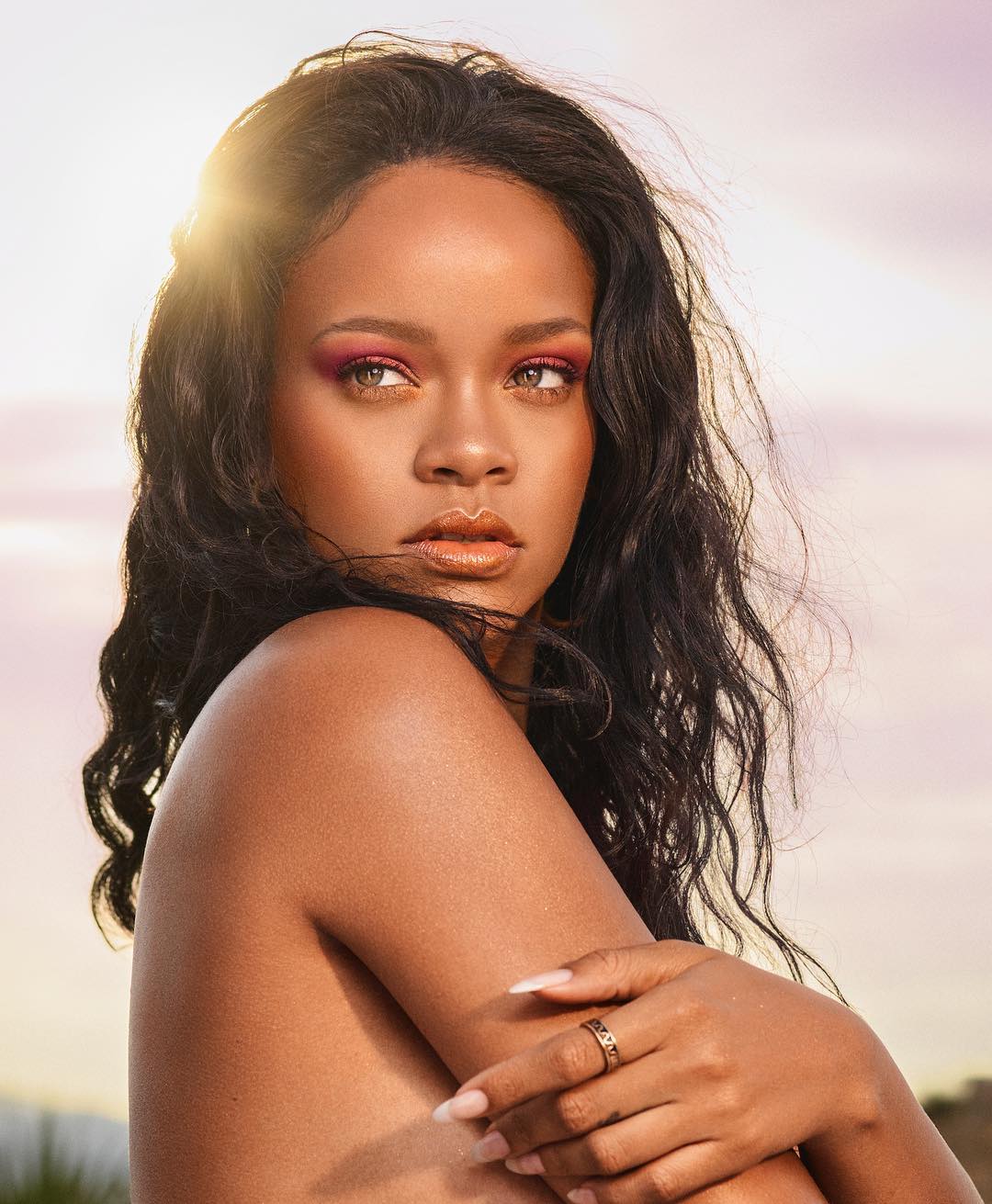 A roundup of some new releases in the beauty world featuring Fenty Beauty by Rihanna, CHANEL, MAC Cosmetics, KORRES, IMAGE Skincare, Livia, Saalt, and LAVANILA. Can't wait to try some of these! More info below.
Rihanna's Fenty Beauty Beach, Please II Collection
Rihanna wants you to shimmer all summer long with her new Beach, Please II collection dropping on May 21st! The collection, like her previous, does not disappoint- so pretty! The collection will include six limited-edition Lip Luminizers, two dual-ended Eye Shimmers and three Killawatt Foils duos. The Fenty Beauty Beach, Please II Summer 2018 collection will be sold at FentyBeauty.com, Sephora.com and Harvey Nichols.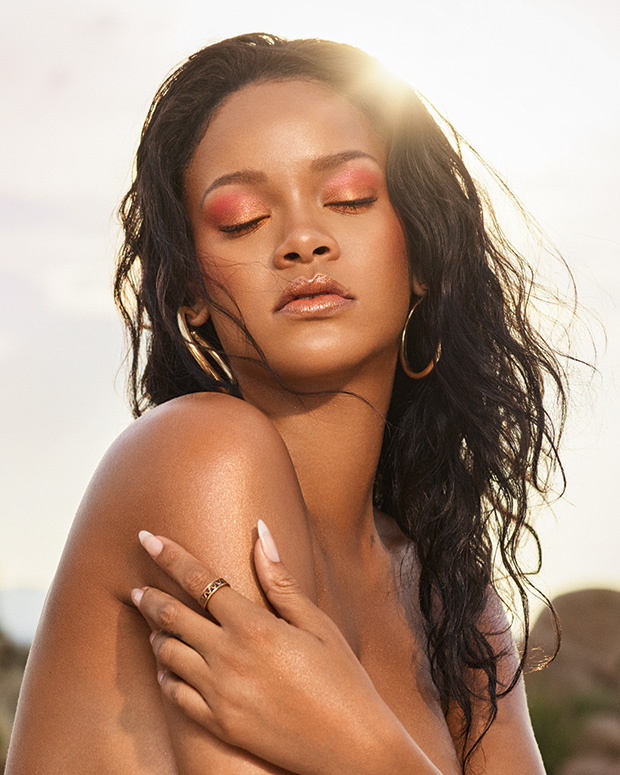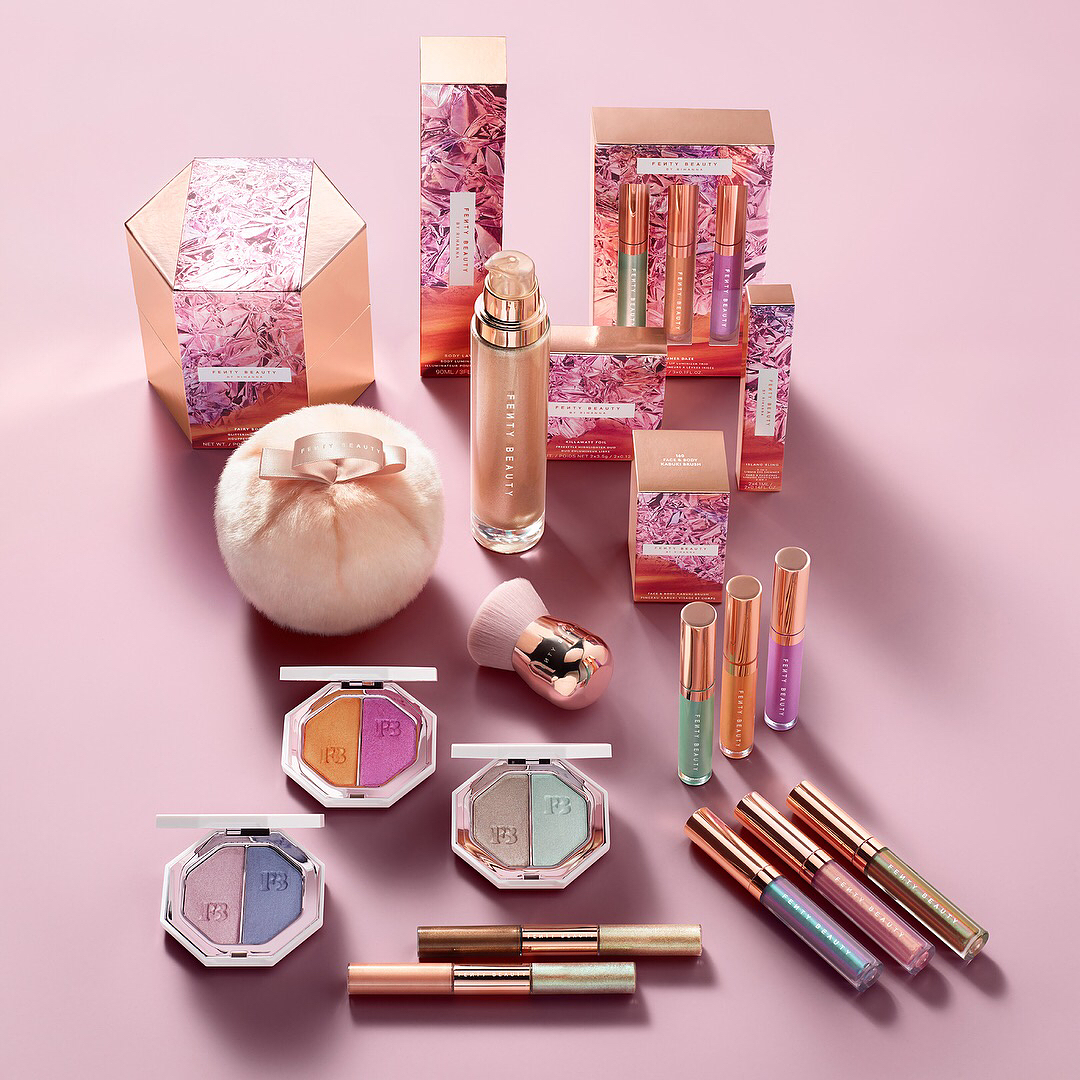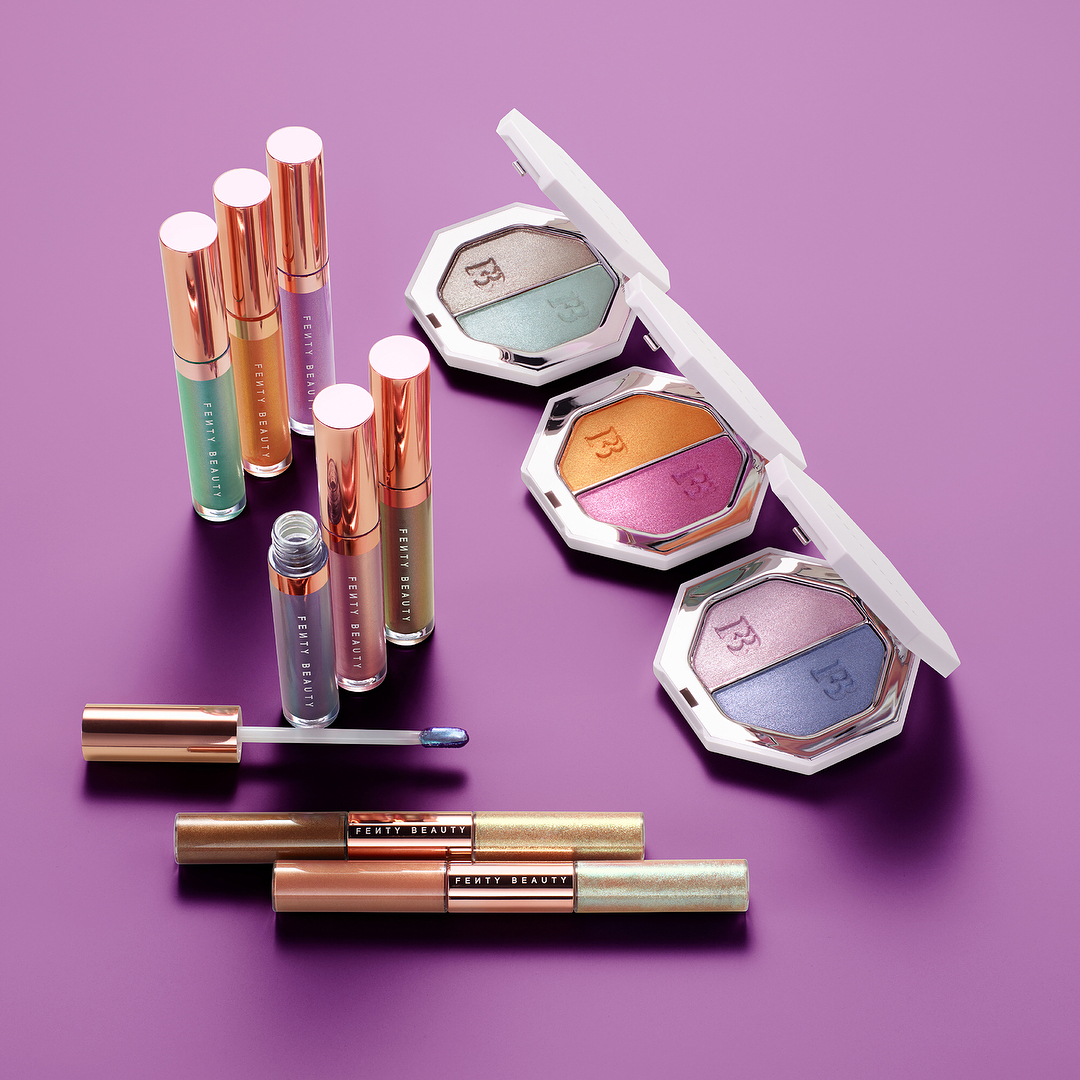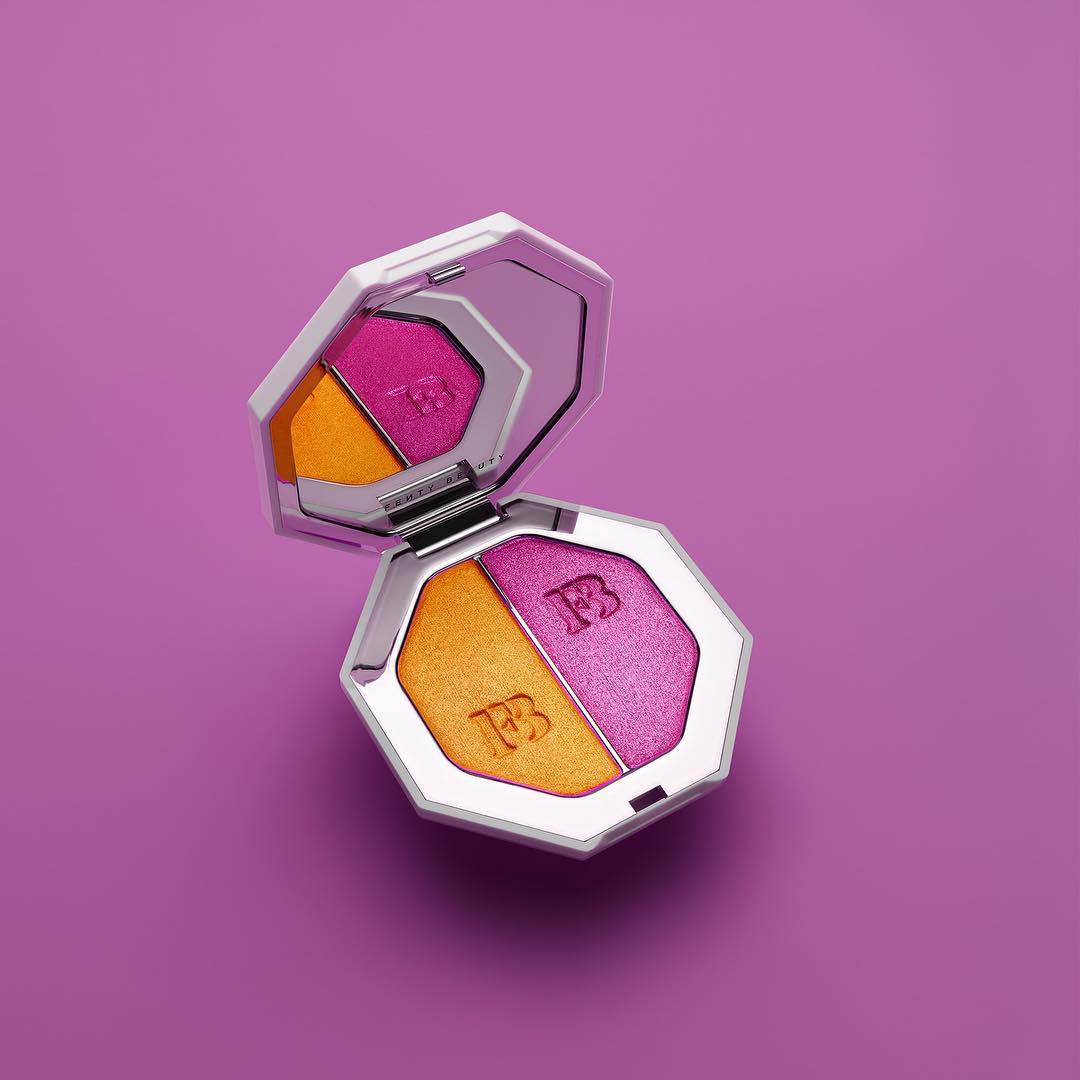 KILLAWATT FOIL FREESTYLE HIGHLIGHTER DUO, $36
Apply as highlighter, blush, or eyeshadow. It's called Freestyle Highlighter for a reason!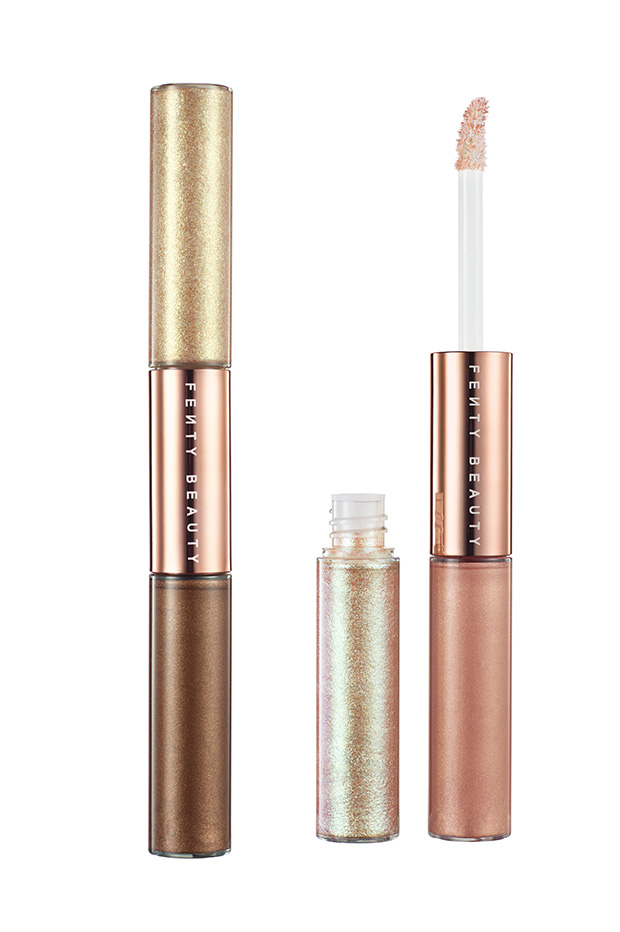 ISLAND BLING 2-IN-1 LIQUID EYE SHIMMER (LIMITED EDITION), $26
HYPNOTIC BRILLIANCE. INSANE SHIMMER + GLITTER EFFECTS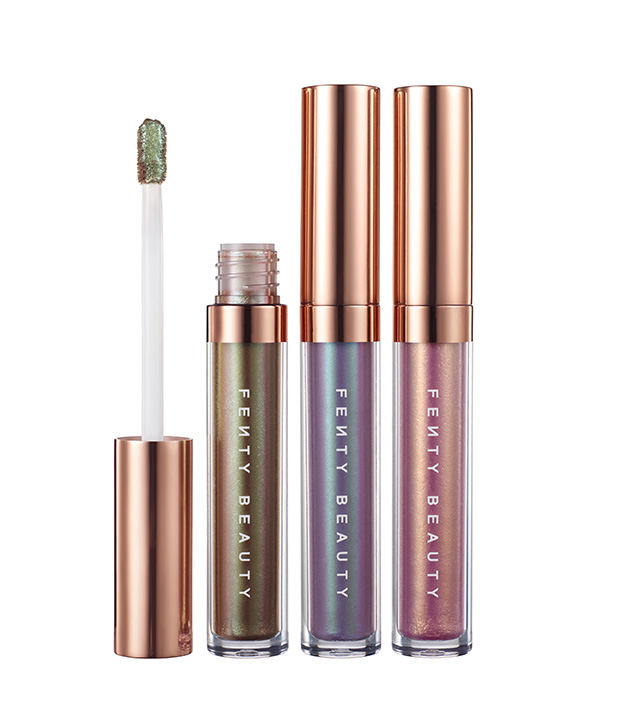 SUMMER DAZE & SUMMER NIGHTS IRIDESCENT LIP LUMINIZER TRIO (LIMITED EDITION), $32
SHEER, IRIDESCENT COLOR. HYPER SHADE-SHIFTING FINISH
—
CHANEL Introduces LES EAUX DE CHANEL
Inspired by three destinations dear to Gabrielle Chanel, LES EAUX DE CHANEL start a new chapter in the history of CHANEL fragrance. A sensation of freshness. A journey in every spray.
Designed like an invitation to travel, the new bottle for the LES EAUX DE CHANEL collection stems from a desire for simplicity. The three identical LES EAUX DE CHANEL bottles differ only by the names inscribed on the front and the colour of the fragrance. Available at CHANEL and chanel.com in June 2018.
"More than the actual reality of the destination, I liked the idea urbanites make of it when they dream of a weekend away in the country. I wasn't striving to capture the Normandy countryside as it stands today, but rather the promise of a stroll through the tall grasses." – OLIVIER POLGE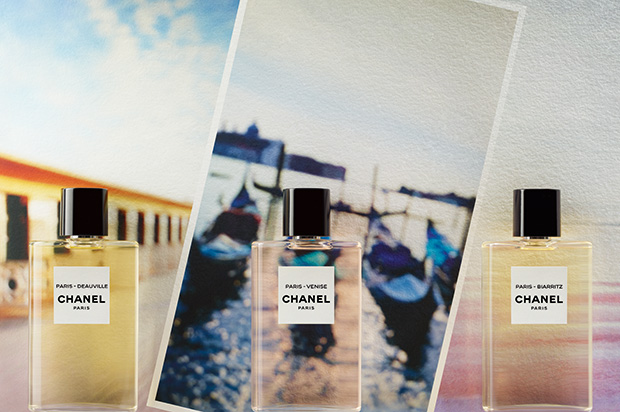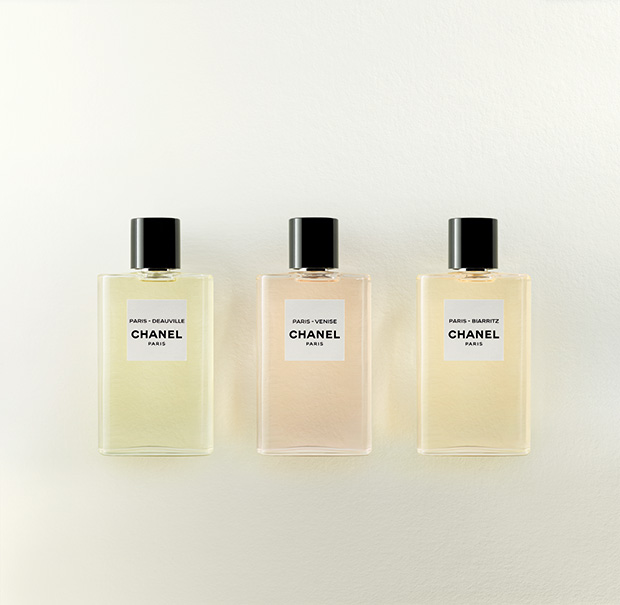 Paris – Deauville: In 1912, Gabrielle Chanel opened her first boutique in Deauville. Located between the sea and countryside, the green landscape of the city inspired Olivier Polge to create this radiant, woody-aromatic scent with fresh notes of Basil and Citrus. 4.2 oz. Eau de Toilette $130
Paris – Venise: Olivier Polge evokes the rich Byzantine and Baroque splendors of Venice — which fueled Gabrielle Chanel's creativity during her visits — in this luminous, fresh yet sensual fragrance. An Amber accord unfolds with notes of Vanilla and Tonka Bean for a soft, enveloping trail. 4.2 oz. Eau de Toilette $130
Paris – Biarritz: Gabrielle Chanel was so captivated by the lively atmosphere of Biarritz that she decided to open her first couture house there in 1915. Olivier Polge pays homage to the strong waves and fresh winds of the dynamic seaside resort town in this crisp, invigorating composition featuring Citrus and Lily-of-the-the-Valley notes. 4.2 oz. Eau de Toilette $130
—
MAC Oh, Sweetie Lipcolour Collection
Join high-fashion sweetheart Caro Daur to indulge in new patisserie-fresh flavours! Oh, Sweetie Lipcolour is whipped for mousse-like texture, serving up funfetti-bright, frosted opaque hues for lips. Try Caro's favourite flavours, Death By Chocolate and Purple Panna Cotta, or explore all 15 to find your favourite decadent delight. Available online June 11, 2018 and in store June 14, 2018. Retail: $17 US / $21 CAD.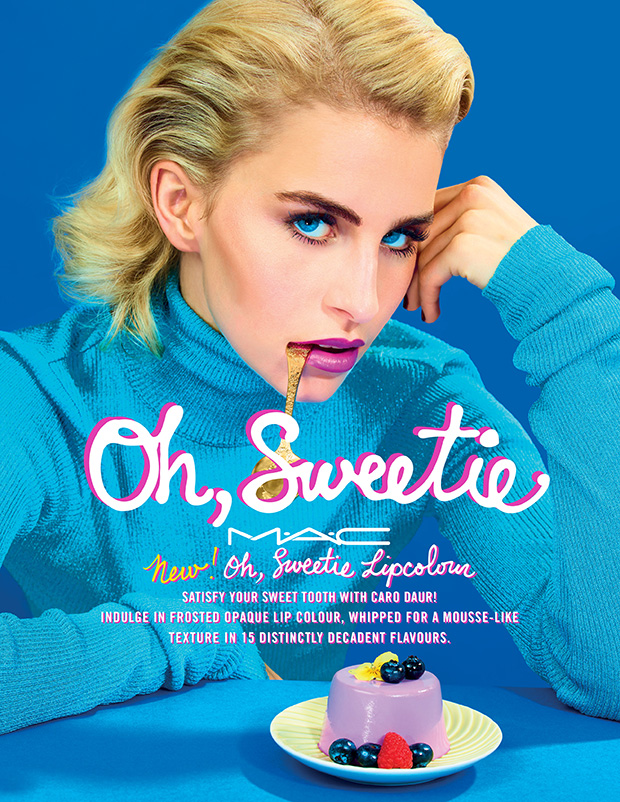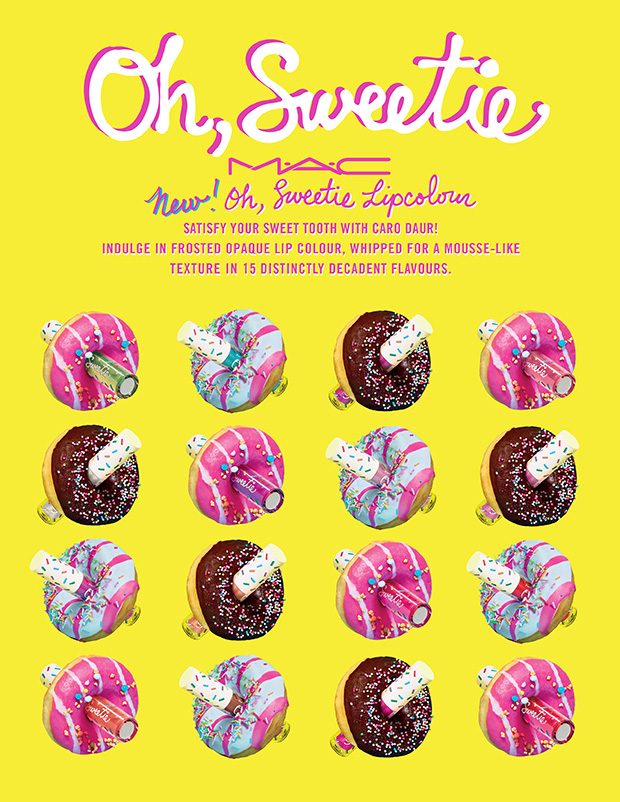 Wild Berry Frosting
Sugar Cookies
Strawberry Torte
Strawberry Mousse
Raspberry Pavlova
Purple Panna Cotta
Raspberry Cream
Key Lime Trifle
Gumdrop
Funfetti Cake
Death By Chocolate
 Creamy Peach Pie
Coconut Macaroon
Caramel Sugar
Banana Muffins
—
KORRES Black Pine 3D Sculpting Firming & Lifting Super Eye Serum
A powerful eye serum featuring the DEFEYE GRAVITY™ Complex, an innovative combination of rare natural actives demonstrating visible lifting action on sagging upper eyelids. The serum also firms the entire eye area, reducing the appearance of wrinkles and dark circles. Retails for $65 at sephora.com.
—
IMAGE Skincare Stem Cell Neck Lift
Targets skin laxity, sagging, wrinkles and creasing on the neck through the use of skin-strengthening peptides and groundbreaking plant stem cells. The neck lift also helps to improve the appearance of fine lines, wrinkles and dryness by visibly firming the skin. Retails for $85 at imageskincare.com.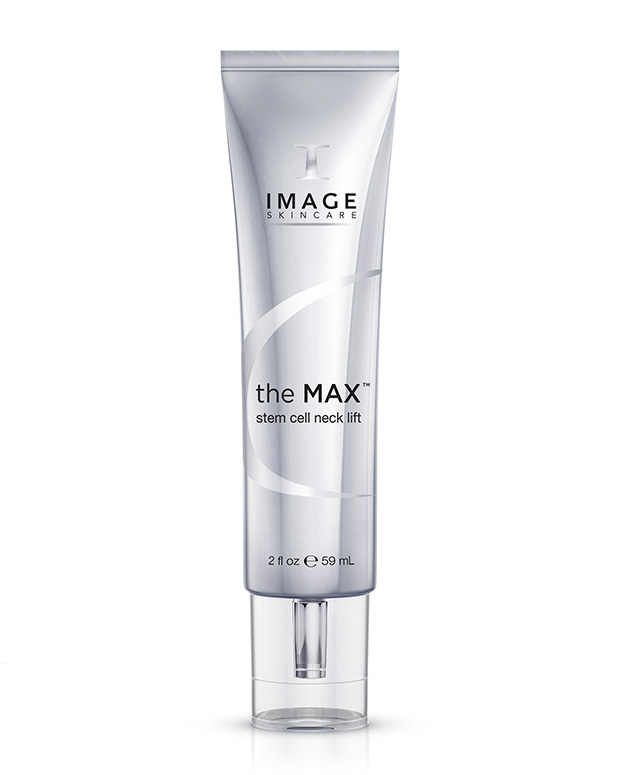 —
Livia is an FDA-approved and clinically proven treatment that relies on electromagnetic pulses, not drugs, to distract your nerves from feeling the menstrual pain. Livia's electrodes are placed on the body near the source of the pain and incorporate an exclusive wave shape and frequency specially optimized to get rid of menstrual pain. Livia's unique micro-pulses begin to block the pain within as few as 30 seconds. Def want to try this myself! Available in four colorways for $158 at mylivia.com.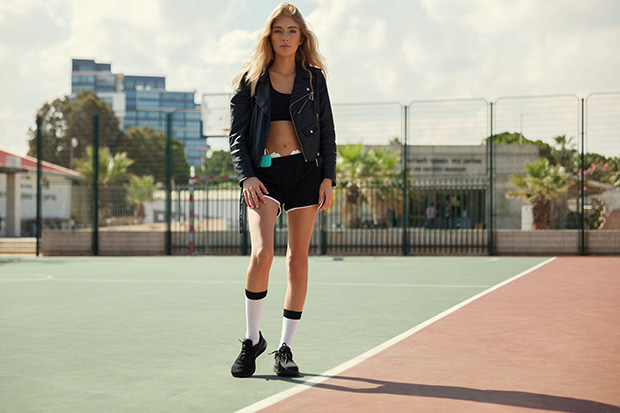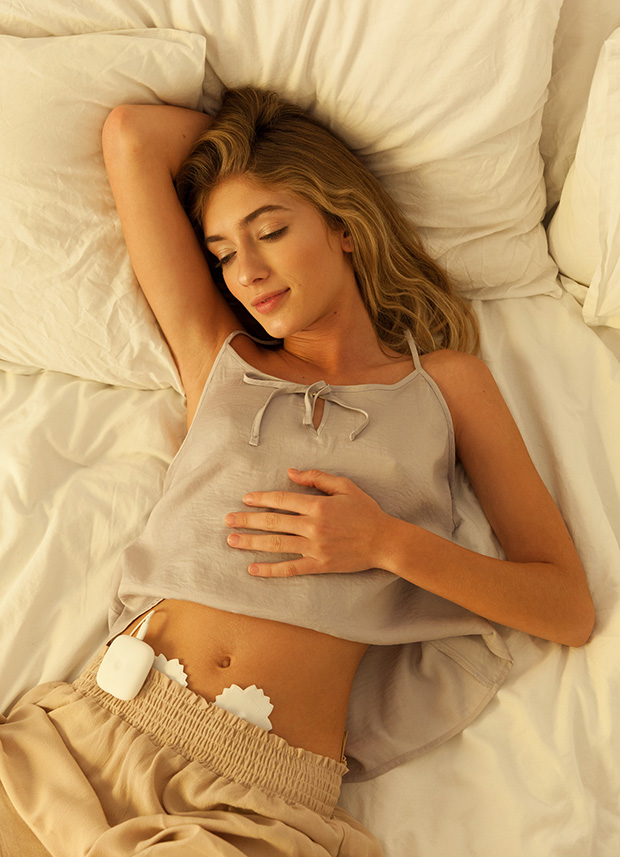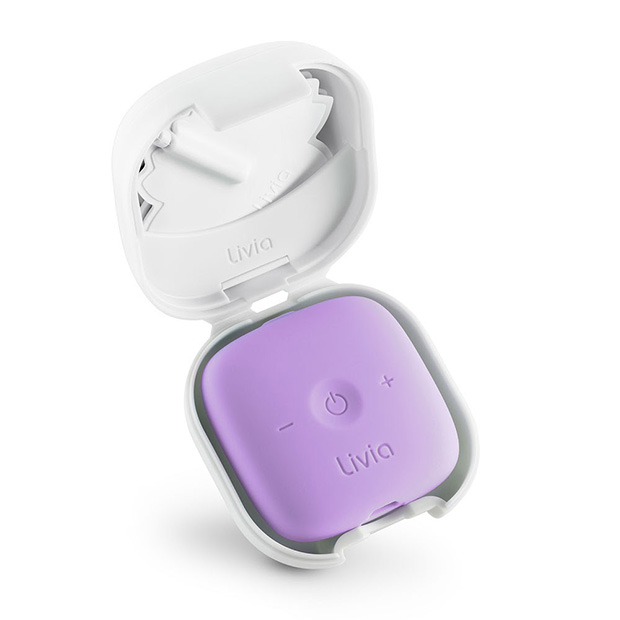 —
Saalt Menstrual Cup
Have you heard about menstrual cups yet? It is a reusable soft silicone cup that collects, rather than absorbs your period. There's a lot about this little cup: good for the Earth, money-saving and globally conscious- the cup should take the place of 3,000 tampons (crazy)! Lasting up to 10 YEARS, the Saalt cup truly allows women to spend less and waste less. Wear your cup up to 12 hours. Made of 100% medical grade silicone, Saalt maintains natural pH, is hypoallergenic, chemical and odor free. No latex. No BPA.
I've actually learned about the menstrual cup when I was out at dinner with my gurls. I'm surprised it took me that long to find out about it, I felt like I was living under a rock lol. My friends that used it love it but those like me that haven't tried it yet are still debating. I think I'm going to give Saalt to a test run the next time I get my period ha!
Retails for $27 for a single cup or $43 for the duo pack, available at saaltco.com and amazon.com.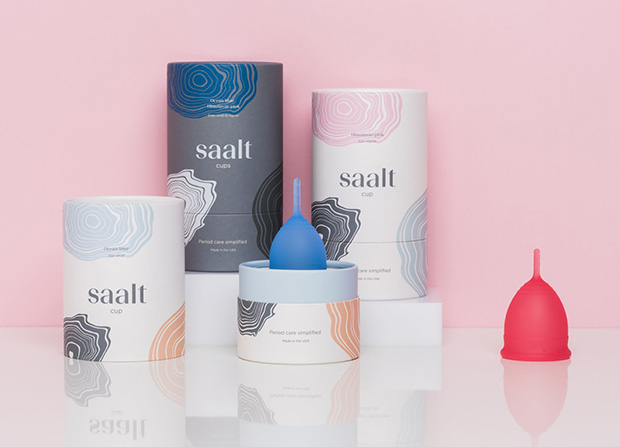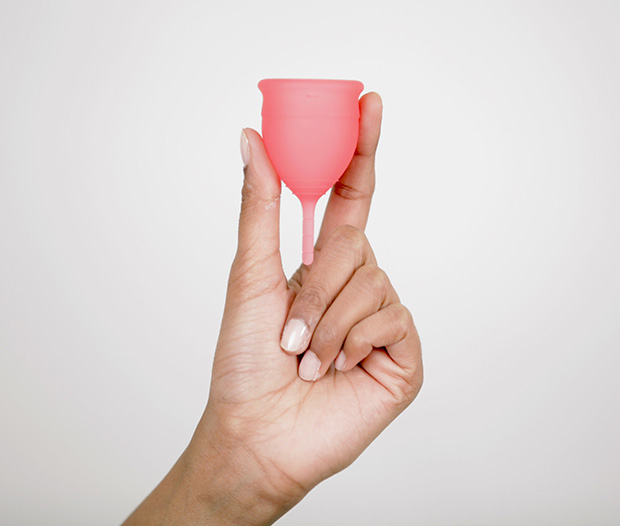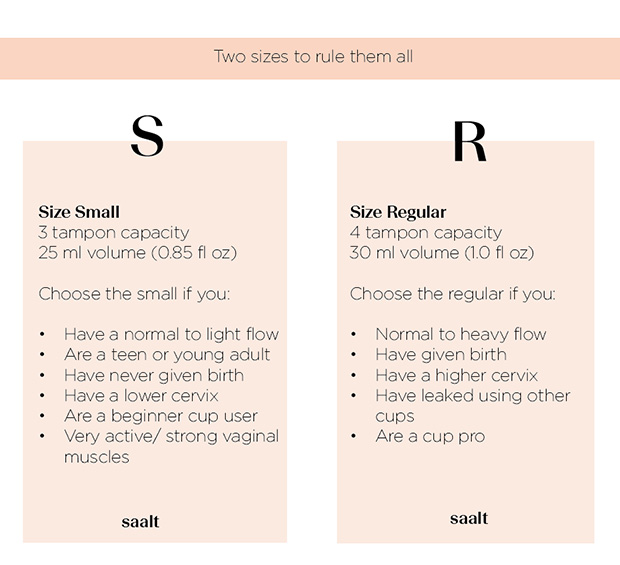 —
LAVANILA Healthy Deodorants
used to effectively hydrate, soothe and protect the skin. LAVANILA is committed to using safe, 100% natural ingredients. The Elements Collection features fresh, energizing deodorants where health and wellness collide, inspired by some of the core elements of nature: air, water and earth. These aluminum-free, healthy deodorants are infused with carefully curated blends of pure essential oils to awaken our connection to the Elements and the immense power within them. Retails for $14 each, available at sephora.com.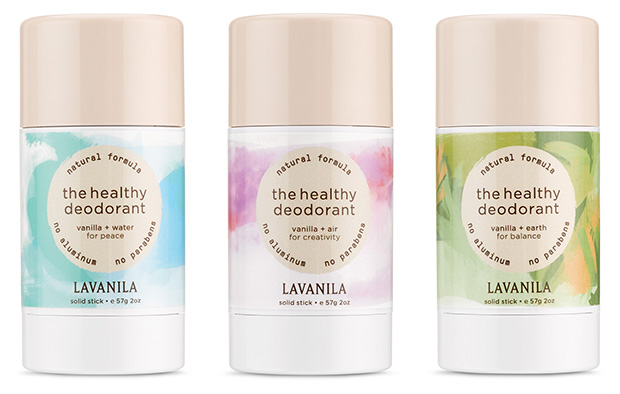 Vanilla + Water for Peace
Vanilla + Air for Creativity
Vanilla + Earth for Balance
Categories: beauty
Tags: beauty