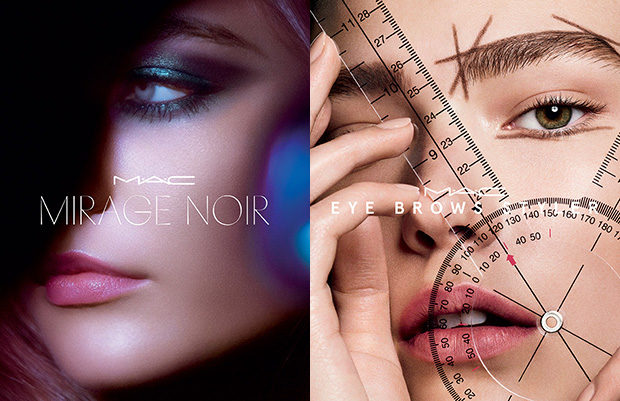 MAC is releasing two new collections this month, Mirage Noir and Eye Brows Styler. The Mirage Noir collection is releasing on May 14th and will be available for a limited time. The Eye Brows Styler just released today and will be added in the permanent line. Check out the collections in full below.
MAC Mirage Noir
Get lost in the iridescent, shade-shifting hues of a steaming summer night. Wander and wade through a figmented fantasy of quixotic ultra-violets for eyes, magentas for lips and scintillating bronzes for face. Is this mind-bending, noir-tinged vision an illusion or delusion? Whatever it is, let MAC take you to a realm where the reverie is always more enticing than reality. Available online May 14, 2018 and in store May 17, 2018.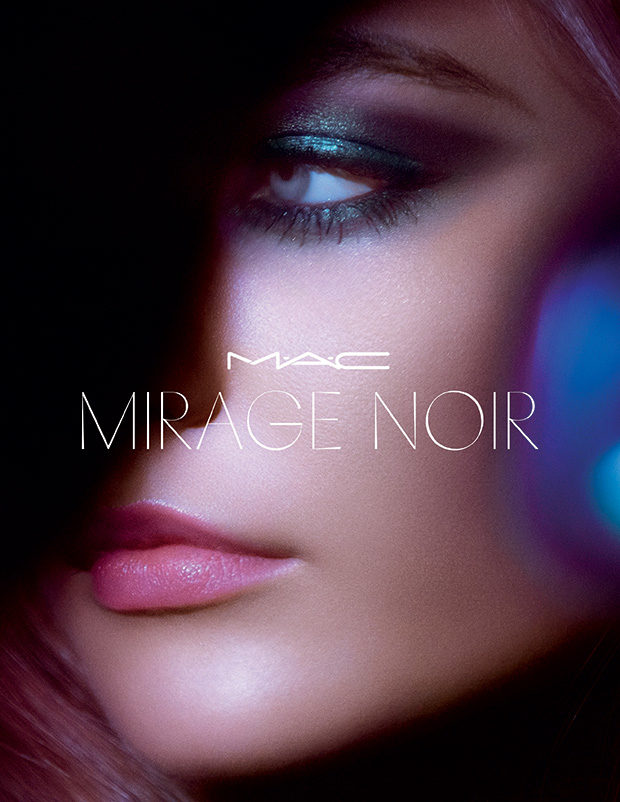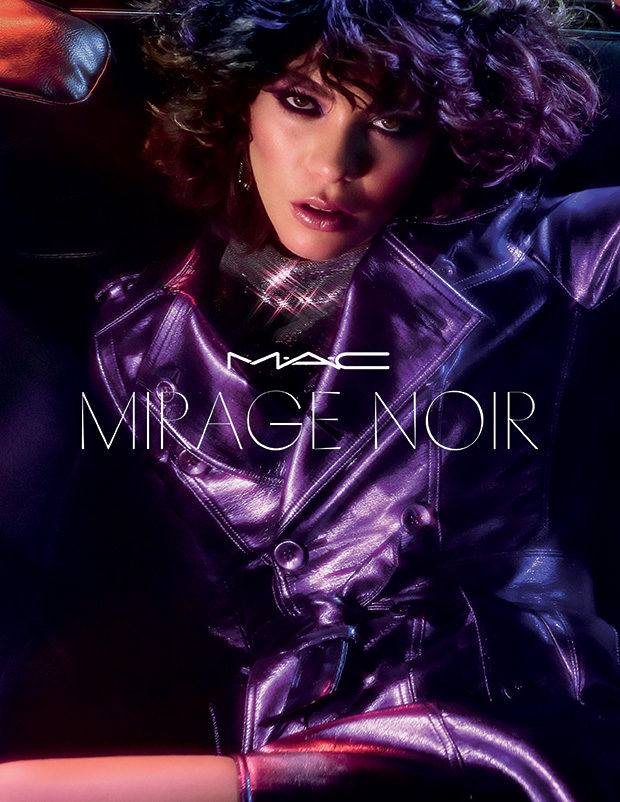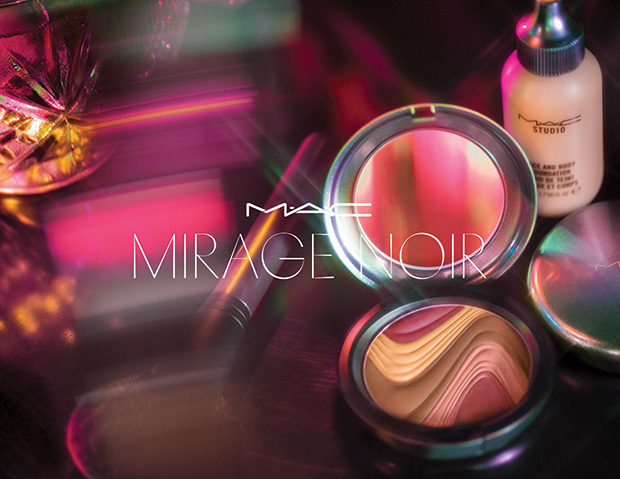 LIPSTICK | $18.50 US/$23.00 CAD
Nothing to Wear: cool nude (cremesheen)
Twig: soft, muted brownish pink (satin)
Goodbye Kiss: cool mid-tone pink (amplified)
Beach Nut: deep violet (matte)
Noon Noir: frosty brown (frost)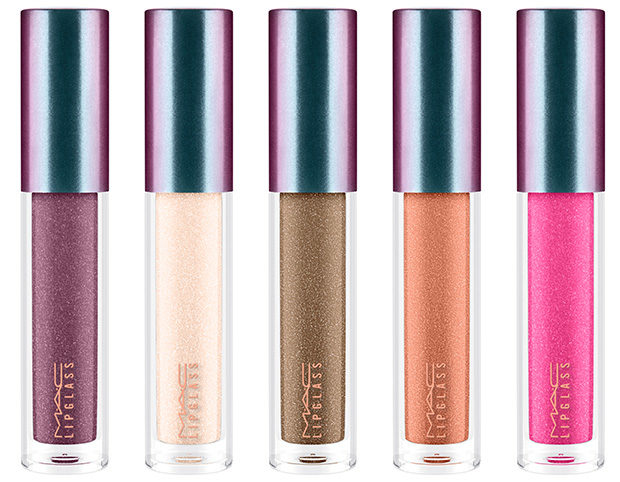 LIPGLASS | $17.50 US/$21.00 CA
DOysterized: soft white shimmer
Strip 'n' Dip: pink bronze with shimmer
Soft Shell: mid-tone brown
Midnight Dip: mid-tone violet shimmer
Treasure Beach: bright fuchsia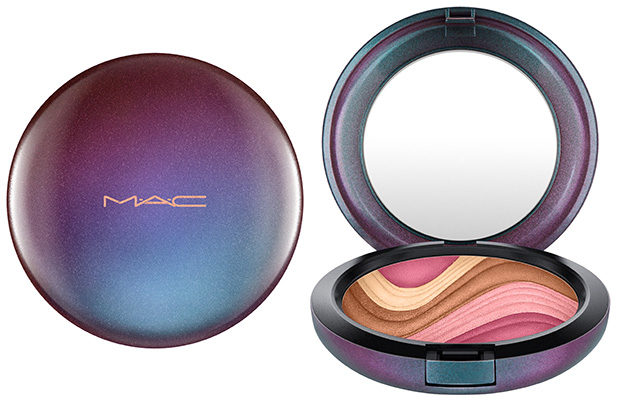 PEARLMATTE FACE POWDER | $30.00 US/$35.00 CAD
Mother o' Pearl

Gold: mid-tone golden brown / Pink: muted peach beige
Berry: red plum / Brown: warm chestnut brown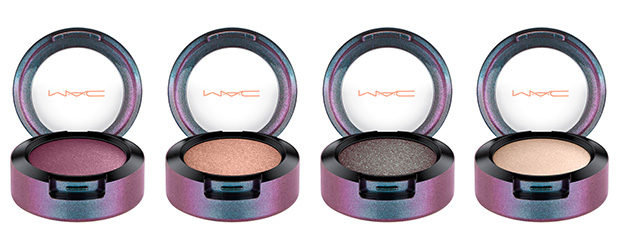 EYE SHADOW | $17.00 US/$19.00 CAD
Dust Off: soft beige shimmer (frost)
Sun Speck: light brown shimmer (VLXP)
Slow as You Glow: purple shimmer (frost)
Sun, Tan and Repeat: forest green with purple sparkle (VLXP)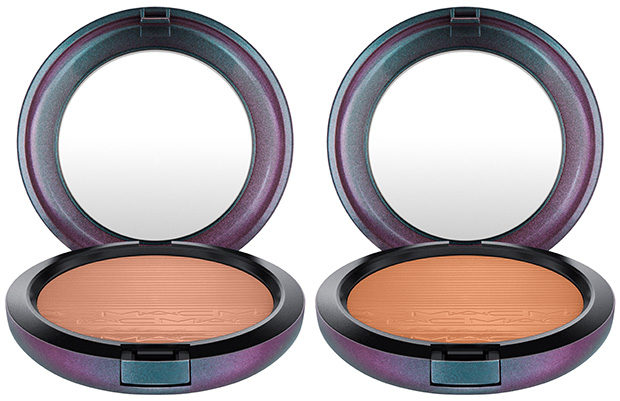 EXTRA DIMENSION BRONZING POWDER | $34.00 US/$38.00 CAD
Golden Rinse: light brick reddish bronze with fine shimmer
Delphic: coppery bronze with gold sparkles
BRONZING POWDER | $27.00 US/$33.00 CAD
Baiana Bronze: medium deep-tone neutral matte bronze
Matte Bronze: bare-shouldered bronze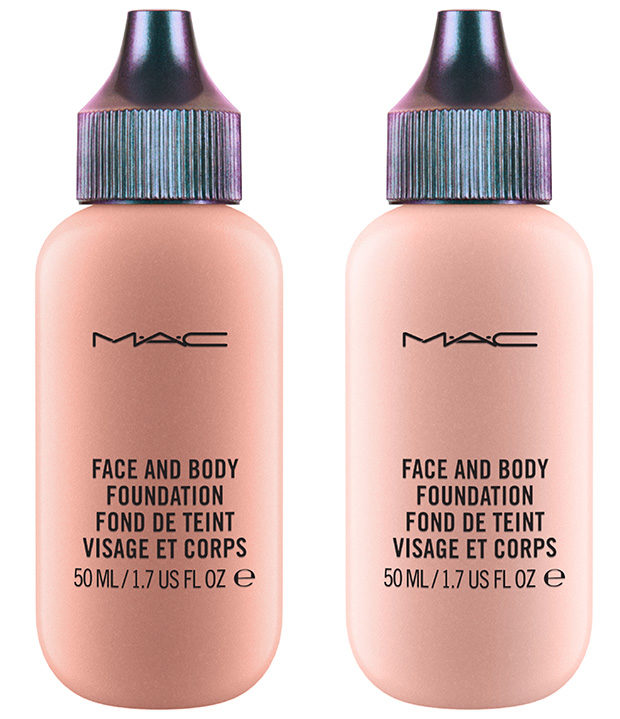 MAC STUDIO FACE AND BODY FOUNDATION | $30.00 US/$35.00 CAD
Light Pearl: light with added bronze pearl
Medium Deep Pearl: medium deep with added bronze pearl
BRUSH | $42.00 US/$51.00 CAD
—
MAC Eye Brows Styler / MAC Shape & Shade Brow Tint
The art of brow styling finally finds its best angles. Eye Brows Styler, now with a spoolie and updated waterproof formula, pairs grooming with extreme precision in one dynamic pencil. Unstoppable, smudge-proof Shape + Shade Brow Tint is the ultimate all-in-one, innovative power tool. Its liquid brow liner fills in sparse brows, while the sponge tip neatly distributes tinted powder, shading and setting brows in place for hours of water-resistant wear. Available online and in-store May 3, 2018 in the permanent line.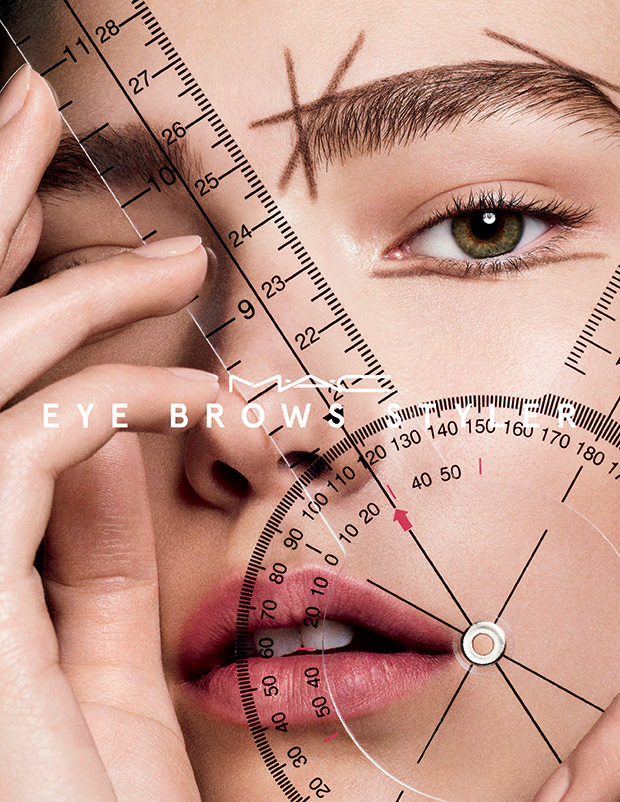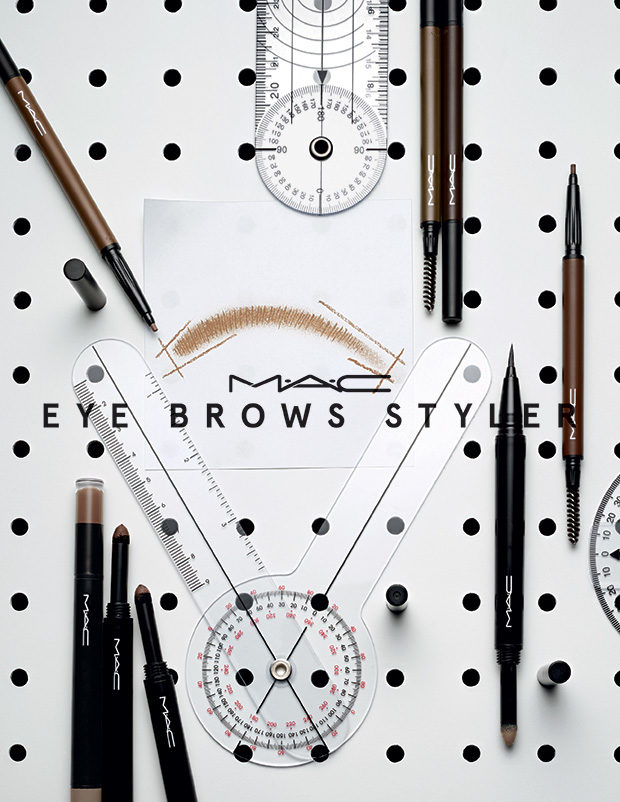 EYE BROWS STYLER | $18.00 US/$21.00 CAD
Brunette
Stylized
Tapered
Fling
Lingering
Spiked
Stud
Strut
SHAPE & SHADE BROW TINT | $21.00 US/$25.00 CAD
Fling: light taupe ash blonde
Cork: red head
Taupe: soft taupe blonde
Tapered: red brown
Lingering: soft taupe brown
Spiked: rich brunette
Photos courtesy of MAC
Categories: beauty
Tags: macmac cosmetics