OMG! Who loves eggs? I do! I'm so excited for the new egg-themed pop-up coming to NYC on April 7th, the renderings look soooo cute! The Egg House features real life sized rooms, including The Foyer, The Kitchen, The Hallway, The Pool and The Garden. If you're in NYC, def get tickets to check this out. I can't wait to go myself!!!
Why eggs? "Because it's universal," the founder says. "It can be seen in almost every cuisine. Although each culture interprets it differently, it's so versatile that everyone can relate to. That's why we included the egg in different shapes and forms—it creates a familiarity. Eggs also represent breakfast and therefore mornings and energy—everything that is great in this world."
The Egg House
Address: 195 Chrystie St (next to the Public Hotel)
Space: 3,300 square feet, with 2 floors and 6 rooms
Opening time: April 7-June 27, 2018
Hours: Sun-Thu 10: 30am – 8: 30pm | Fri-Sat 10:30am – 9:30pm
Ticket on sale date: March 15, 2018 12:00pm (tickets are released every two weeks)
Admission: $18/person, $12 for senior citizens or children under 10
Ticket Includes: admission to the egg house, occasional sampling of egg-made items
Ticket does not include: delicious egg treats from vendor partners, merchandise
Upon entrance, guests would walk through The Foyer with a photo wall, into The Kitchen of breakfast themed installations, followed by The Hallway of vending machines transitioning to The Pool filled with caviar-shaped balls. In these rooms guests can get token exchanged souvenirs for free and purchase egg treats from food vendors. Behind an even more fluorescent area, The Garden, there is a peephole that looks into The Secret Room, a miniature room that foreshadows The Bedroom. The Bedroom is a technology-enabled room with interactive features and will be kept as a secret until the pop up opens.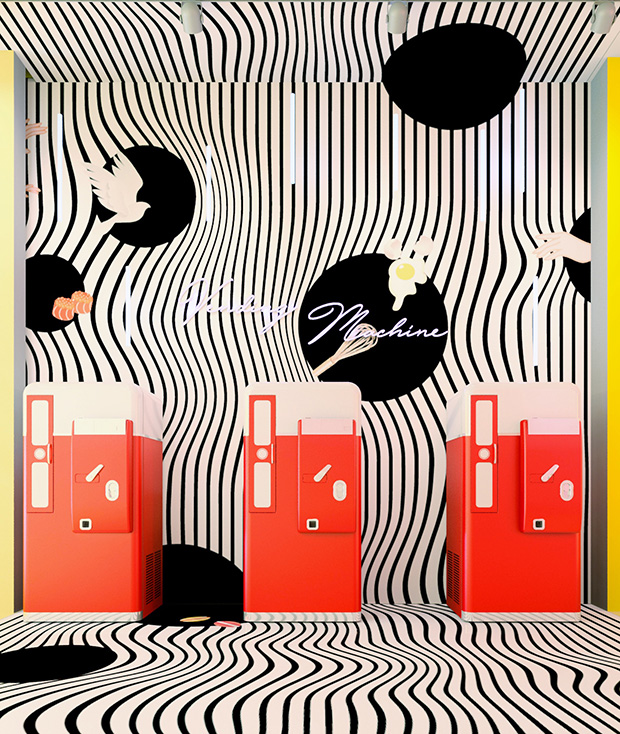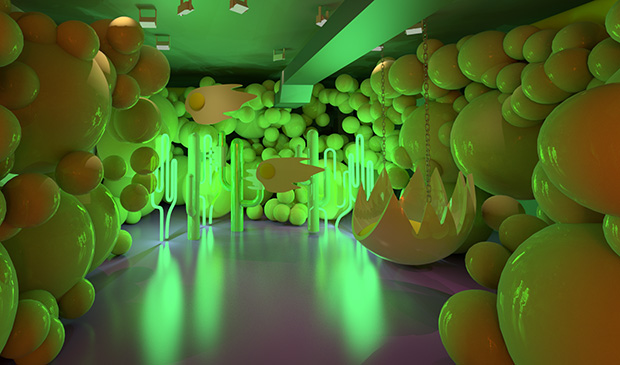 Photos courtesy of The Egg House/Sense Studio, Rendering by 3T Studio

Categories: entertainment/events
Tags: the egg house