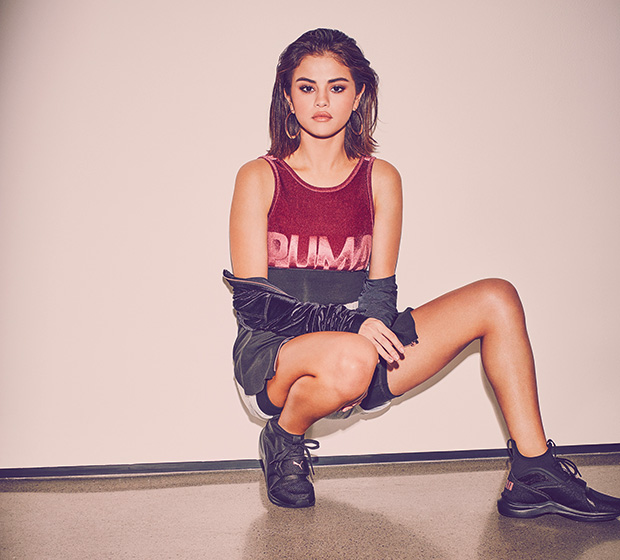 Oh yes! PUMA has announced today a long-term partnership with singer, actress, and producer Selena Gomez to design product and create marketing campaigns for the brand. The first campaign featuring Selena is for the Phenom, an upcoming women's footwear drop. . In addition, this partnership includes PUMA and Selena working with and supporting causes close to her heart. I wonder if her bf, The Weeknd, had anything to do with this partnership!
"Being part of the PUMA family is very exciting for me," said Selena Gomez. "PUMA has changed the game when it comes to the mash-up of athletic wear and fashion. It's amazing to see this influence on style and culture and I'm excited to be a part of it. I am hoping that we can create something special together. We already have some really cool projects in the works."
Can't wait to see more on this partnership!
Photo Credit: Guy Aroch for PUMA
Save
Save
Save
Categories: celebrities fashion kicks
Tags: pumaselena gomez