I was so happy when Rihanna and PUMA announced that they were bringing back the FENTY X PUMA show to NYC, where it belongs! Last night I attended the show and it was MAJOR! The pink sand dunes and the motocross riders flying in the air was pretty epic. The X Games inspired collection mixes both racing and surf perfectly and introduces swimwear in the line for the first time. I'm normally not much of a color person but I'm def going to be rockin' some of these bright neon pieces out next season! Rihanna ended the show on the back of a motocross bike and wowed the audience. She can never do wrong, OBSESSED!
Shoes include: The Creeper in neoprene materials, translucent stacked soles and bungee cord laces, sexy thong heeled sandals, ankle strap heels, bungee cord lace-up shoes  and new FENTY slides – this time designed as an espadrille slip-on.
Accessories include: exaggerated Carry-Alls, a metallic puffy Barrel Bag and Surfer Ankle Straps and Chokers, along with summer visors, classic baseball caps, Scuba Duffle, and array of Backpacks and a giant Bum Bag.
"This collection is a mix between two worlds: motocross and surf. It was a challenge to bring them together but it ended up being the perfect combination," beams Rihanna.
The FENTY PUMA by RIHANNA Spring/Summer '18 collection will launch at lifestyle and
fashion retailers worldwide in March 2018.
Runway Show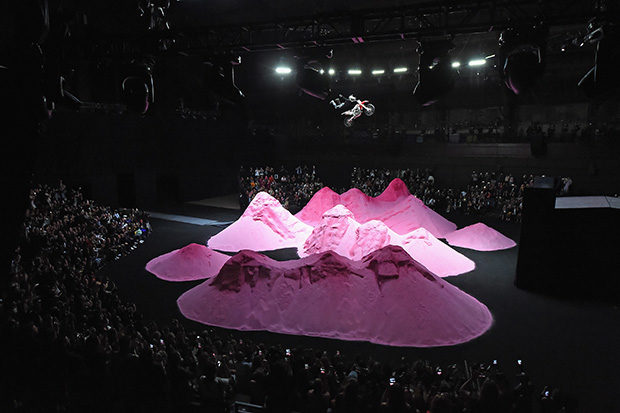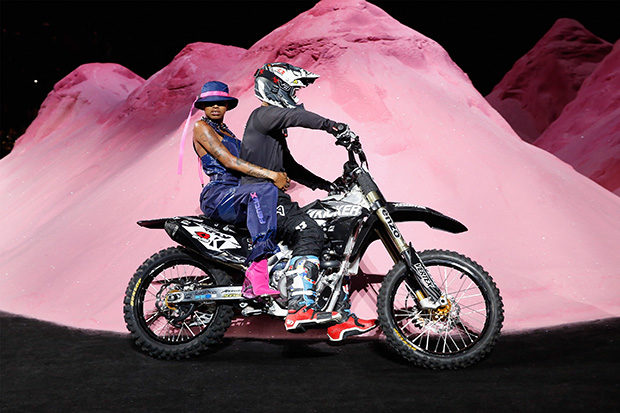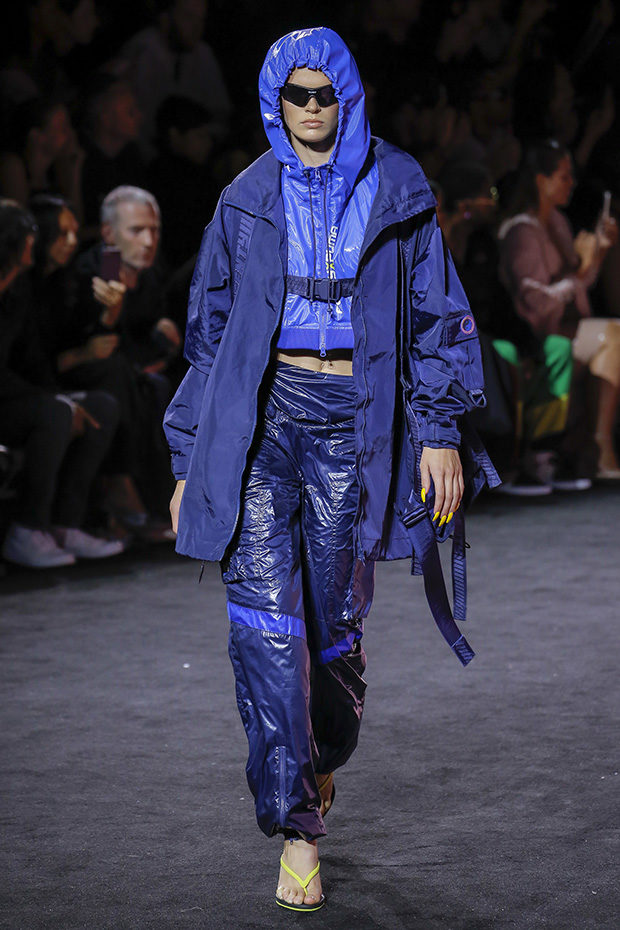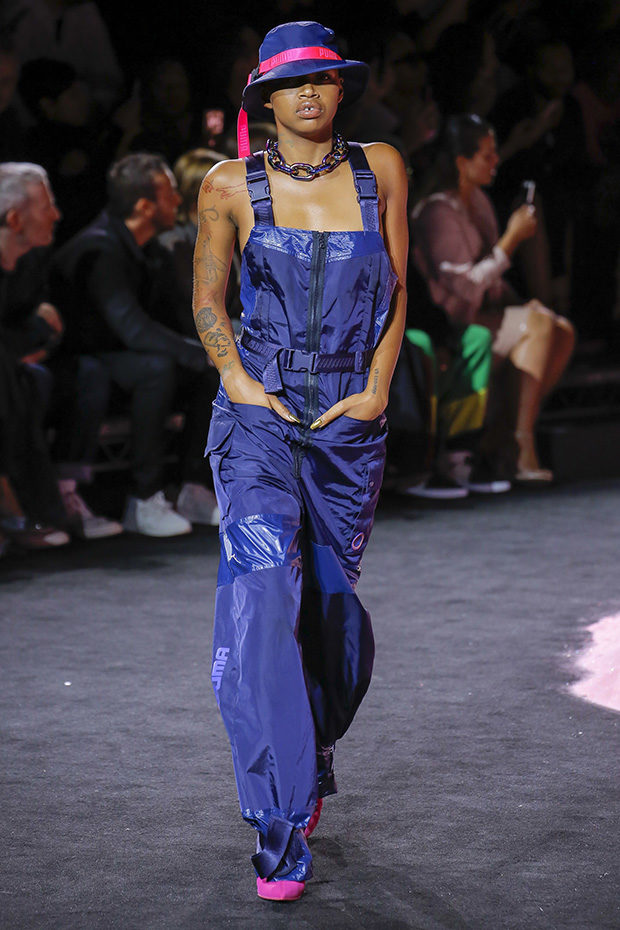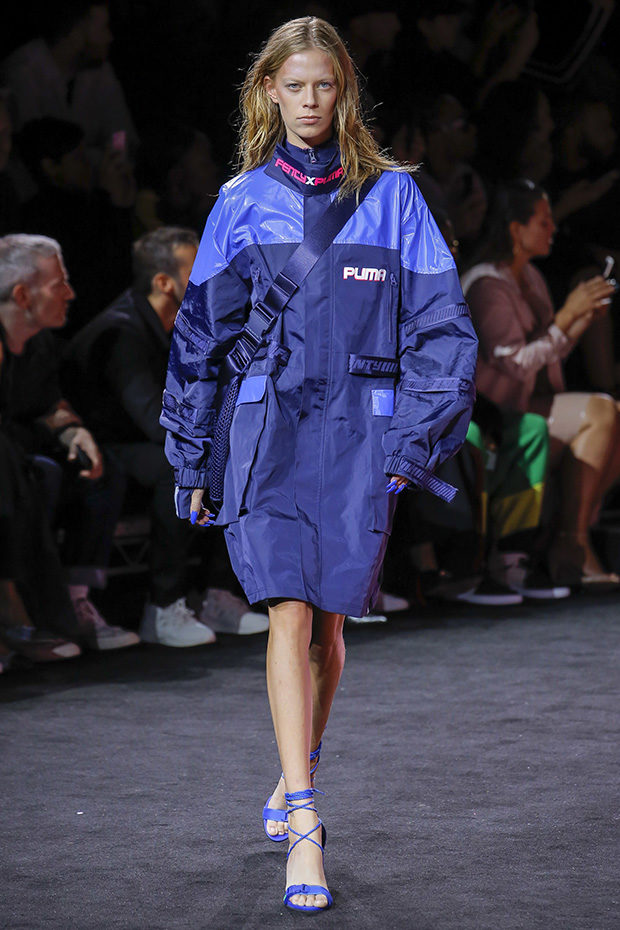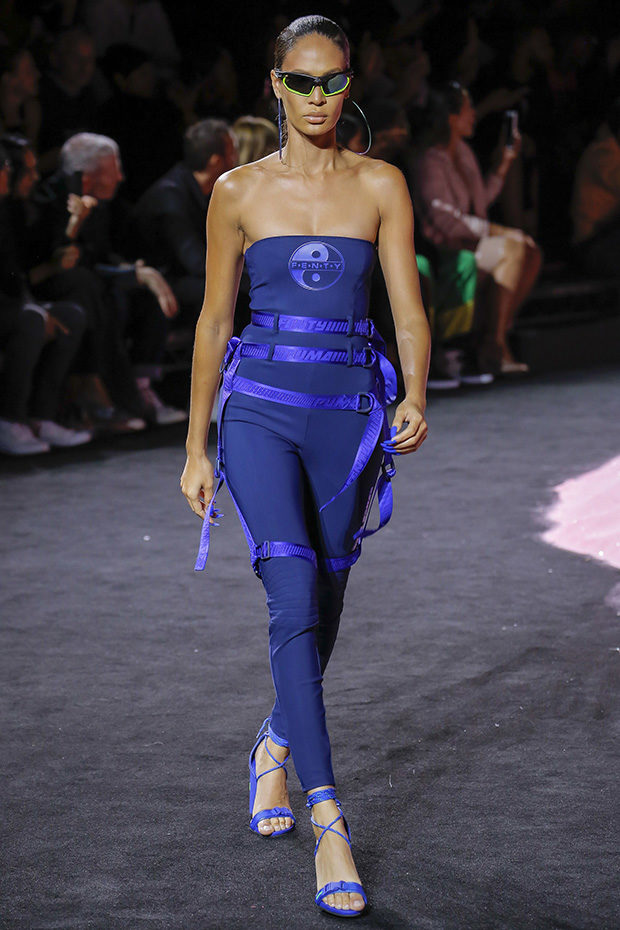 Categories: beauty celebrities fashion handbags kicks mens nyfw rihanna shoes streetwear
Tags: fashion weekfenty beautyfenty puma by rihannafenty x pumanyfwpumarihanna