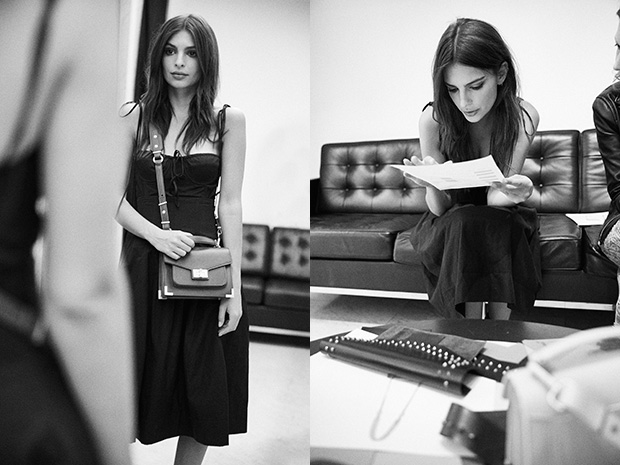 The Kooples teamed up with Emlily Ratajkowski to co-create her perfect handbag inspired by a multi-faceted vision of 'the woman.' The Emily by The Kooples bag collection represents a dual identity: strong and feminine, just like Emily Ratajkowski. The collection consists of three styles with The Emily bag releasing first.
The Emily bag features a multiple, pleated pockets, an adjustable and removable strap – inspired by guitar details, which can be worn on the shoulder or slightly shortened in length and adorned across the body with an additional curved short strap for an easy to wear, clutch hold. The bag also has a removable mirror engraved with Emily's manifesto: "JUST KEEP MY BAG."
Available to buy September 1st in-store at The Kooples boutiques and online at thekooples.com/us with a pre-order starting July 7th.
The Emily bag is designed in three sizes to follow us from day to night for any occasion: mini ($375), medium ($445) and maxi ($495), offered in timeless colors that will be released seasonally including The Kooples signature onyx black, carmine red and taupe in addition to seasonal shades such as imperial yellow, midnight blue and jade green.
Mini Emily Bag by The Kooples: $375.00 | Pre-Order: HERE
Medium Emily Bag by The Kooples: $445.00 | Pre-Order: HERE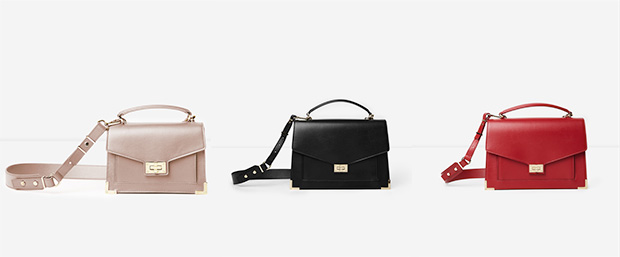 Large Emily Bag by The Kooples: $495.00 | Pre-Order: HERE
Photos courtesy of The Kooples
Save
Save
Save
Categories: celebrities fashion handbags