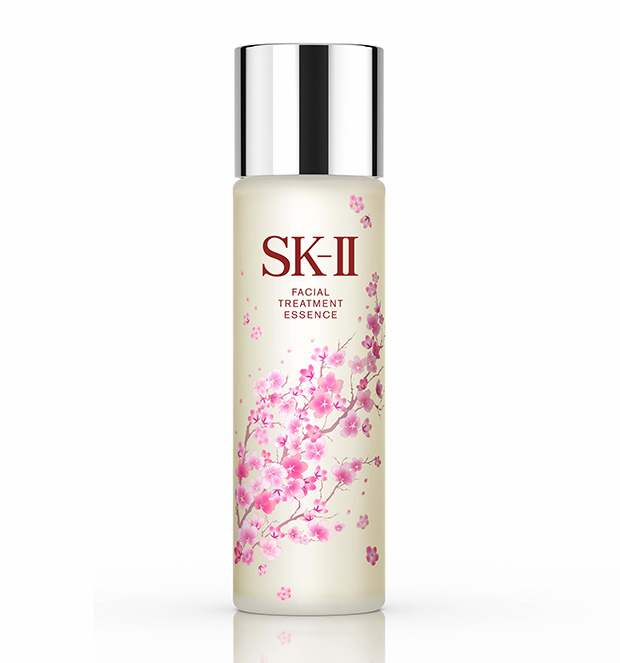 I can't believe it's mid-April already, time is passing so fast this year. Earth Day (4/22) is around the corner so pick up some beauty products that are derived directly from nature. Here are some new beauty products that I'm looking forward to trying as well!
SK-II Sakura Limited Edition Facial Treatment Essence, $229 for 230ml
SK-II is excited to launch a new, limited edition Facial Treatment Essence for Mother's Day!
The new Sakura Limited Edition Facial Treatment Essence is adorned with an elegant motif inspired by Sakura, the Japanese Cherry Blossom, for this special occasion. Referred to as 'miracle water' by users around the world, the iconic Facial Treatment Essence was the very first SK-II product launched in Japan more than 37 years ago, with its composition remaining unchanged to this day. The formula features over 90% pure Pitera – the signature ingredient containing vitamins, amino acids, minerals and organic acids – which helps the skin's natural surface rejuvenation process to function at its prime. Available at sephora.com
—
AMOREPACIFIC The Essential Creme Fluid, $98 for 90ml, sephora.com & amorepacific.com
The newest disruptor to the moisturizer category offering the instant hydration of a fluid texture, while delivering the lasting benefits of a rich crème. Created with 150 AMOREPACIFIC baby green tea leaves which make up nutrient T-Essentials™ and the brand's exclusive Neutra-Melting Emulsion Technology™, THE ESSENTIAL CREME FLUID quickly penetrates the deepest layers of the skin to improve hydration, smoothness and firmness.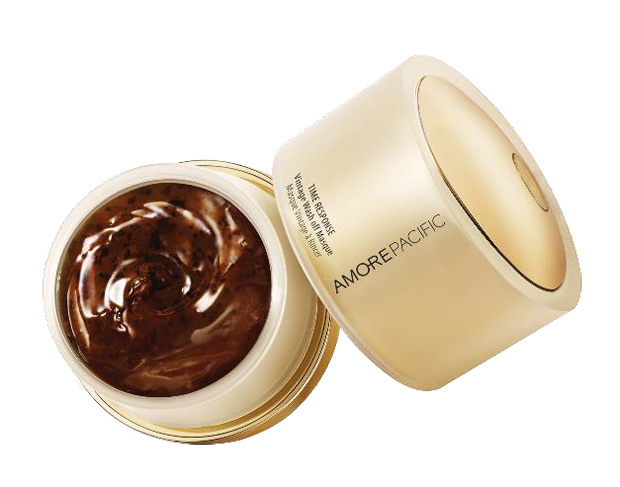 AMOREPACIFIC TIME RESPONSE Vintage Wash-Off Masque, $170 for 50ml, nordstrom.com & amorepacific.com
This skin-purifying masque is made of 7-day fermented and aged green tea leaves that are visible in the formula to deliver superior antioxidant and brightening effects. The carefully cultivated green tea leaves maintain rich levels of protective compounds that boost the plants' immunity against environmental stress, allowing them to flourish for more than three decades. AMOREPACIFIC's patented fermentation process maximizes the benefits of the green tea leaves, resulting in skin that is instantly revitalized, more hydrated and glowing with radiance.
—
Healthy Hydration starts with Kiehl's two beloved products – Ultra Facial Cream (now in SPF 30) and Creamy Eye Treatment with Avocado.  The duo is the perfect building block for a basic hydration routine.  The added sunscreen protects against skin-damaging UVA and UVB rays!
Kiehl's is proud to partner for the 6th year with Recycle Across America in donating an additional $25,000 to the cause!  Since 2009, Kiehl's has collected over 3.3 million empty containers to be recycled.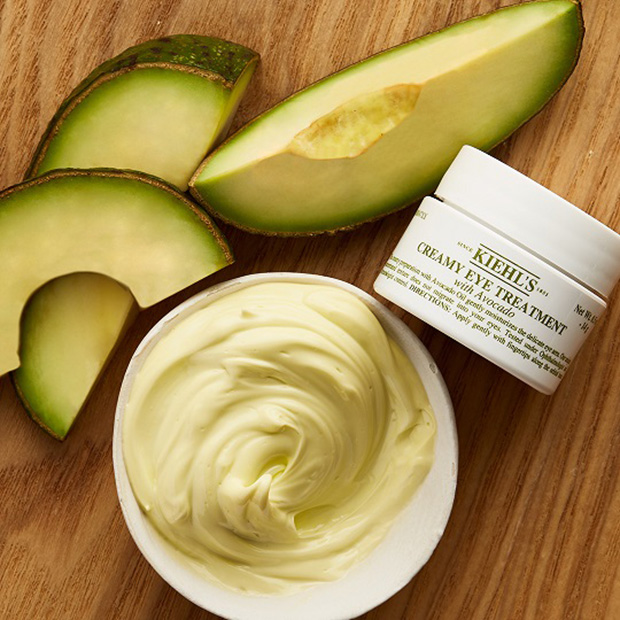 Creamy Eye Treatment with Avocado $48.00, kiehls.com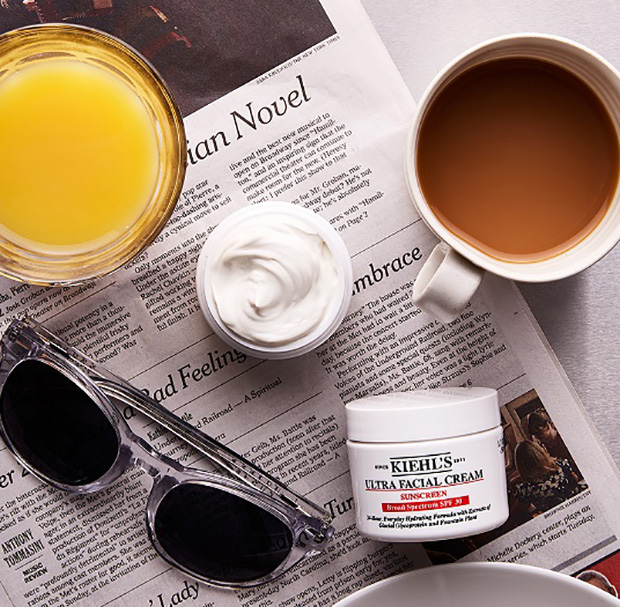 Ultra Facial Cream SPF 30 $47.50, kiehls.com
—
H&M Conscious Exclusive Perfume Oils
For the first time ever, H&M's Conscious Exclusive collection includes a set of three organic unisex perfume oils that can be worn individually, or mixed together to create a unique scent. The oils are a part of the 2017 Conscious Exclusive collection which also includes pieces made from more sustainable materials for women, men, and kids. The collection will be available in select stores and online beginning April 20th.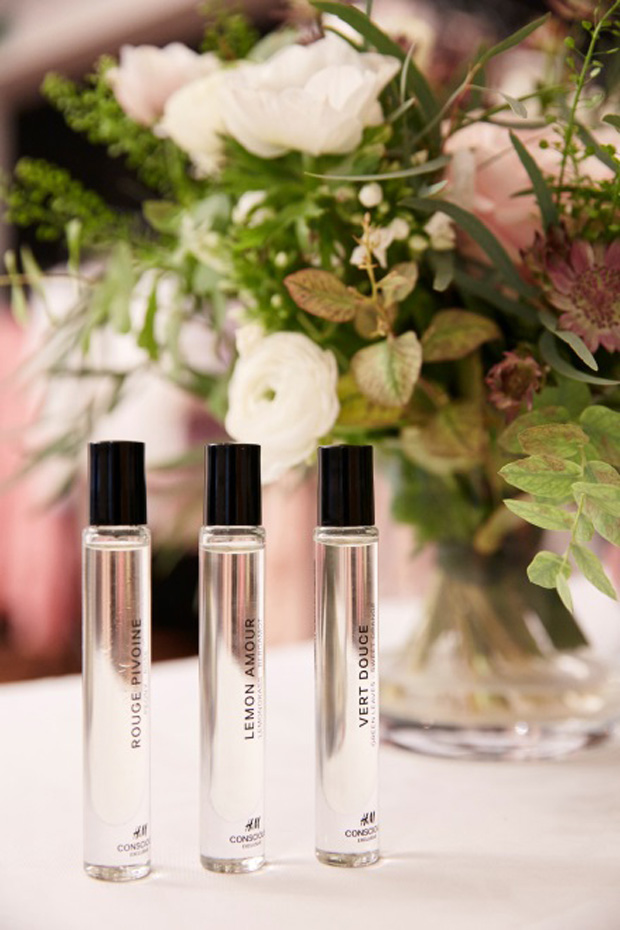 The organic perfume oils are created around three different scent groups – floral, fresh and woodsy. Rouge Pivoine combines top notes of bergamot, rose and pear with a middle layer of peony and geranium; the peonies echo a screen-print used in a piece for the women's Conscious Exclusive collection. The base of Rouge Pivoine consists of freesia, tea, and cedar.
The freshness of Lemon Amour comes first from top notes of orange, lemon, and bergamot, with a middle layer of lemongrass and lime, and finishing with a base of apricot, melon, and guaiacum. Meanwhile, the woodsy Vert Douce starts with notes of sweet orange, galbanum, and elemi, followed by layers of green leaves, rose, and tea leaves, and a finishing note of cedar and cypress.
—
ColourPop Monochromatic Spring 2017 Collection
ColourPop launched 3 monochrome spring collections including Nectar, Pink and Sand that all include options to match your shadow to your cheeks to your lips for one tonal makeup look. Super cute, love it!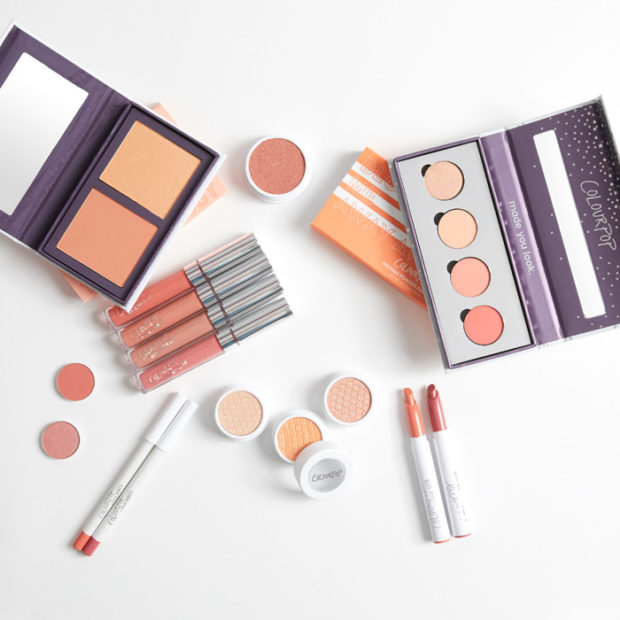 Nectar Collection: Monochrome is everywhere and these pieces will help you create a complete tonal Nectar Look.
Pressed Powder Highlighter and Blush Duo (first pressed powder blush ever) $16
Duo: The Knockout – This peachy cheek duo will send you flying and leave you with a golden, nectar glow!

Like to Watch – Peach with a duo chrome gold flip highlighter
Excuse My French – Soft peach blush
Pressed Powder Shadows – all will be sold as singles, 4 will be available in a curated quad

Quad: Blow Me Away $18

Pressed Powders included: Issues, Centerfold, Slim Fit, Take a Break

Singles $5

Cut-Outs – Show a little skin…or don't…in this matte dusty coral
Sauvage – Didn't they tell you that I'm a duo chrome peach with a hot pink flip?
Issues – I got 99 problems, but this matte pastel peach ain't one
Centerfold – This matte vibrant coral needs a two-page spread!
Take a Break – You're going to need a second to take in this duo chrome peach with a subtle gold flip
Slim Fit – This matte hot red coral is always flattering

Super Shock Shadow Singles $5

One by One – You'll win them over in this true pastel peach
Going Rogue – Soft silvery peach
Flipper – Soft tangerine with a ton of silver glitter on top (name due to user's tendency to flip out upon application)

Super Shock Cheek Highlighter $8

Drop of a Hat – When you see this Metallic peach with a gold duo chrome sheen, you'll fall in love *like that*

LippieStix with matching Lippie Pencil $5 each

Oversized – Like that one hoodie you'll never throw away, you'll always stay comfy in this vibrant yellow peach in a Crème finish
Faded – Rosy coral in a Crème finish, like your favorite blue jeans, but better…

Ultra Satin Lip $6

Jacquard – We'll never be Royals, but we can sure feel like them in this true coral
Exaggerated – We're not exaggerating when we say you're going to look on point in this true peach
Likely – There's a 100% chance you will love this soft peachy nude – with a 30% chance that you're already wearing it right now

Ultra Matte Lip $6

The Twirl – Shake, shimmy, and shout in this pinky coral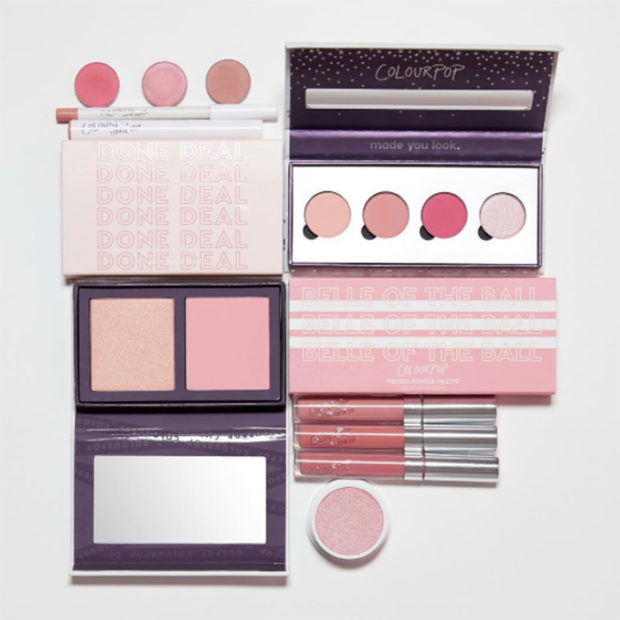 Pink Collection: From ballet to Barbie pink, this tonal trend can be worn from head to toe. Eyes, lips and cheeks matched to your ensemble.
Pressed Powder Highlighter and Blush Duo $16
Duo Name: Done Deal – This fresh and girly duo won't have you second guessing that rosy glow!

Highlighter: Made Me Do It – You have no choice but to get this champagne pink
Blush: Above and Beyond – This warm pink is next level!
Pressed Powder Shadows – all will be sold as singles, 4 will be available in a curated quad

Quad Name: Belle of the Ball $18
Pressed Powders included: FairPlay, Secrets, Soft Core, On the Fence
Singles $5

On the Fence – Either you love this metallic frosty pink or you don't
Fair Play – This matte hot pink levels the playing field
Secrets – This matte pale baby pink's lips are sealed
Soft Core – For the days when you don't feel like being hard core, grab this matte warm pink
Pebbles – This satin yellowy pink will make your Bedrock
Labrinyth – You're bound to get lost in this matte dusty pink
Poodle – Ooh la la, look at this matte vibrant true pink

Super Shock Cheek Highlighter $8
LippieStix with matching Lippie Pencil $5 each
Ultra Satin Lip $6

Chandelier – True salmon pink
Love Muffin – Pastel baby pink

Ultra Matte Lip $6

Fresh Cut – True blue pink
Sand Collection: Nudes for every skin tone, this tonal trend can be worn from head to toe. Eyes, lips and cheeks matched to your ensemble.
Pressed Powder Highlighter and Blush Duo $16
Duo Name: Double Play – This warm, nude duo will have you coming back for seconds for that natural, champagne glow!

Getting Handsy: You'll want to get your hands on this warm nude
Padded Down – Get ready to tackle this warm champagne
Pressed Powder Shadows – all will be sold as singles, 4 will be available in a curated quad

Quad Name: Heavy Hitter $18

Pressed Powders included: Full-Zip, Ringer, Top Notch, Side Tracked

Singles $5

Full-Zip: This matte warm ivory is more than just a half zip
Ringer: Pick up the phone in this metallic warm champagne, baby
Top Notch: This matte terracotta brown is the best of the best
Side Tracked: This matte terracotta with gold flecks can be a bit distracting
Ego: This metallic rosy taupe will go straight to your head
Boxer: We're usually lovers, not fighters, but this metallic deep bronze is the only exception
Conundrum: Riddle me this …matte warm brown?

Super Shock Shadow $5

Super Hard Core: Ivory gold
Reversible: Goldy beige

Ultra Satin Lip $6

Strip: Warm beige
Strut : Cool-toned taupe

Ultra Matte Lip $6

Knotty: You'll be feeling some type of way in this light warm taupe
Embellish: Decorate those lips with this blackened brown
—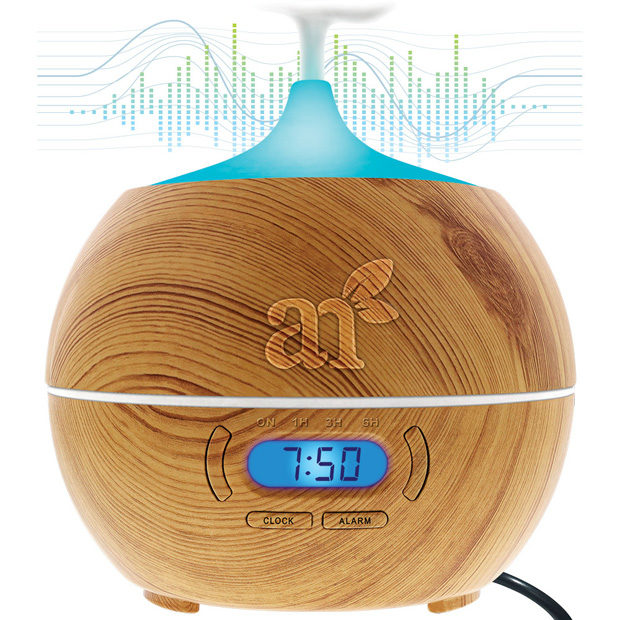 artnaturals® Bluetooth Oil Diffuser $59
I'm obsessed with this new Bluetooth Oil Diffuser and have been using this for a week! It combines technology and nature to entice your senses. Listen to a tranquil playlist, watch 7 colorful LEDs blend, and inhale aromatic mists. Set the alarm to wake you after a restful shavasana or a mindful meditation. Use with the essential oils below!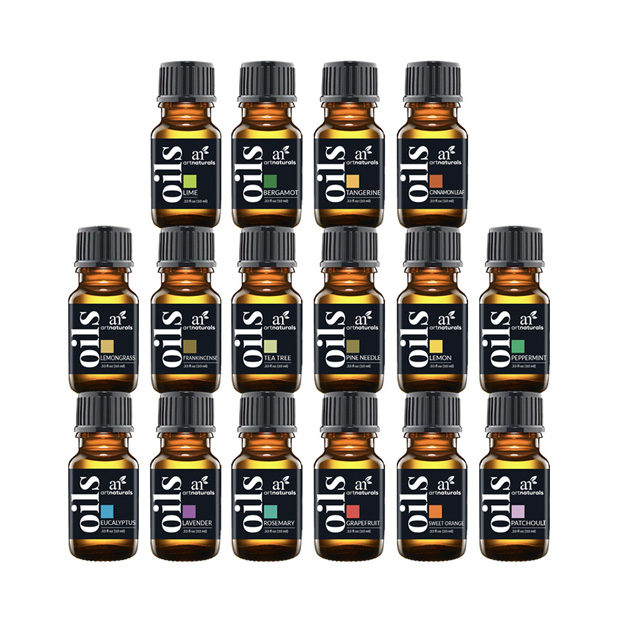 artnaturals® Top 16 Essential Oils Set $29
Harness the power of nature with artnaturals' Top 16 Essential Oil Set, including Bergamot, Cinnamon Leaf, Eucalyptus, Frankincense, Grapefruit, Lavender, Lemon, Lemongrass, Lime, Patchouli, Peppermint, Pine, Rosemary, Sweet Orange, Tangerine, and Tea Tree oils. Use these pure, therapeutic-grade essential oils to help tackle common ailments, boost mood and scent your home and office with aromatherapy. Create your own nontoxic household cleaners, skin, hair and body care products. The possibilities are endless with this carefully-selected, signature collection.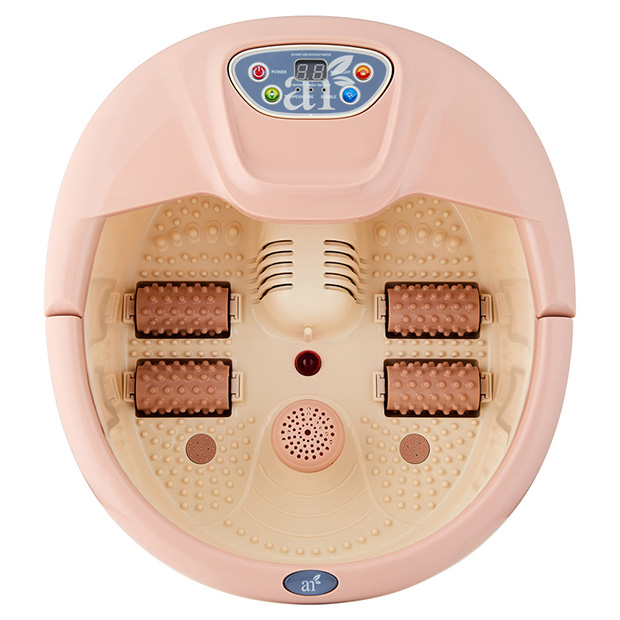 artnaturals® Sit Back Foot Spa $59
After a long day of work or travel, this baby would be perfect for pampering your feet! The Sit Back Foot Spa allows you to enjoy a miniature whirlpool of bubbling bliss right in your own bathroom.
—
Dolce & Gabbana Beauty 'Tropical Spring' Collection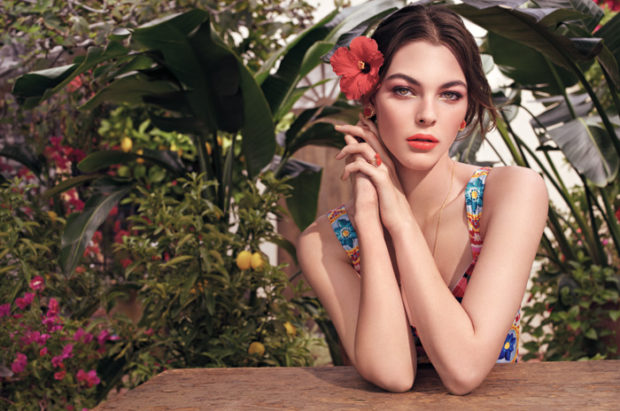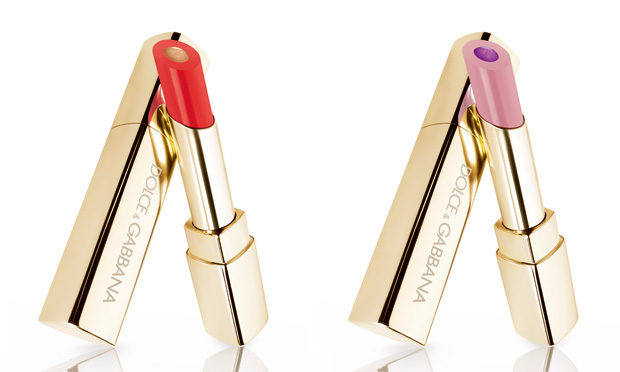 LIPS
Passion Duo Lipstick in Tropical Coral 145
Passion Duo Lipstick in Tropical Pink 37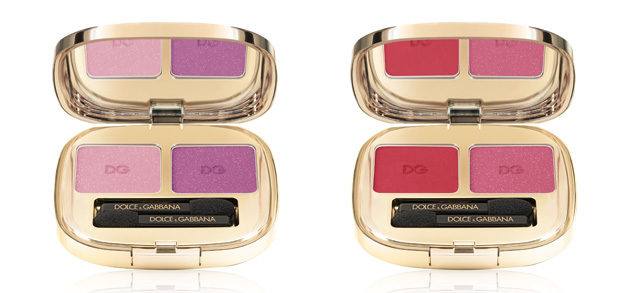 EYES
The Eyeshadow Duo in Tropical Coral 135
The Eyeshadow Duo in Tropical Pink 102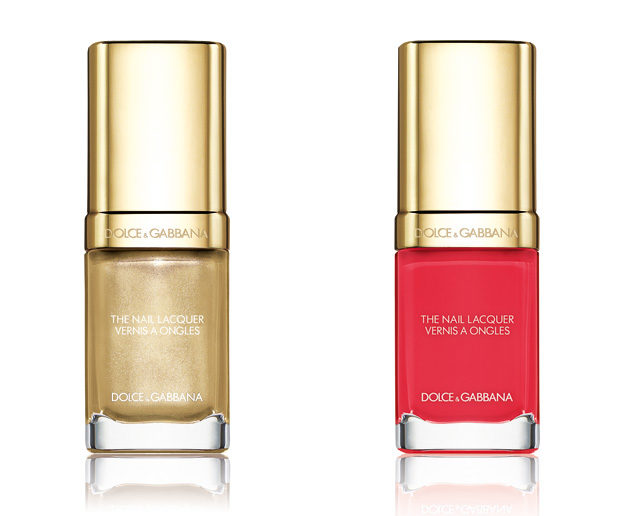 NAILS
The Nail Lacquer in Tropical Coral 615
The Nail Lacquer in Beach Sand 817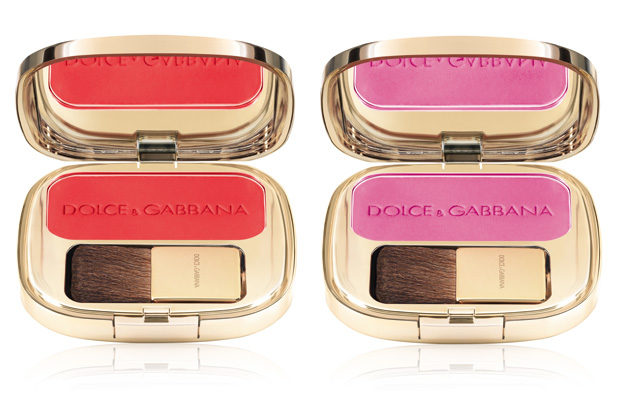 FACE
The Blush in Tropical Coral 47
The Blush in Tropical Pink 37
—
Issey Miyake L'Eau d'Issey Pure Eau de Toilette
For the first time, the aquatic accords of this fragrant odyssey are brightened by citrus notes. Zesty, fizzy Mandarin sparks up the fragrance. A new day is dawning. Touched by morning dew, a pristine, fluttering petal unfurls… Pure, soaring, as exhilarating as the dawn of the first spring, Neroli essence wraps the heart of the fragrance with a diaphanous halo. Bathed in pearly light, Rose and Lily-of-the-valley bloom. A salty, musky breeze of Ambergris and Cashmeran touches these freshly blossomed flowers, wafting the scent of sea spray, sand and sun-kissed skin. A drop. Just a drop of dew or seawater. And nature comes alive.
Sleek, simple and iconic, the bottle created by the American designer Todd Bracher reflects the streamlined scent it holds. For the new Eau de Toilette, the glass is brushed with a delicate breath of frost that evokes both pristine petals and the shimmering gleam of dew.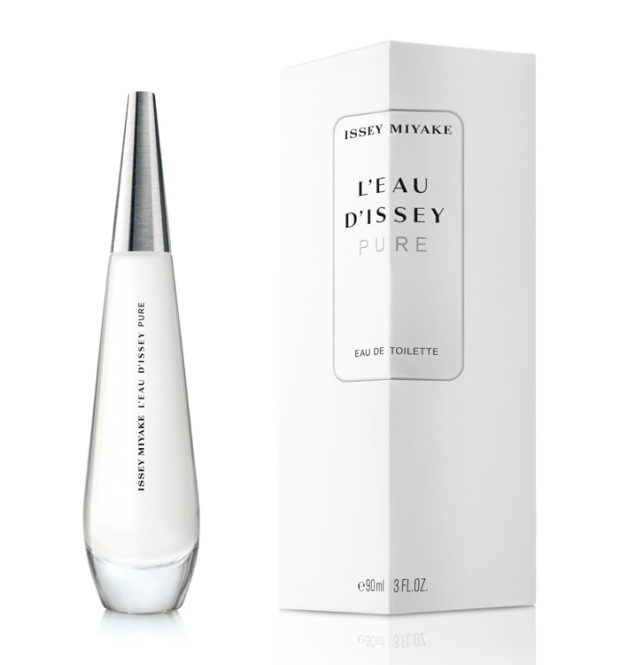 L'Eau d'Issey Pure 3.0 oz. Eau de Toilette Spray SRP: $100.00 USD
L'Eau d'Issey Pure 1.6 oz. Eau de Toilette Spray SRP: $78.00 USD
On Counter: May 2017
—
Tatcha TWILIGHT: A Cherry Blossom Lip Collection
Inspired by the Geishas for the perfect shape of their iconic lips and Kyoto's Cherry Blossoms for their delicate pink color, The Cherry Blossom Lip Collection will be your new go-to spring essential. While most envision Cherry Blossoms in the bright light of the day, the trio is inspired by the way they look at twilight that make you feel like anything is possible.
Not only do the three products work to create a beautiful look, the pure ingredients work simultaneously. The cherry blossom extract is known for its powerful collagen-boosting and antiaging properties, the silk extract works to form a multi-functional protective layer that increases skin's moisture retention and the unique blend of anti-aging Japanese superfoods (green tea, rice, algae) leave lips with a smooth finish. Available at tatcha.com.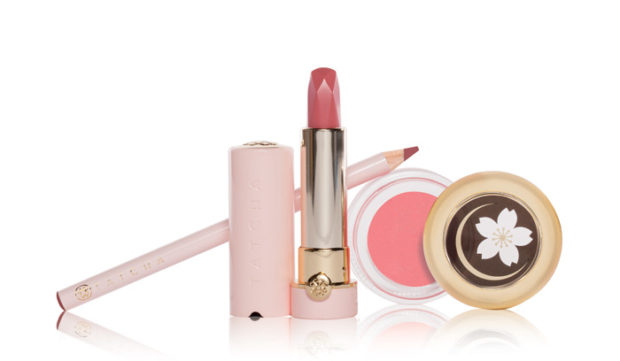 Tatcha TWILIGHT, $85
A Cherry Blossom Lip Collection trio.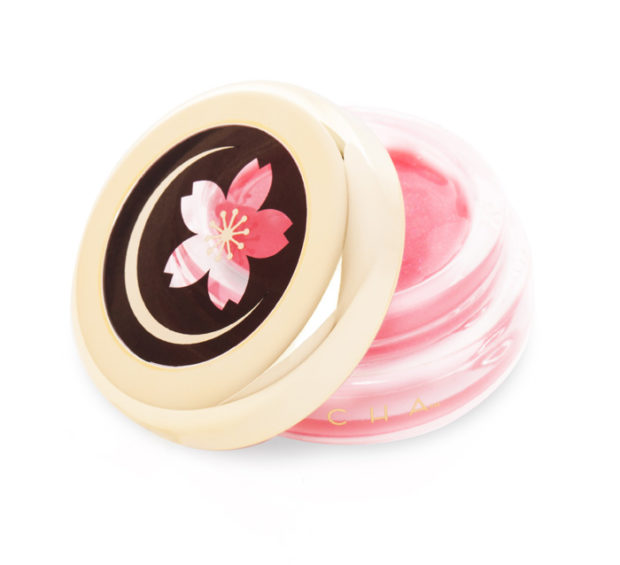 CHERRY BLOSSOM Camellia Lip Balm, $38
A luxurious lip balm rich in Camellia Oil leaves lips looking plump and nourished with a sheer blush of pink and shine.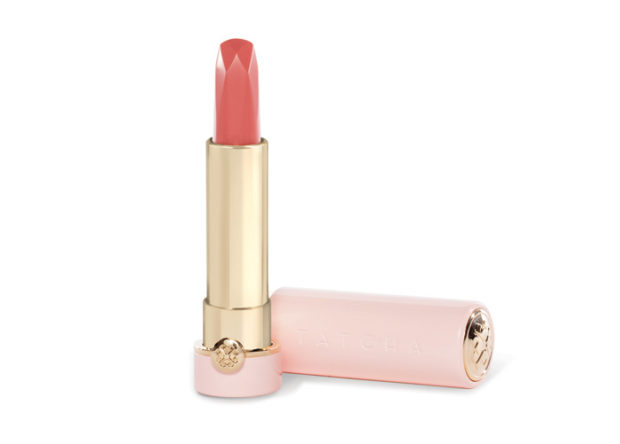 TWILIGHT: A Cherry Blossom Silk Lipstick, $55
A universally flattering lipstick lends a pink blush to lips, with a creamy sheen.

TWILIGHT: A Cherry Blossom Contouring Lip Liner, $25
This long-wearing liner glides on to give shape, depth and definition to lips in the perfect pink shade for contouring.
—
Charlotte Tilbury New Products
Charlotte Tilbury launched two new products on CharlotteTilbury.com to make it easy for everyone to fake that sun-kissed, lit-from-within skin.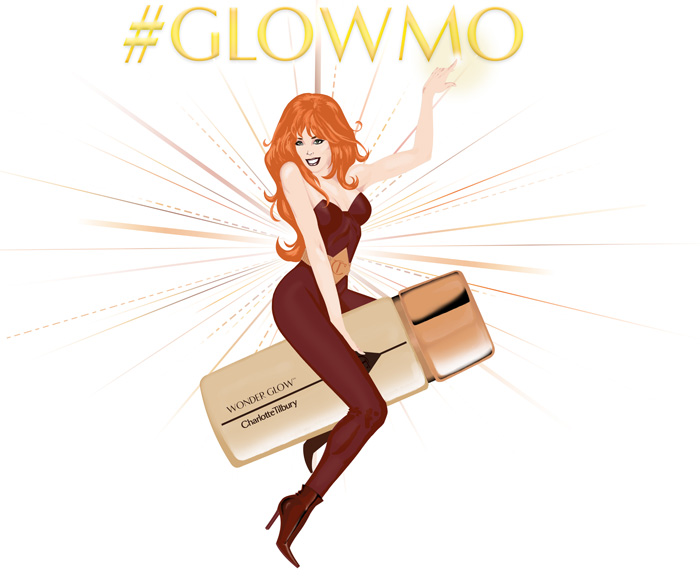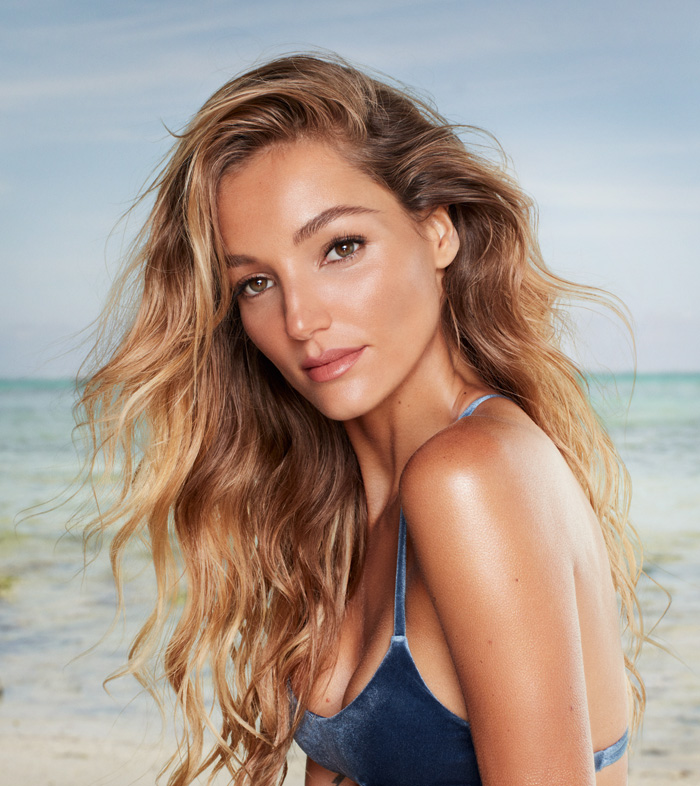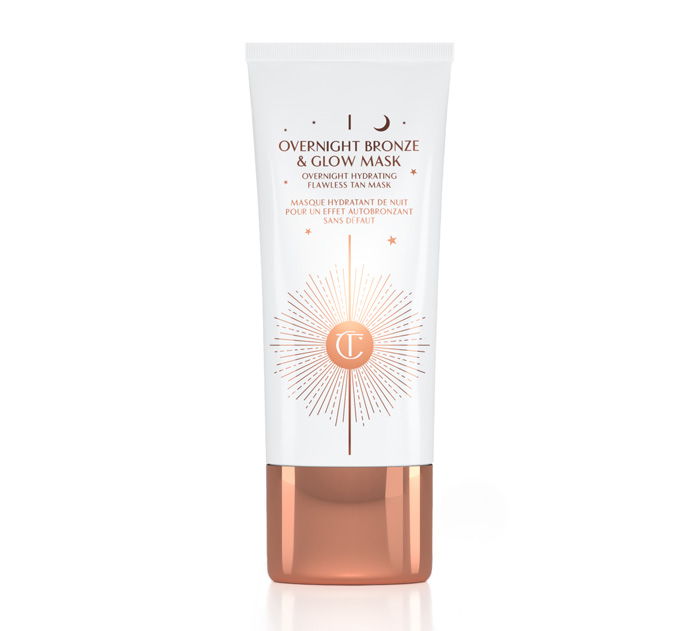 Charlotte Tilbury Overnight Bronze & Glow Mask, $55, CharlotteTilbury.com
The secret to a perfect, healthy looking complexion is a warm, natural, all-over, non-streak glow. In the same way that Charlotte's Filmstar Bronze and Glow has become famous for its perfect, fail-safe, easy-contour, the Overnight Bronze & Glow Mask has the MOST natural pigments, and the MOST hydrating formula so you'll never look orange, only sun-kissed, supple and sexy. Apply a thin layer onto freshly cleansed skin, gently blending into the hairline, neck and décolletage. Build your dream glow over 1 to 3 nights to the intensity of your desired tan!
Blackcurrant Seed Oil and Balloon Vine Extract conditions while Oat Kernel Extract soothes, moisturizes and lifts the skin, and acts as a skin protectant. Low levels of DHA create a natural-looking, gradual tan.
Charlotte Tilbury Beauty Glow Instant Palette, $75, CharlotteTilbury.com
Inspired by the makeup Charlotte did for Poppy Delevingne's wedding, this is the perfect universally-flattering palette for a youthful, glowing radiance. Contains 3 eyeshadow shades to enhance and make the eyes pop, two blush shades for that love glow, and a bronzer and highlighter (because no look is complete without killer cheekbones). To finish the look, Charlotte will be re-launching her best-selling Matte Revolution Lipstick in Pillow Talk.
—
EVE LOM Spring 2017 Launches
EVE LOM's spring launches are exactly what your skin needs to reset for a new season. Both anti-aging products include EVE LOM's liposome encapsulated retinol and other key ingredients leaving you with a more refreshed, brighter complexion.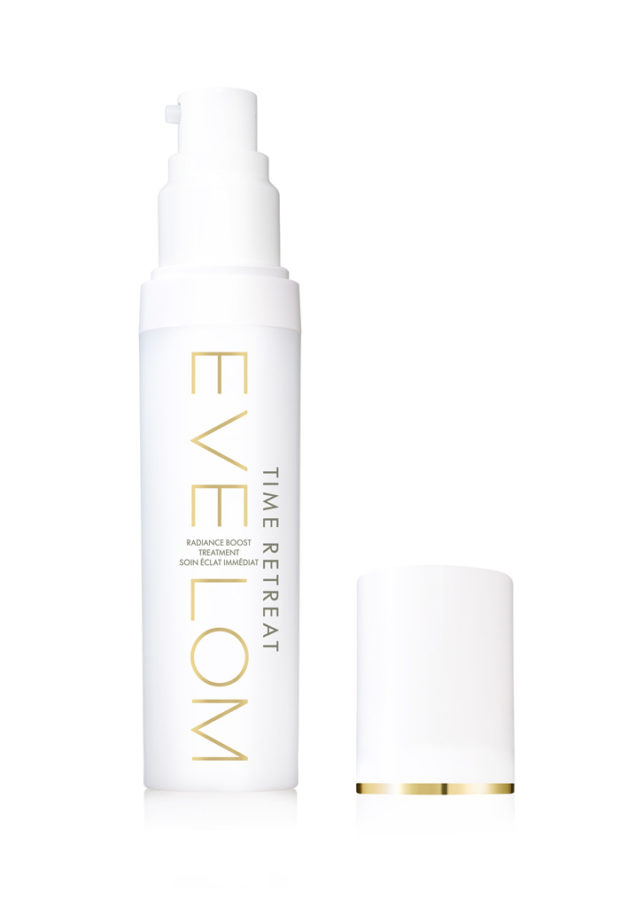 Time Retreat Radiance Boost Treatment, $95, SpaceNK.com
A powerhouse multi-purpose serum that instantly exfoliates skin to boost radiance while firming and unifying tone in one swift step. Naturally derived alpha hydroxy acids from five botanical extracts promote smoother, younger looking skin by increasing the rate of cell renewal. Skin appears brighter, smoother and renewed.
This flash treatment also contains Liposome Encapsulated Retinol, a stabilized form of vitamin A that can effectively reduce the appearance of wrinkles without inducing skin irritation.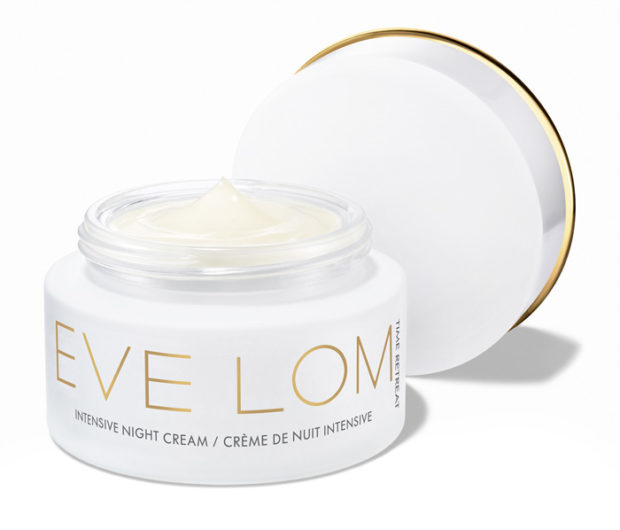 Time Retreat Intensive Night Cream, $140, SpaceNK.com
Time Retreat Intensive Night Cream is EVE LOM's first night cream and fortified with liposome encapsulated retinol, a stabilized form of Vitamin A that can effectively reduce the appearance of lines, wrinkles and age spots without irritating the skin.
This deeply hydrating cream also contains wild indigo seed extract, which has the unique capability of breaking down cortisol production, that is released when skin is exposed to stressors, such as pollution and sleep deprivation. It is also known to improve a sense of wellbeing by blocking cortisol production and stimulating beta endorphins. The skin is able to help soothe itself, reducing irritation and redness.
—
Dr.Jart Rubber Lover Masks
Dr.Jart has developed an innovative design to maximize benefits of masks by blocking the evaporation of nourishing active ingredients from the skin's surface. Inspired by the last step of esthetic care using the modeling rubber mask, Rubber Lover is the product that solves the tiresome method of existing modeling masks which consists of mixing mask powders and water together.  The mask is the combination of high-functional benefits of modeling masks with the convenience of sheet masks. The rubber textured mask is derived from seaweeds that allow for immediate cooling benefits to soothe the skin while promoting deeper penetration of active ingredients.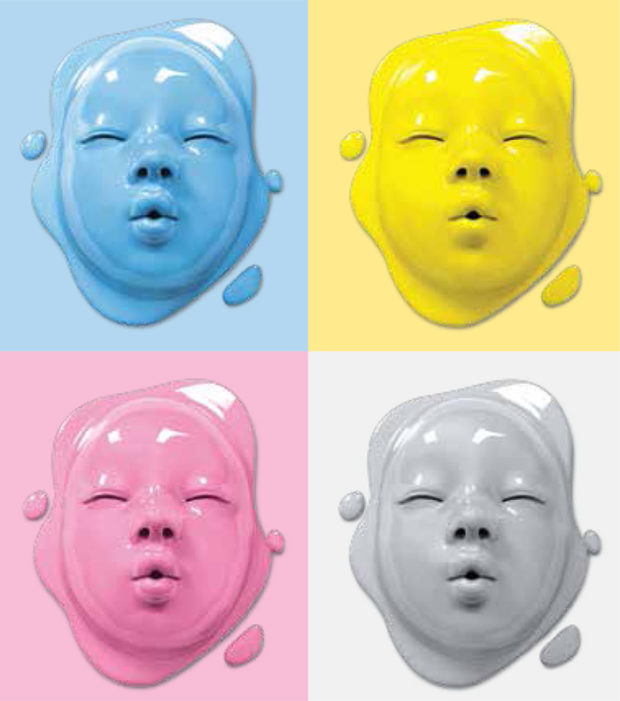 Available in 4 types: Hydration, Clear Skin, Bright and Firm Masks
$12 per mask, available at Sephora.com and in April at Sephora stores
—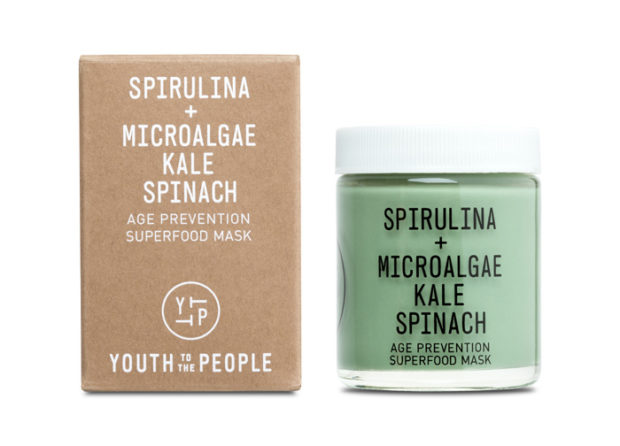 Youth To The People Age Prevention Superfood Mask, $44, sephora.com
Get your greens from land and sea, this age prevention mask is packed with the best superfoods on earth. Formulated with Spirulina, Bioactive Microalgae and Hyaluronic Acid (plus kale & spinach!), these superhero ingredients protect from free radical damage while nourishing your skin for a healthy, youthful glow. Leave on for 10 minutes and discover results you can sea!
—
FLiRT Cosmetics CHIC Happens Ombre Lip Kit
The CHIC Happens Ombre Lip Kits are made in four alluring pairings, perfect to make your mouth a masterpiece that will do all the talking. Each lip kit comes complete with both an expertly formulated Lip Kajal and a vibrant Lip Gloss in the following sexy shades that range from nude to red and everything in between.
CHIC Happens Ombre Lip Kit, $24, flirtcosmetics.com
SLAY ALL DAY

Lip Kajal: Rich burgundy wine
Lip Gloss: Fiery, fearless red

MEME LOVER

Lip Kajal: Deep rusty red
Lip Gloss: Innocent dusty rose

NEO-FEMME

Lip Kajal: Yummy plum
Lip Gloss: Flashy fuschia

NO SHAME

Lip Kajal: Milk chocolate
Lip Gloss: Creamy latte
—
COVERGIRL Total Tease Mascara
Debuting a new precision brush that is 2 tools in 1; Total Tease allows total application control while adding 5X the volume. Use the loading brush to lengthen and volumize lashes, then flip to use the unique teasing comb to separate lashes and remove clumps. Available starting May 2017.
Very Black
Black
Deep Blue
Black – Brown
Brown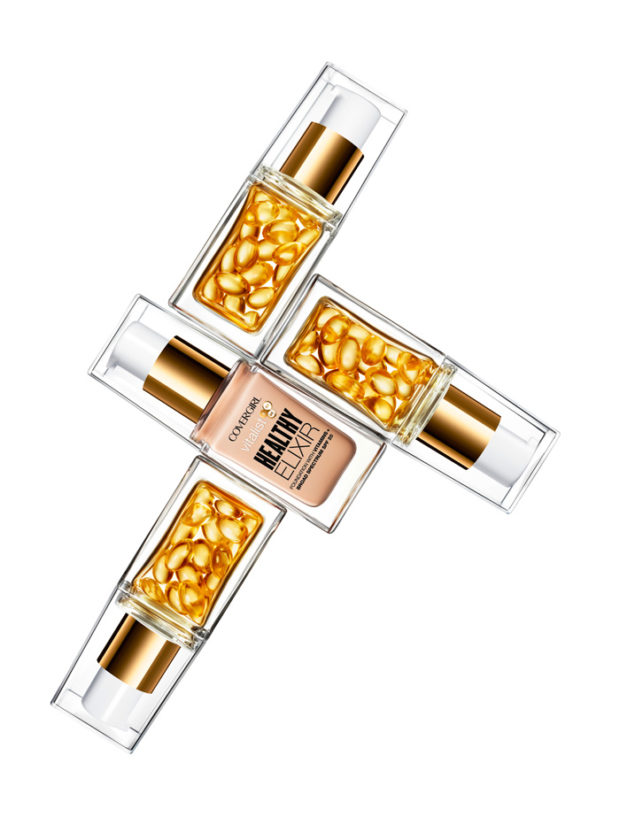 COVERGIRL Vitalist Healthy Elixir Foundation
A full coverage look with a lightweight, silky texture that feels creamy on the skin, so you don't have to think twice about choosing a flawless complexion over the latest minimal beauty trends. We know every beauty and skincare lover understands that hydration is key for a healthy and flawless complexion, so COVERGIRL Vitalist Healthy Elixir Foundation is designed to deliver 24-hour continuous hydration and SPF 20 that leaves skin protected and looking radiant and fresh throughout the day. Available June 2017.
Full coverage foundation that offers 24-hour continuous hydration to correct, protect and perfect the look of healthy skin
Balance between a matte and radiant finish
SPF 20
14 shades
—
Vichy Mineralizing Thermal Water, $14, vichyusa.com
This cult-classic is sourced straight from the earth! Vichy Mineralizing Thermal Water is extracted from volcanos in Vichy, France and doesn't see the light of day until you apply on your face. The formula, naturally rich in 15 minerals, boosts skin quality while also protecting against environmental aggressors. Available in travel-size.
—
OPI California Dreaming Summer 2017 Collection
Inspired by the brands home state, this collection allows consumers to experience the colors of California from its majestic sunsets to its diverse landscapes. These twelve unique shades conjure the state's most picturesque locales and include rich merlot and punchy pinks, orange and coral hues, and warm shades of rose, pink, peach and nude.
California Dreaming Collection by OPI will be available in classic Nail Lacquer and Infinite Shine formulas. Nail Lacquers retail for $10.00 ($13.50 CAN) each and Infinite Shine colors retail for $12.50 ($16.95 CAN) at Professional Salons, as well as Beauty Brands, beautybrands.com, Chatters, Dillard's, Regis, Sally Beauty, ULTA and ulta.com and Macy's.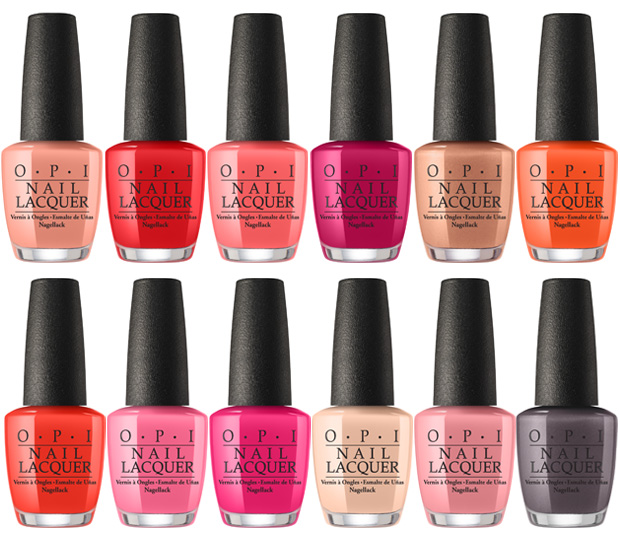 Nail Lacquer $10.00 ($13.50 CAN)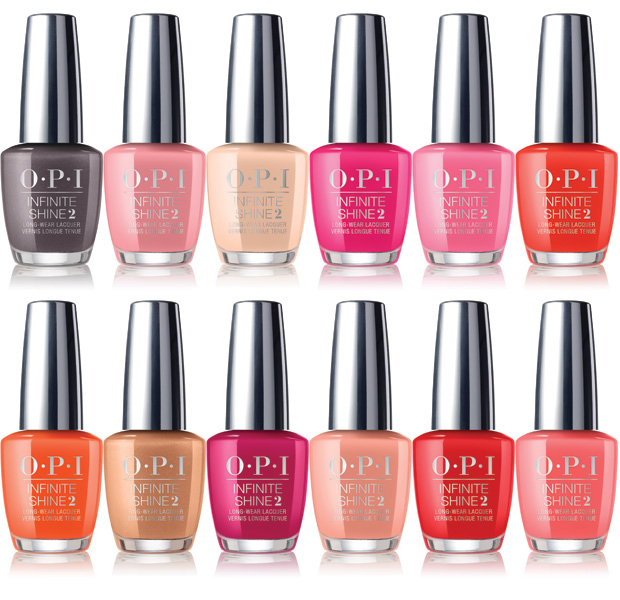 Infinite Shine $12.50 ($16.95 CAN)
Barking Up the Wrong Sequoia – Finding the perfect peach is a tall order
This is Not Whine Country – The merlot the merrier I always say
GPS I Love You – I couldn't have pinked a sweeter traveling companion
Malibu Pier Pressure – This cotton candy pink has a very persuasive vibe
To the Mouse House We Go! – This magic red is for kissable lips, polka dot bows and tempting apples
Me, Myselfie & I – But enough about me, doesn't this coral look good in my selfie?
Santa Monica Beach Peach – Go ahead and hit the beach, this punchy orange has your back
Time for a Napa – It's always the right moment for this bubbly hot coral
Excuse Me, Big Sur! – This rose may be soft, but it's not afraid to speak up
Feeling Frisco – This nude's bound to put you in a Bayful mood
Sweet Carmel Sunday – You're always a treat in this glistening gold
Don't' Take Yosemite for Granite – Of quartz not! Everyone appreciates this shimmering slate
—
China Glaze Summer Reign Collection
Starting May 1st let Summer Reign transport you to some of world's most elite summertime playgrounds, from St. Tropez to Sardinia, Monaco and the Greek isles.  Leave the royal pains of life behind and step onto the sun soaked deck of the SS China Glaze.  Summer Reign's bright and sophisticated palette of hot oranges and reds set against cool greens and azure blues is a blend of matte, crème and metallic shades, inspired by the vibrant colors and brilliant reflections of the warm summer sun setting over exotic waters.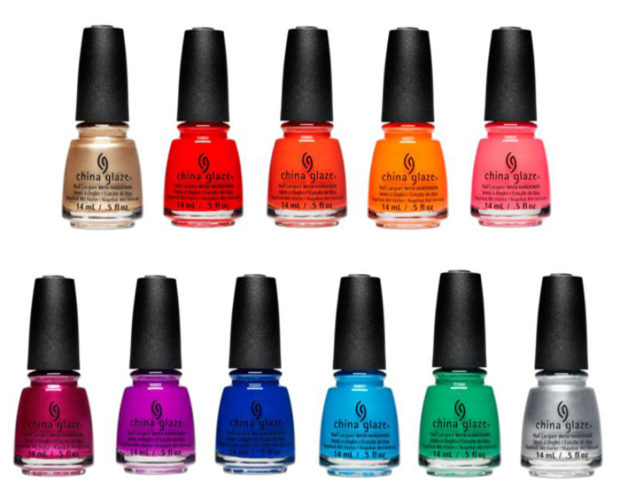 China Glaze Summer Reign will be available in May 2017 at Sally Beauty and ulta.com. $7.50 for individual shades.
High Standards – Metallic bronze
Flame-Boyant – Red hot crème
Sunset Seeker – Matte burnt orange
Sultry Solstice – Electrifying orange
Sun-set the Mood – Neon coral
Rose My Name – Metallic magenta
Summer Reign – Regal purple
Simply Fa-Blue-Less – Royal blue
I Truly Azure You – Metallic sea glass blue
Emerald Bae – Deep green crème
All Glammed Up – Cool mint green
Chroma Cool – Metallic silver
—