I've been freaking out since I've heard the rumors about the Louis Vuitton and Supreme collaboration. Ya'll know I'm a big fan of both brands especially Supreme, my wardrobe consists of 90% of the the brand! It's reality now and I'm already trying to plan it all out in my head lol. When I woke up today, I got a crazy amount of texts and DMs about the collab, the collection is INSANE. I'm broke already thinking about this. KIM JONES killed it! OBSESSED!
According to WWD, there are six styles of handbags in the collection, including a backpack, holdall, messenger bag and fanny pack. They come in three materials: red Epi leather, black Epi leather and a camouflage fabric woven through with the Supreme logo and the Vuitton monogram. Aside from being a Supreme staple, the camouflage nods to another New York icon, artist Andy Warhol.
Kim Jones said the line designed with Supreme would go on sale at select Louis Vuitton stores on July 17th, but would probably also be available in temporary locations. "We'll probably make separate stores in areas where both of them are popular," he said.
Stay tuned for more updates but in the meantime scroll down for a sneak peek of the apparel, shoes, handbags and accessories. I'll be constantly updating this post with more I find online!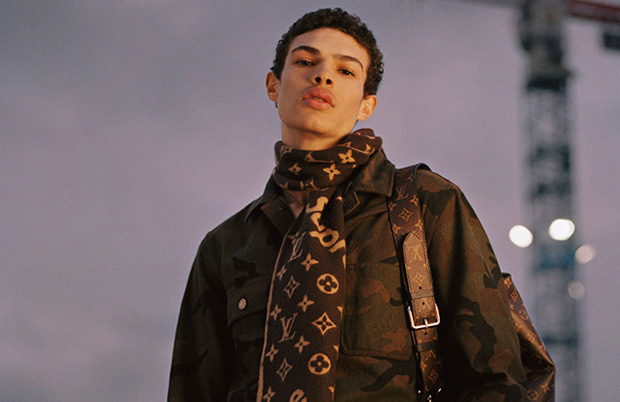 via WWD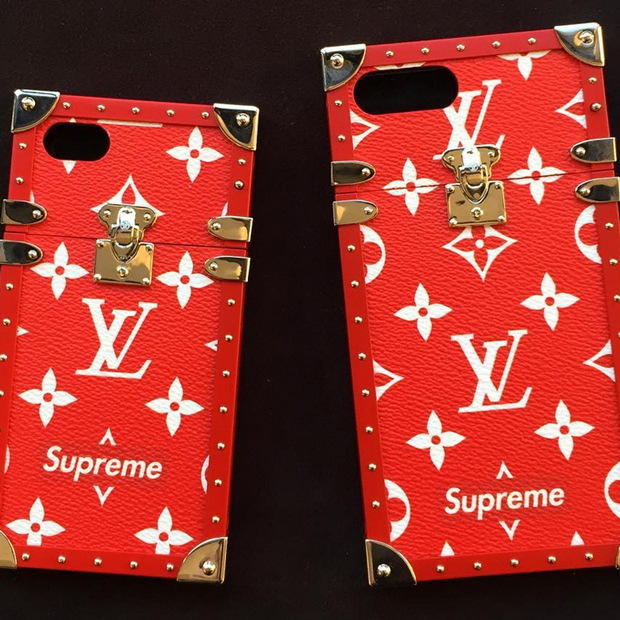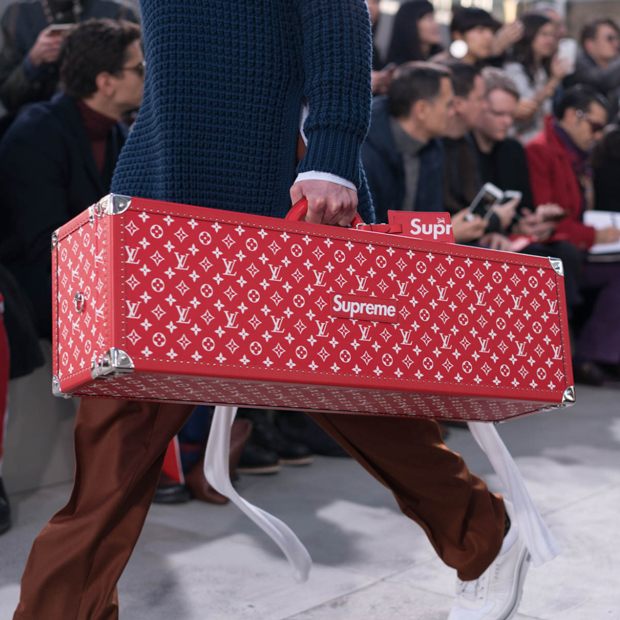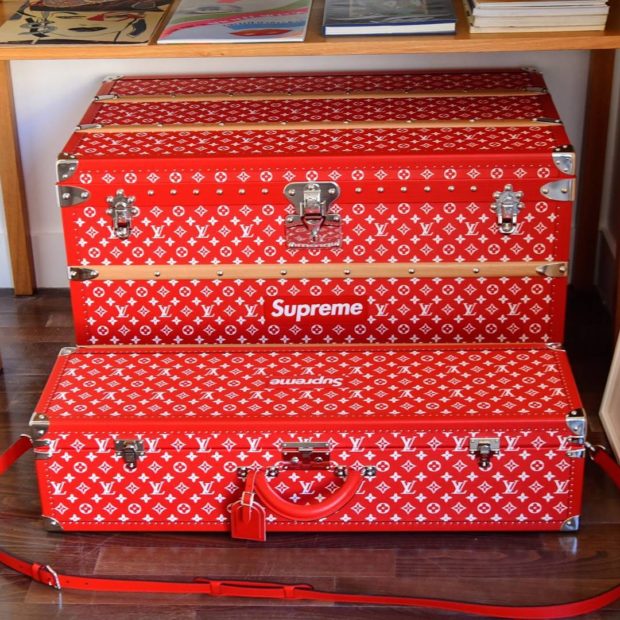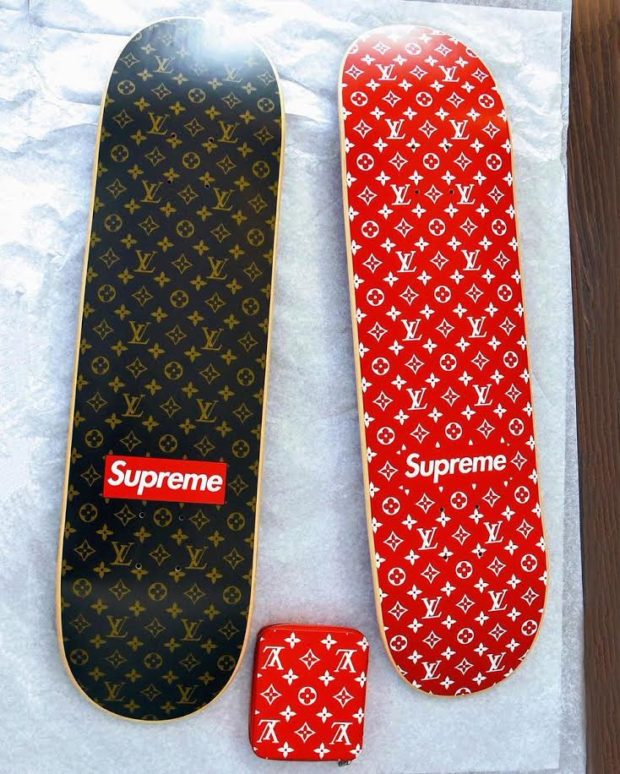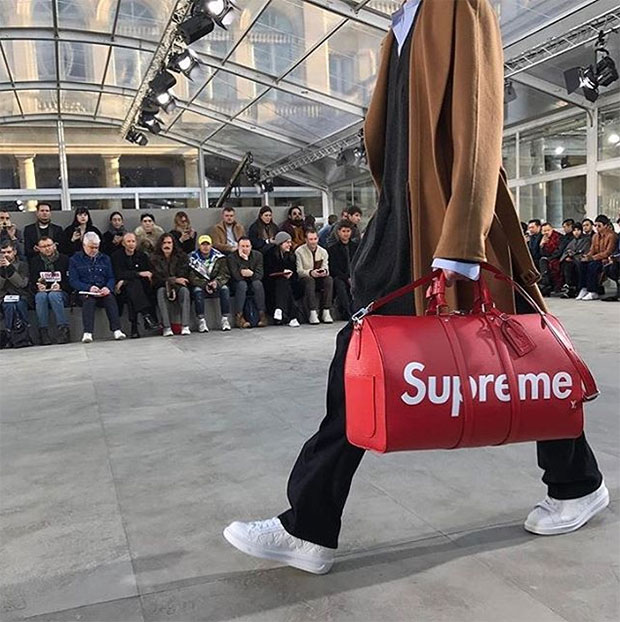 via Paper Magazine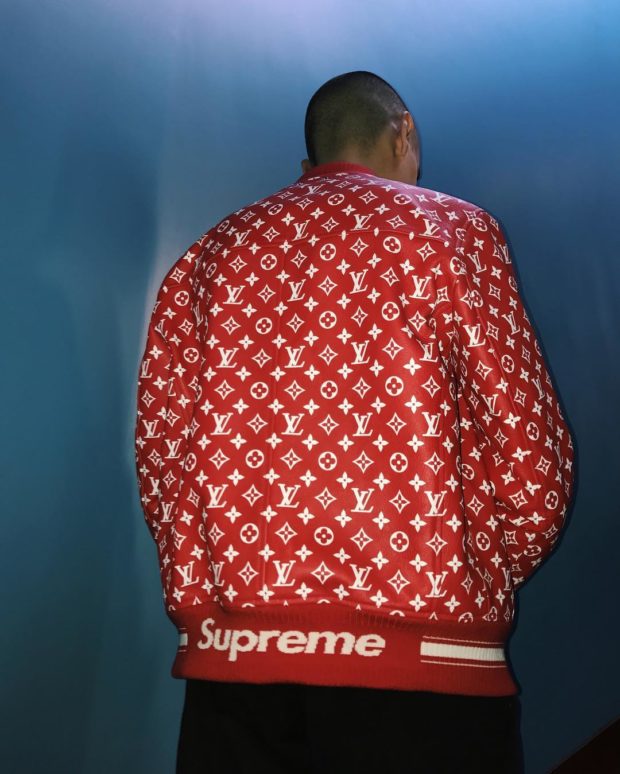 via Supreme New York
Categories: fashion handbags jewelry/accessories kicks mens streetwear sunglasses