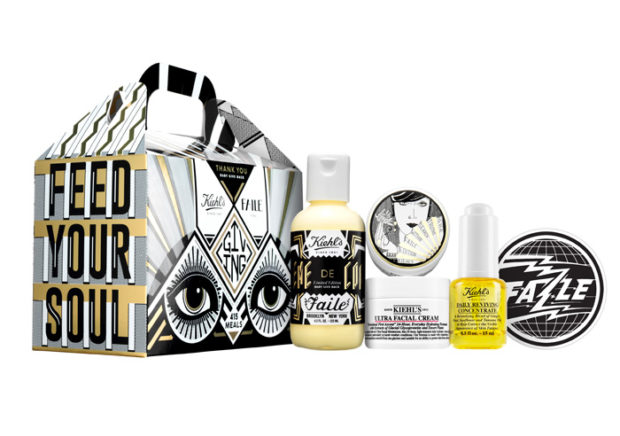 Kiehl's partners with New York-based artistic collaboration FAILE to launch the 8th annual limited edition holiday collection featuring custom art designed by the Brooklyn-based duo, Patrick McNeil and Patrick Miller. From this limited edition collection, 100% of Kiehl's net profits, up to $100,000, will help provide 1,100,000 meals* to families this holiday season through Feeding America®, the nation's leading domestic hunger-relief charity. Not only is the custom packaging amazing, it is also for a good cause!
The Kiehl's x FAILE collection is now available at kiehls.com. Check out the offering below.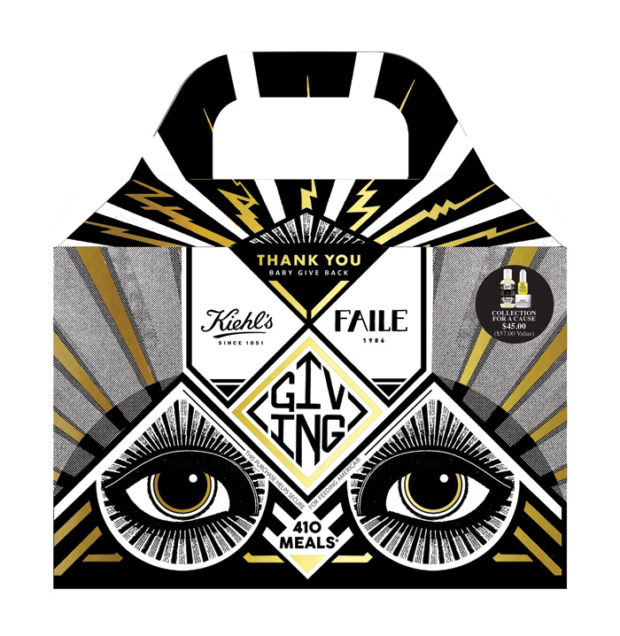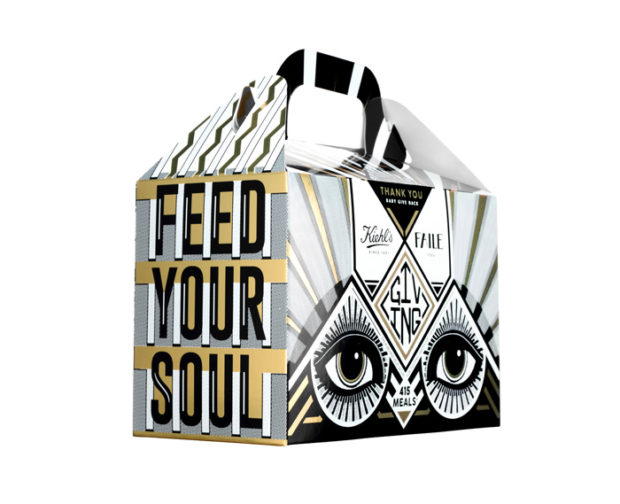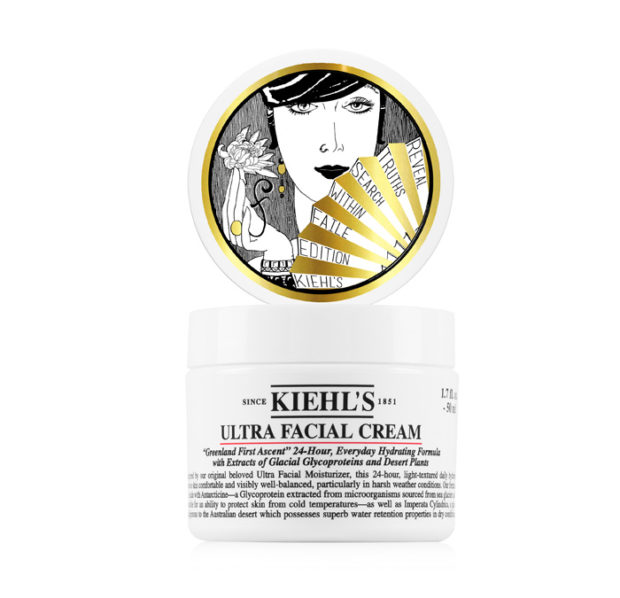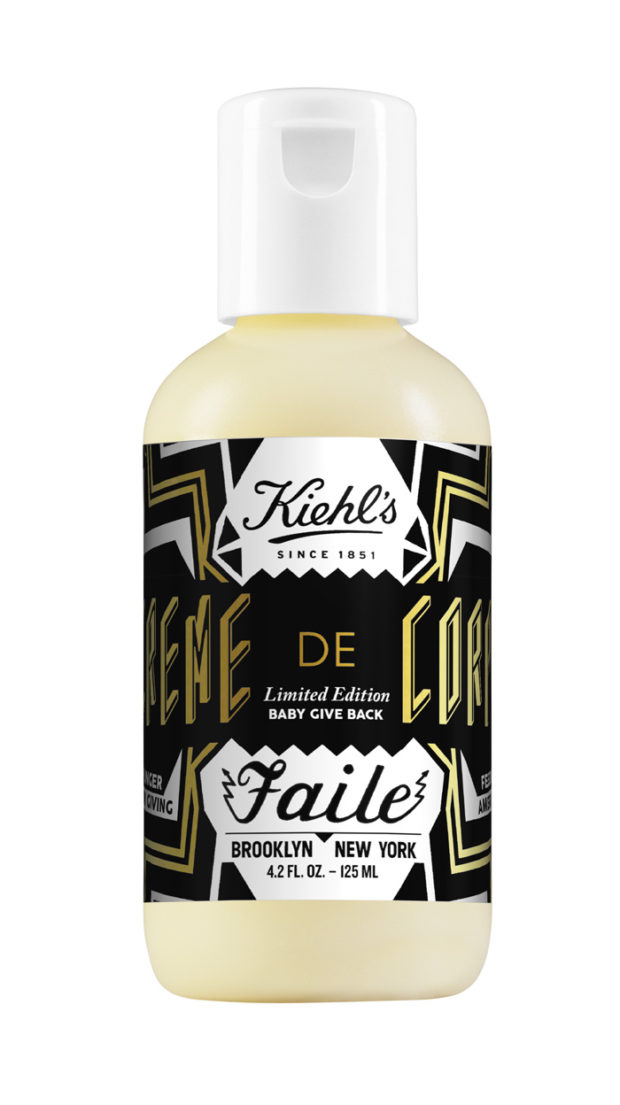 Limited Edition Gift Set $45.00 = 415 meals, available at kiehls.com
For the third year, Kiehl's is also offering a charitable limited-edition Holiday set of the brand's hydration essentials, including Creme de Corps, Ultra Facial Cream, Daily Reviving Concentrate and a FAILE sticker.
Categories: art/design beauty