MD Complete by Dr. Brian Zelickson
I'm all about trying new skincare products, I used to stick to one brand but now I like to try all the brands and products to see what works best with my skin. You never know what new favorites you will discover until you've tried it. And you know Asians get dark spots first, so I try all sorts of dark spot correctors to find the best ones!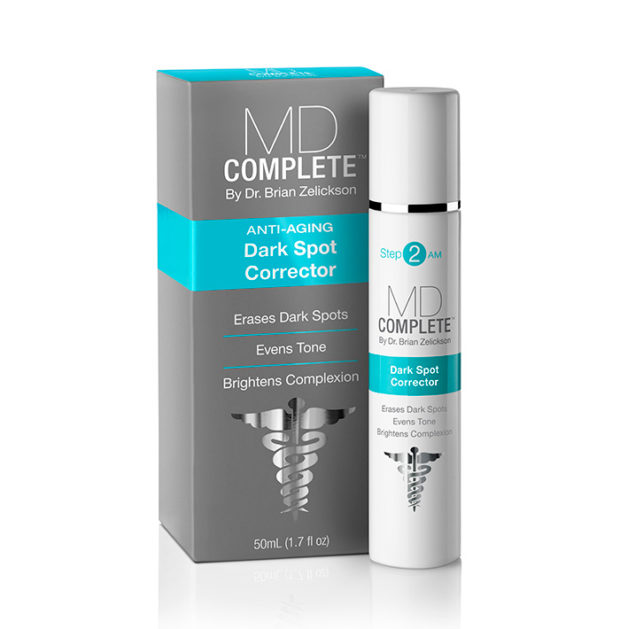 Dark Spot Remover, 1 fl oz/$39.99 / 1.7 fl oz/$49.99
Full face treatment
Helps fade dark spots & freckles
Evens skin tone for a more youthful-looking complexion
Brightens complexion for a more natural radiance
—
NEOCUTIS MICRO ESSENTIALS COLLECTION, available exclusively through physicians
The MICRO ESSENTIALS are a new category of NEOCUTIS skincare powered by MPC. Each product is formulated with MPC (Micro Protein Complex), a patent-pending, revolutionary micro-protein blend, to help provide an effective tool against skin aging.
MICRO DAY Rejuvenating Cream Broad Spectrum Sunscreen SPF 30, $166
MPC technology is combined with an anti-oxidant complex and UVA/UVB broad-spectrum sun protection. This complete daily anti-aging formula helps revitalize and protect skin from environmental stress and replenish moisture.
MICRO EYES RICHE Rejuvenating Balm, $115
This luxurious, ultra-hydrating balm is formulated to target the delicate eye area and to smooth the appearance of fine lines and wrinkles.
MICRO NIGHT Rejuvenating Cream, $130
Delivers essential nourishment while you sleep to help revitalize and rejuvenate the appearance of skin through a combination of MPC, glycerin and essential moisturizing lipids.
MICRO FIRM NECK & DE?COLLETE? Rejuvenating Complex
This targeted cream contains a concentrated blend of ingredients precisely formulated to combat visible signs of aging on the delicate skin of the neck & de?collete?.
This intensive complex is supercharged with MPC and packed with antioxidants and moisturizers, as well as exfoliating properties, to encourage cell turnover for a softer, more luminous appearance.
—
Dermarché Labs BIOREWIND Collection, available at sephora.com
Dermarche? Labs introduces BIOREWIND, a new paradigm in anti-aging therapy. The dual formulations include an AM Serum, with the world's first full-spectrum antioxidant blend designed to block the complete range of free radicals and a PM Serum, formulated with a revolutionary, non-irritating retinoid that provides maximum e ectiveness. The two serums work hand in hand to achieve a more youthful complexion by eliminating fine lines and wrinkles, dullness, uneven skin tone and loss of firmness (serums sold separately).

BIOREWIND Full-Spectrum Antioxidant Serum AM $125, available at sephora.com
Advanced anti-aging antioxidant therapy helps reveal smooth, vibrant, luminous, more youthful-looking skin.
BIOREWIND Pro-Grade Retinoid Repairing Serum PM $125, available at sephora.com
A maximum effectiveness, minimal irritation hybrid retinoid that helps clarifiy pores, even skin tone, soften the appearance of lines, and restore skin's natural glow.
Categories: beauty
Tags: beauty