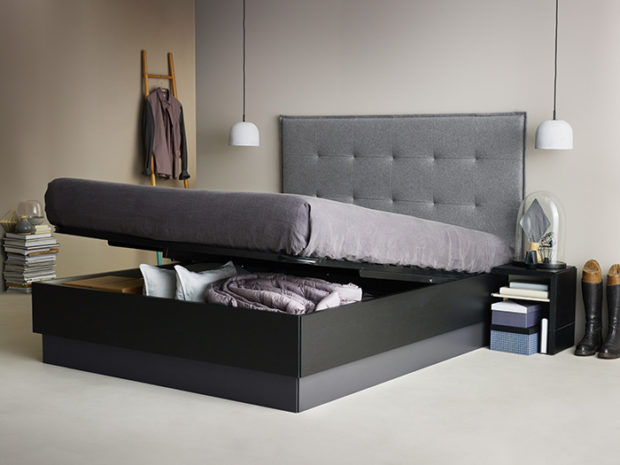 I love decorating my Manhattan apartment and am always on the lookout for cool furniture to switch up the vibe. But at times most of the furniture are either overpriced or not fitting for small apartments. I was introduced to BoConcept by a friend a couple years ago and was attracted to their modern furniture and affordability, which is perfect for city dwellers.
BoConcept is Denmark's most global retail furniture chain with more than 250 sales units in 60 countries around the world. For Spring/Summer 2016, they introduced a range of furniture and accessories perfect for urban living, check out the key items below. The new collection is available at BoConcept locations and also on bonconcept.com. Be sure to take advantage of the tax free Memorial Day weekend sale from Friday, May 27 through Monday, May 30, 2016 at participating BoConcept stores (see list below).
The LUGANO storage bed gets re-introduced, which is the perfect item for small NYC apt living.
---
The COPENHAGEN shelving system, which has endless possibilities and combinations to work in your dining, living or bedroom–really any room in your home. It comes in a variety of sizes and color combinations—it's entirely up to you how to use it.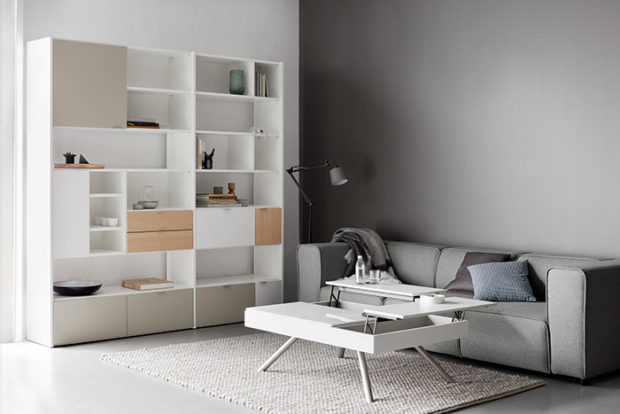 The CHIVA has been BoConcept best-selling coffee table and this season it gets upgraded with beveled edges to add elegance and exclusivity to the look. The beveled edges also work as built-in handles, making it easier to open the storage solution.
---
The NAPOLI sofa also gets updated in a beautiful Forest Green Napoli fabric with structure and shine that immediately catches the eye. It is a fantastic deep green which is 100% on trend and will take the Napoli to new heights.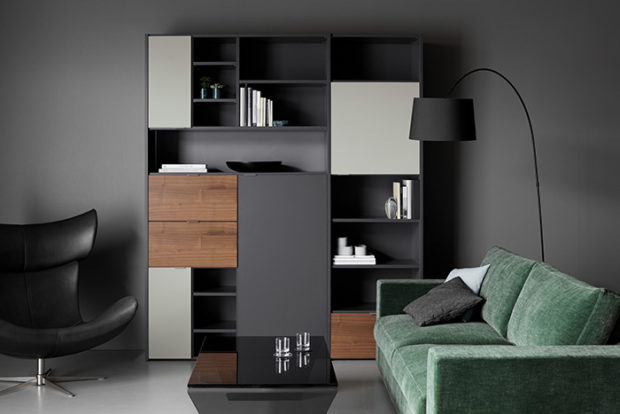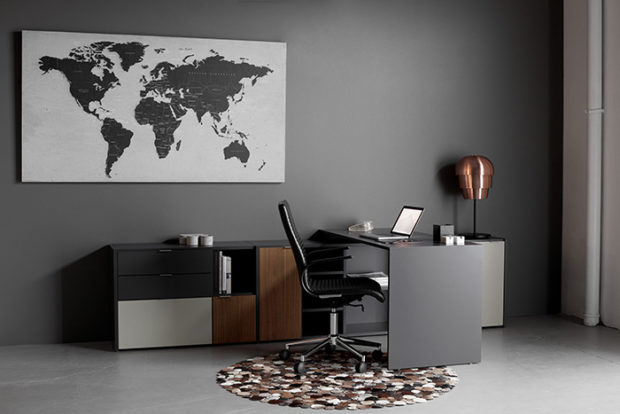 ---
The TORINO table, is the most beautiful dining table with extensions that make it suitable for small living with elegant design details and affordable luxury. The footprint of the Torino legs is a droplet shape that transforms into a leg. This creates a clearly defined yet organic design with outstanding stability. The contour of the legs bears reference to the wings of a wind mill, shaped to create dynamic force. The 12-mm tabletop underlines the sharpness of the table and with its simplicity and clear lines Torino will work as an elegant frame for most chairs. Available in two sizes.
Your TORINO table will look even more complete with the new ADELAIDE chairs, which is one of BoConcept most popular chairs but in new monochromatic black and white colors with a swivel base.
Shop TAX FREE this Memorial Day Weekend at participating BoConcept stores. Offer is valid Friday, May 27 through Monday May 30, 2016.
Chelsea- 144 W 18th street
UES- 220 57th street
Dumbo- 79 Front street
Outlet- 138-20 38th Avenue
Photos courtesy of BoConcept
Categories: home decor
Tags: boconcept