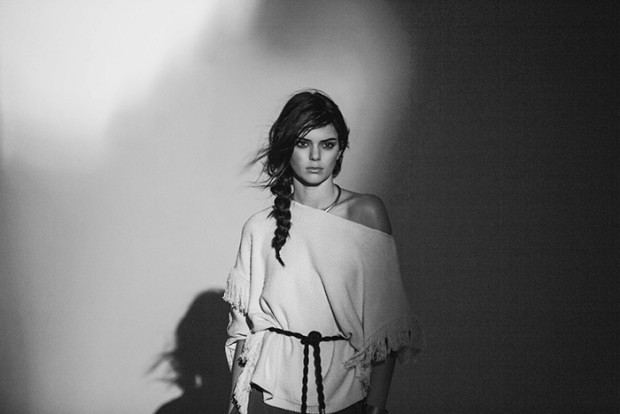 Mango is slated to launch a new campaign entitled, Tribal Spirit, for Spring/Summer 2016 featuring Kendall Jenner. Each month a new campaign will be launched featuring the trend of the moment together with the face that best defines it. For February, Kendall will be modeling an ethnic-inspired collection of uncontained beauty and cultural fusion, typical of the wildest Savannah.
"I am delighted to have been chosen to present the Tribal Spirit part of the collection. I love wearing the designs, fabrics and shapes – they really speak of the allure of nature which I know this collection was inspired by. The shots we created on set reflect the natural undertones of the collection while showing really beautiful, striking pieces! It was a great shoot and working with the entire Mango team was an amazing experience!"
The campaign, produced in early December, was shot in some famous photographic studios in London. The shoot also counted on Lucia Pieroni and Paul Hanlon for make-up and hair, respectively.
The campaign will be launched on February 1st.
Photo courtesy of Mango
Categories: celebrities fashion mango
Tags: kendall jennermango