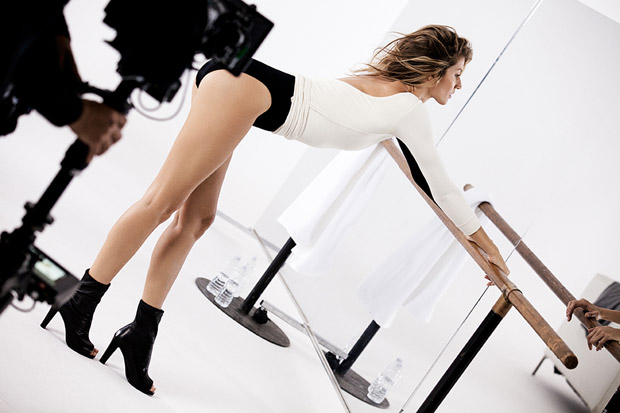 Stuart Weitzman launched his first-ever television commercial starring Gisele Bündchen during this year's MTV Video Music Awards. The black-and-white commercial was choreographed by Marty Kudelka and directed by renowned fashion photographer Mario Testino, telling the story of the brand's connection to dance and music.
The commercial is a 30-second cut of the brand's social music video "Make That Move," featuring Gisele in the stretch plonge leather KOKO bootie doing the electric slide with an all-male troupe of dancers. Known for effortlessly combining fashion and function, Weitzman's iconic shoes have gained a remarkable following by some of the industry's biggest stars, including Beyoncé and Taylor Swift. This commercial is to pay tribute to both that the unique craftsmanship and the music industry.
Other products featured in the commercial are the dynamic duo of boots: the over-the-knee LOWLAND in nero plonge leather and the lace-up stretch DOWNTOWN sneaker boot. Check out the new commercial below or watch the full music video online exclusively at stuartweitzman.com.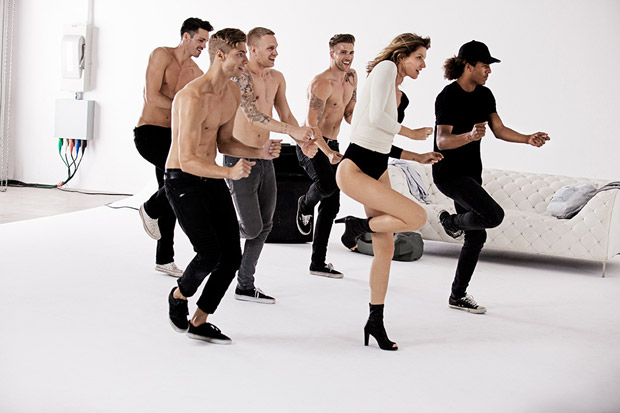 Photos courtesy of Stuart Weitzman
$59.89 BUY IT NOW 0hr 2mins

$44.95 BUY IT NOW 0hr 23mins

$59.95 BUY IT NOW 0hr 25mins

$22.0 BUY IT NOW 0hr 25mins

$55.0 0 bids 0hr 35mins

$40.0 0 bids 0hr 46mins

$94.99 BUY IT NOW 0hr 57mins

$39.99 BUY IT NOW 1hr 4mins
disclaimer
Categories: celebrities fashion shoes