MAC Cosmetics announced a new collection inspired by Latin icon, Selena Quintanilla, which is slated to debut in the latter part of 2016.
Quote from MAC Senior Vice President/Group Creative Director James Gager: "Selena's talent and beauty, inside and out have, have left a colourful, meaningful impact in the world, that has continued to grow over the last two decades. We have heard the passion and enthusiasm from her fans and wholeheartedly agree that her legacy embodies M·A·C's philosophy. We are so excited to announce a Selena inspired M·A·C collection debuting in the latter part of 2016."
Gone but not forgotten. Can't wait to see the collection and campaign for this collaboration. Stay tuned!
Quote from Suzette Quintanilla (Selena's sister): "I am so excited that M·A·C Cosmetics will be releasing a collection in honor of my sister Selena. Helping to create this collection brings me back to all those late night conversations on our tour bus when she spoke of having her own makeup line one day. If Selena were here she would be beyond ecstatic to have this happening. History is being made."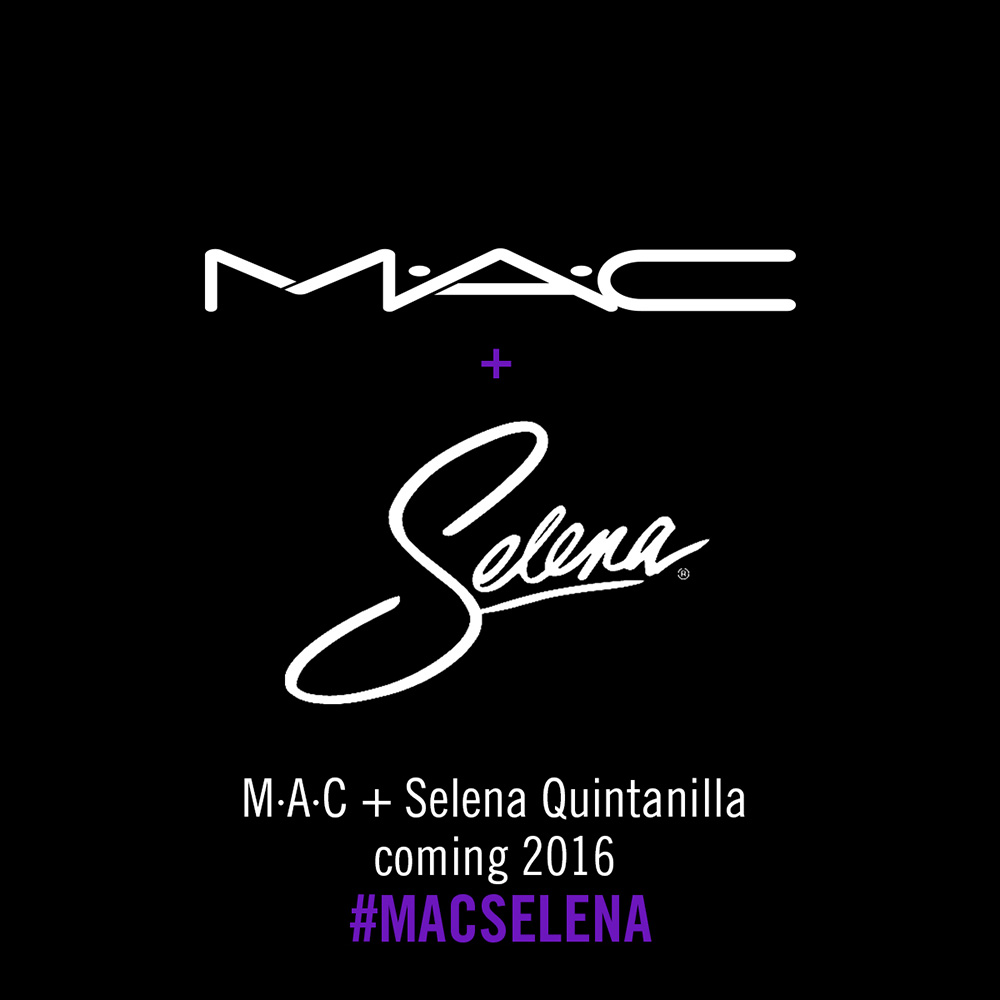 Photo courtesy of MAC Cosmetics
Categories: beauty celebrities