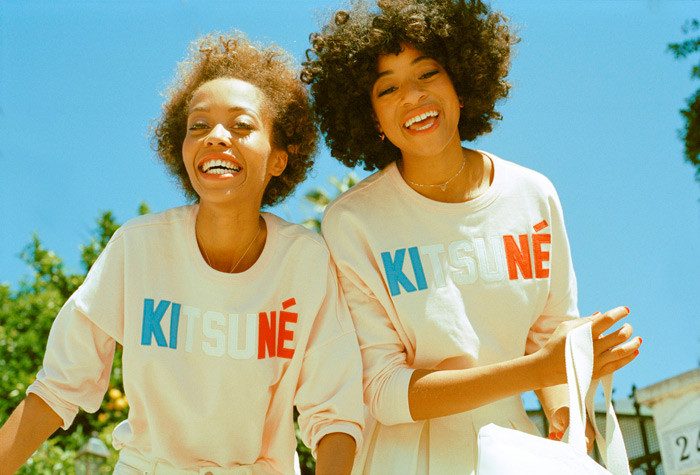 French fashion and electronic music record label, Maison Kitsuné, releases its latest capsule collaboration with American songwriter and visual artist Kilo Kish. Celebrated for her uniquely feminine rap style, Kilo Kish has been named "Artist to Watch" by Rolling Stone, MTV, Complex, The New York Times, and Time Magazine. Along with her musical success, she is often described as a "style star" in magazines including VOGUE, ELLE, Glamour and NYLON. With one foot in fashion and the other in music, Kish's collaboration with Maison Kitsuné is a natural fit for the multi-faceted brand.
"As we've worked with her these last few years through the Kitsuné music label and having her model previous Maison Kitsuné collections, we're excited to have finally collaborated with such a creative and talented artist, one who is so in line with the brand's aesthetics and style," says co-founder and creative director Gildas Loaëc.
Inspired by Maison Kitsuné's French roots and the classic American summer, Kilo designed pieces that "represented some of the more endearing American traditions." The collection was captured by French photographer Alice Moitié and features DIY inspired t-shirts and sweatshirts, sneakers, an iPhone case, scarf and tote bag on a red, white and blue hues.
The Maison Kitsuné x Kilo Kish collection is available now in Maison Kitsuné boutiques and on kitsune.fr.
More photos after the jump…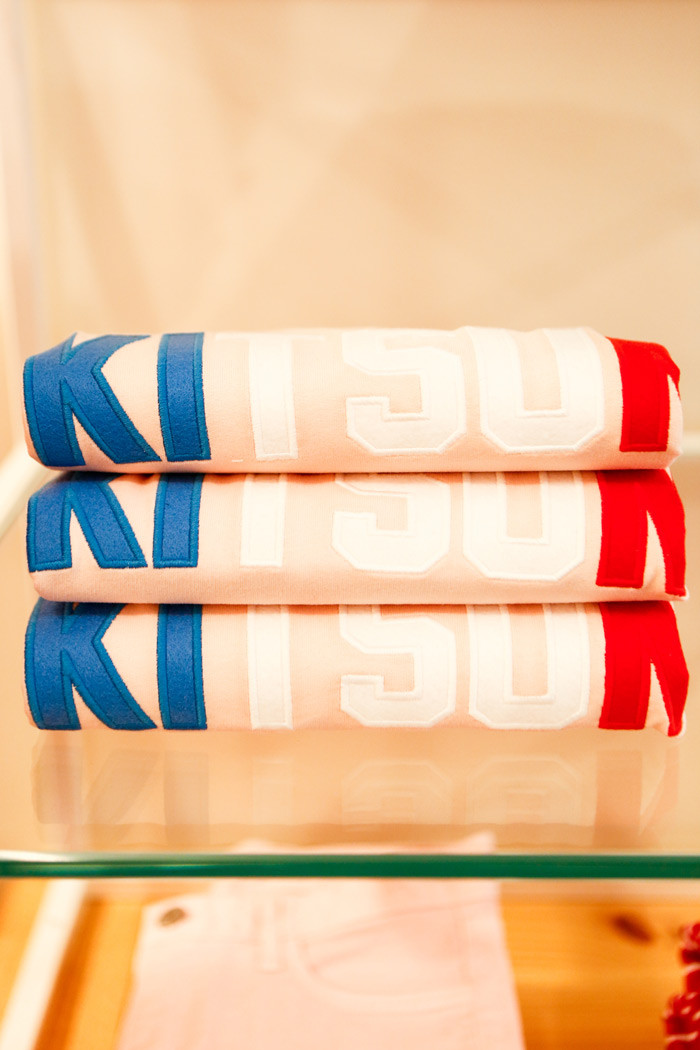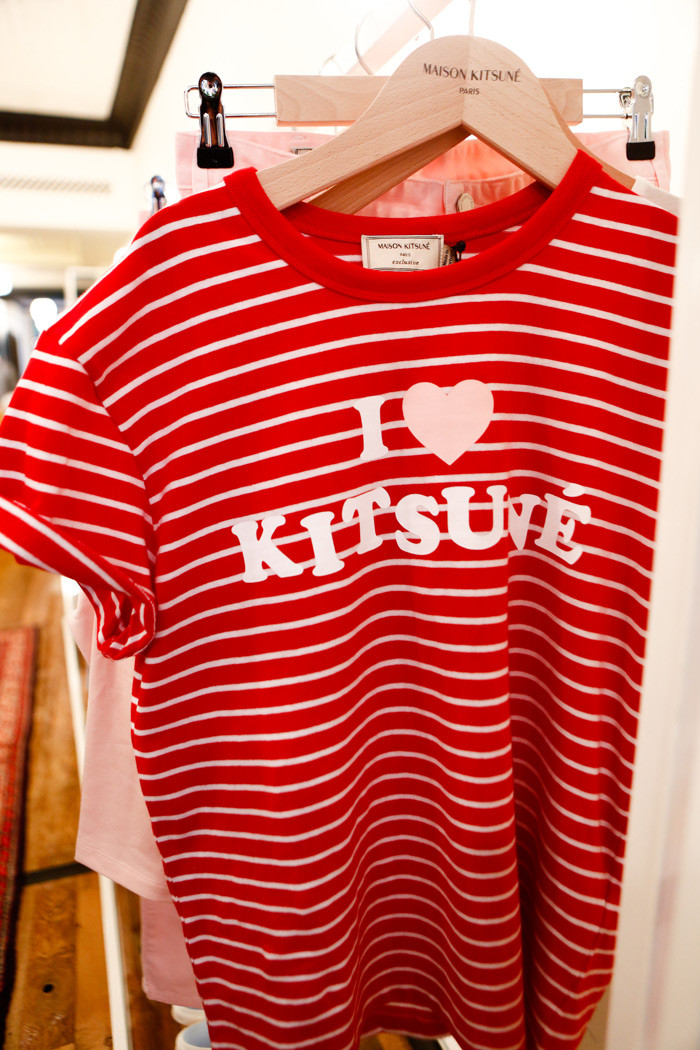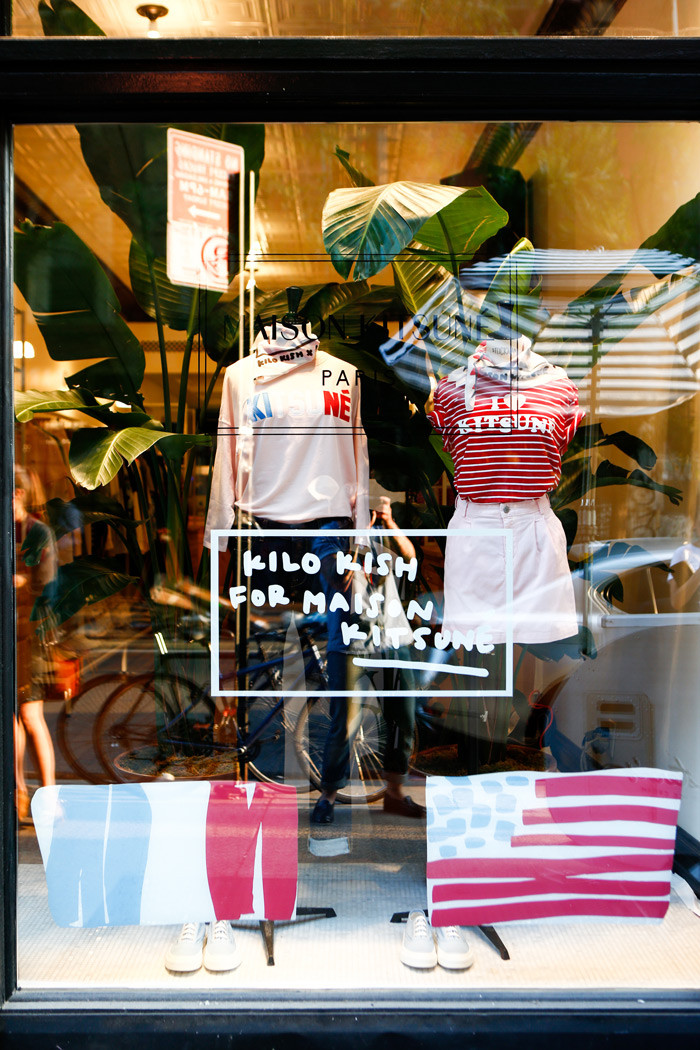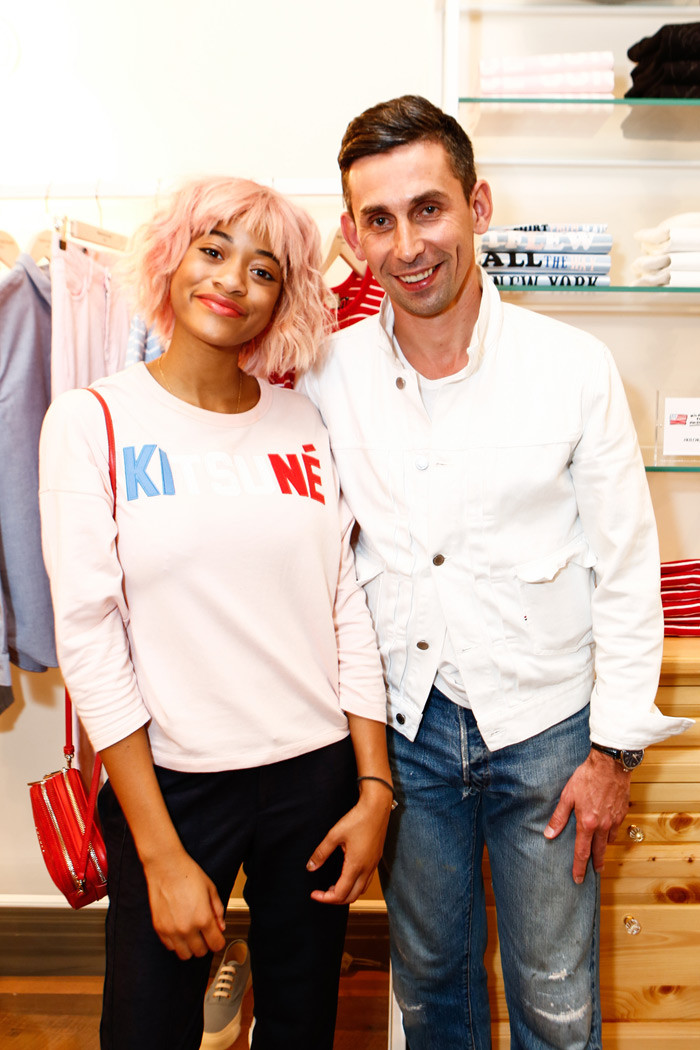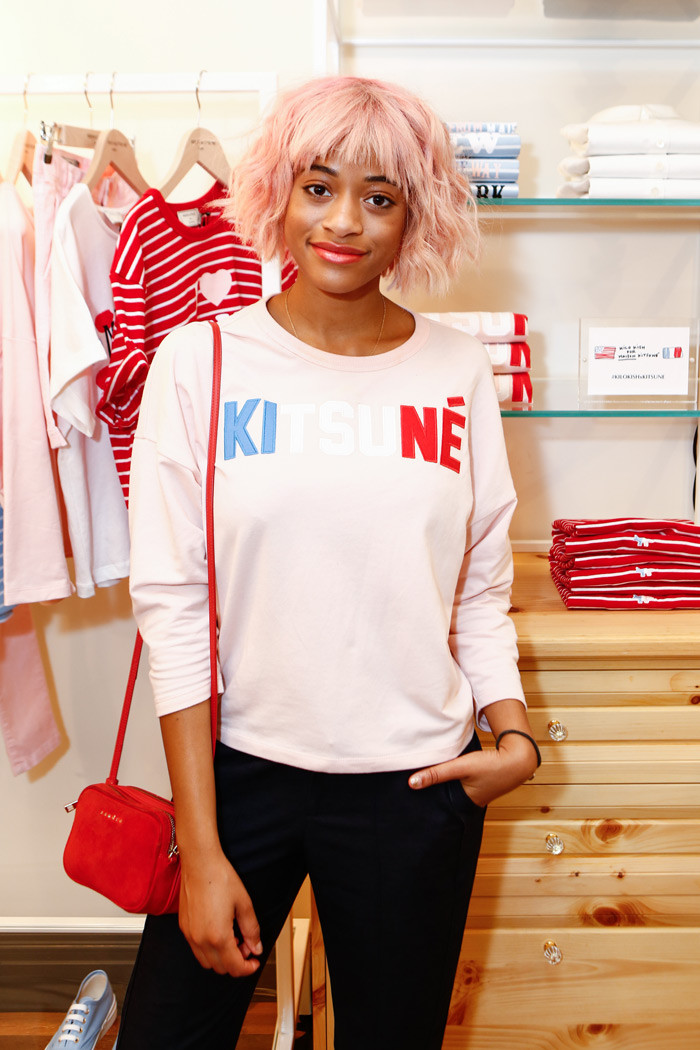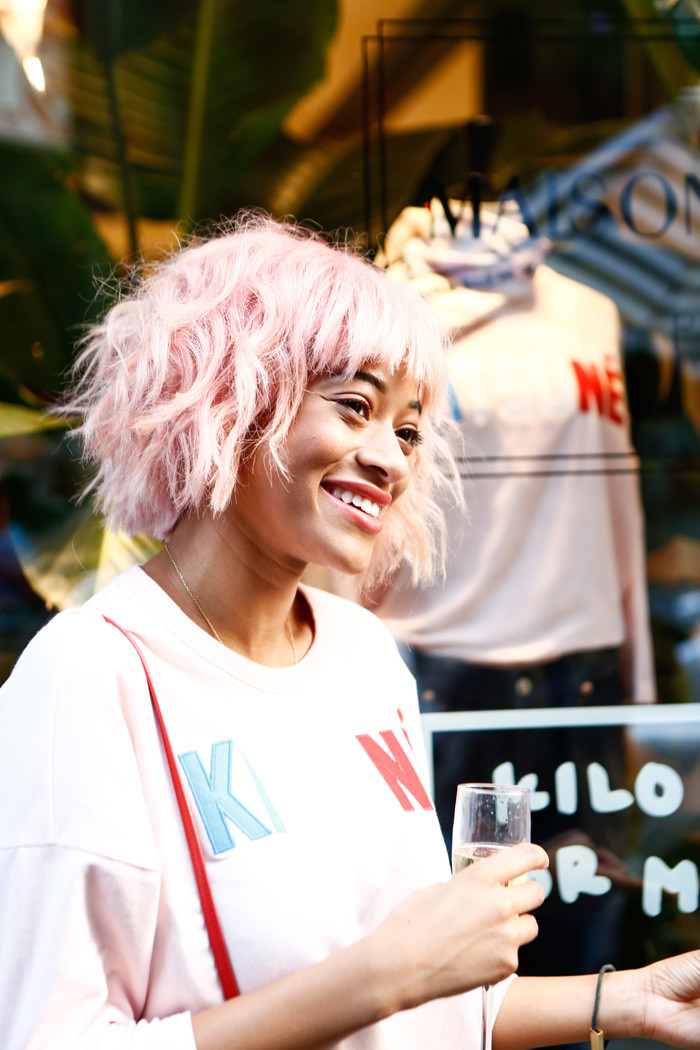 Categories: celebrities fashion
Tags: Kilo KishMaison Kitsune