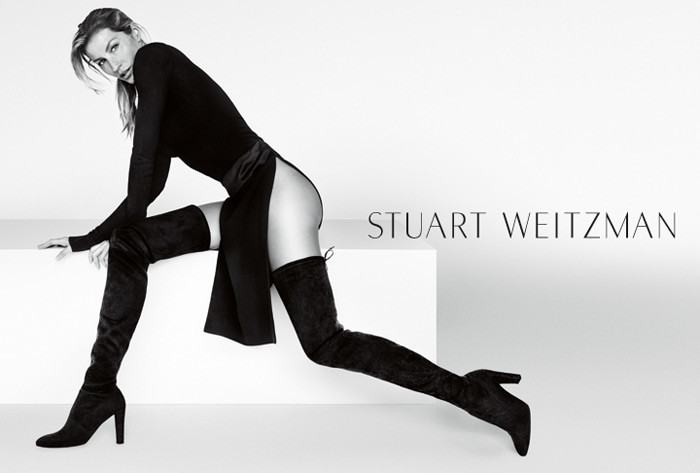 Stuart Weitzman's latest Fall 2015 campaign features supermodel Gisele Bündchen showing off the new ALLLEGS extreme thigh-high stocking boots. The campaign was shot in black-and-white by renowned fashion photographer Mario Testino to embrace a distinctively minimalist aesthetic. The campaign perfectly captures Weitzman's concept of being comfortable and confident in your own skin, while effortlessly showcasing the new season's essential silhouettes.
The ALLLEGS boot features a form-fitting silhouette, unique 20-inch length and drawstring core. The stylishly dramatic heels will be the latest addition to the brand's iconic stretch suede thigh-high boots and is available now for pre-order on stuartweitzman.com and at Stuart Weitzman retail stores nationwide.
The international advertising campaign will launch in the United States, Italy, France, England, Dubai, Germany, Spain and Asia. Outdoor advertising (billboards and kiosks) will run in Los Angeles, New York, Milan, Paris and Hong Kong. A behind-the-scenes video and additional creative content will be featured on stuartweitzman.com and in Stuart Weitzman boutiques worldwide.
More photos after the jump…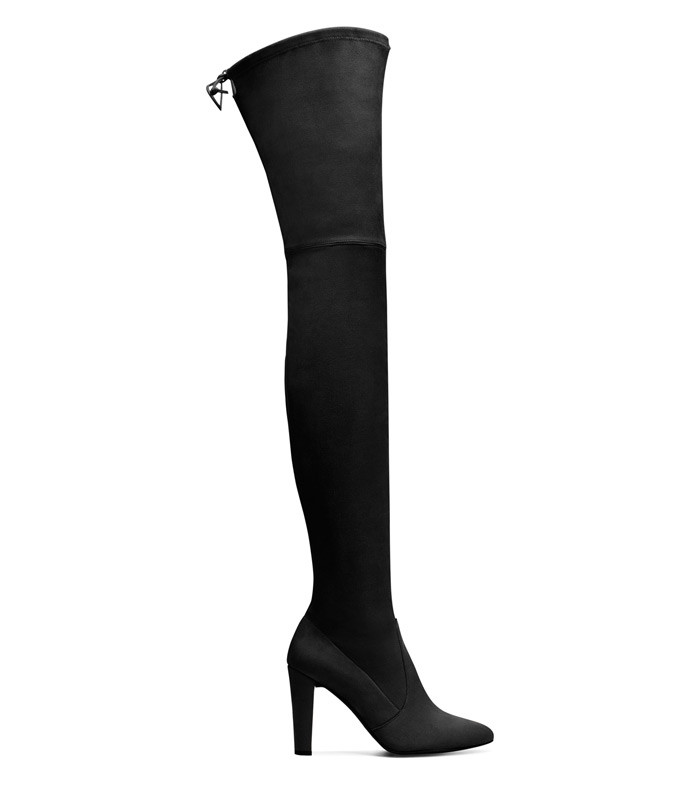 Photos courtesy of Stuart Weitzman
$69.99 BUY IT NOW 0hr 2mins

$75.0 BUY IT NOW 0hr 3mins

$39.99 BUY IT NOW 0hr 3mins

$35.0 BUY IT NOW 0hr 3mins

$425.0 BUY IT NOW 0hr 4mins

$39.99 BUY IT NOW 0hr 4mins

$159.0 BUY IT NOW 0hr 4mins

$39.95 BUY IT NOW 0hr 5mins
disclaimer
Categories: celebrities fashion shoes