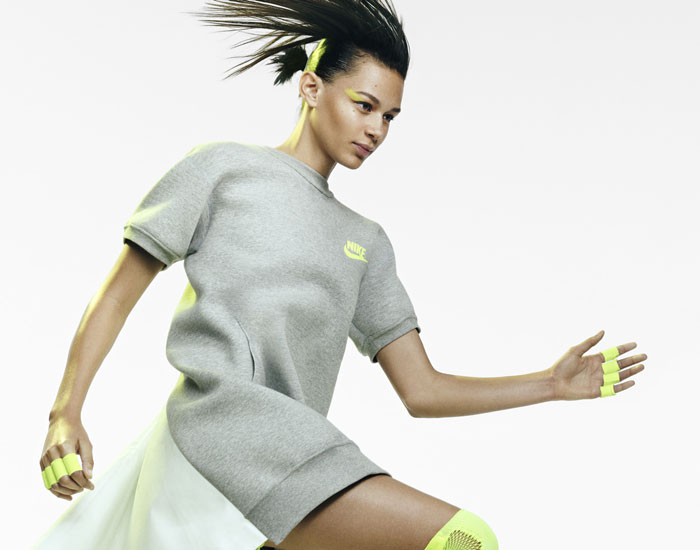 After a successful Spring 2015 launch, Nike and Chitose Abe, renowned Japanese fashion designer and founder of sacai, come together again to present the NikeLab x sacai Summer 2015 collection. The special collaboration fuses sport inspired classics with a bold expression of style for the Summer. Each piece draws inspiration from the Nike archive and is a creative blend of technical, lightweight materials. The collection also features a whimsical color palette as well as new styles for a fresh summer debut.
"I was inspired by the palette that I saw in the Nike archives and looked at expressing it in a new way," says Chitose Abe. "There is boldness to the color that feels very true to the world of sportswear, yet it is a feminine, playful palette that feels authentic to sacai."
The collection was photographed by Craig McDean, featuring model Binx Walton. Items consist of the NikeLab x sacai Dunk Lux basketball shoe, Tech Fleece Hoodie and Windrunner Skirt. The NikeLab x sacai Summer 2015 collection launches globally at nike.com/NikeLab and in select NikeLab stores on June 11th.
More photos after the jump…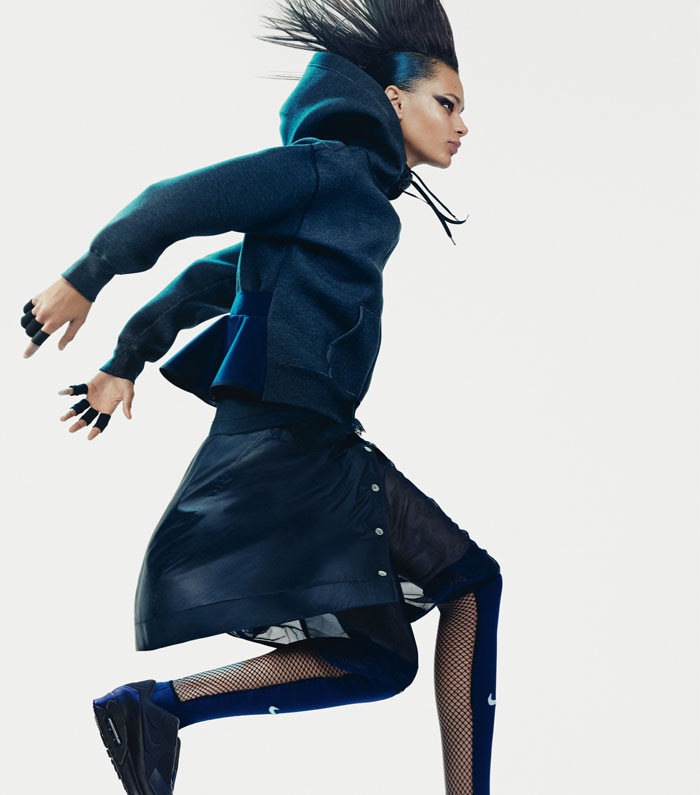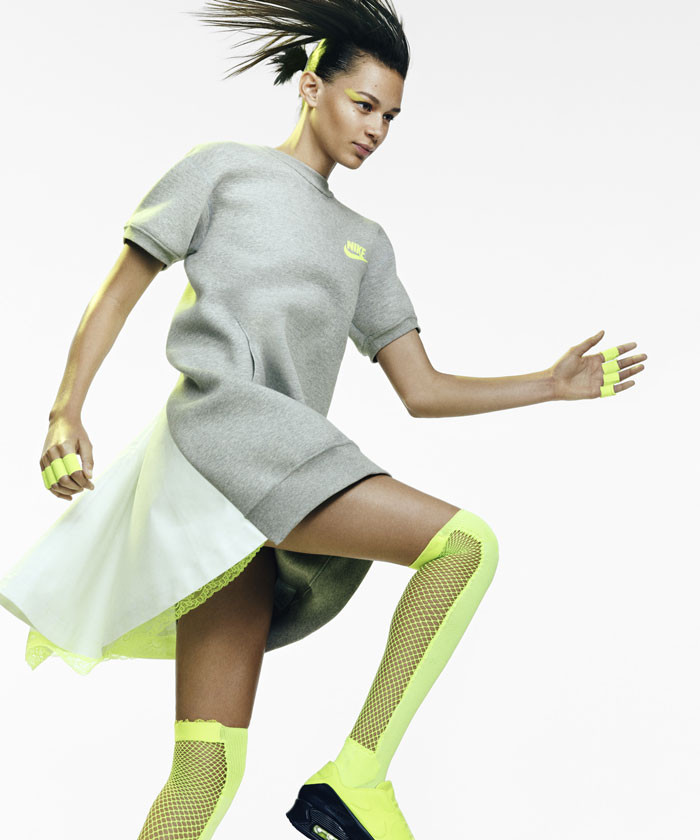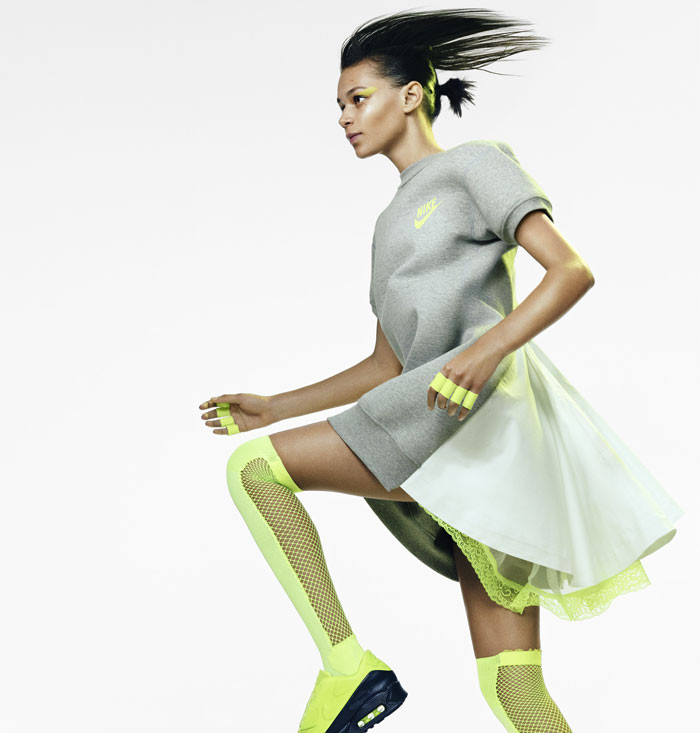 Fluid Designs For A Body In Motion
Lively and unexpected, Abe's designs come alive when the body is in motion. The lifestyle collection's dress and skirts bloom into multiple colors and fabrics when the wearer pivots and turns while the NikeLab x sacai Windrunner Jacket reveals a sensational pleated cape when the wearer is on the move. Flashes of mesh, satin and lace peek out from under fleece and nylon, while bright streaks of color appear and disappear as the garment is worn.