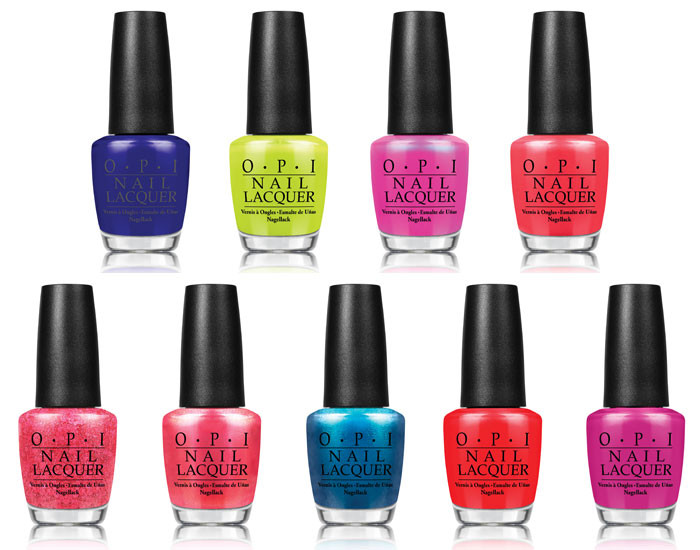 OPI introduces an electrifying palette of all new, on-trend bright nail lacquers, gels and limited-edition nail art kits in its latest Brights Collection for Spring/Summer 2015. The collection features this season's six most sought-after shades from shockingly saturated hot pinks and electric blues to intensely vibrant lemon-lime and glittery metallic shades.
Create an unforgettable shimmering look with an exclusive Brights Swarovski crystal kit, or get statement color that lasts with the full range of Brights in OPI's innovative GelColor formula. The new Brights collection makes it easy to create a stunning and intense color statement without saying a word.
The OPI Brights collection is available now at ULTA, ulta.com, and select professional salons.
More photos and info after the jump…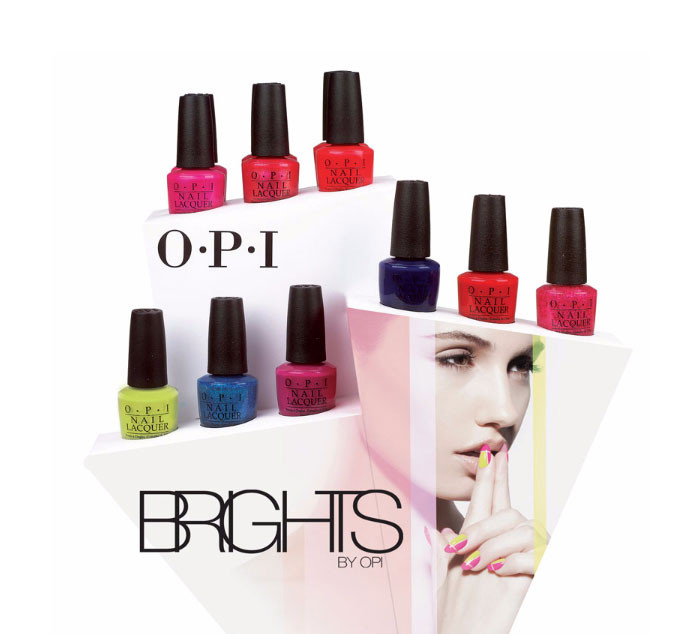 Brights by OPI Nail Lacquers ($4.75 salon, $9.50 retail)
Shades include:
Can't Hear Myself Pink! – shimmering metallic pink
On Pinks and Needles – hot pink glitter
I Sea You Wear OPI – iridescent metallic blue
I STOP for Red – scorching hot red
The Berry Thought of You – delectable purple
My Car has Navy-gation – deep navy blue
Hotter than You Pink – hot pink
Down to the Core-al – brilliant coral
Life Gave Me Lemons – citrusy lemon-lime
———–
Brights by OPI GelColor ($14.95 salon)
Shades include:
Can't Hear Myself Pink! – shimmering metallic pink
On Pinks and Needles – hot pink glitter
I Sea You Wear OPI – iridescent metallic blue
I STOP for Red – scorching hot red
The Berry Thought of You – delectable purple
My Car has Navy-gation – deep navy blue
Hotter than You Pink – hot pink
Down to the Core-al – brilliant coral
Life Gave Me Lemons – citrusy lemon-lime
———–
Brights by OPI Mini Pack ($10.95 salon, $21.95 retail)
Shades include:
Hotter than You Pink – hot pink
Down to the Core-al – brilliant coral
Life Gave Me Lemons – citrusy lemon-lime
Can't Hear Myself Pink! – shimmering metallic pink
I Sea You Wear OPI – iridescent metallic blue
My Car has Navy-gation – deep navy blue
———–
Brights by OPI Trio Pack with Swarovski Crystals ($12.50 salon, $24.95 retail)
Shades include:
Hotter than You Pink – hot pink
The Berry Thought of You – delectable purple
Samoan Sand
Photos courtesy of OPI
Categories: beauty
Tags: opi