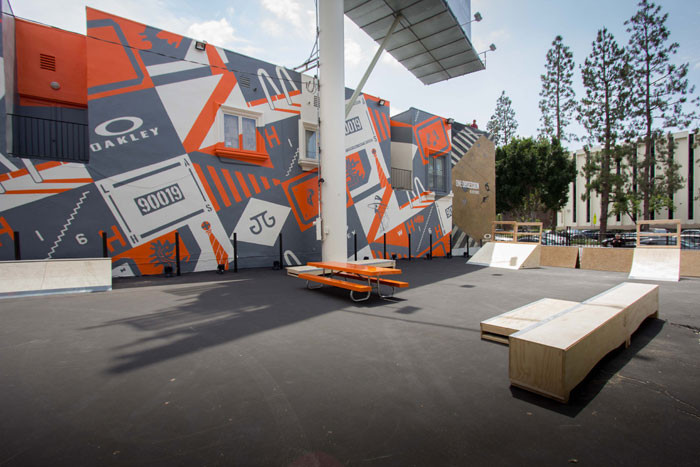 Last week we were in sunny California for the opening of Oakley's "Oakley in Residence: Los Angeles" – a creative hangout space and pop-up skate park to explore, participate in and celebrate a shared obsession for creativity in skate from now through May 10th. The Oakley in Residence: Los Angeles is free and open to the public offering weekly workshops, exhibitions, athlete meet-ups, skate sessions and film screenings.
As part of the company's global ONE OBSESSION campaign, the new venue is the first of three "Oakley in Residence" designed to invite people around the world to share their passion and inspire others through sport. Skater, Eric Koston, featured in the ONE OBSESSION campaign, inspired the concept and programming of Oakley in Residence: Los Angeles with connections to his personal place of obsession (Los Angeles), art, creativity and skate culture.
"A sport is only as strong as the community that supports it, and that community is built on a shared obsession of the sport," said Tom Cartmale, Global Director Brand Communications. "Oakley in Residence: Los Angeles is a place for like-minded people to gather and celebrate their shared passion in skateboarding – bringing the essence of Oakley's ONE OBSESSION campaign to life."
Upcoming plans for Oakley in Residence includes opening up a community workshop space around urban cycling culture in London, as well as a New York location in July to celebrate baseball culture.
More info and photos after the jump…
Skate artist collective, The Art Dump, has created a special art exhibition to bring eight legendary local skate spots, from the depths of the Pink Motel to the sets of Santa Monica, to life at the new venue. Eight artists were paired with each location to design a flag representing their skate spot. Featured Art Dumpers associated with the project include Andy Jenkins, Andy Mueller, Jeremy Carnahan, Eric Anthony, Chris Waycott, Carlos Gutierrez, Nate Hooper and Nick Zegel.
In addition, Los Angeles skate photographer, Atiba Jefferson, will curate a week-long exhibition entitled MY LOS ANGELES. The exhibition features a series of activities in homage to the heritage of photography and places of obsession within skate culture. For the past 20 years, Atiba has lived and worked in Los Angeles as one of skateboarding's most highly respected and hardest working photographers. Since capturing his first image in Los Angeles in 1995, Atiba has documented some of the most influential figures to get on a board at many of the city's most iconic spots. The exhibition, a collection of images and limited-run book will be available for viewing at Oakley in Residence: Los Angeles until May 7th.
Oakley has also partnered with local non-profit, Bridge to Skate, to offer a skate clinic with professional athletes and art workshops utilizing recycled skate decks as the canvas at the studio. Bridge to Skate uses skateboarding to transform the lives of youth by creating dynamic new paths to self-confidence, personal empowerment and responsibility for each other and their communities.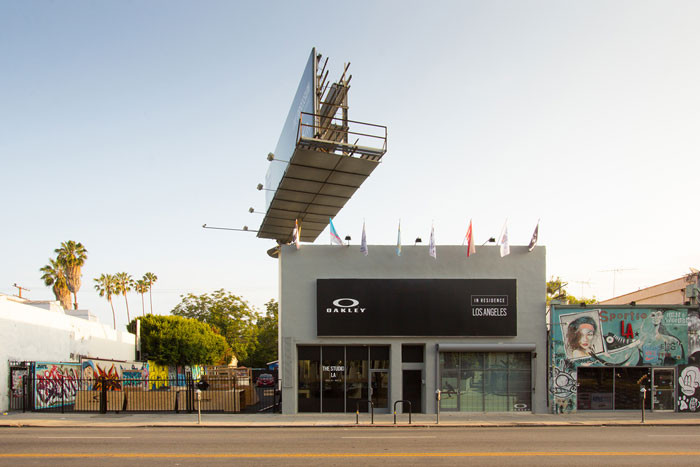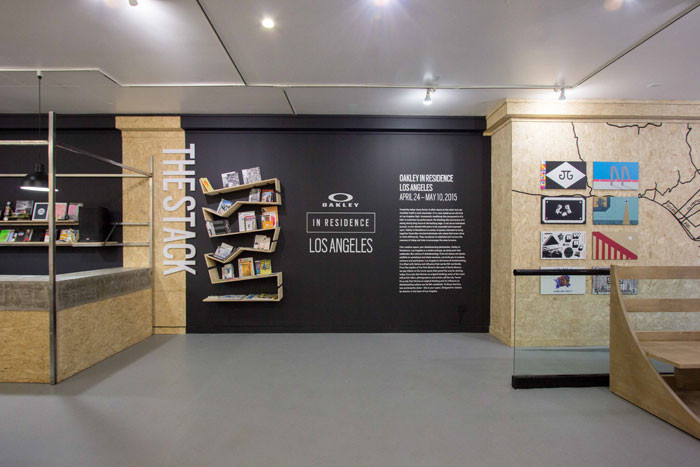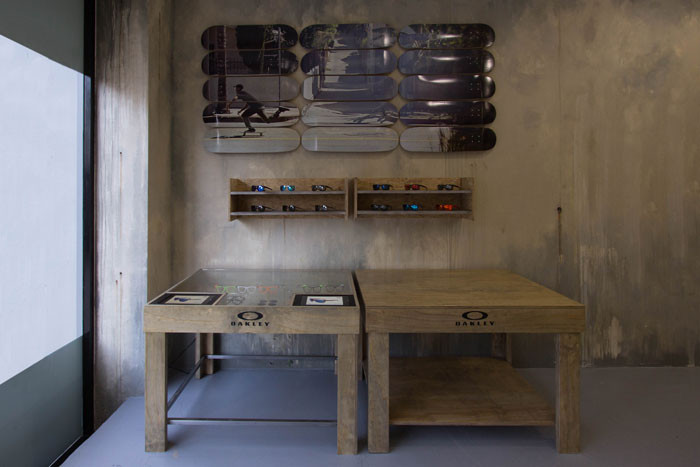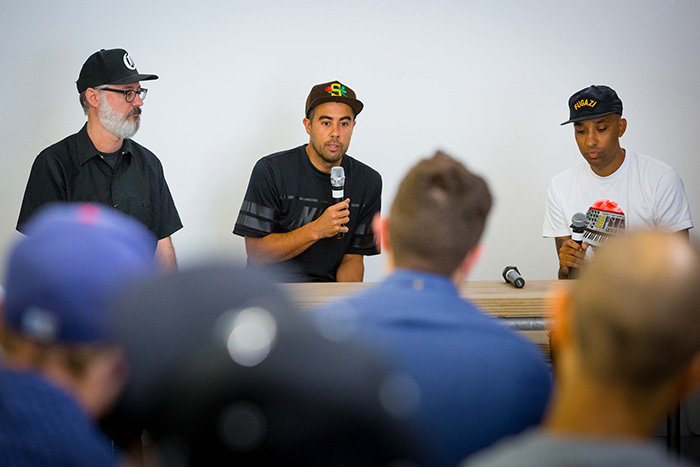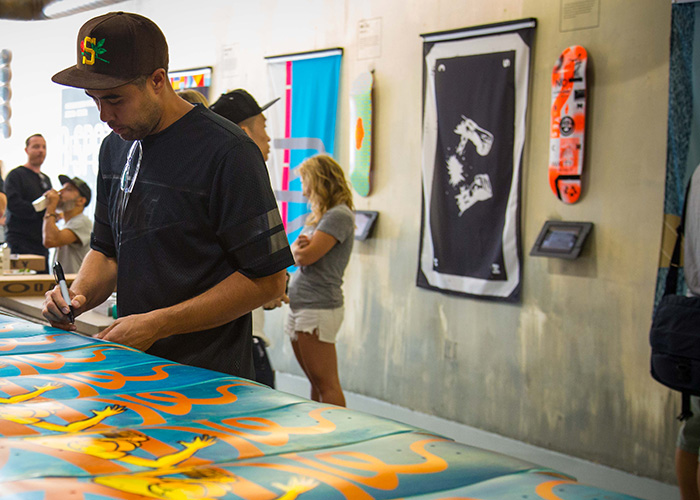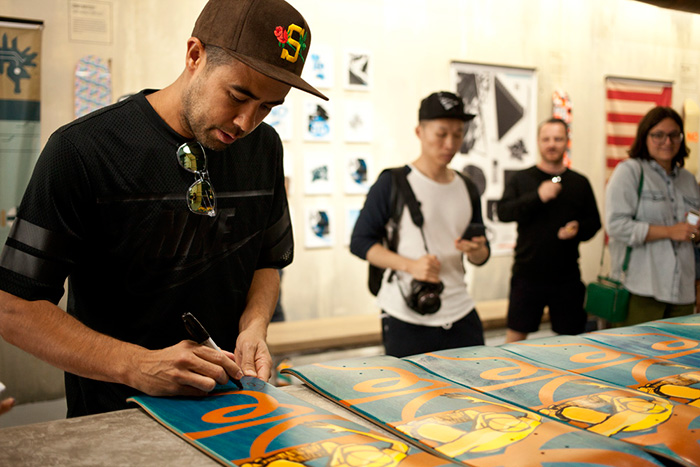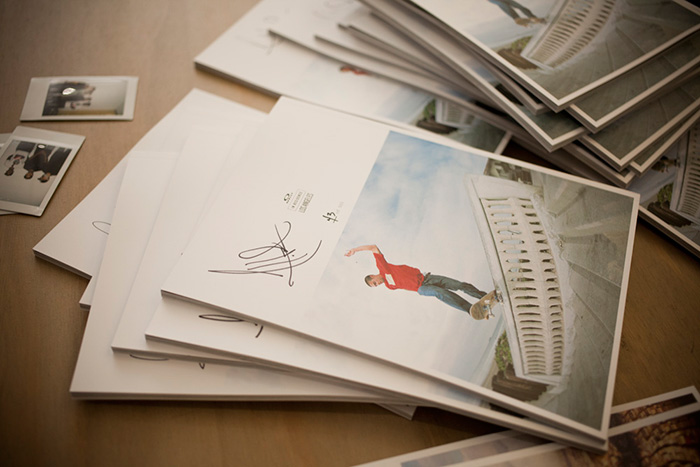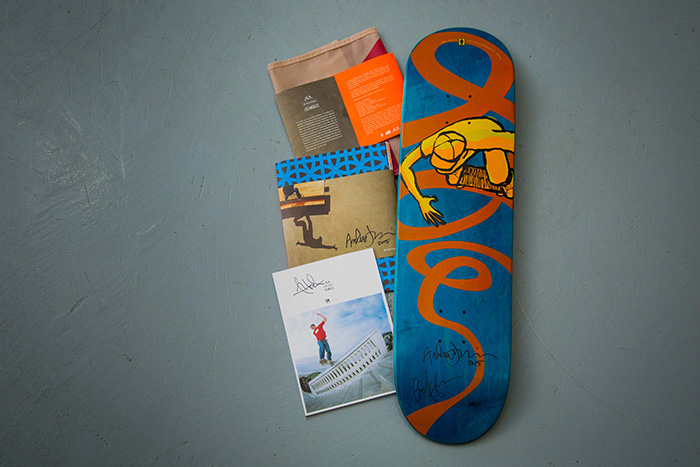 Categories: streetwear sunglasses