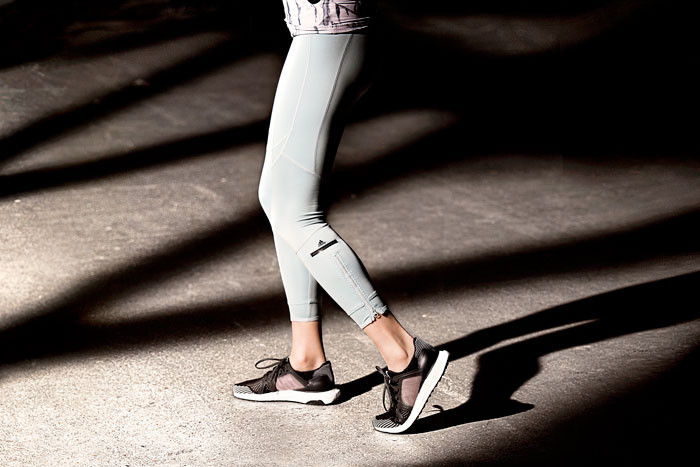 adidas introduces the Ultra Boost by Stella McCartney, the first drop from the 2015 Ultra Boost Collective. This iconic women's-only offering is the first of five unique design collaborations and combines the designer's signature style with adidas' latest and most technologically advanced running shoe to date.
Key features of the Ultra Boost by Stella McCartney are the Stretch Web outsole, adapting and stretching with your every move to ensure prime comfort while running, and the full length Boost midsole, delivering continuous unparalleled energy. Colors include Black, Smoked Pink and Eggshell for a stylish finish.
"Season after season we push ourselves to create pieces that feel and look great, using advanced technology to help athletes stay at the very top of their game. Over time women have become more and more focused on their fitness goals and are spending more time in workout clothes. This makes it even more important to provide function and style which challenges us to be continuously innovative in our approach," said Stella McCartney.
The Ultra Boost Collective is comprised from leading collaborative partners in the fashion industry including: Stella McCartney, Kris Van Assche, and Junichi Abe, the designer behind the celebrated Japanese collection kolor. Rounding out the range are two styles designed by adidas' own in-house creative directors: Dirk Schönberger, Creative Director of adidas' Sport Style Division and James Carnes, Creative Director of adidas' Sport Performance teams. Each designer's contribution will hit stores separately and epitomize what performance means to them.
The Ultra Boost by Stella McCartney is available for $295 exclusively in London for the London Marathon and then will be available globally starting May 8th in adidas stores and on adidas.com.
More photos after the jump…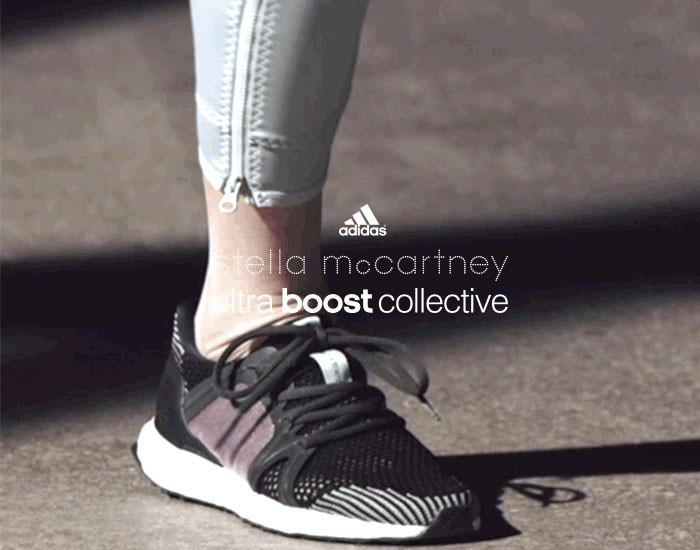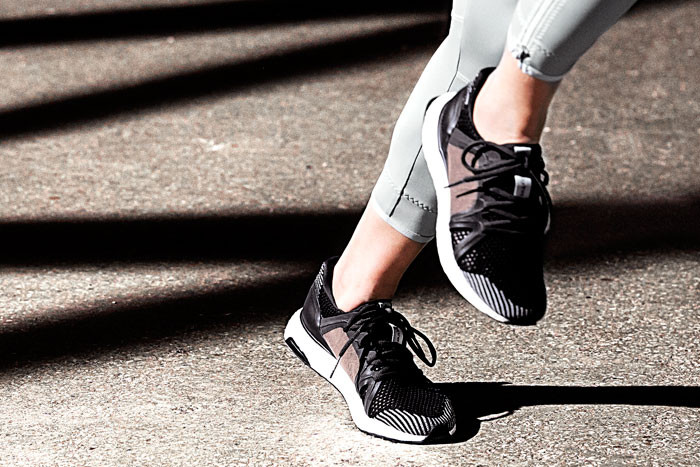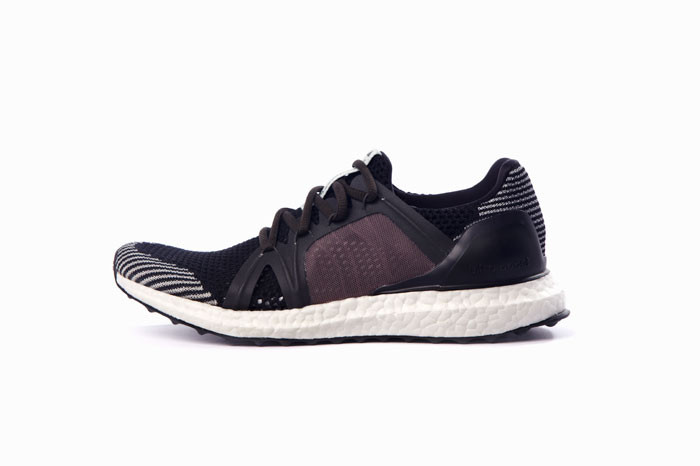 Photos courtesy of adidas
$29.0 BUY IT NOW 0hr 4mins

$29.99 BUY IT NOW 0hr 8mins

$80.0 BUY IT NOW 0hr 20mins

$49.99 BUY IT NOW 0hr 21mins

$142.5 BUY IT NOW 0hr 22mins

$13.4 BUY IT NOW 0hr 28mins

$89.99 BUY IT NOW 0hr 33mins

$89.0 BUY IT NOW 0hr 35mins
disclaimer