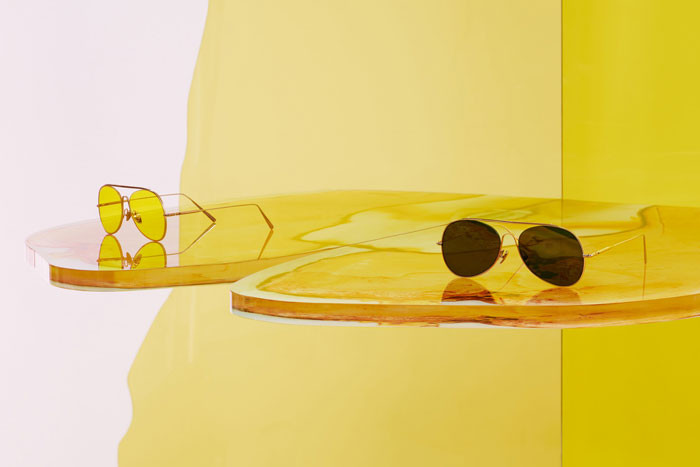 Acne Studios debuts its first complete eyewear collection this spring focused on color and shape for both frames and lenses. The collection features 7 new styles including the futuristic Mask, worn at the Acne Studios Fall/Winter 2015 show, and the thick-rimmed Library shown during the Men's Fall/Winter 2015 presentation.
"We've always made eyewear pieces, but never before a full collection. I wanted to introduce new styles, and refine our previous designs, to create Acne Studios Eyewear. For this first collection, I've drawn on my role models in music as inspiration and reference – it's up to the customer to guess who." – Jonny Johansson, Creative Director.
Shapes range from the rounded Sigmund style, to the oval shaped new style Mustang, through to the curved lines of Acne Studios' take on the aviator. Lens treatments and frame shades are crucial to the collection, such as the yellow lens treatment with a gold frame on the Spitfire, or the pink frame and transparent pink lens combination on the Mustang.
The Acne Studios Eyewear collection is available in Acne Studios stores worldwide and on acnestudios.com.
More photos after the jump…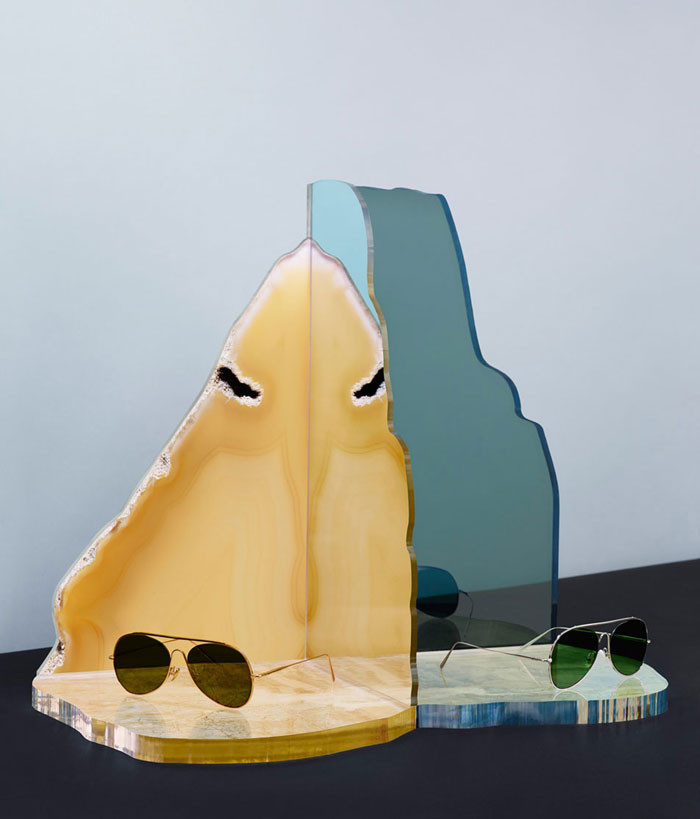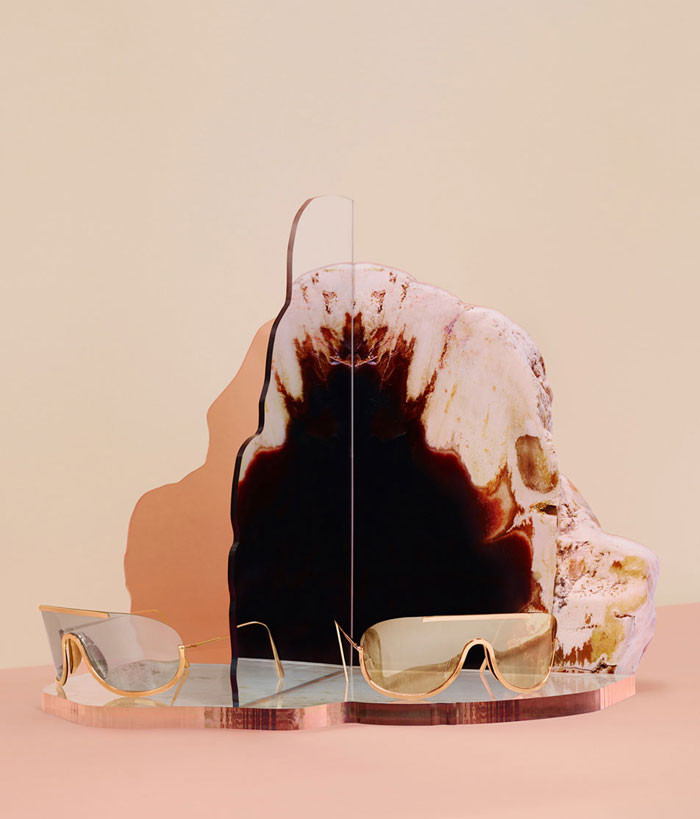 Photos courtesy of Acne Studios
Categories: fashion sunglasses
Tags: acne studios