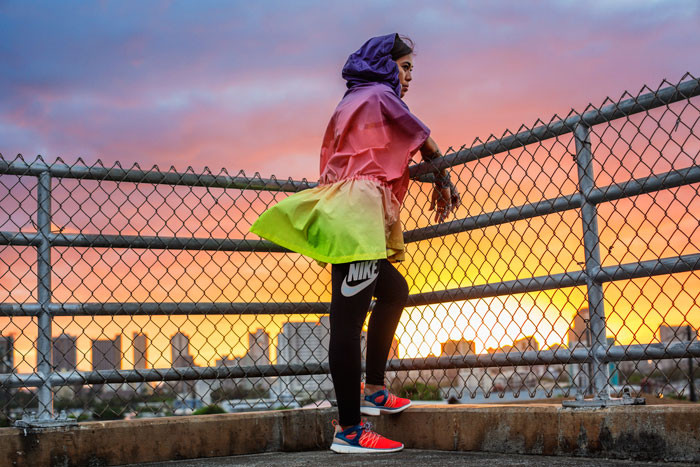 Nike Sportswear launches the Nike Track & Field collection for Summer 2015 to recognize athletes who embody the brand's spirit and carry an unrelenting desire to lead, not just in a race, but also in style. Two athletes in particular, Agatha Jeruto Kimaswai and our friend Valerie Julian, star in the latest campaign. While both athletes run for different reasons, they each lead from the front.
The latest collection delivers modern silhouettes that blend transparency and mesh for breezy summertime expressions in styles for both men and women. The bright sunset colors are inspired by the notion that the sun never sets on a run crew member's day. A signature thread throughout the collection is the hazard stripe found on the interior lining of the apparel. The hazard stripe pays homage to the urban runner's environment, as well as to the iconic Air Max 1 shoebox.
Women's offerings include the Nike T/F Sunset Windrunner Poncho, which offers lightweight weather protection and a dropped-back hem for added coverage, the Nike T/F Mesh Cropped Tank, delivering ventilated comfort for the warm summer days, and the Nike T/F Mesh-Mixed Cuffed Pants, which feature mesh side panels for breathability and cotton-spandex fabric for stretch and a soft feel.
For men, the Nike T/F Crew delivers a modern look with an asymmetrical zipper running down the left side of the garment. Pair the comfortable Crew with the Nike T/F Gradient Tee and versatile slim cut Nike T/F Cuffed Slim Pants for a clean and effortless look.
Footwear offerings also include the Nike Free Viritous, Nike Free Socfly and Nike Air Rift. Shop the Nike Track & Field collection now in select Nike retailers and on nike.com/sportswear.
More photos after the jump…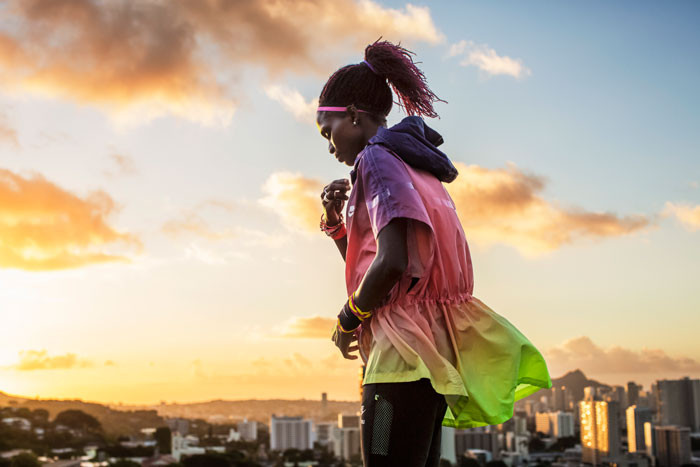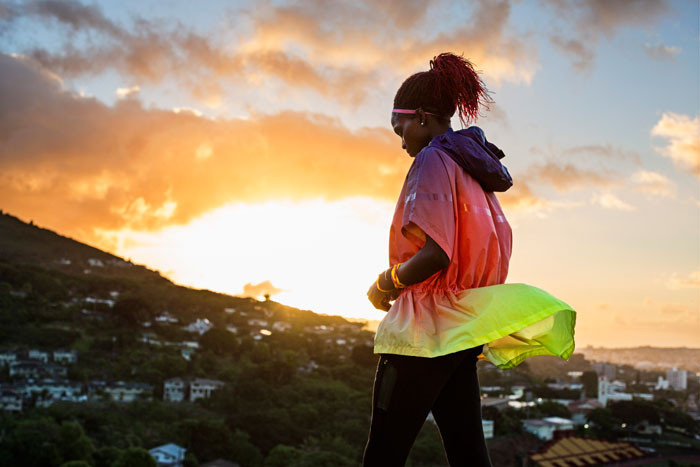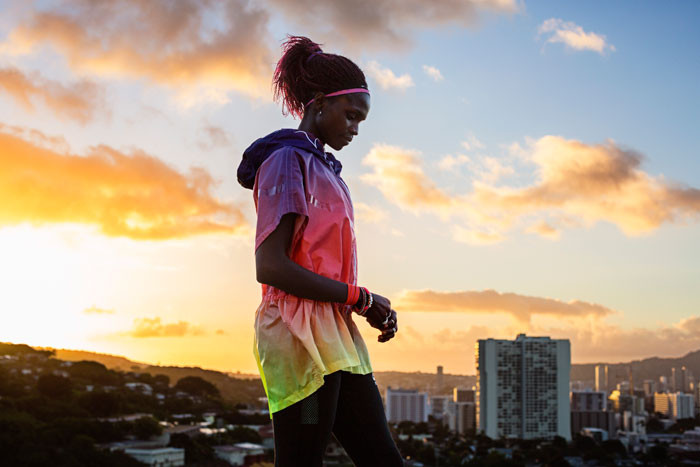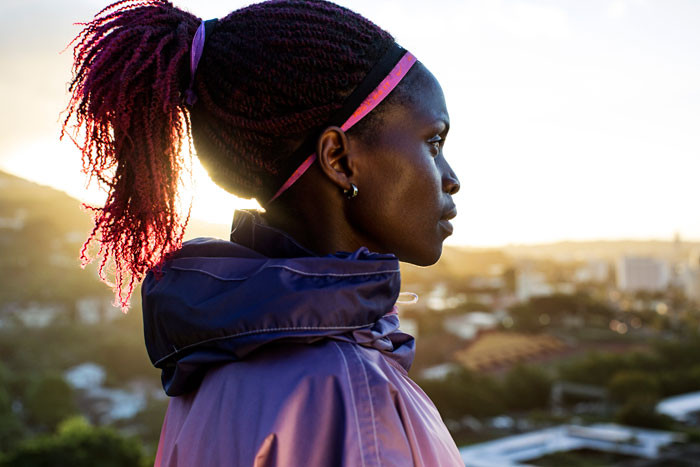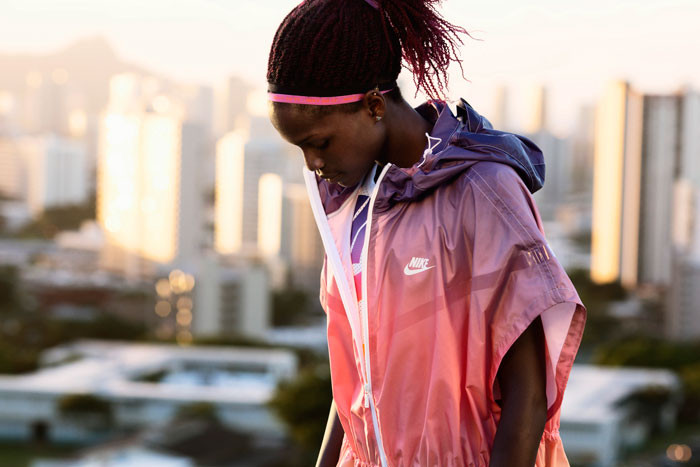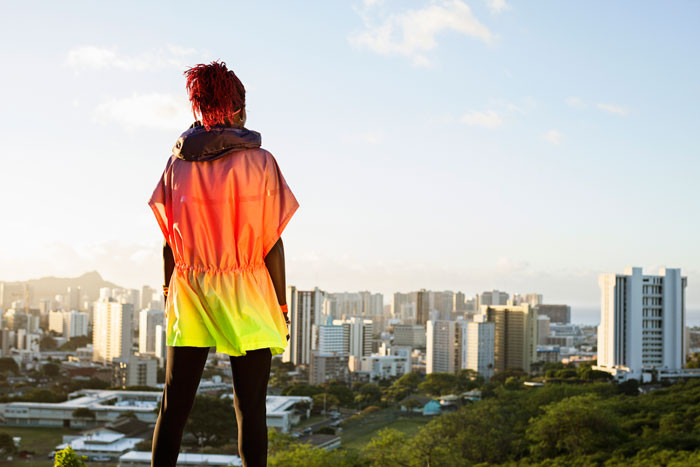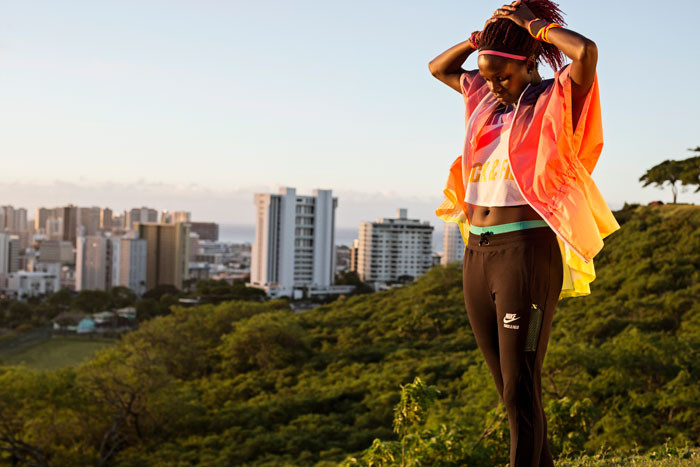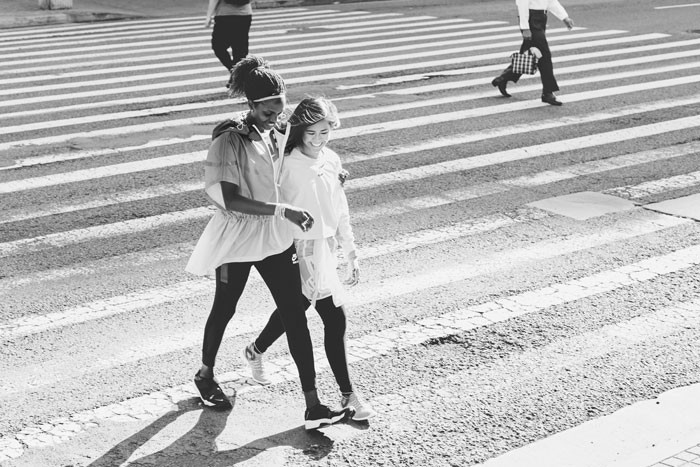 Categories: fashion kicks streetwear
Tags: nikeNike Sportswear