MAC Cosmetics introduces five brand new beauty collections just in time for spring. The new lineup includes Eyes on MAC, MAC x Bao Bao Wan, Haute & Naughty, Julia Petit and Trend Forecast Fall 15 collections. The Eyes on MAC and Haute & Naughty collections will be added in the permanent line, while the MAC x Bao Bao Wan, Trend Forecast Fall 15 and Julia Petit collections will be sold for a limited time.
Shop the Eyes on MAC and Haute & Naughty collections now in-stores and on maccosmetics.com. The MAC x Bao Bao Wan collection is available now online and will be available in-stores until April 2nd. MAC's Trend Forecast Fall 15 collection is also available online and can be found at MAC Pro on March 10th. The Julia Petit collection will is available now through April 15th.
More info and photos after the jump…
Eyes on MAC
Mix-and-max your favorite colors with the new Eyes on MAC collection. Now it's easier than ever to design your own unique eyes using the Eyes Times Nine and Eyes Times Fifteen palettes. Each palette features color-coordinated hues that offer countless combinations and provides an array of textures for both day and night. The palettes are also packaged in a convenient compact for easy portability.
——
MAC x Bao Bao Wan
MAC and one of China's most renowned style stars, Bao Bao Wan, have come together for special collaboration inspired by Bao Bao's womanly and brazen aesthetic. The collaboration illustrates Bao Bao's appreciation for rich jewel tones and was shot by fellow Chinese luminary Chen Man. Nodding to tradition while trailblazing a path for new trends, MAC and Bao Bao Wan make every face a part of the new.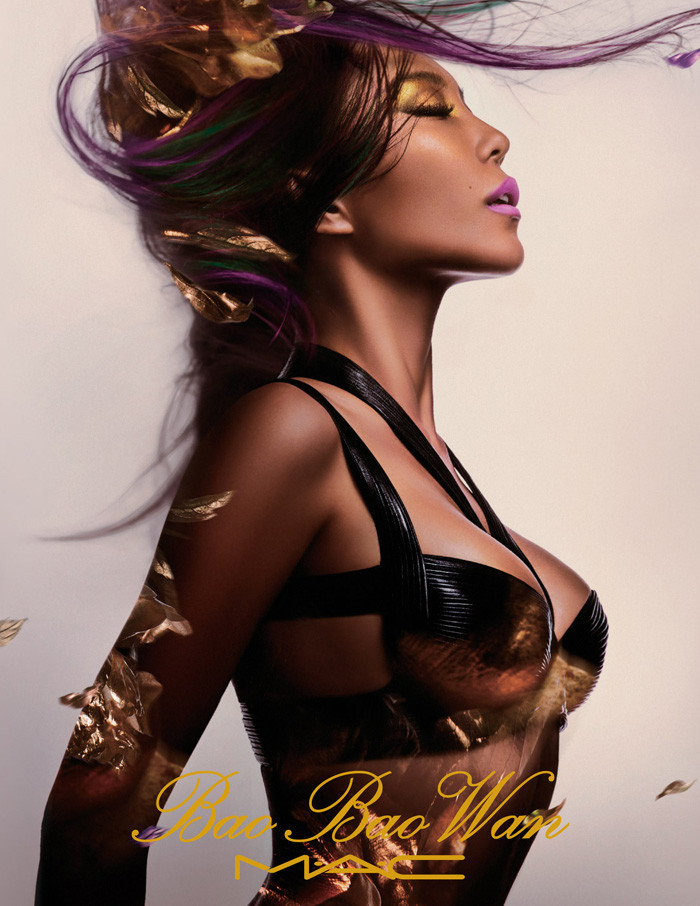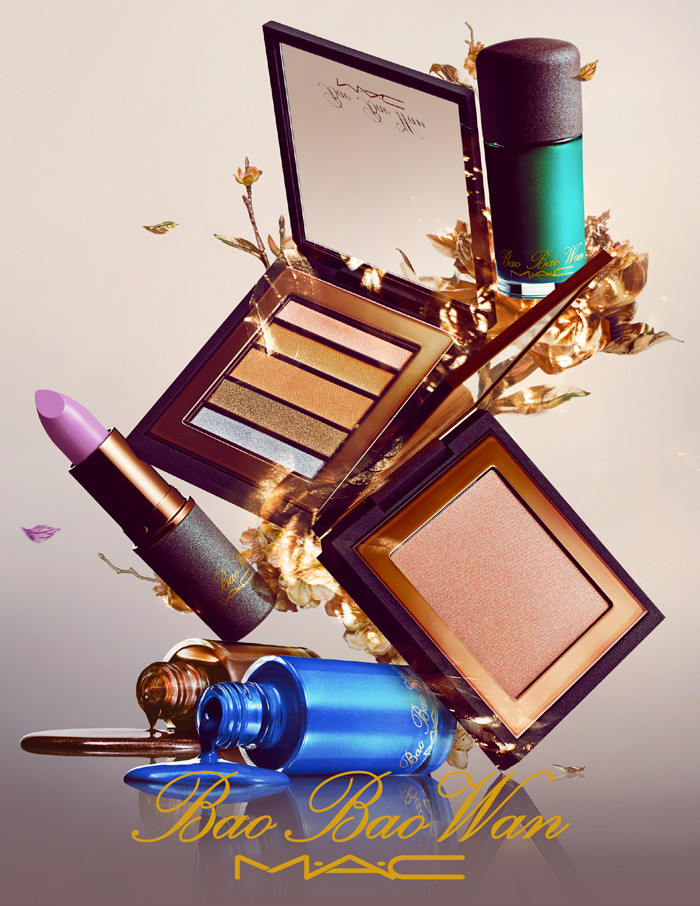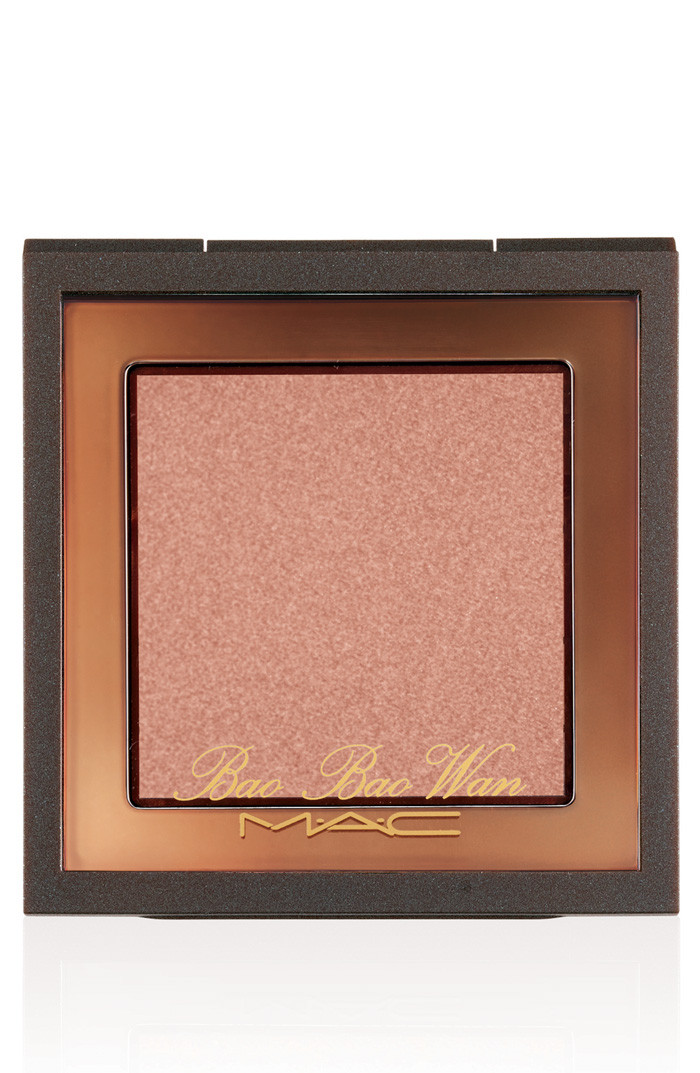 BEAUTY POWDER SRP $28.00 US/ $33.00 CAD
Summer Opal light bronze with golden shimmer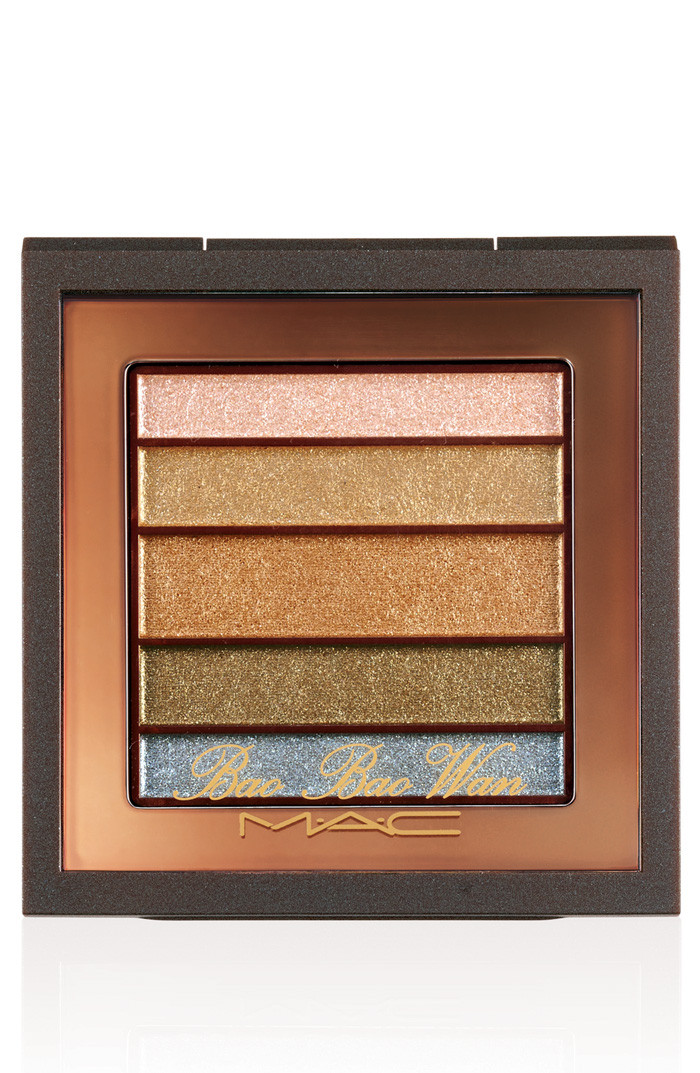 VELUXE PEARLFUSION SHADOW SRP $44.00 US/ $52.50 CAD
Bao Bao's Jewels gold shimmer, dark brown with silver pearl, pale pink shimmer, steel grey shimmer, dark rose bronze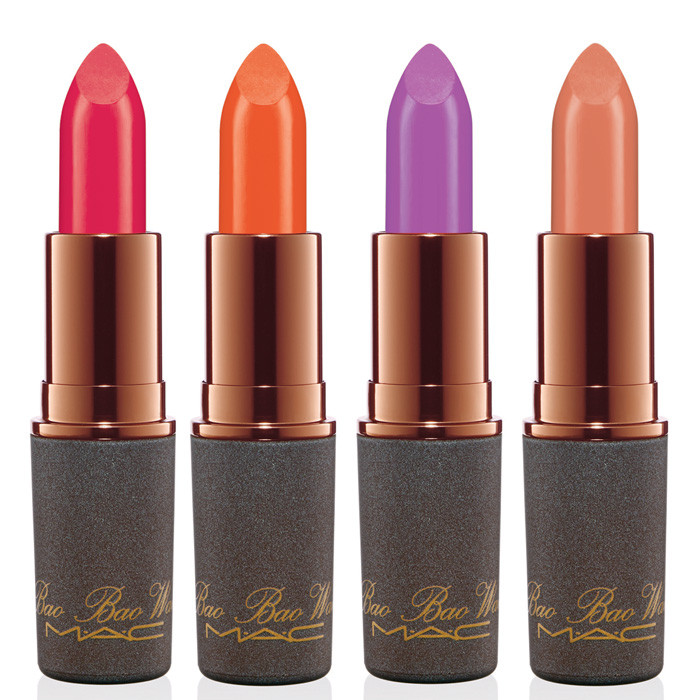 LIPSTICK SRP $17.50 US/ $21.00 CAD
Burmese Kiss bright coral pink (matte)
Forbidden Sunrise creamy orange (matte)
Lavender Jade dirty mauve with gold pearl (matte)
Romantic Breakdown sheer nude (lustre)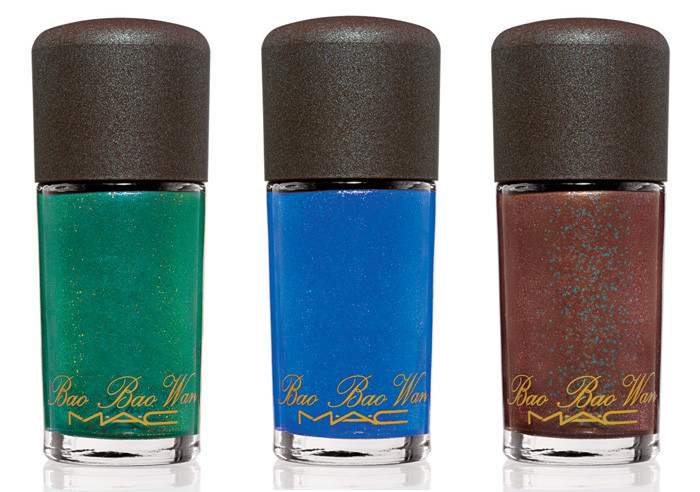 NAIL LACQUER SRP $13.50 US/ $16.00 CAD
Imperial Green spring green with multidimensional pearl
Kashmir Blue royal blue with gold pearl
Sunset Tourmaline plum with multidimensional pearl
Categories: beauty
Tags: macmac cosmetics