Happy Lunar New Year! Wishing everyone health, wealth and happiness! In celebration of Lunar New Year, Belgian chocolatier GODIVA launched the Year of the Goat collection in North America offering its Asian-American consumers a special product to celebrate one of the most important holidays for many Asian communities. The 15 and 20-piece Year of the Goat collection is enclosed in a red and gold luxury gift box featuring a beautiful goat pattern.
The chocolates that are sold as a part of the Lunar New Year gift boxes features unique Asian ingredients made especially for our palette. The flavors include:
Chrysanthemum and Ginger – a creamy white chocolate ganache flavored with sweet chrysanthemum and ginger
Gui Flower and Ginseng – smooth milk chocolate ganache flavored with fragrant gui flower and invigorating ginseng
Jasmine and Angelica Root – rich 72% dark chocolate ganache flavored with delicate jasmine and aromatic angelica root
The GODIVA Year of the Goat collection is available as a 15-piece gift box for $38 and a 20-piece luxury gift box for $50 at select GODIVA boutiques in the U.S. and Canada. They will be in stores and online for a limited time until March 8, or while supplies last. Perfect for gifting friends and family or indulging it yourself. Shop the collection here.
More photos after the jump…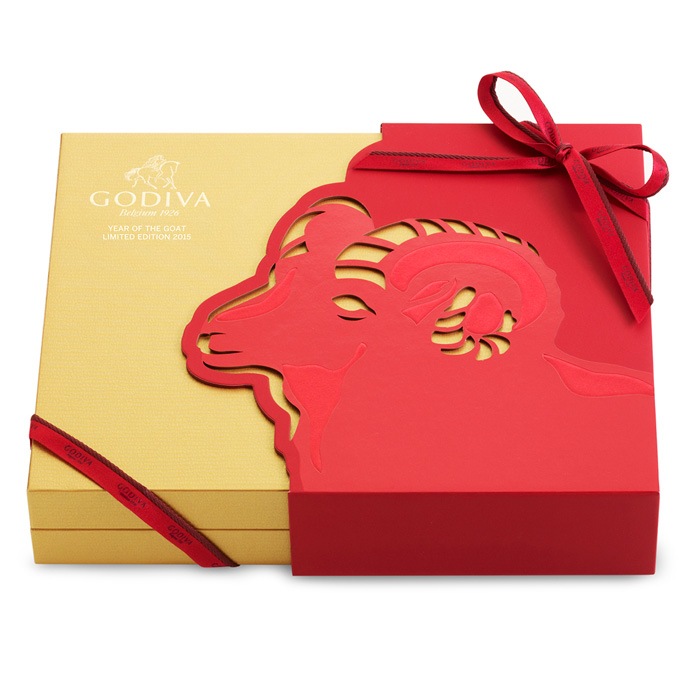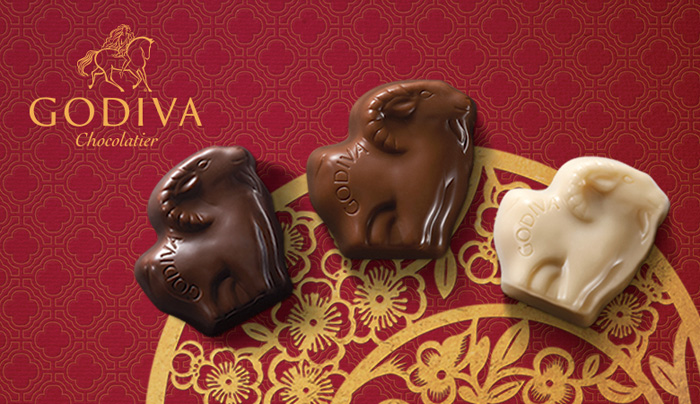 Photos courtesy of Godiva
$11.88 BUY IT NOW 0hr 14mins

$35.62 BUY IT NOW 0hr 33mins

$28.46 BUY IT NOW 2hr 57mins

$28.88 BUY IT NOW 2hr 57mins

$10.0 BUY IT NOW 3hr 19mins

$12.99 BUY IT NOW 5hr 21mins

$34.78 BUY IT NOW 5hr 47mins

$25.07 BUY IT NOW 5hr 51mins
disclaimer
Categories: eats