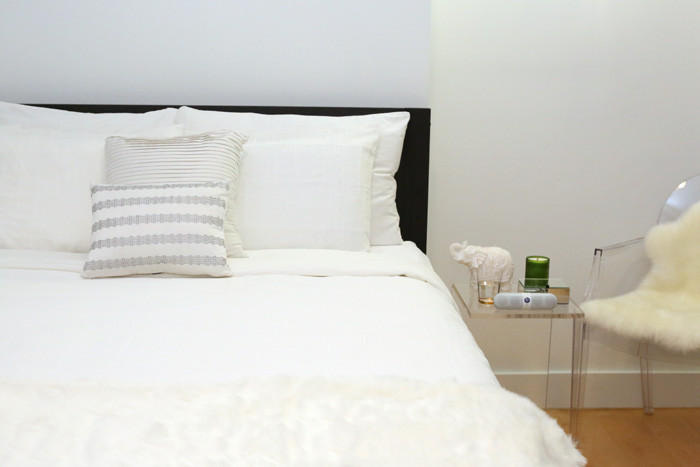 Lately I've been really into home décor and redecorating. Since my day is pretty hectic most of the time, I want to come home to a clean space and just chill. I like my space modern and super clean with minimal colors and no clutter. It's pretty much impossible to start fresh in my old apartment (I have way too much stuff to know where to start), so I started making over my boyfriend's pad which I spend a lo of time at.
I started working on the guest bedroom and guest bathroom, the room is still incomplete but I thought I'd share a few photos as I progress. I like to mix high and low, just like the way I dress. Most of the items are from DKNY Home and H&M Home, they both have great products that are affordable and looks good. And I added in one of my favorite chair, the Philippe Starck for Kartell Louis Ghost Chair with a Pottery Barn Sheepskin Rug since it's winter time.
Check out some of the photos as I continue working on the guest bedroom and bathroom, I'll show the completed photos once I'm fully done! I thought it would be quick but it really takes a long time since I'm super indecisive. Stay tuned for more of photos! Big thanks to DKNY Home and H&M Home for the products and making this process easier for me!
More photos after the jump…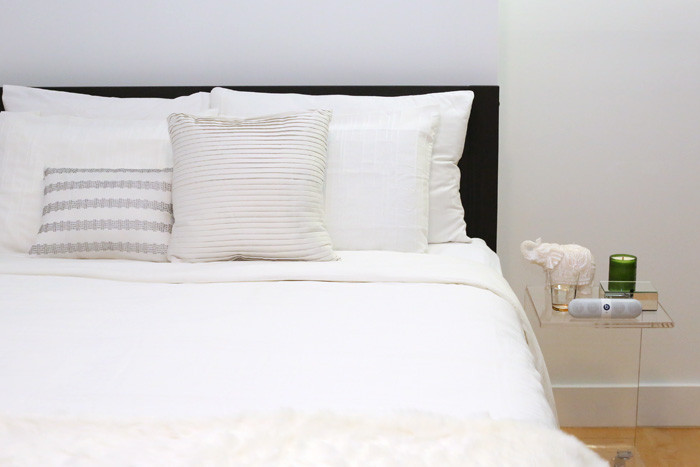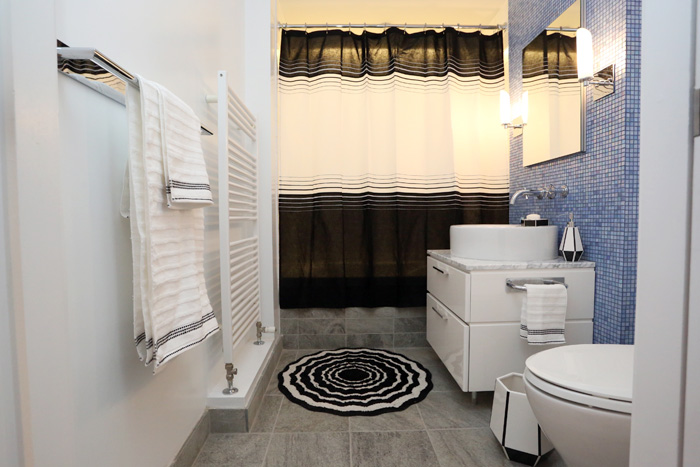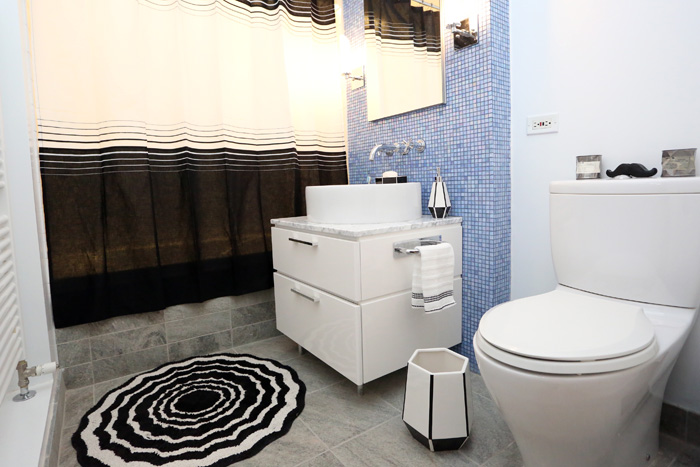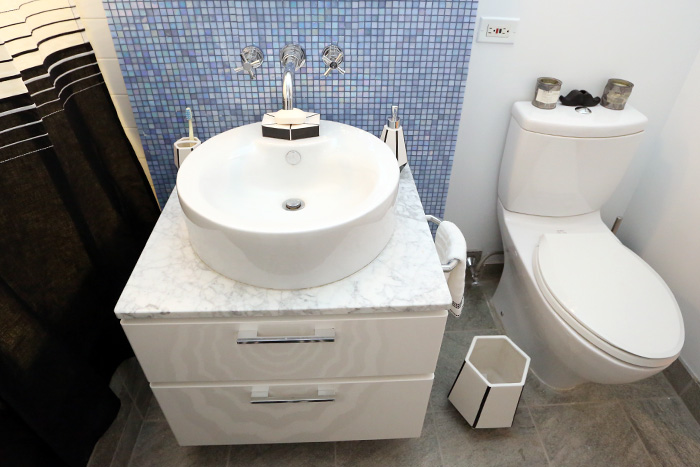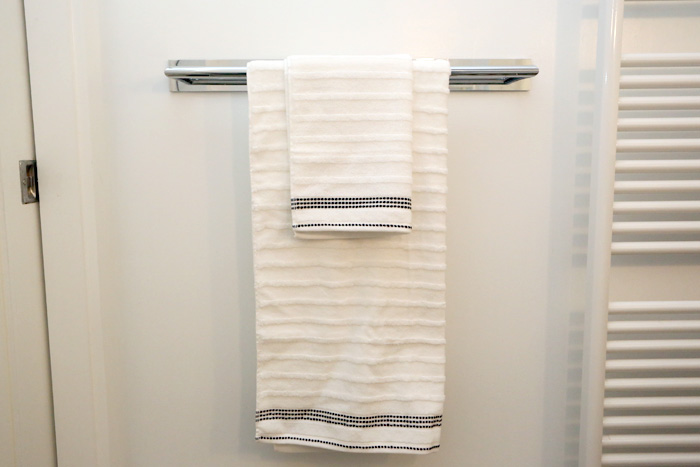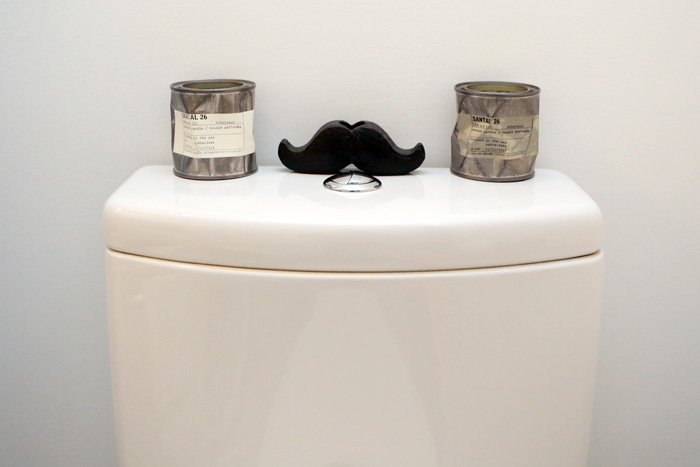 $40.0 BUY IT NOW 0hr 5mins

$10.0 BUY IT NOW 0hr 22mins

$45.0 BUY IT NOW 0hr 55mins

$18.0 BUY IT NOW 1hr 18mins

$17.99 BUY IT NOW 2hr 24mins

$30.0 BUY IT NOW 5hr 7mins

$8.5 BUY IT NOW 5hr 11mins

$18.99 BUY IT NOW 5hr 29mins
disclaimer
Categories: home decor