This season, MAC Cosmetics introduces an assortment of brand new beauty essentials to add to your daily routine. The MAC Winter 2014 collections include MAC Cosmetics Lightness of Being, Studio Conceal and Correct, Prep + Prime Blemish Control Gel and sixteen new shades of MAC Studio Nail Lacquer.
All collections and products, except MAC Cosmetics Lightness of Being, are available now, and will be added into MAC's permanent line. The Lightness of Being collection is available for a limited time online and in-store until February 6th.
More info and photos after the jump…
MAC Lightness of Being
Inspired by whimsical flights on fancy, the Lightness of Being collection explores uninhibited shades of frosted lavender, pearlized champagne and pale mint green. Products for eyes and cheeks dawn on a new lightness, with sheer pastels and a pop of color for rosy lips. The line also includes nail lacquers in two shades: hushed beige and lavender.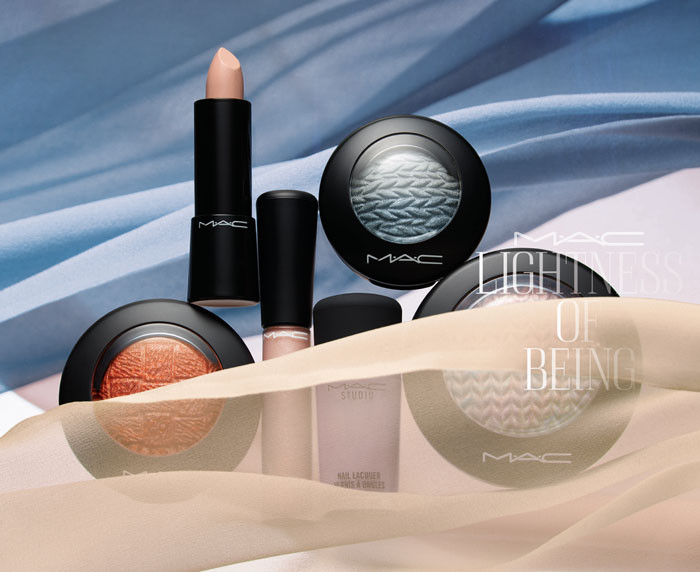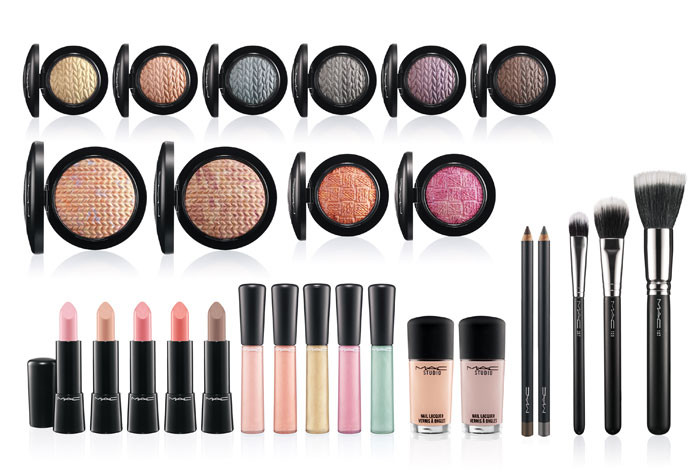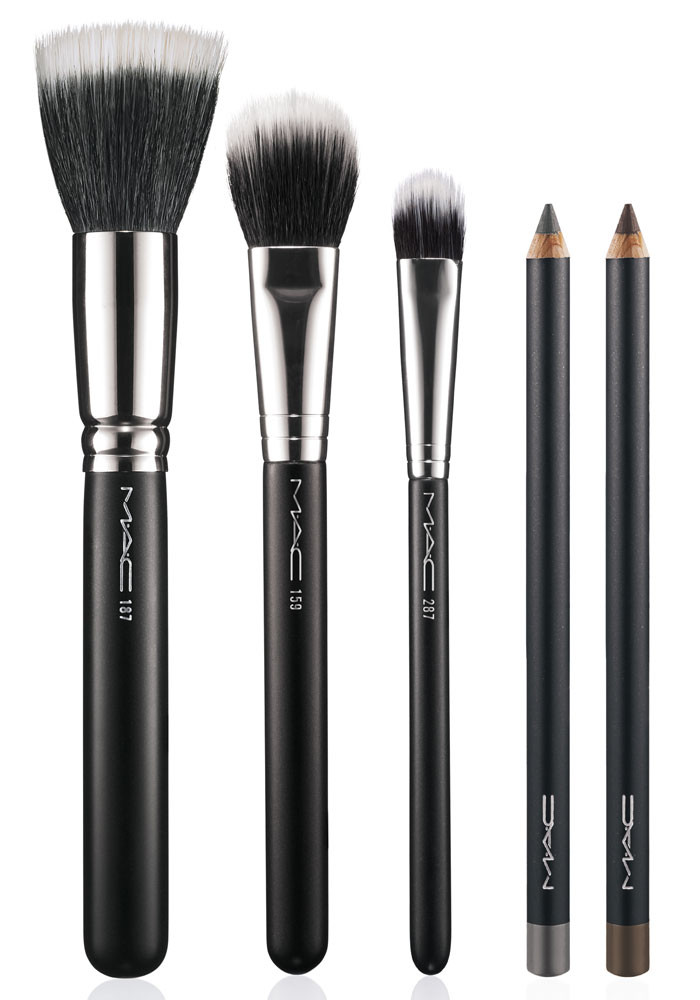 BRUSH
287 Duo Fibre Eye Shadow SRP $32.00 US/$38.50 CAD
159 Duo Fibre Blush SRP $35.00 US/$42.00 CAD
187 Duo Fibre Face SRP $42.00 US/$50.50 CAD
EYE PENCIL SRP $16.00 US/$19.00 CAD
Slate Dark Grey
Taupe Dark Brown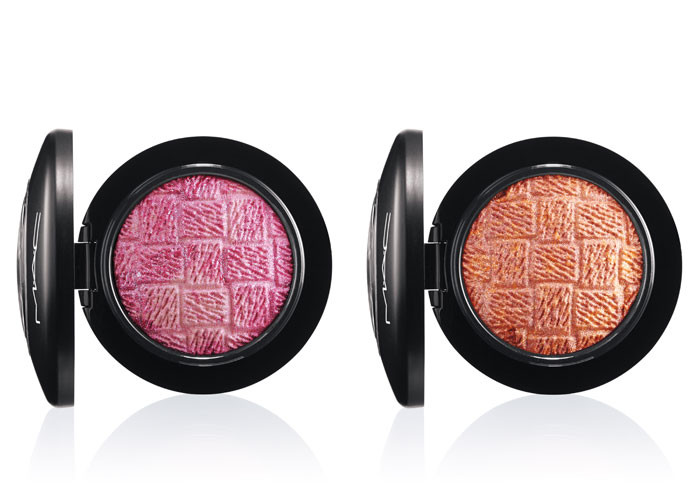 BLUSH SRP $27.00 US/ $32.00 CAD
Please Yourself Light Pink With Plum Marble
Uplifting Peach With Bright Orange Marble

MINERALIZE EYE SHADOW SRP $22.00 US/$26.00 CAD
Spiritual Life Shimmery Pale Lemon (Half Pearl/Half Frost)
Natural Vigor Shimmery Champagne Peach (Half Pearl/Half Frost)
Just Breathe Shimmery Light Blue (Half Pearl/Half Frost)
Uninhibited Shimmery Light Grey (Half Pearl/Half Frost)
Leap Shimmery Lavender (Half Pearl/Half Frost)
Force of Nature Shimmery Brown (Half Pearl/Half Frost)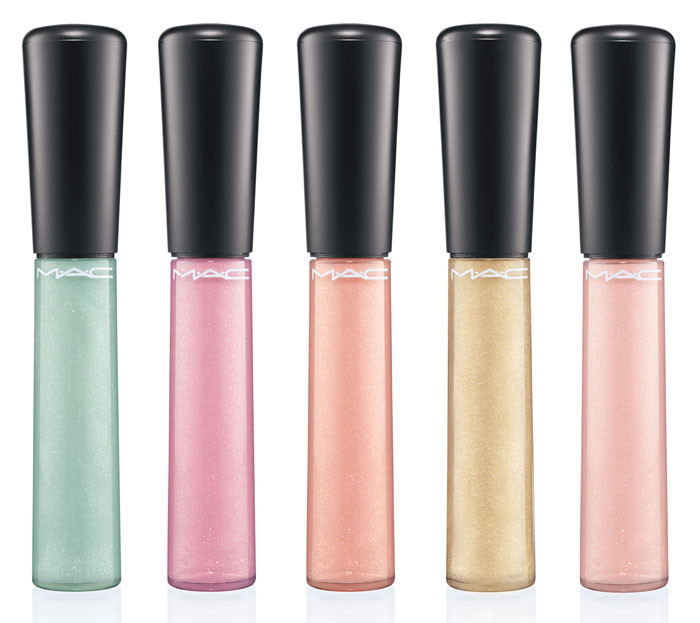 MINERALIZE GLASS SRP $22.00 US/$26.00 CAD
Poetic Pale Champagne Pink With Pearl
Loose & Lively Peachy Orange
On Cue Gold Pearl
Boundless Energy Violet Pink
Beautiful Moves Pale Mint With Pearl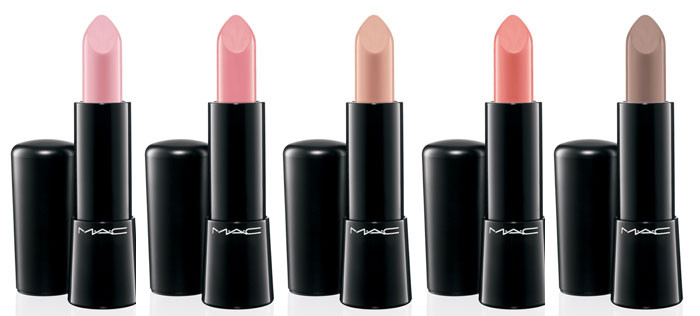 MINERALIZE RICH LIPSTICK SRP $22.00 US/$26.00 CAD
Be Fabulous Washed-Out Pastel Pink
Luxe Natural Light Beige Cream
Dreaminess Soft Cool Pink Cream
Style Surge Neutral Coral Cream
Touch the Earth Light Wood Brown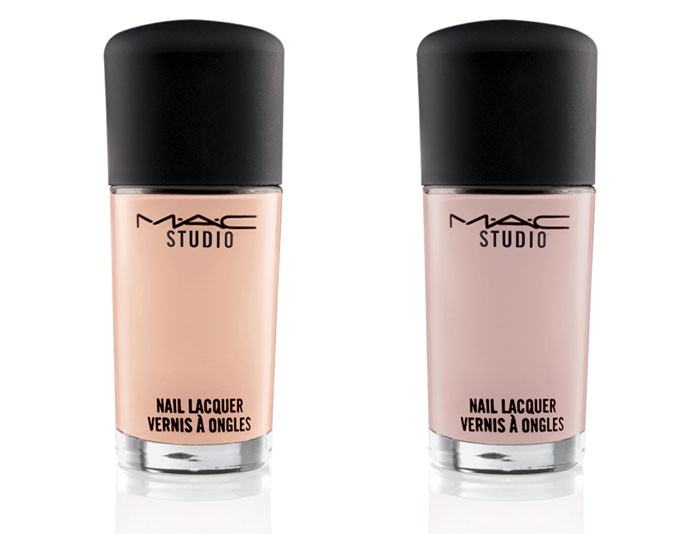 NAIL LACQUER SRP $12.00 US/$14.00 CAD
Lightness of Being Pale Beige
Modern Movement Pale Lavender
MINERALIZE SKINFINISH SRP $32.00 US/$37.00 CAD
Lightscapade Shimmery Pale Peach With Lavender Marble
Perfect Topping Shimmery Off-White With Light Pink/Blue/Yellow Marble
Categories: beauty
Tags: macmac cosmetics