Reebok Classic announces a special partnership with one of the most prolific artists in music today, rapper and songwriter, Kendrick Lamar. The duo plan to inspire and empower future generations through special programs and projects providing kids a positive alternative to the streets. A short film announcing the collaboration between Kendrick and Reebok, pays homage to kids in Kendrick's hometown of Compton, CA, and inspires the new generation to find their voice, and not be afraid to become their best selves.
"Reebok has a history of helping kids in the community realize their potential is limitless. I saw what the brand was doing, and I wanted to be a part of it and make it even stronger. It's as simple as that. Kids that listen to my music are looking for inspiration. It's important that I continue that message in anything I represent," said Lamar.
The short film was directed by Anthony Mandler, and shot at locations that hold true meaning in Kendrick's life. Through the film, fans will get a sneak peak of the Ventilator OG, set to debut on January 15th. As part of the new partnership, Kendrick will be featured in Reebok's global campaign celebrating the 25th Anniversary of Reebok's iconic Ventilator shoe, debuting in March 2015.
Kendrick will also create his own limited edition capsule collection for Fall/Winter of 2015, featuring signature Ventilator styles inspired by his life, style and personality. As of now, the Kendrick Lamar x Reebok Classic Capsule Collection is set to launch by June 2015.
More photos and the short film after the jump…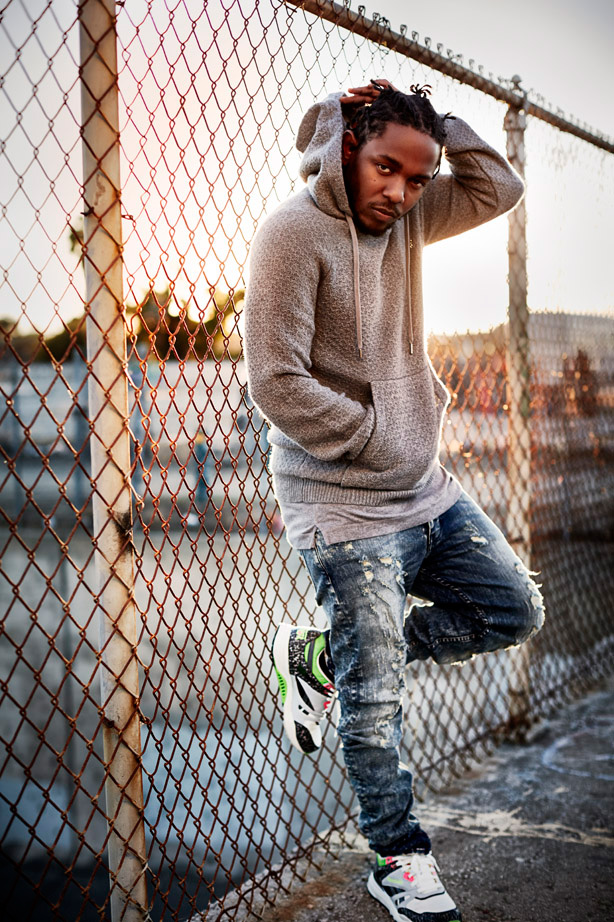 Photos courtesy of Reebok

Categories: celebrities fashion kicks