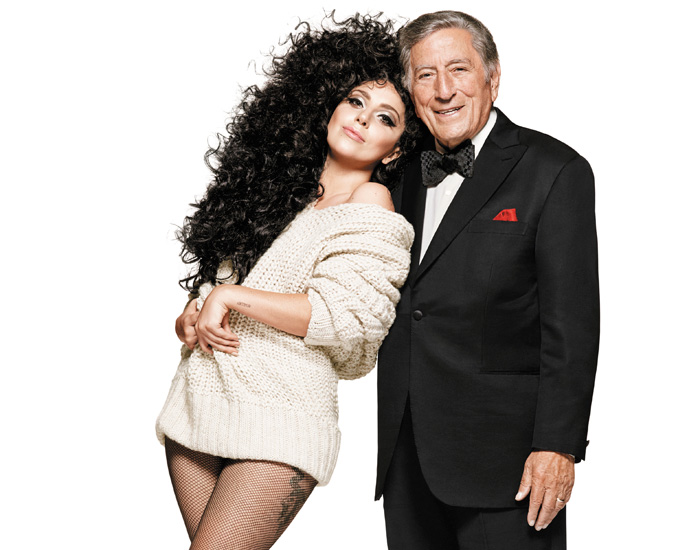 H&M launched its holiday 2014 campaign featuring global superstars Tony Bennett and Lady Gaga to celebrate the holiday season featuring H&M's festive seasonal collection. In the commercial, the duo sings "It Don't Mean a Thing (If It Aint Got That Swing)" from their number one new album, Cheek To Cheek. The album will be sold in select H&M stores across the US. Check out the extended version of the commercial on hm.com.
The campaign depicts an enchanting adventure celebrating the holiday spirit of giving and togetherness with an H&M family of supermodels and superstars! There's a glistening mood showing effortless glamour with flirty red dresses and skirts and sequined tops. Knits are a winter essential, including the cozy oversized sweater worn by Lady Gaga in the print campaign.
Throughout the holiday season, H&M will raise funds for CARE, a humanitarian organization working alongside underprivileged women and girls to help fight global poverty. All H&M stores will sell a special set of gift labels. For each pack sold, the H&M Conscious Foundation will donate double the sales price to CARE.
More photos and commercial after the jump…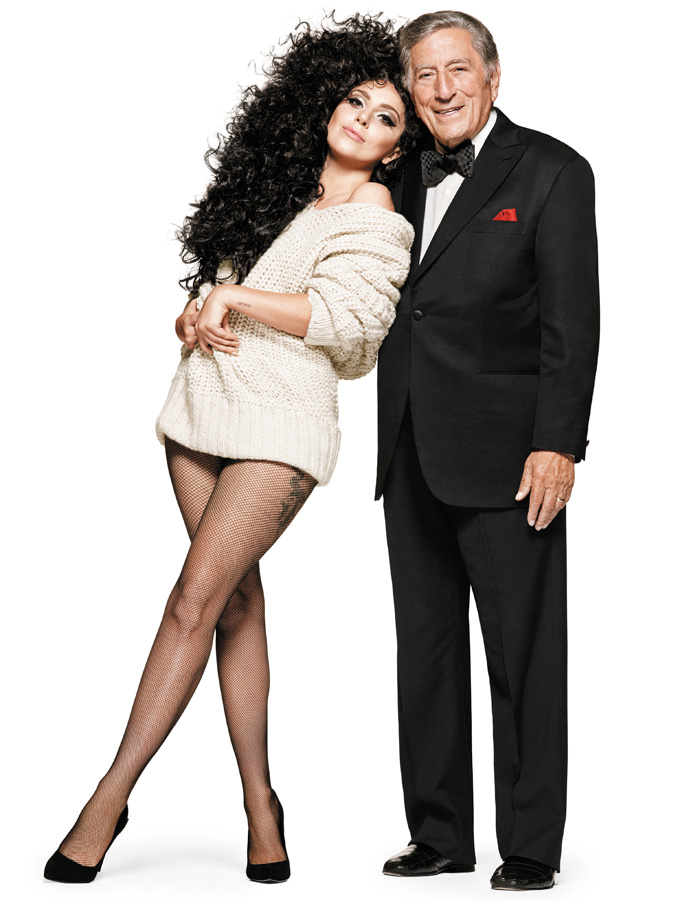 Photos courtesy of H&M
Categories: celebrities fashion h&m
Tags: H&Mlady gagatony bennett