For those that follow me on Instagram @nitro_licious must have seen a bunch of posts about Hello Kitty and Hello Kitty Con that took place last week. I will have a recap coming soon but first let's talk about Hello Kitty's Hungry Hunt which I was bummed I didn't have enough time to participate in! "Debuting for the first time in Los Angeles, a hub for some of the nation's most delicious and innovative food and beverage spots, Hello Kitty's Hungry Hunt will give these specially selected dining venues the opportunity to join in the celebration of Hello Kitty's 40th Anniversary."
The hunt started on October 24th and will be running through November 21st, participating food/dessert spots will each offer a yummy Hello Kitty food or beverage item created exclusively for this special occasion. Curated to bring a diverse offering ranging from modern American comfort food such as burgers, to sushi, ramen, and other delicious varieties of Asian fusion, to tea and scrumptious desserts, there's something for everyone. And the incentive of ordering each Hungry Hunt menu item is a collectible Hello Kitty's Hungry Hunt pin featuring Hello Kitty enjoying a different treat from each of the participating restaurants. The pins are available while supplies last.
So kawaii! If I was still in LA, I would totally do this to collect all the pins!
More photos and info of the participating restaurants after the jump…
Restaurants participating in Hello Kitty's Hungry Hunt include: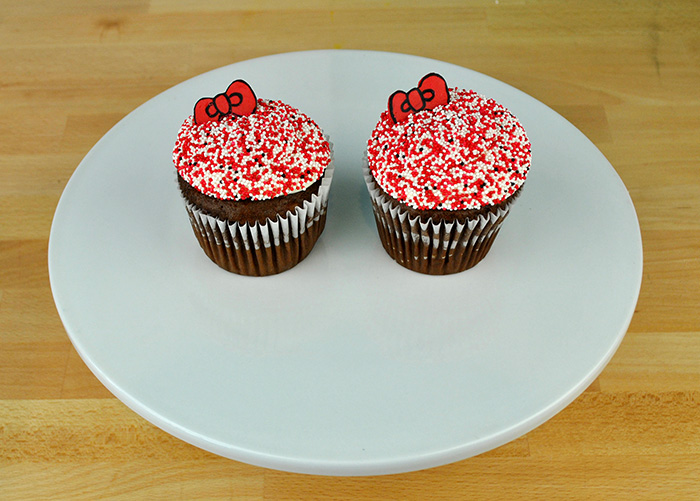 Charm City Cakes West (West Hollywood): the buzzworthy bakery founded by renowned chef Duff Goldman will offer its cutest creation yet in a custom designed Hello Kitty cupcake. Collectible pin: Hello Kitty holding a slice of cake.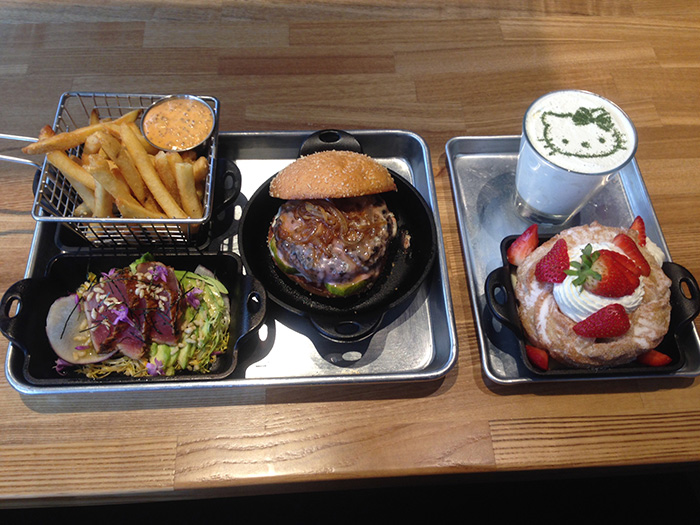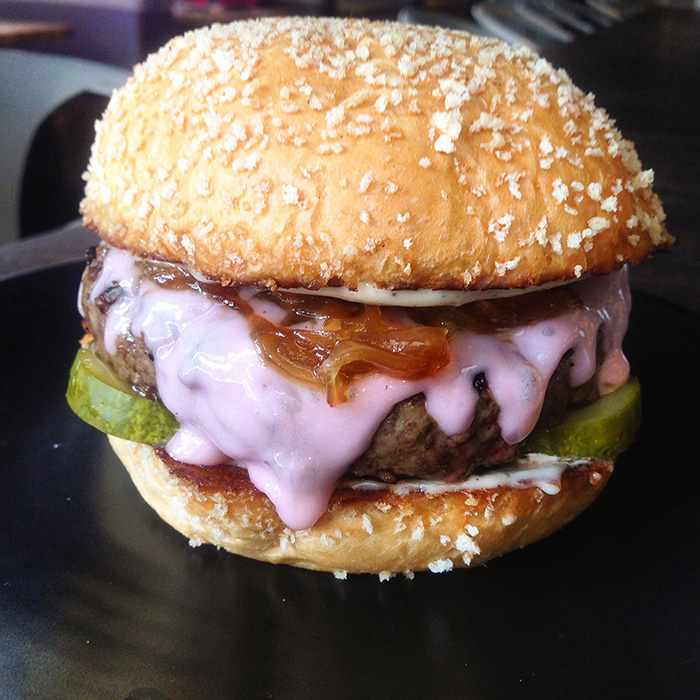 Plan Check Kitchen + Bar (Downtown LA): the third and newest outpost of the hip neighborhood restaurant in the City West district will mix up its widely enjoyed modern American comfort food offering with an adorable Hello Kitty Bento Box from Executive Chef Ernesto Uchimura, including a burger with pink cheese, fries, spicy tuna salad, chilled green tea latte, and strawberry cruller donuts with ice cream. Collectible pin: Hello Kitty holding a burger.
Daikokuya (Sawtelle): the authentic Japanese ramen bar will enhance its culture-rich atmosphere with Hello Kitty Ramen. Collectible pin: Hello Kitty holding a bowl of ramen.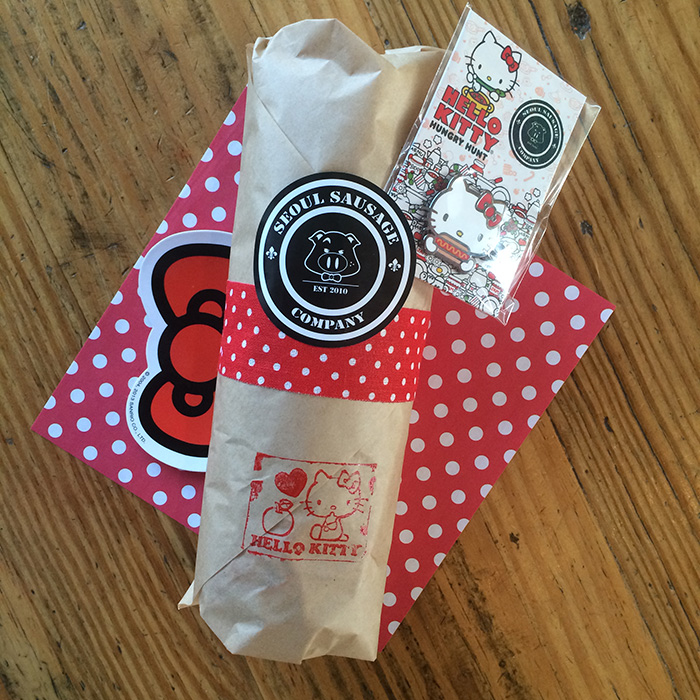 Seoul Sausage (Sawtelle): The Food Network's "Great Food Truck Race" Season 3 winners who are known for their Korean BBQ inspired street food, will offer a delicious Hello Kitty Sausage. Collectible pin: Hello Kitty holding a sausage.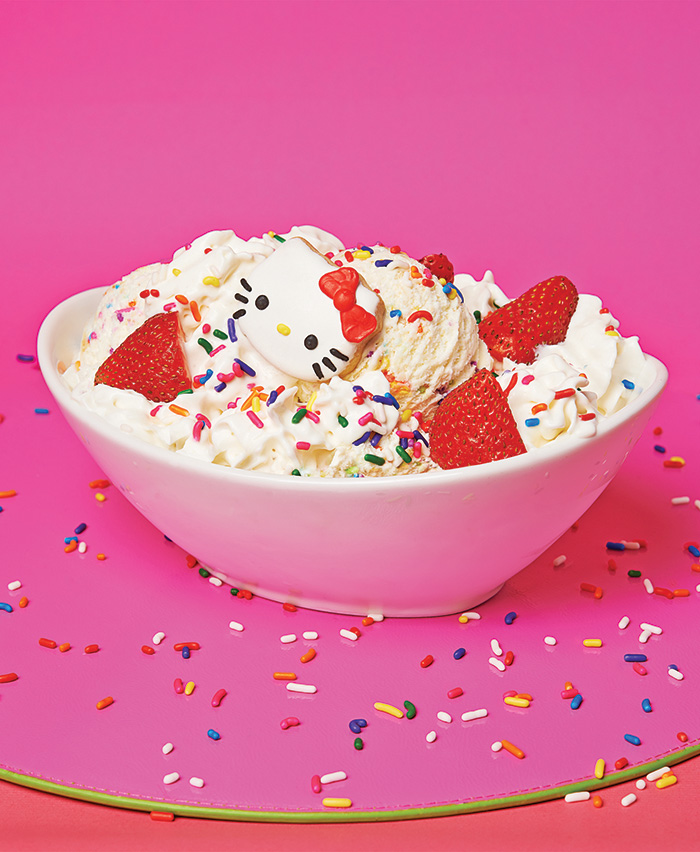 Dylan's Candy Bar (The Original Farmer's Market at The Grove): a perfect match for the beloved pop icon, this acclaimed confectionary emporium famous for its signature infusion of art, fashion and pop culture into its delicious sweet treats will feature a Hello Kitty Sundae. Collectible pin: Hello Kitty holding a sundae.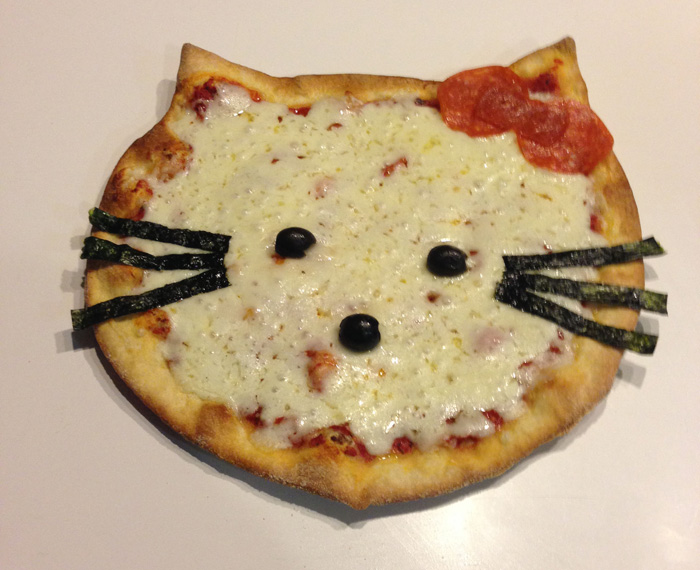 Xlixe Pizzeria (Little Tokyo): the restaurant that brings mouthwatering hand tossed New York style pies to LA's Little Tokyo dwellers will switch it up with a supercute Hello Kitty Pizza. Collectible pin: Hello Kitty holding a slice of pizza.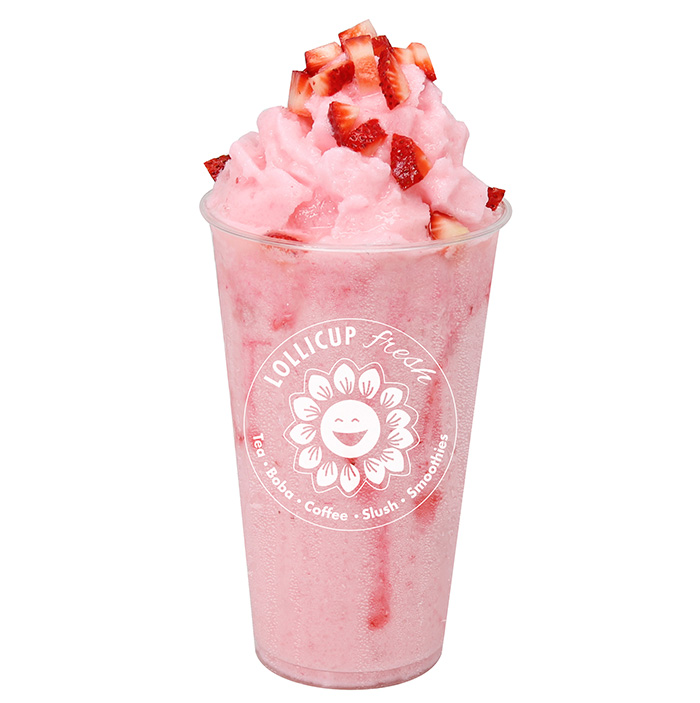 Lollicup Coffee & Tea (Sawtelle): known for their delicious concoctions of milk and tea based beverages; the bright and flavorful atmosphere of this hotspot will naturally incorporate Hello Kitty's unique charm with a Hello Kitty Boba Drink. Collectible pin: Hello Kitty holding a boba drink.
Lemonade (Downtown L.A): known for its seasonal southern California dishes and overall popularity amongst the Los Angeles community, the acclaimed fast casual cafeteria-style eatery will feature a special Hello Kitty Lemonade. Collectible pin: Hello Kitty holding a glass of lemonade.
Café Dulce (Little Tokyo): situated in the heart of Little Tokyo, this specialty café/bakery will welcome Hello Kitty to their diverse menu with Hello Kitty Donuts. Collectible pin: Hello Kitty holding a donut.
Zip Sushi & Izakaya (Little Tokyo Arts District): the delicious sushi and Asian fusion restaurant will bring Hello Kitty's signature charm to their already imaginative and vibrant take on cuisine, offering a special Hello Kitty Sushi item. Collectible pin: Hello Kitty holding sushi.
Chado Tea Room (Little Tokyo/Japanese American National Museum): known for revolutionizing tea drinking in Los Angeles, the culture-rich tea room will bring Hello Kitty's adorable appeal to tea drinkers with a special blend of Hello Kitty tea and scone. Collectible pin: Hello Kitty holding a cup of tea.
Photos courtesy of Sanrio
$19.98 BUY IT NOW 0hr 55mins

$40.0 BUY IT NOW 2hr 0mins

$40.0 BUY IT NOW 2hr 4mins

$54.99 BUY IT NOW 4hr 23mins

$70.0 BUY IT NOW 4hr 27mins

$11.97 BUY IT NOW 4hr 55mins

$19.99 BUY IT NOW 9hr 57mins

$16.19 BUY IT NOW 15hr 10mins
disclaimer
Categories: eats toys/design