How many of you have thought of dying your hair but don't want to commit to a color or are afraid of damaging your hair? I'm sure these questions have popped up in your mind before going to a salon or buying a box of hair color. Now you can try Garnier's new line of temporary hair color, Garnier Color Styler.
New Garnier Color Styler is a line of temporary hair color available in 5 bold shades: pink pop, blue burst, purple mania, bronze attitude and red temptation. This means, no commitment and you can change your hair color as frequently as you want! Which color would you choose (see all colors here)?
I've always wanted to try pink tips on my hair but only wanted it for a few days. Thanks to Garnier Color Styler for the no-risk/temporary color, I was able to try it at home. I normally prefer not to color my hair at home because I have long and thick hair, and it never really comes out the way I want it to. But this product was really fun and simple to use. Now you all can try to achieve "The Funnest Hair Color Ever."
You can either use one color or mix & match to create a fun shade. Have fun with it! If you plan on trying this product, you can also submit your pictures for a chance to be Garnier Color Style's Funnest Girl in the World. That means you can enter for a chance to become the Color Styler 72-hour spokesmodel by tagging your Instagram photos with #FunnestGirl and including a caption on why you should win. Every 3 days, for the duration of the contest, a girl can earn the title of "The Funnest Girl In The World." This girl will be featured on the Color Styler website and across social media for the 3 days of her reign! Check it out here.
More photos and step-by-step tutorial on how to use Garnier Color Styler after the jump…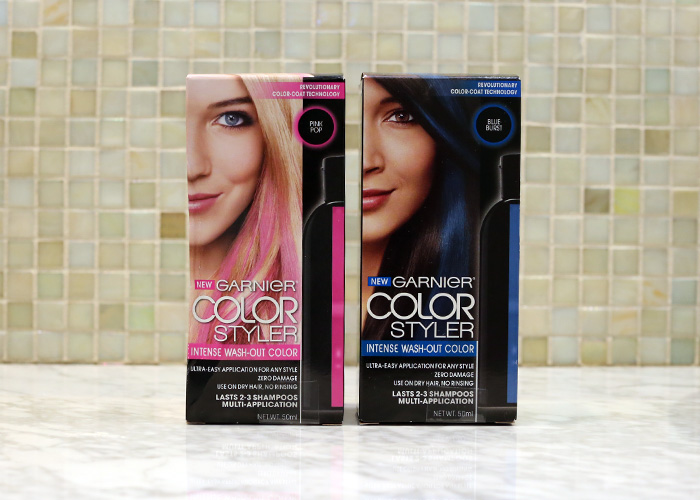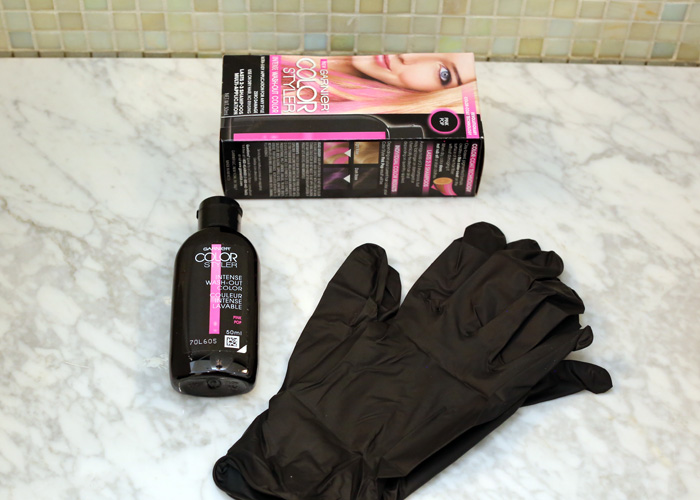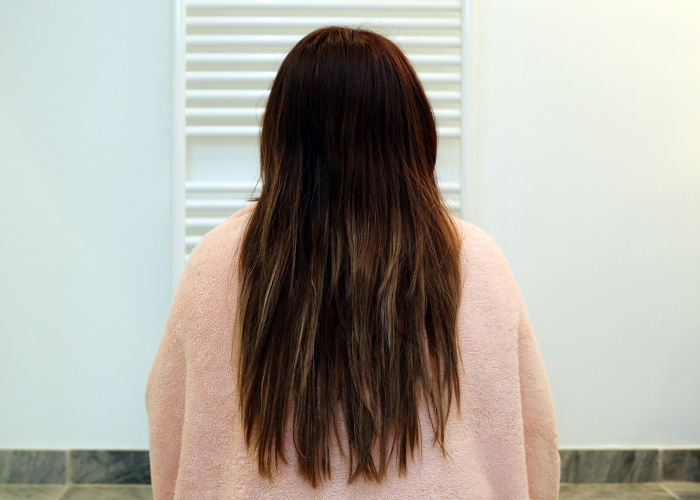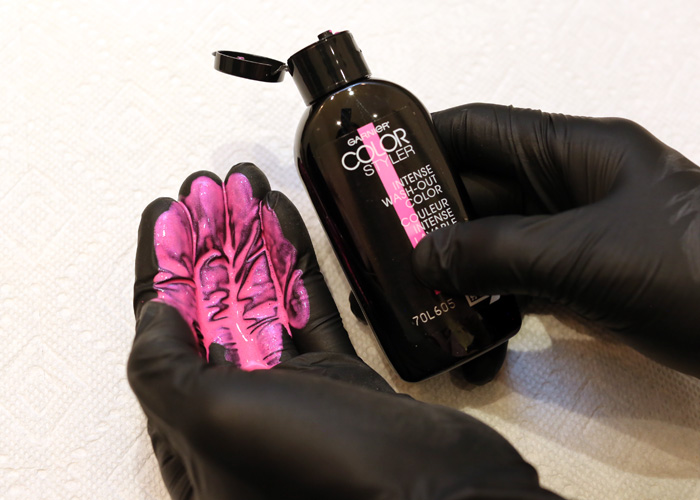 Directions & Tips to Use Product (to be followed in this exact order):
Make sure your hair is clean, dry and untangled.
Put on gloves provided in the pack.

This is important since to get the best results you can't apply the product directly to the hair, but should put a couple of drops on the gloves, rub to spread product out on gloves and then apply to hair.

Section off the part of your hair you wish to color
Shake bottle vigorously to ensure color is mixed. Color is ready to go and does not require any adjustment before application.
Gently squeeze out a few drops (3 to 4) on the gloves.
Then take the gloves and rub fingers together.
Next apply a thin coat in a downward motion directly to the hair while smoothing the hair, starting at the base·

Apply in small sections until you have even coverage, each time putting a couple of drops on to the gloves, rubbing the fingers together to spread out the color and then applying to hair.
Don't use too much product, otherwise your hair will start to feel rough.

To ensure all product on the glove is used grab hair with fingertips and twirl around hand.
After the color is vibrant, wait until the product is completely dry and then comb through using either a wide tooth brush or comb. You can use a hair dryer to speed up drying the color.
Note: If you make a mistake or need to remove the color for an interview or work or whatever, apply hair oils to help remove the color quickly.
—-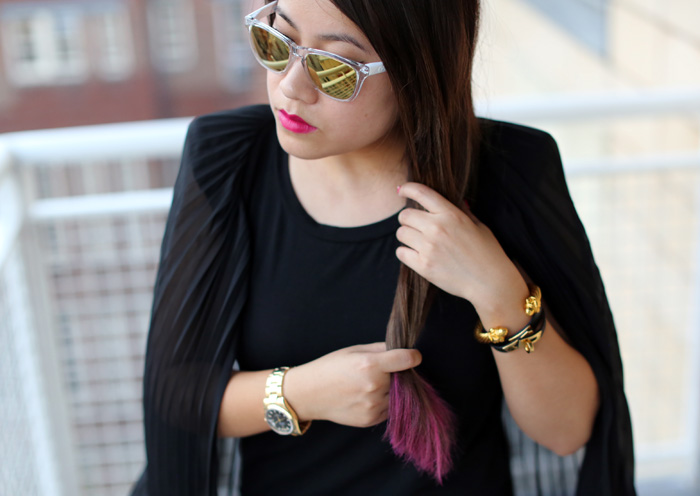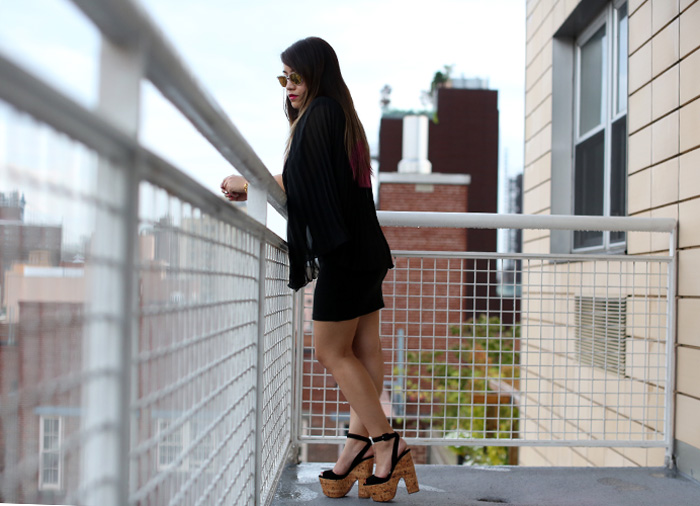 Disclaimer: This post is a collaboration with Garnier and Style Coalition.

Categories: beauty fashion outfits