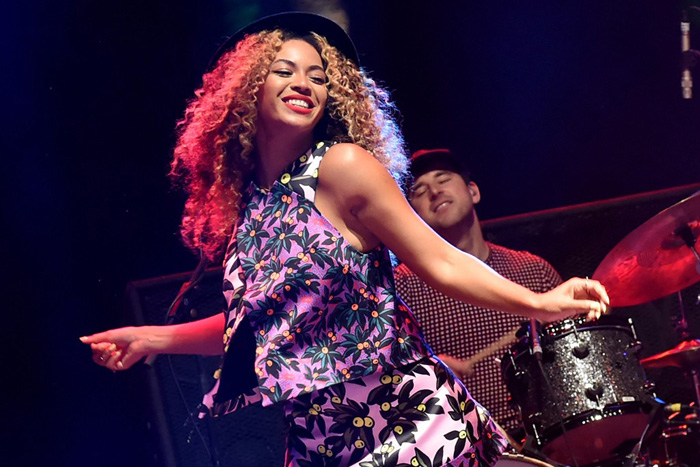 Topshop and Beyoncé has teamed up to launch a joint venture company entitled, Parkwood Topshop Athletic Ltd. The new retail brand will be focused solely on athletic wear and will consist of a line of apparel, footwear and accessories.
"This not a collaboration. This is about building a brand and building a business — a separate, proper business, with separate overhead and a separate office," Topshop owner Sir Philip Green.
According to WWD, the line will also incorporate more leisurely styles for women who wish to hop onto the athletic wear trend. Beyoncé states that in her partnership with Topshop she will "participate in all aspects" to "create and produce a technical and fashion-led collection." The line will be a chance for the singer to explore her creative talents outside of the music industry and share her fashion with the rest of the world.
There is still a lot of planning that needs to be done before the collection is released to the public, but as of now the collection is scheduled to launch as early as next fall. The complete collection will be distributed to Topshop stores, topshop.com and retailers including Nordstrom. So excited, can't wait to see what's to come of this new joint venture! Are you excited?
Photo by Jeff Kravitz/FilmMagic
$9.95 BUY IT NOW 0hr 1mins

$9.99 BUY IT NOW 0hr 1mins

$19.99 BUY IT NOW 0hr 2mins

$7.0 0 bids 0hr 7mins

$9.99 BUY IT NOW 0hr 7mins

$24.99 BUY IT NOW 0hr 7mins

$17.55 BUY IT NOW 0hr 8mins

$2.99 0 bids 0hr 9mins
disclaimer
Categories: celebrities fashion topshop