Leather Backpack, $249
Besides a range of apparel and accessories, the Alexander Wang x H&M collection also consists of a range of Objects. The collection includes a yoga mat, a water bottle, towels, sunglasses with on oversized head strap and swim goggles. There are both actual size boxing gloves and those as a mini key-ring, a whistle on a two-finger ring, and for the victor, a magnetized Alexander Wang trophy cup. I especially love the backpacks! So cool right?
The Alexander Wang x H&M collection will feature apparel and accessories for women and men. Typical for his irreverent approach, Wang will propose a new take on the lifestyle product offering that goes beyond fashion. The full collection will be available in 250 H&M stores worldwide, and online starting November 6, 2014.
> Alexander Wang x H&M Ad Campaign
> Alexander Wang x H&M Women's & Men's Lookbook
> Alexander Wang x H&M Men's Collection + Prices
> Alexander Wang x H&M Women's Collection + Prices
More photos after the jump…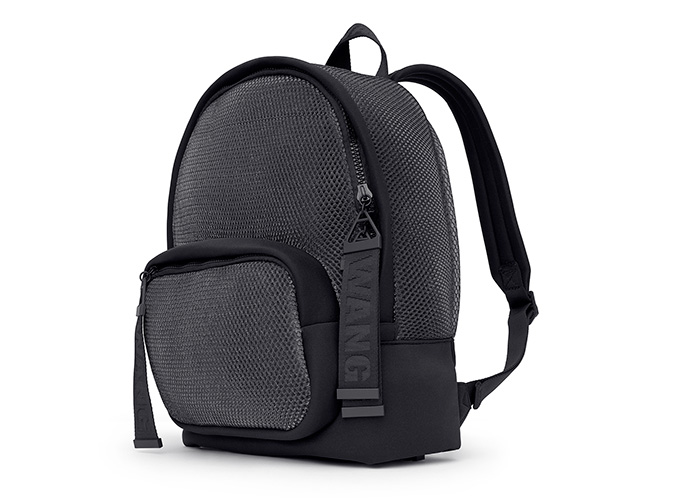 Backpack, $149
Backpack, $129
Duffle Bag, $129
Yoga mat, $69.95
Beanie, $29.95
Towel, $34.95
Categories: fashion handbags jewelry/accessories sunglasses