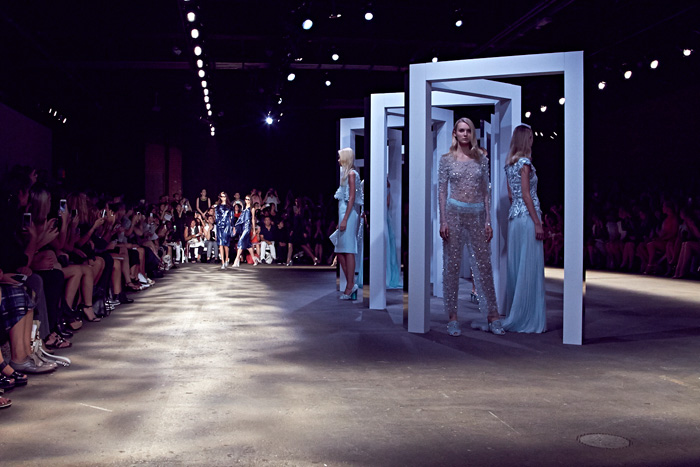 Presenting his 14th ready-to-wear collection, Christian Siriano uses inspiration from Sergio Redegalli's glass sculptures to create his Spring/Summer 2015 collection.
"I was drawn to the diffusion of light and reflective transparency of his work installed at the Adelaide Botanic Garden, where his sculptures have an almost long, liquid quality to them atop the dark water on which they sit… I was also inspired by Tara Donovan's use of unexpected texture in her oversized sculptures. They are powerful but soft, light, and ethereal… I wanted this collection to feel light, clean, and crisp; tranquil like a Japanese zen rock garden; modern for today's woman."
Elements of Christian's inspiration can be seen in the collection through his use of reflective fabrics, lustrous icy arctic blues and greens, sharp laser cut patterns and intricate crystal embroidery. Combining simple elegant separates for day and shimmering long dresses for night, Christian Siriano's collection brings his customers the glitz and glamour of the fashion industry.
More photos after the jump…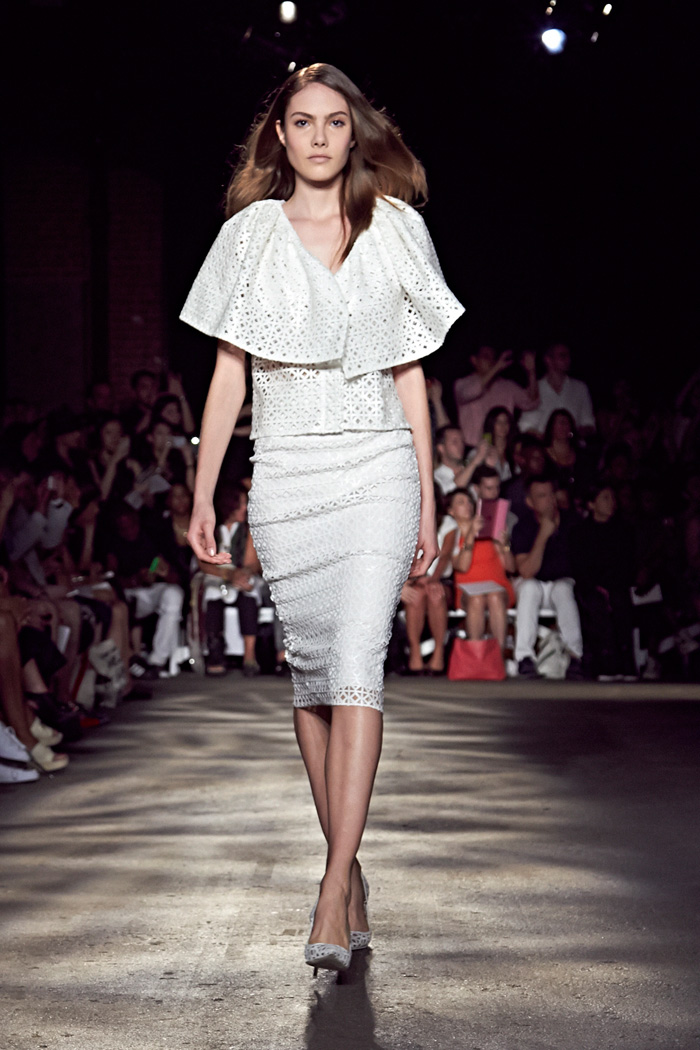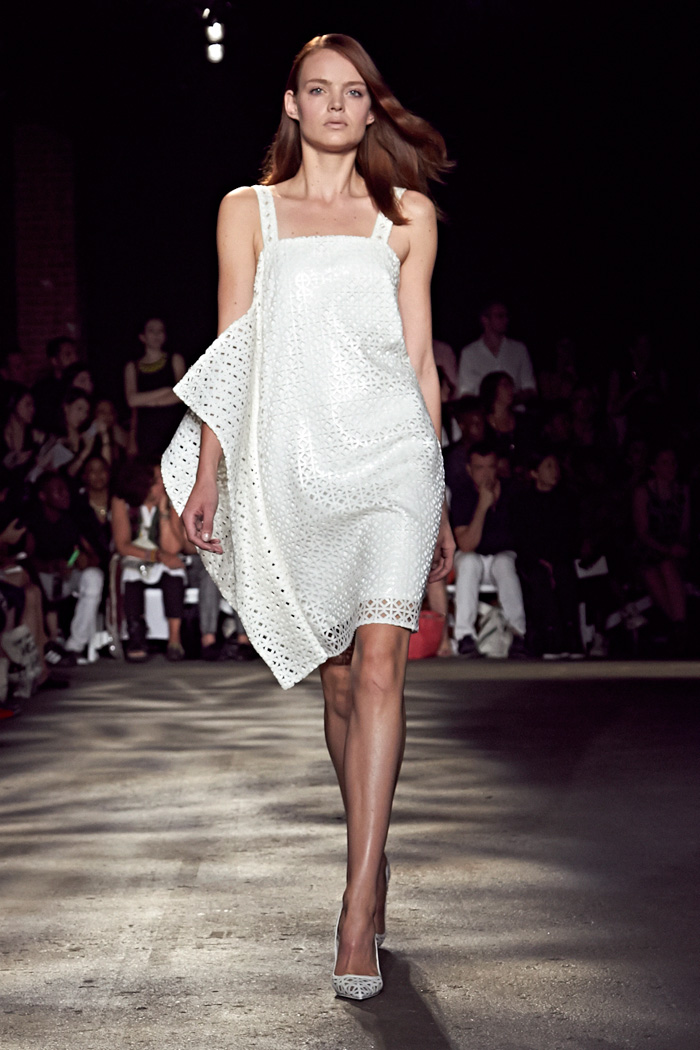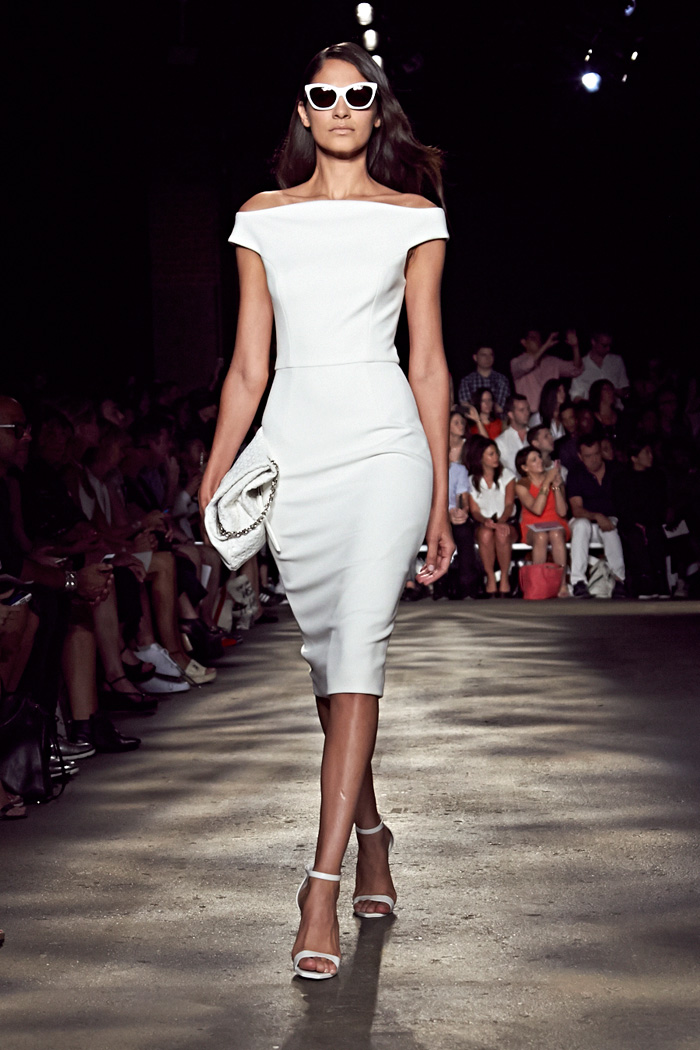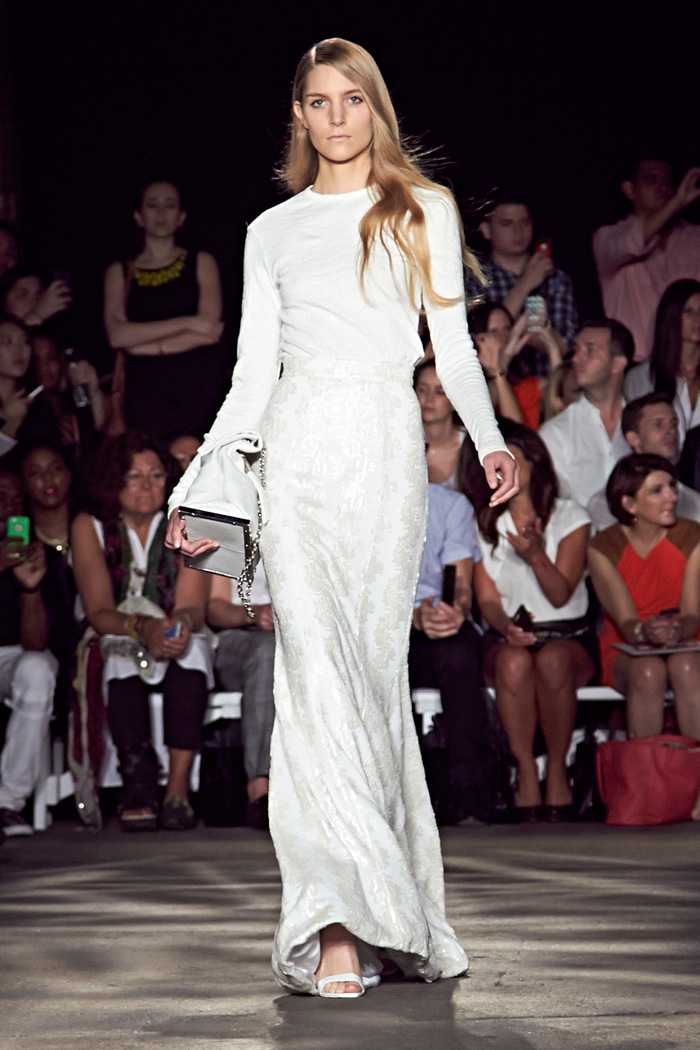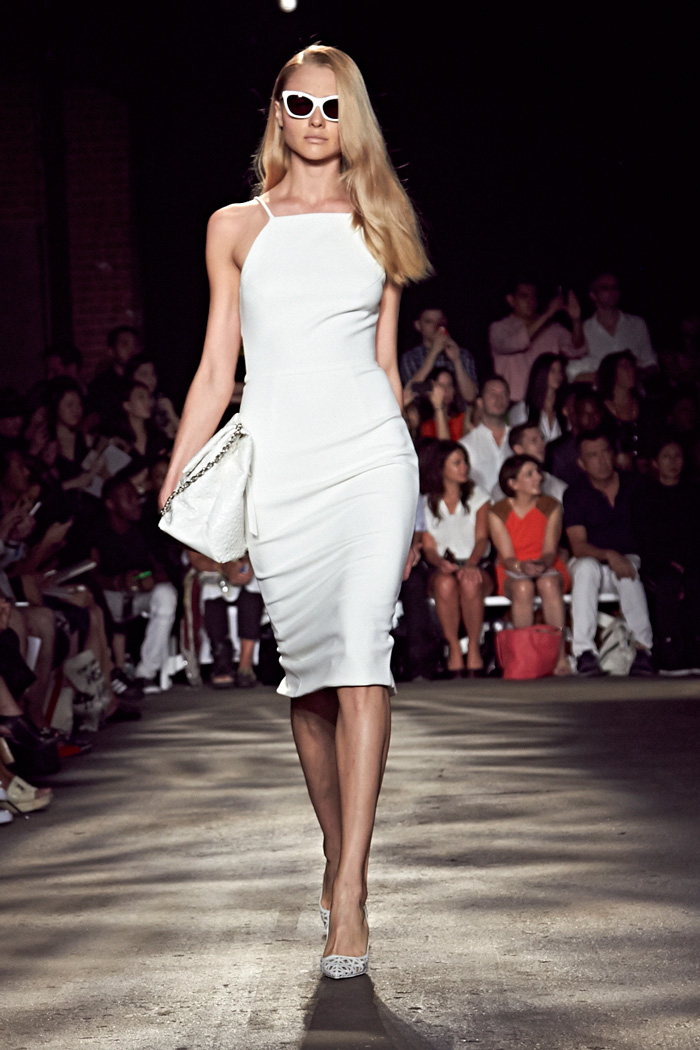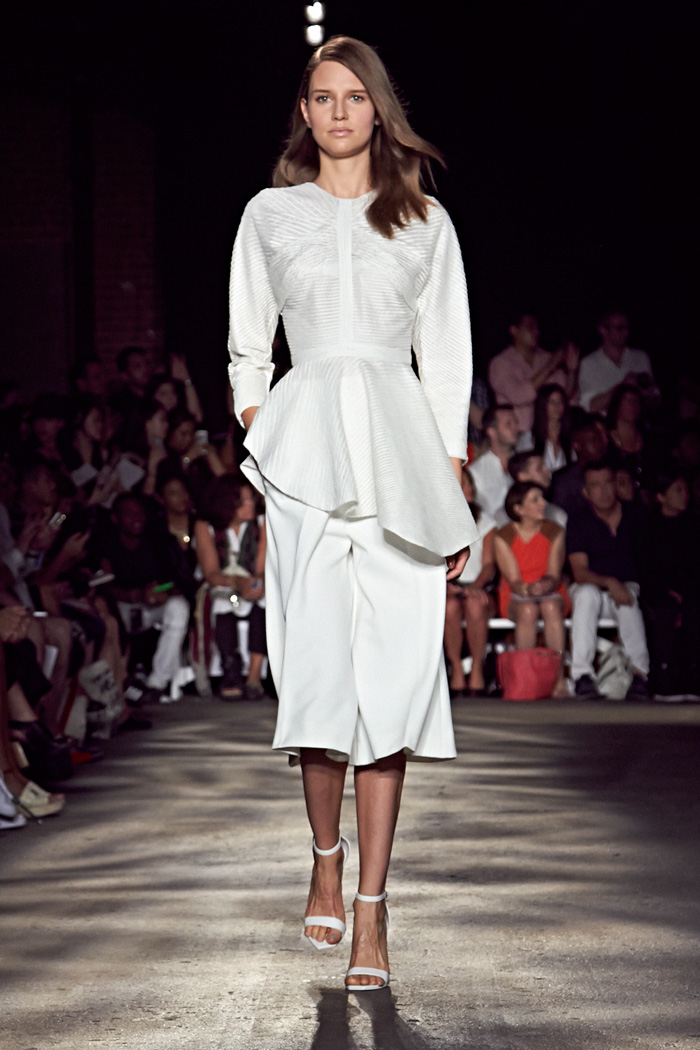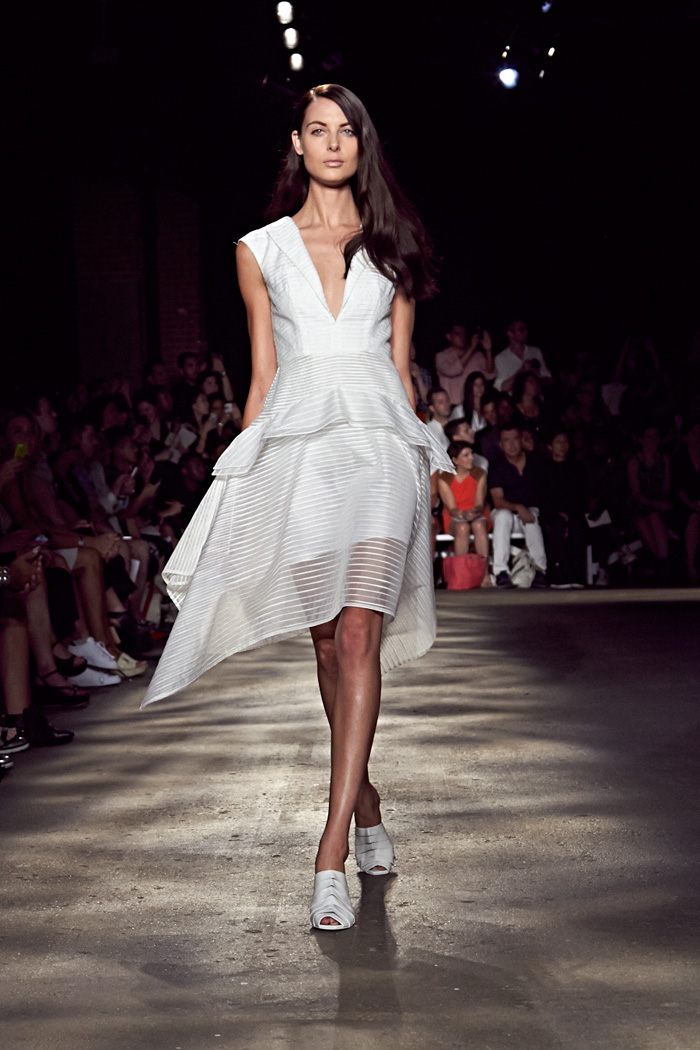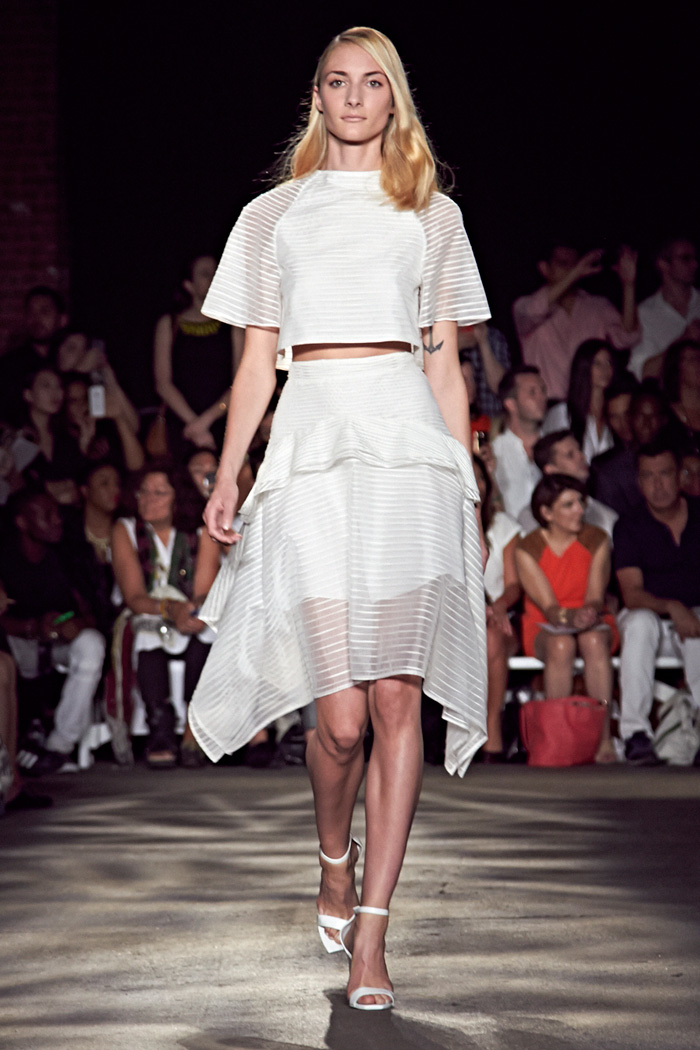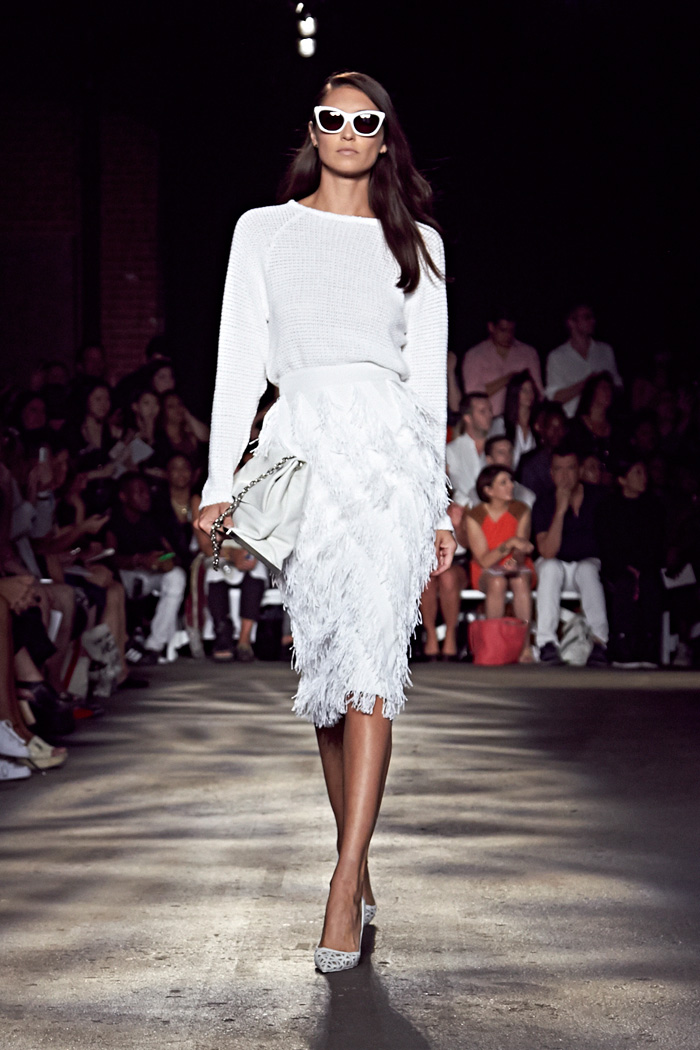 Categories: fashion