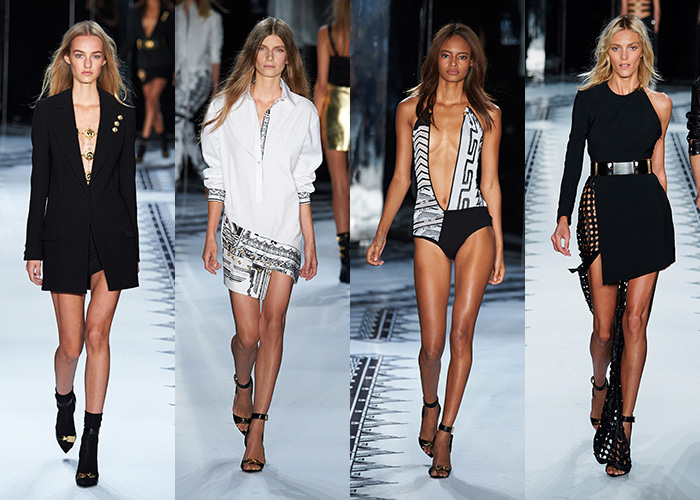 Anthony Vaccarello's capsule collection for Versus Versace is daring, bold and strong. Making a provocative and rebellious statement, the collection features looks for both men and women. This collection marks Anthony's first time designing menswear pieces.
"It's an instinctive collection based on how I see the Versus girl now. She's urban and pays attention to details. It's based on my memories of the original Versus collections that I loved. Working with Donatella was very organic. She allowed me to collaborate freely and I learned how to use print," says Anthony Vaccarello.
Key looks for women include: a slashed black mini-dress held by lion's head piercings, a lion plexi ring at the heart of a short harness dress, paneled octagon cutout leather revealing the body beneath in long draped dresses, and bands of the famous Versace Grecian key cross the body on short dresses and gowns. Soft tailoring showcases sleek and playful pieces like the bandeau jumpsuit, Versace prints decorate blazers and a shirt that morphs into a tight black dress.
The mens looks include: octagon cutouts puncture a leather vest, while a new variation of prints are taken on shirts, sweatshirts and blousons. Sharp tailoring in black is also available for a clean and sleek look.
The collection also features accessories such as high heels and handbags for women using gold ski closures and white sneakers with gold lions head fastening for men. Selected pieces are available now for immediate shopping online and at selected retailers.
More photos after the jump…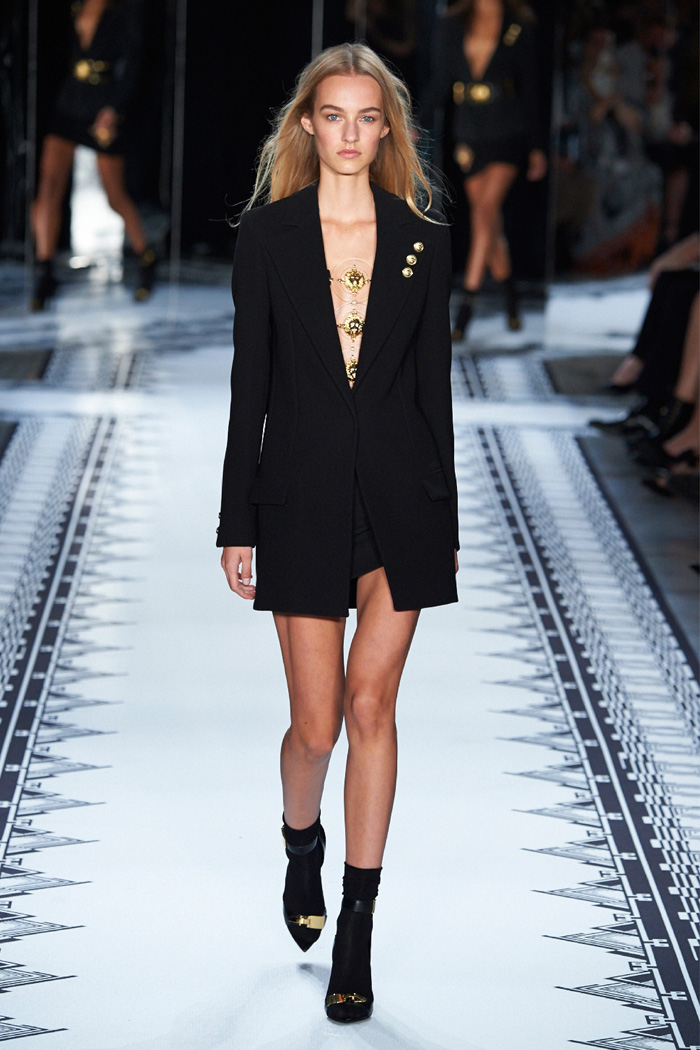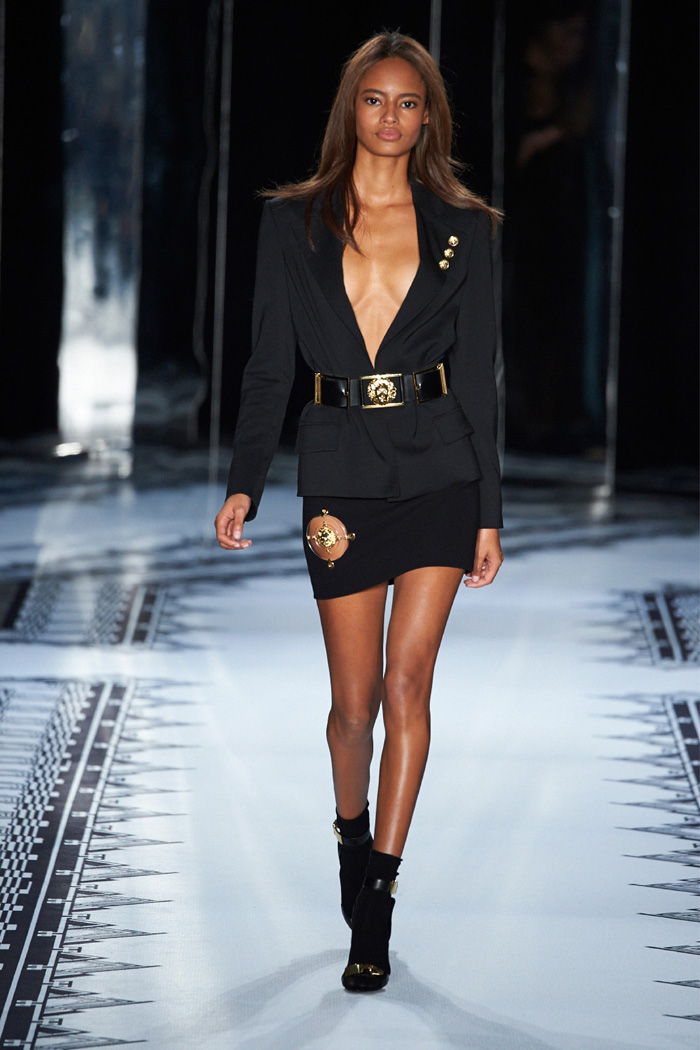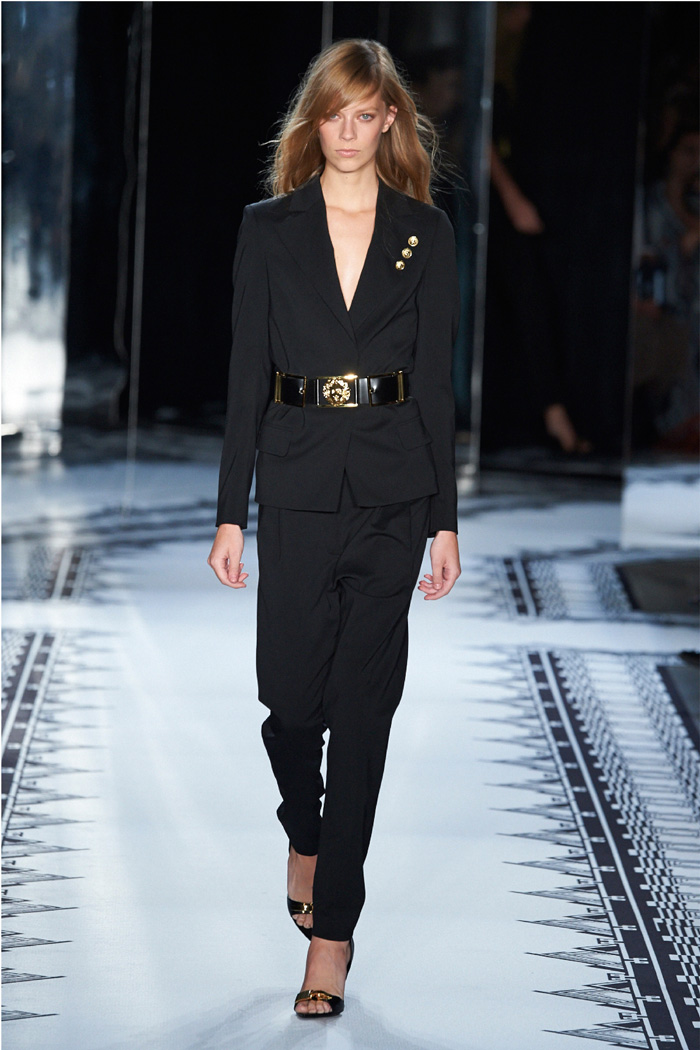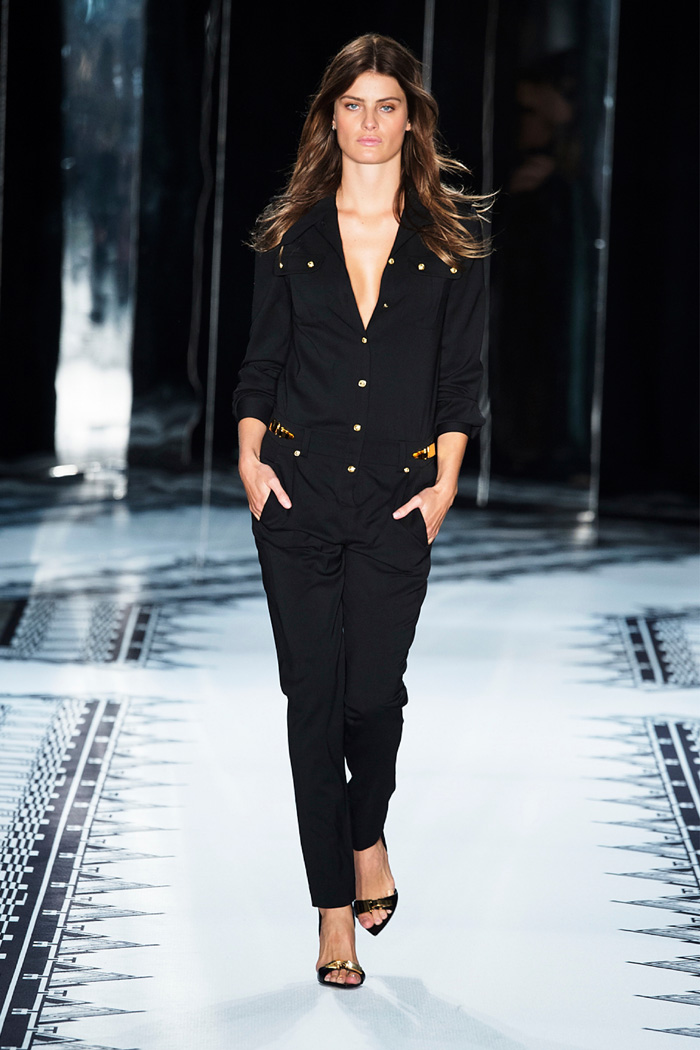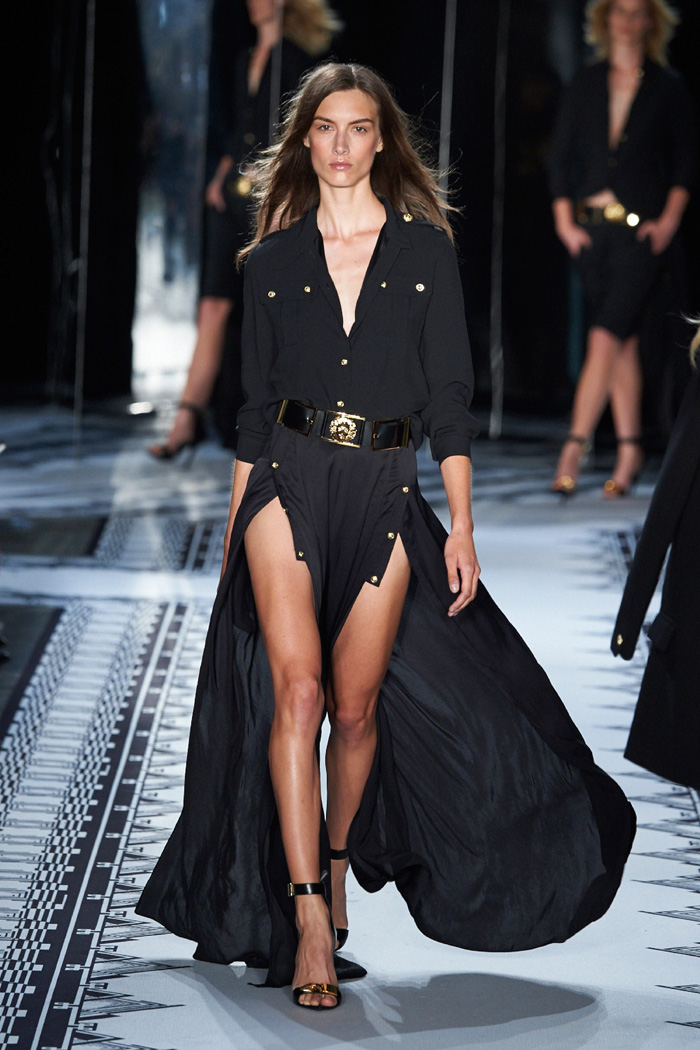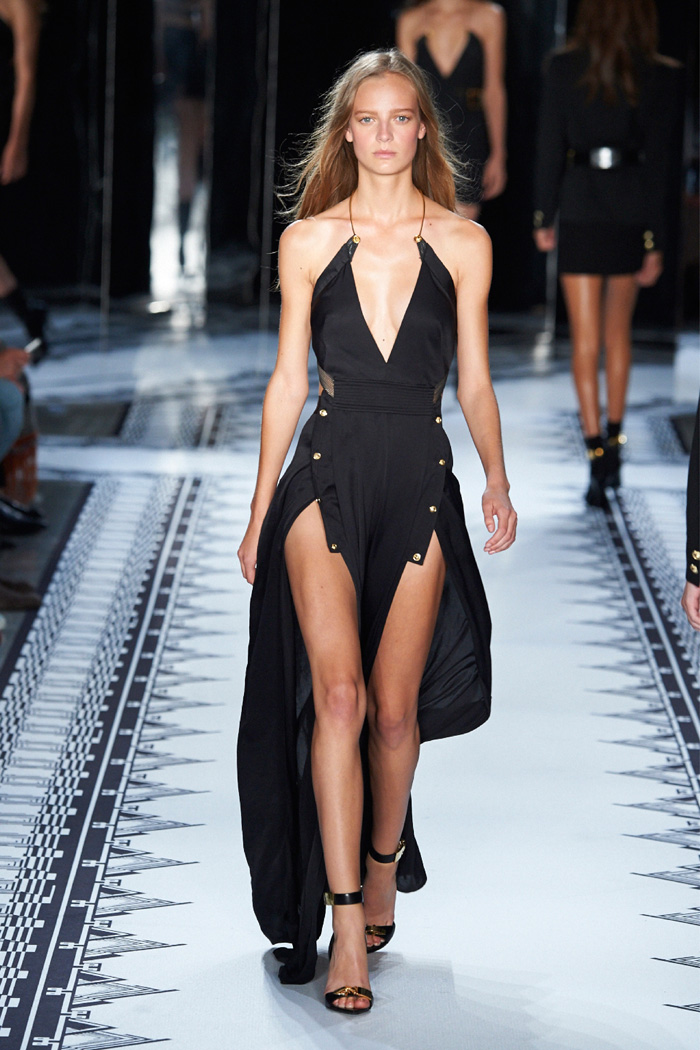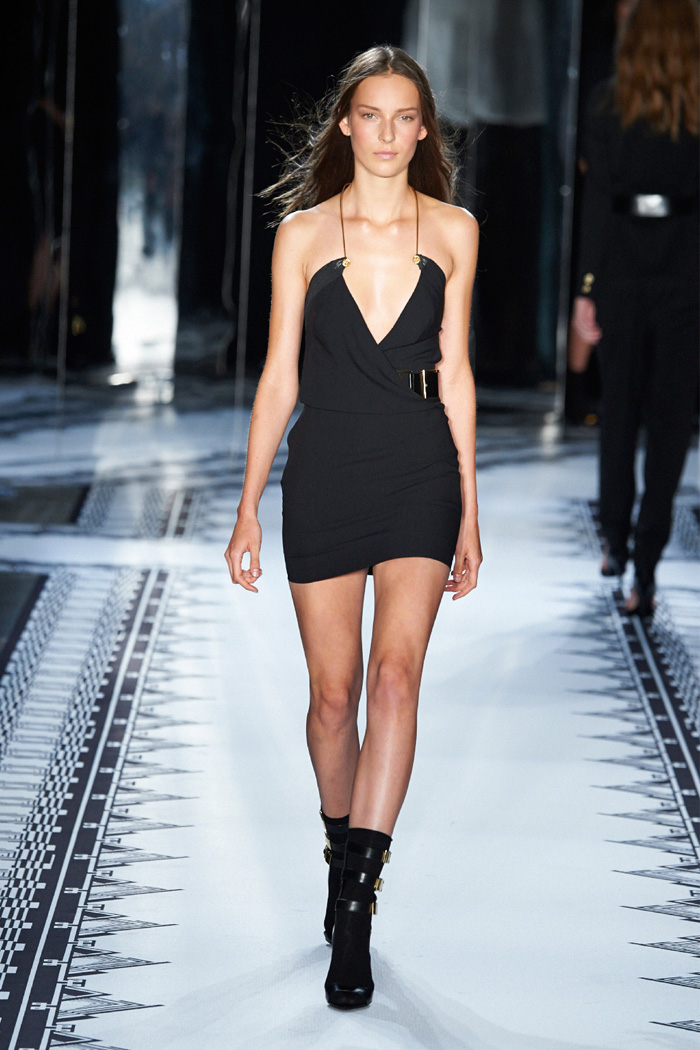 Categories: fashion fashion week mbfw new york fashion week nyfw
Tags: Anthony VaccarelloDonatella Versaceversaceversus versace