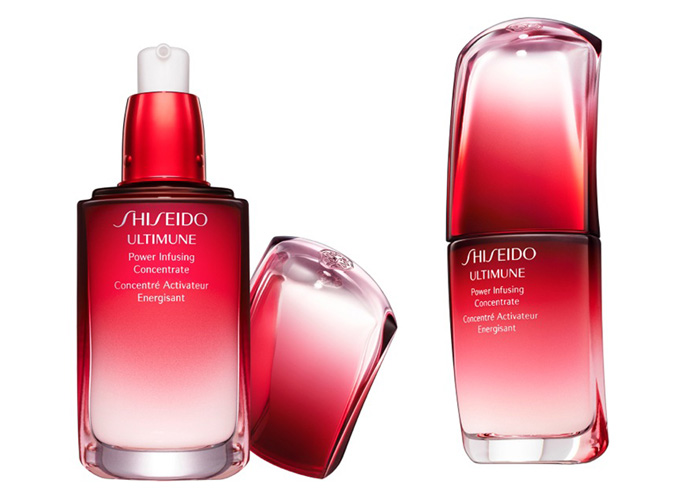 Being the first to introduce technology to the world that directly approaches the immunity of skin, Shiseido launched their newest innovation in skincare with the Ultimune Power Infusing Concentrate. Through extensive research with Harvard Cutaneous Biology Research Center, Sheiseido discovered that "…by addressing the function of the Langerhans cells, skin's immunity and strength is improved and skin can better deflect the immune-decreasing damage of aging, emotional stress and external hazards like dryness, air pollution and UV rays."
With this information, the new Ultimune Power Infusing Concentrate is specially formulated to leave skin smooth, resilient, and glowing with fewer fine lines and wrinkles. Helping to reduce stress and repair the skin's barrier function, the special formula includes a sweet floral fragrance called ImuCalm Compund. Other highly effective formulas featured are the Ultimune Complex, targeting the function of the Langerhans cells to promote collagen production, and Botanicals to protect the skin from impurities and oxidized sebum.
Shop the new Shisedo Ultimune Power Infusing Concentrate now available at shiseido.com. The product will leave your skin feeling full and supple with a silky smooth surface, and in one week, skin will appear to glow more than ever.
More photos after the jump…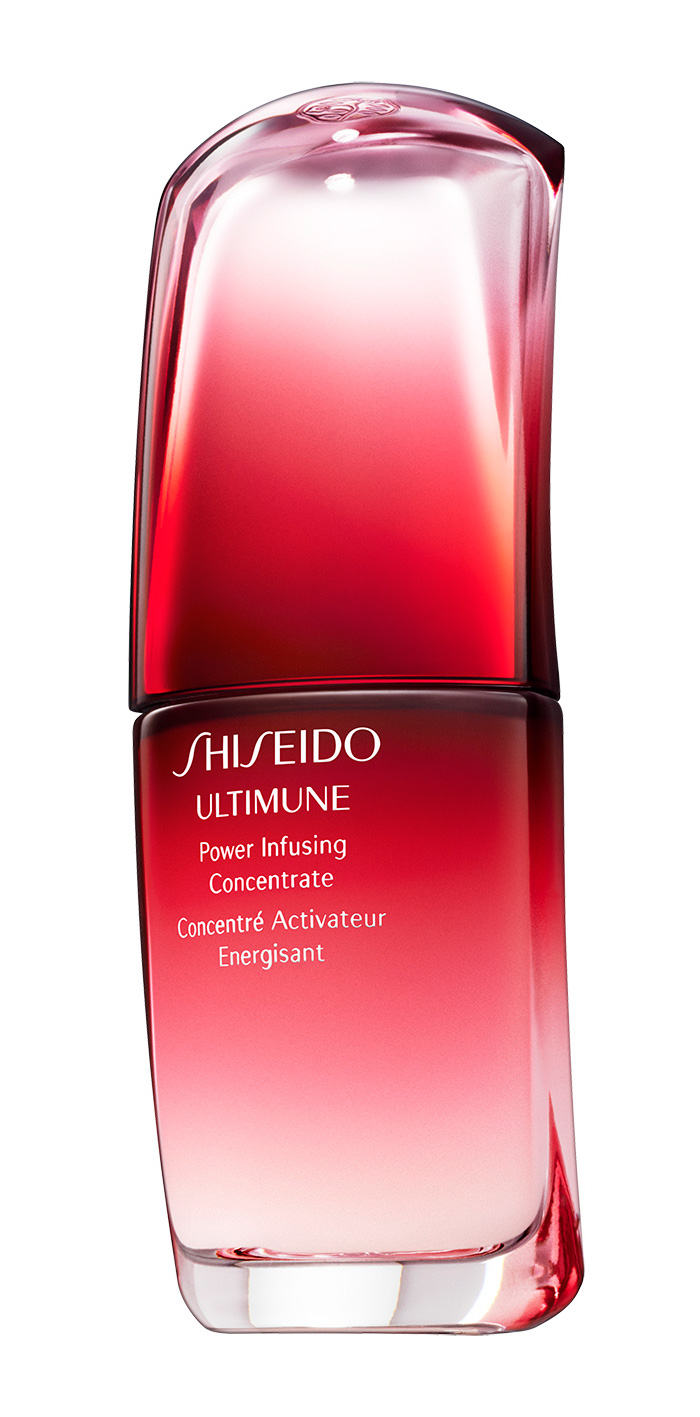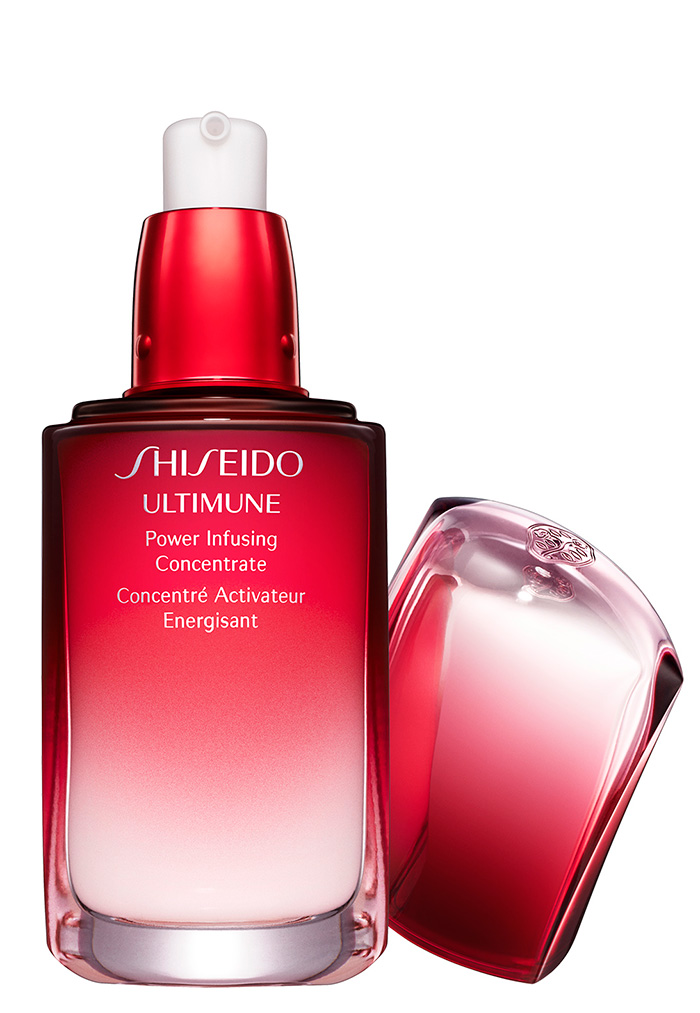 Photos courtesy of Shiseido
Categories: beauty
Tags: shiseido