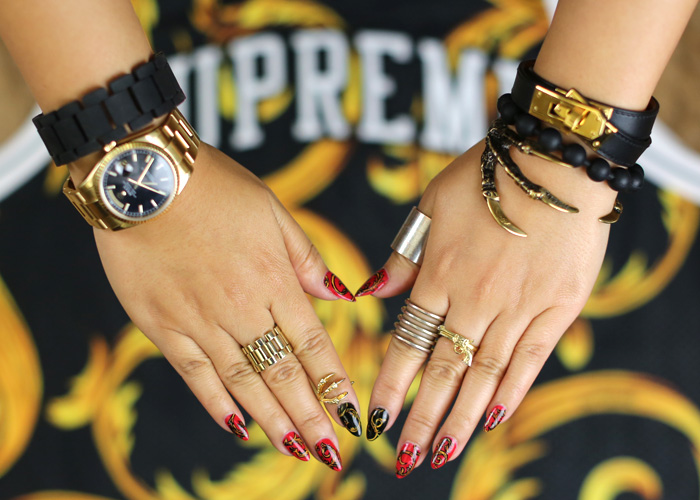 How many of you ladies (and guys) are going to Sneaker Con NYC this Saturday, July 26th? Did you get your tickets yet? If not, you can order here. If you've been to previous Sneaker Con shows, you already know it's going to be crazy, but this time around they've got 133,000 square feet of space, 300+ vendors and dope brands in attendance. You won't want to miss this epic event.
This show will be extra special because yours truly teamed up with Sneaker Con for a sneaker-inspired nail bar! I love getting my nails did and I'm sure all you pretty ladies do too. I have tapped nail artist Jessica Tong to give complimentary nail art manicures with 1 design on 2 fingers (first come, first serve). This special custom nail bar is for one day only, so make sure you get to Sneaker Con early to get your nails did!
And of course Jessica did my nails for the event! Obsessed with my nails inspired by the Supreme x Nike Air Foamposite 1 "Baroque" print. Yes, this nail design will be one of many to choose from. Love it!
Be sure to follow me on Instagram @nitro_licious and #nitroliciousNailBar on Saturday when you get your nails did for a chance to be featured! So excited!
EVENT DATE/TIME
Saturday July 26th, 2014
12:00pm to 7:00pm
EVENT ADDRESS
Pier 92/94
711 12th Ave | MAP
(54th Street & West Side Highway)
New York, NY 10019
More photos of my nails after the jump…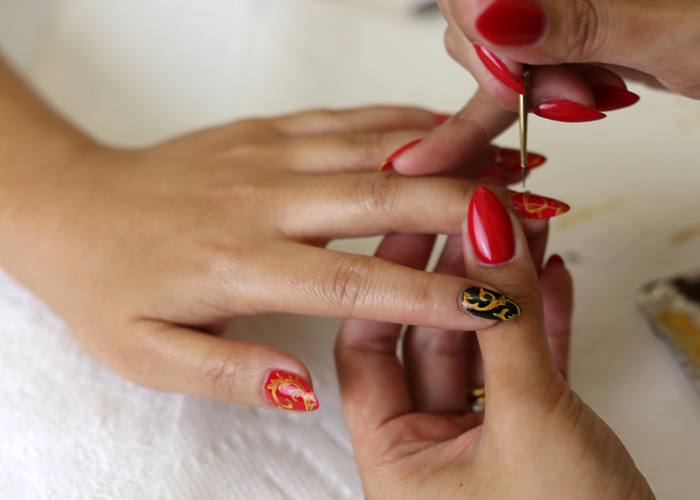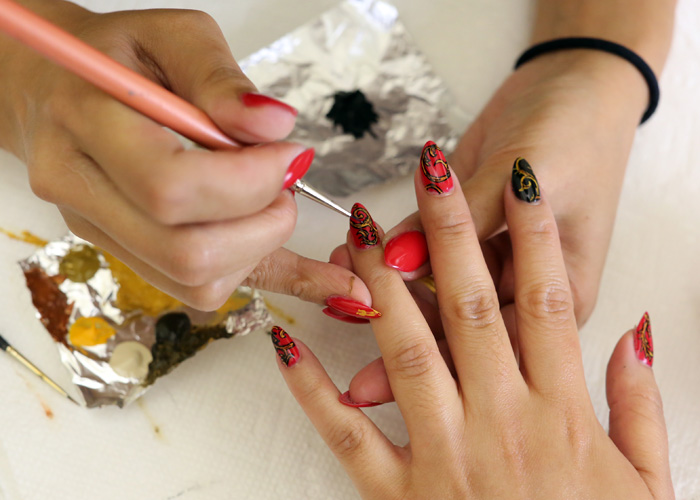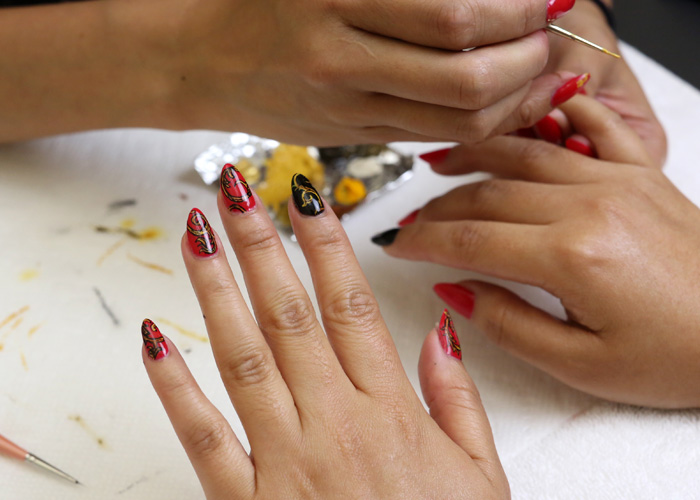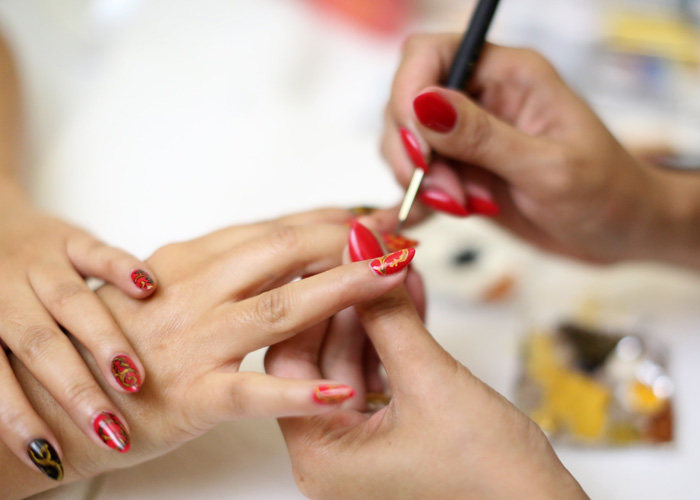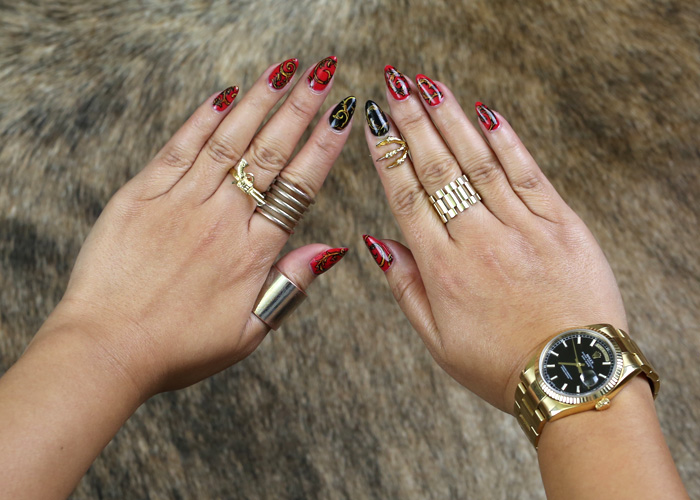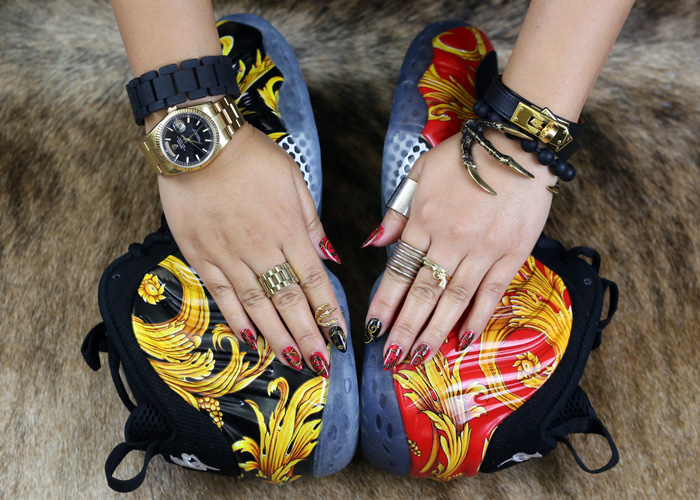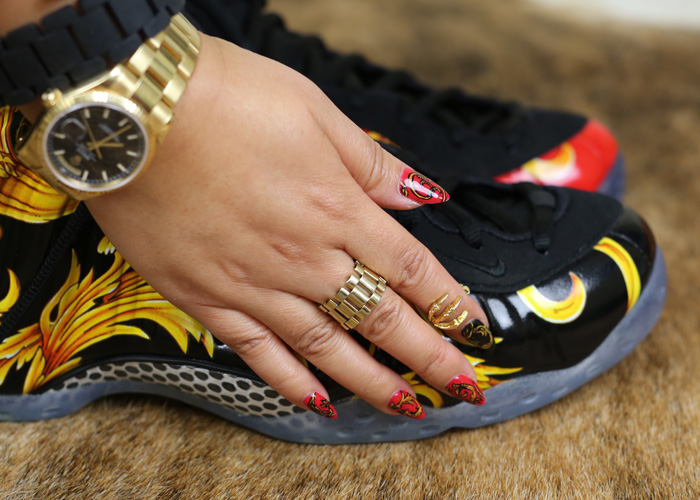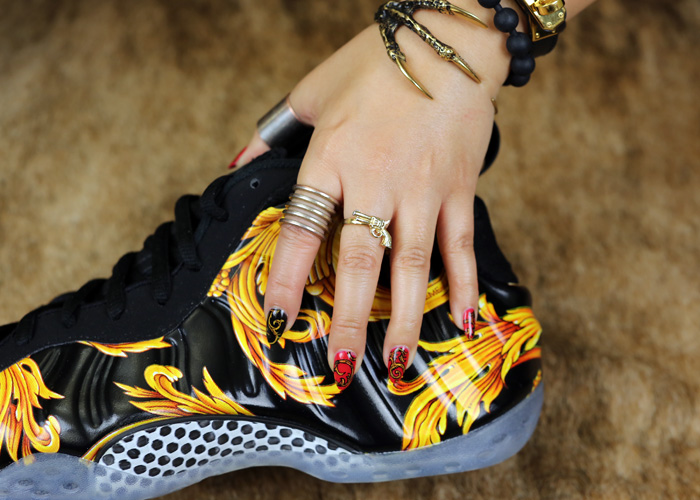 Categories: beauty kicks streetwear