Everyone and brand is on World Cup fever, the latest addition is Charlotte Olympia's exclusive collection of Pandora clutch boxes to celebrate the 2014 FIFA World Cup. The collection entitled, 'She Shoots! She Scores!' features the Hat Trick Pandora with hand painted enamel football detail on its signature spider clasp and a selection of flag embroidered satin inserts to wave on your favorite team.
Charlotte Olympia Dellal says 'I am half Brazilian and have 3 small boys, so I wanted to create this fun and feminine collection to celebrate Brazil hosting the World Cup'.
I love Charlotte Olympia clutches, they're so quirky and fun, definitely a collectible! The collection will be available from the 4th of July at Charlotte Olympia stores in London, New York, Beverly Hills and Miami. Which team are you rooting for?
Check out the collection after the jump…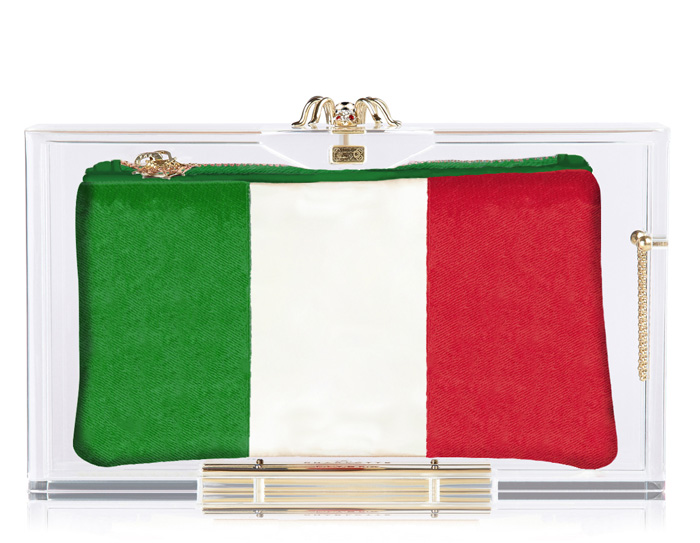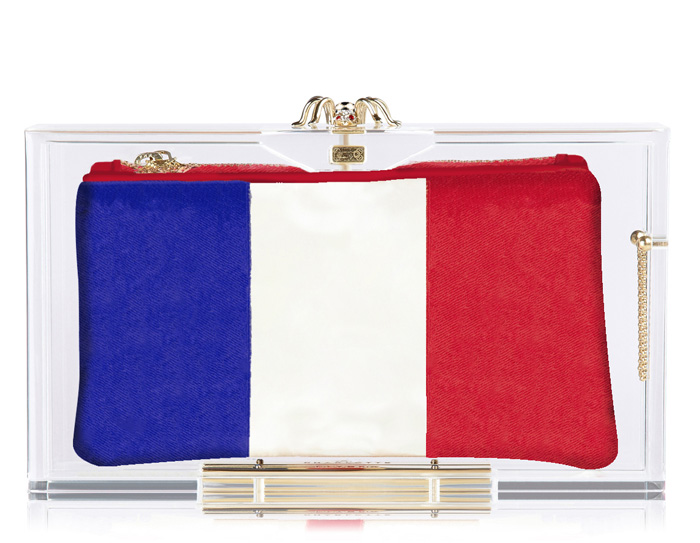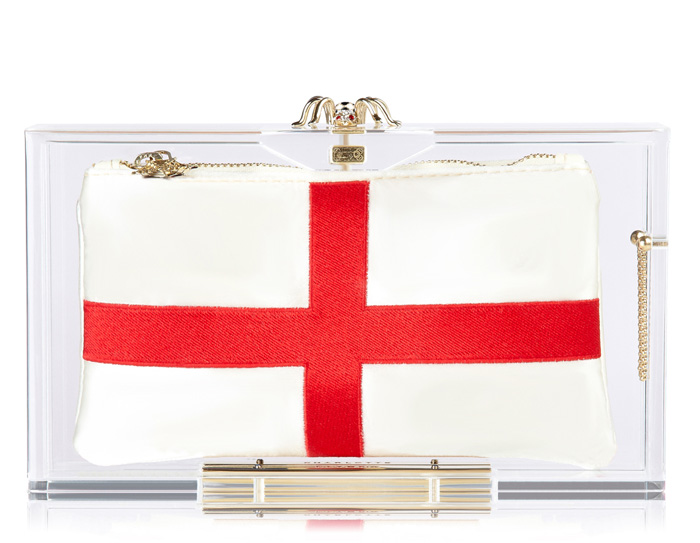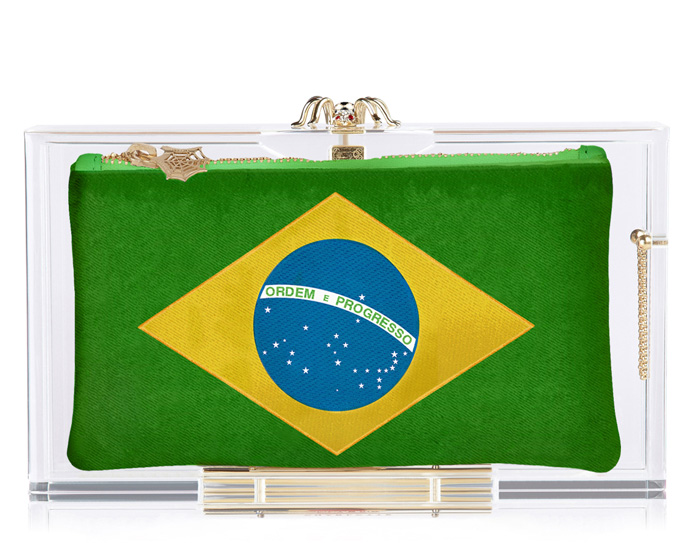 Photos courtesy of Charlotte Olympia