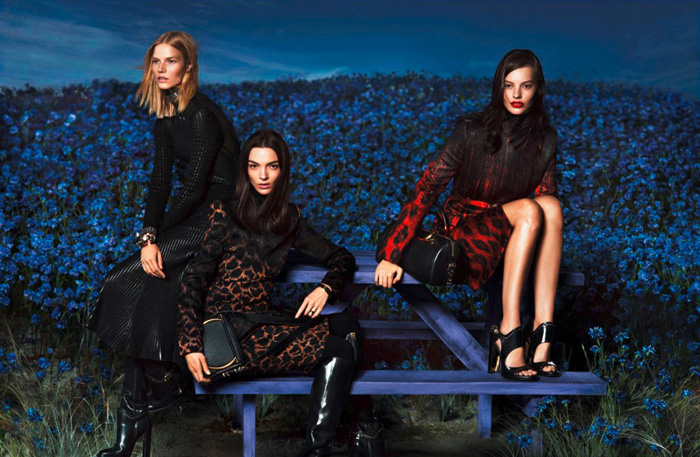 Ferragamo launches its Fall/Winter 2014 advertising campaign, this is the very first Ferragamo campaign featuring multiple female models as opposed to one face. Photographed by Mert & Marcus in London, England featuring Mariacarla Boscono, Amanda Murphy and Suvi Koponen along with Felix Hermans and Jason Anthony, all handpicked by the Creative Director, Massimiliano Giornetti. Ferragamo's premier handbag collection, the Fiamma, debuts in exotic black crocodile and calfskin with gold hardware handles and exclusive mini style in precious stingray.
The campaign also marks the debut of the Fiamma handbag in a print campaign. The perfect balance between nature and humanity. Harmony and emblematic simplicity, the sine qua non of silent story-telling as captured by Mert & Marcus while exploiting clear daylight against a dark background that emphasizes the notion of being suspended in time. Central to this open-air scenario is simple décor which blends in naturally with the landscape. The approaching dawn, the last glowing rays of a sunset, a cinematic night-time effect. A field of brilliant blue flowers stretches as far as the eye can see, their colour reflecting the sky.
Mert and Marcus capture the effortless dialogue between density and transparency playing on architectural capes and rich outerwear over sleek blousons and delicate dresses complimenting the intrigue of Giornetti's collection.
More photos after the jump…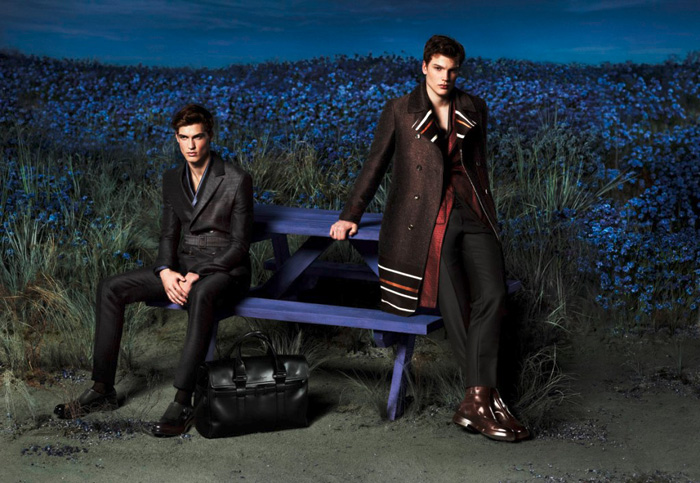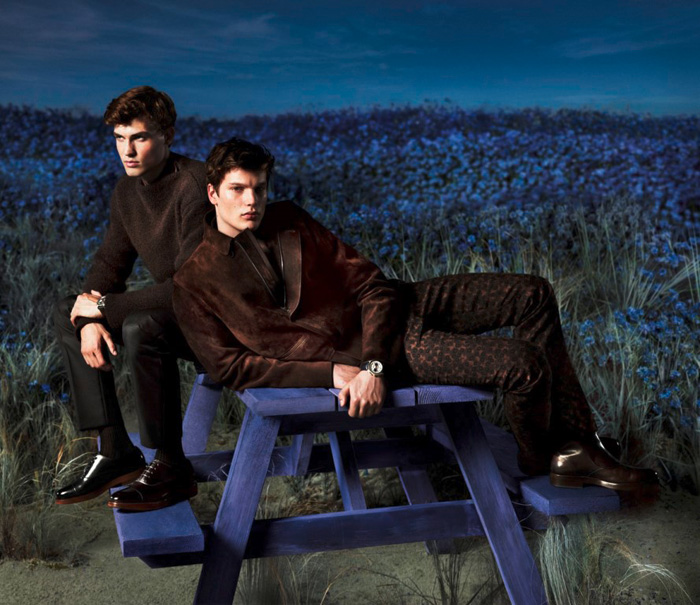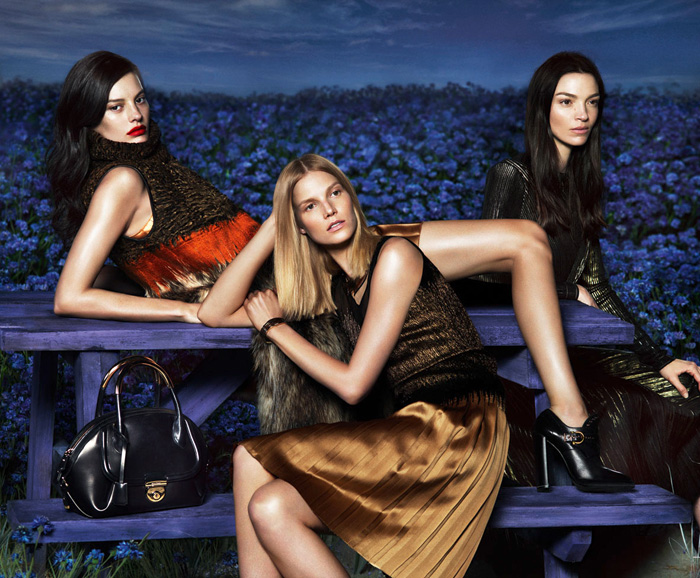 Photos courtesy of Ferragamo
Categories: fashion
Tags: Ferragamo