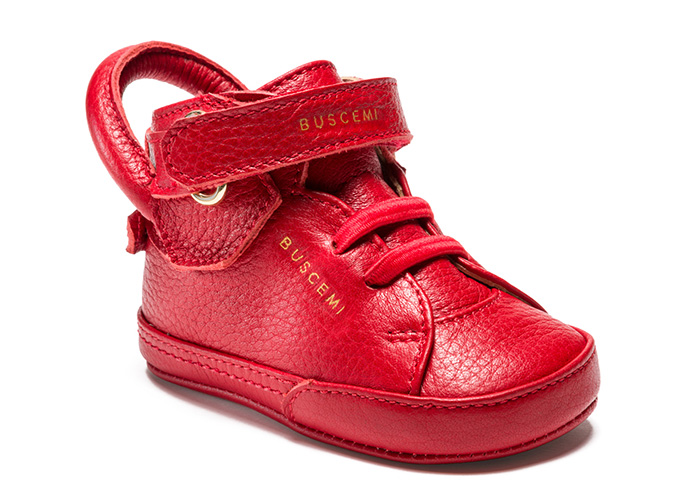 For those that follow @mini_licious on Instagram you have probably already seen a sneak peek of the BUSCEMI baby sneakers, they are so cute. The baby sneakers are sized down from the popular adult 100MM style made fit for the baby in sizes 0-12 months. And the best thing is, the entire shoe is sterilized because we all know babies like to put things in their mouths. These are made with premium Italian leather and is available in three colorways: red, black and white with gold detailing.
The BUSCEMI Baby Sneakers drop this Friday, June 13th and retails for $225 on jonbuscemi.com. Do you like?
More photos on minilicious.net.
Photo courtesy of BUSCEMI
$374.0 BUY IT NOW 1hr 17mins

$120.0 0 bids 1hr 34mins

$285.98 BUY IT NOW 2hr 43mins

$1308.0 BUY IT NOW 5hr 0mins

$400.0 BUY IT NOW 5hr 4mins

$90.0 BUY IT NOW 5hr 9mins

$200.0 BUY IT NOW 6hr 13mins

$525.0 BUY IT NOW 7hr 16mins
disclaimer
Tags: buscemi