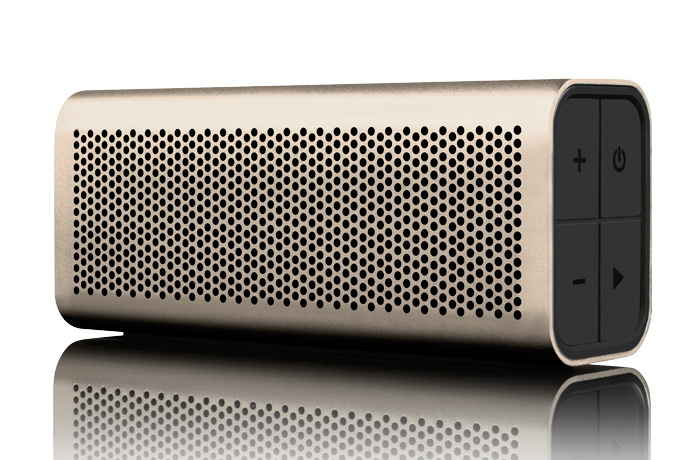 I'm sure by now most of you guys know that I'm a fan of black and gold (nitro:licious colors!), so when I saw this new limited edition BRAVEN 710 Gold speaker I was immediately drawn to it. The BRAVEN 710 Gold wireless, bluetooth speaker is crafted from aircraft-grade aluminum for clean and sleek lines that elicit the unmistaken look of a 24-karat bar. The music gold bar packs powerful HD audio drivers that perfectly blends lows, mid and highs for a blissful portable HD audio experience. Super sleek!
The BRAVEN 710 Gold features TrueWireless™ Technology, NFC connectivity, IPX5 water resistance rating, built-in noise-cancelling speakerphone for calls, can charge USB devices with an integrated power bank, and over 12 hours of continuous playtime to name a few.
The limited edition BRAVEN 710 Gold is available for $169.99. Buy the BRAVEN 710 Gold or the entire line of BRAVEN Bluetooth speakers on braven.com.
More info and photos after the jump…
TrueWireless™ Technology enables wireless pairing with a second 710 to create a room-filling right and left stereo sound, while NFC connects with other NFC enable devices by simply touching them. It also supports APTX technology and enjoys a unique mute functionality under Bluetooth Bridge that transforms the 710 Gold into a Bluetooth receiver to stream audio from your device through non-Bluetooth enabled speakers.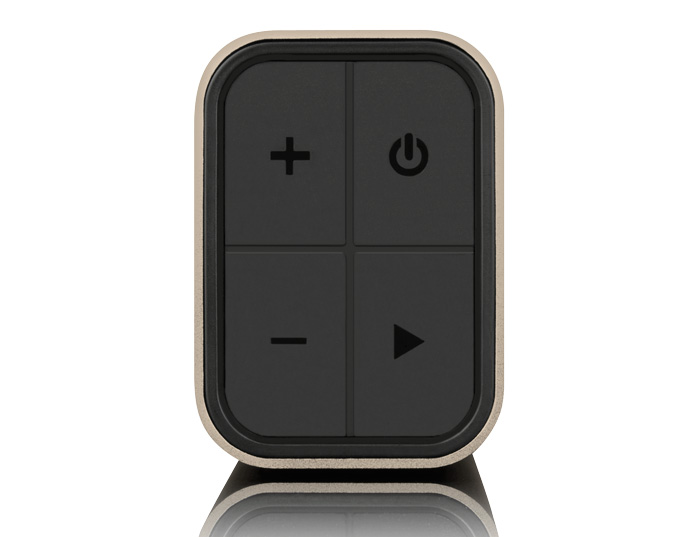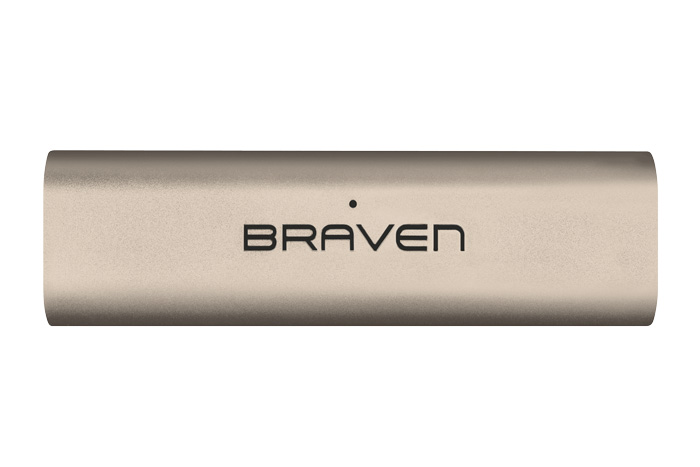 Photos courtesy of BRAVEN
$30.99 BUY IT NOW 0hr 10mins

$47.43 BUY IT NOW 0hr 44mins

$19.99 BUY IT NOW 2hr 5mins

$39.99 BUY IT NOW 2hr 47mins

$22.99 BUY IT NOW 3hr 31mins

$14.99 BUY IT NOW 3hr 31mins

$16.99 BUY IT NOW 4hr 27mins

$20.25 BUY IT NOW 4hr 47mins
disclaimer
Categories: gadgets
Tags: braven