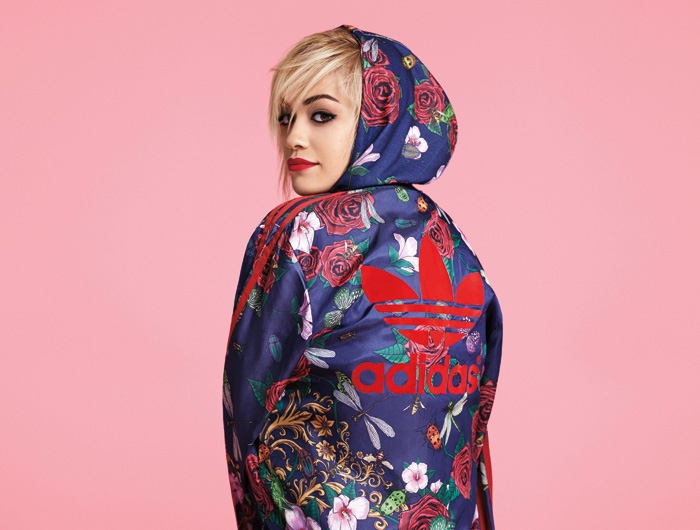 adidas Originals has tapped Rita Ora to collaborate for three seasons, the first to debut Fall/Winter 2014. For the first collection, expect heritage classics carved up, re-cut and emblazoned in bold graphics and vibrant colors. Here's a first look at what to expect, a hooded rose-print track jacket. Can't wait to see the full collection.
Rita says, "The collaboration came about through mutual love and appreciation. I have always been a fan of adidas originals and respect what they stand for in their fearlessness and originality. I worked very closely with adidas originals to put a personal touch in every piece with connections to my music, my career and my life. I'm really proud of the collection and beyond excited for my fans to get their hands on it!"
Are you excited for the collaboration?
Photo courtesy of adidas Originals
$142.46 BUY IT NOW 0hr 34mins

$259.99 BUY IT NOW 1hr 2mins

$817.0 BUY IT NOW 1hr 6mins

$650.99 BUY IT NOW 1hr 11mins

$137.99 BUY IT NOW 1hr 11mins

$137.99 BUY IT NOW 1hr 11mins

$180.99 BUY IT NOW 2hr 7mins

$148.99 BUY IT NOW 2hr 7mins
disclaimer
Categories: celebrities fashion streetwear
Tags: adidas originalsrita ora