I'm a fan of unique looking shoes but most of the time I like simple and timeless classic shoes that I can wear with anything. I own a pair of the Saint Laurent Jane Sandal, it's super a simple and classic style that will never go out of style and can be worn when you're dressed up or casual dress down days. The price is a little on the high-end, at $795, but if you're looking for an alternative, the Stuart Weitzman Nudist Sandals is your best bet, it retails for $385 to 398- which is half the price and looks just as good. I personally am thinking of getting a pair of Nudist in nude for the summer.
The Nudist sandal comes in a range of colorways, beside the classic colors there's also prints like camouflage, python and leopard. The heel height is 4.5″, and like the name, there's only a slim strap across the toes for a minimalist, clean look. Super sexy right?
You can buy the Stuart Weitzman Nudist Sandals on stuartweitzman.com, shopbop.com, forwardbyelysewalker.com, neimanmarcus.com and piperlime.com. Do you like?
More photos after the jump…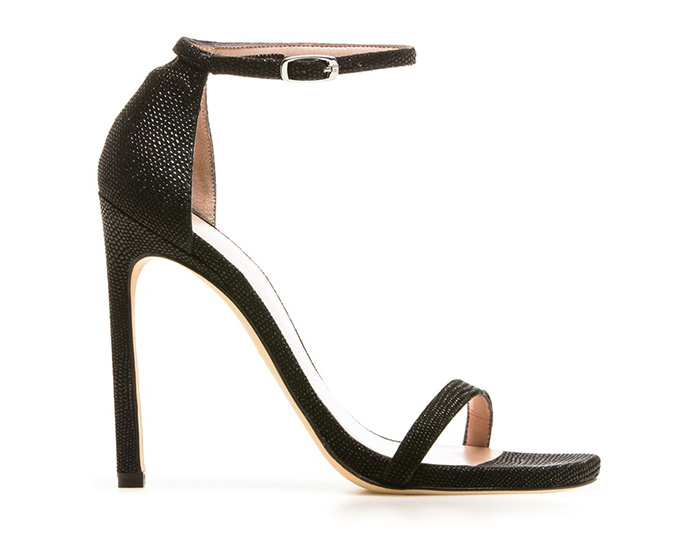 Photos: Stuart Weitzman
Categories: fashion shoes shopping
Tags: stuart weitzman