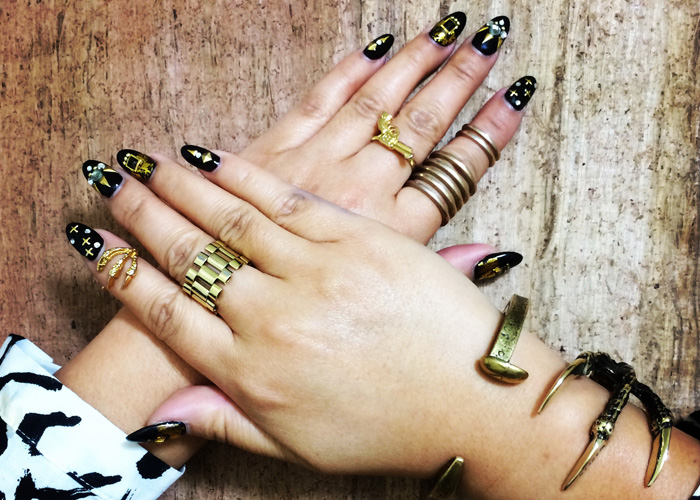 For those following my blog and on Instagram, should already know that I'm really into nail art. I love getting my nails did, especially with nail designs. A couple months ago I was introduced to Japanese nail artist, Asami Irigaki, by my older brother. Asami and I quickly connected as we are both passionate about nails but it took a bit of time to meet due to scheduling conflicts. I'm happy to say we finally got our first session in about 3 weeks ago.
Asami recently moved from Japan to New York City to further her career as a nail artist here after five years of perfecting her craft. She worked and trained in Japan in gel nail technique and art and has extreme passion, talent and skills for nail art. Specializing in sleek and detailed design by hand paint, 3D art, etc., she can create custom designs that will have you thinking about your next Asami Original. (Raises my hand!)
I'm very particular when it comes to nail art, also very indecisive too. Asami knows that I love black and gold, so she suggested to go with that color combo. I, of course agreed and the next step was coming up with nail art designs for each nail. I love studding, so instead of hand paint, we used a bunch of different nail studs to create something edgy. The results were amazing, I'm so obsessed with the final look and everywhere I go I get a ton of compliments and inquiries. And lastly, it's been almost 3 weeks and my nails are still in perfect shape other than growing out, they still look like the day she did them. Super talented and amazing skills, definitely my go-to nail artist now.
If you're looking to get your nails did, definitely go to Asami! For appointments and pricing info, you can contact her at nailedbyasami@gmail.com. Tell her nitrolicious sent you! Also, check out some of her nail designs here.
See below for more photos of my nail experience with Asami…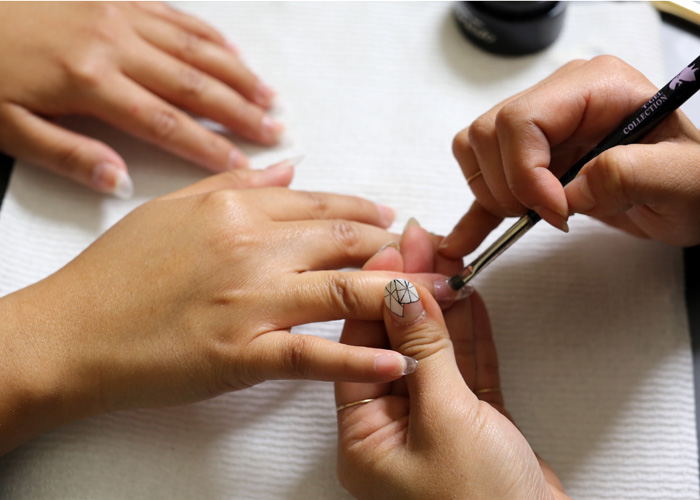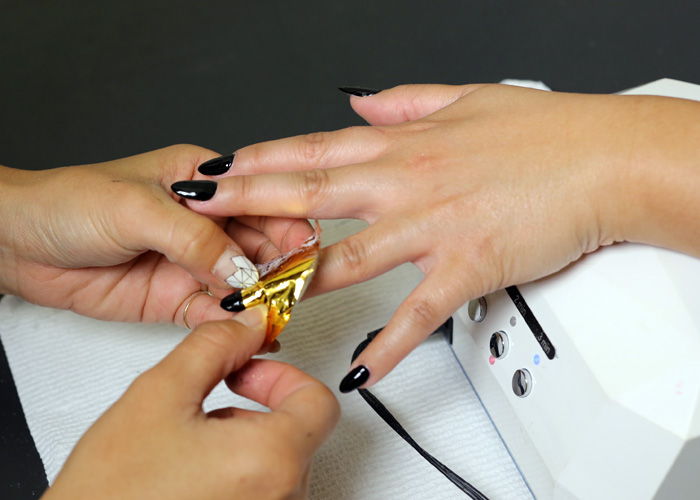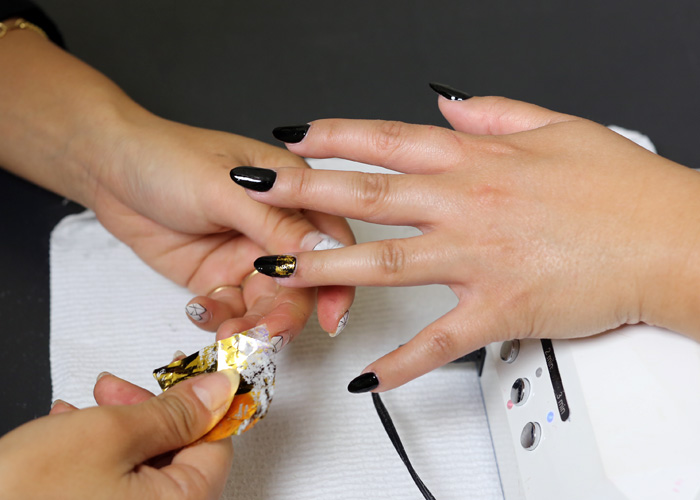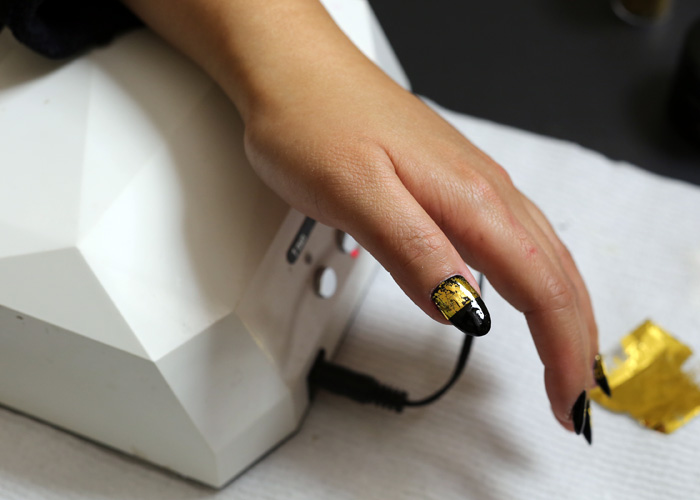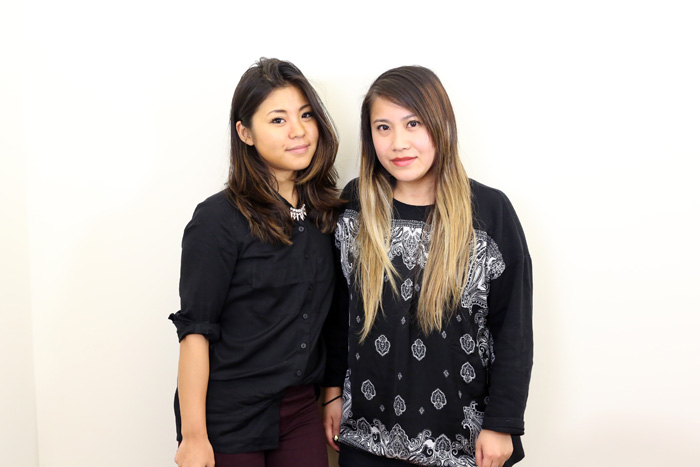 —-
After almost 3 weeks, my nails still looking good and nothing came off from the nails too! AMAZING!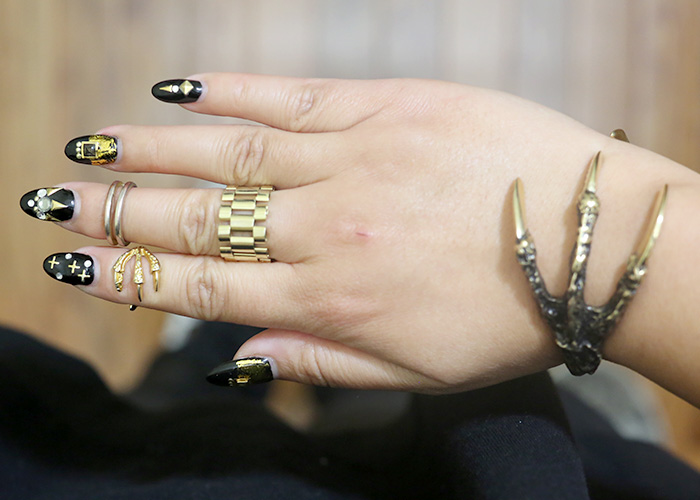 Categories: beauty
Tags: Asami Irigakinail art