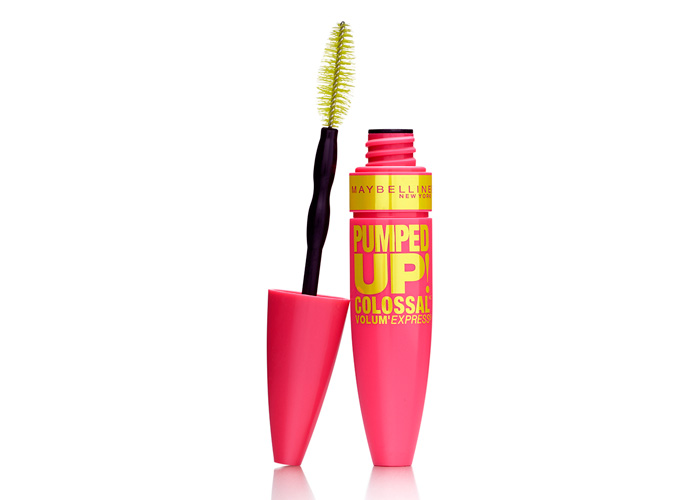 I always tell my friends that if you only have time for one makeup in the morning, it has got to be mascara. Most people look at the eyes first and with a bit of mascara your eyes immediately open up. I'm obsessed with mascara and whenever there's a new one, I'm always up to try it. Maybelline New York introduces Pumped UP! Colossal Mascara by Volum'Express, the new mascara features a new unique brush and formula duo that is said to provide a bigger, bolder, more extreme look.
The double curved stem pumps a double shot of the plumping formula on the oversized brush for bigger, bolder lashes. Pumped UP! Colossal Mascara contains Maybelline's biggest brush yet for double the collagen. The result — up to 16X volume!
Pumped UP! Colossal by Volum'Express will be available in mass market retailers beginning in June 2014 but if you can't wait, buy in on ulta.com for $7.99. Are you ready for this?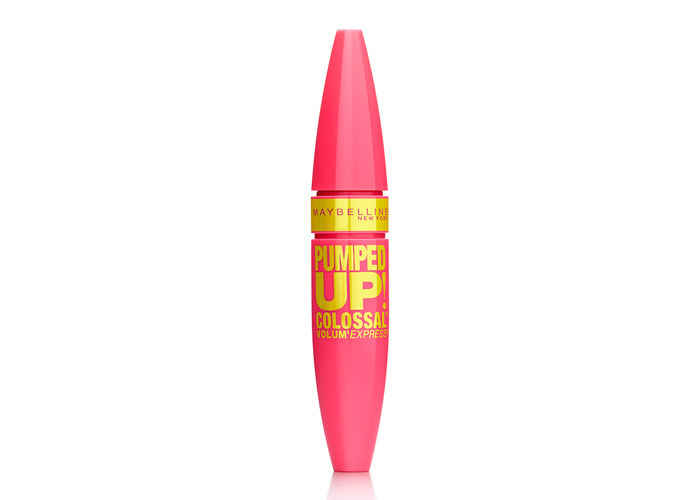 Photos courtesy of Maybelline New York
Categories: beauty