I love makeup and if the packaging is pretty it's a plus. I really like the simplicity of the Marc Jacobs Beauty collection, the packaging, shapes and colors that house the makeup is clean and chic. I've heard lots of good things about MJB and I'm dying to try it out myself, perhaps the summer collection is a good time to start?
Marc Jacobs Beauty's Summer 2014, The Siren, features a stunning new collection inspired by the mood, colors, and textures of Marc Jacobs' Spring/Summer 2014 runway collection. The color palette is rich with a pop of color, think tropical shades of brown, jungle green, warm gold, and sea blue, this collection captures the designer's world of mystery and seduction in a completely modern way.
"As we were working on concepts and colors, I kept pulling swatches of fabric to demonstrate the tones and textures I wanted in the makeup," said Jacobs. It's definitely about both texture and color and none of it means anything in the abstract. It's really about the person who wears it."
This collection is available exclusively in Sephora and Sephora inside J.C. Penney stores and select Marc Jacobs stores, sephora.com, marcjacobsbeauty.com and marcjacobs.com.
More photos and info after the jump…
Style Eye-Con No. 7 Plush Eyeshadow Palette in "The Siren" ($59) – This summer, Marc debuts seven new shades that capture the essence of the modern siren in one sleek case. Play with gleaming metallics in bronze and gold, lustrous shimmers in rusted red, white pearl, iridescent black teal, cobalt and seafoam. Discover the advanced pigments, true color payoff and extraordinary long-wear of Marc's signature formula, housed in a limited edition collector's palette.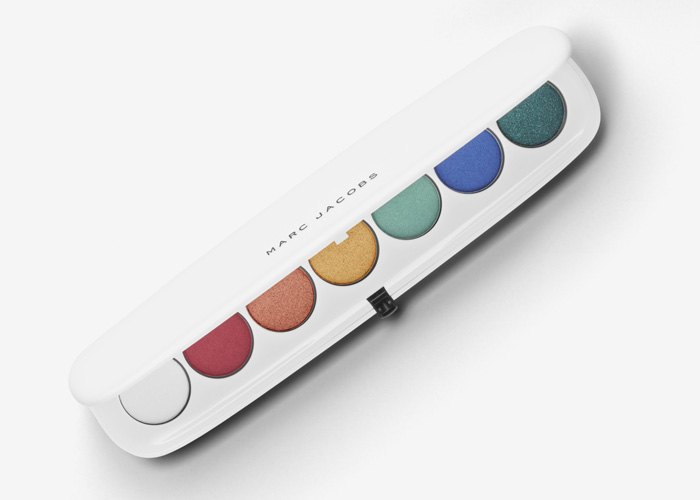 —-
Enamored Hi-Shine Nail Lacquer ($18) – Wear a piece of Marc Jacob's Summer 2014 runway collection with three new, limited edition shades. Bark!, a deep chocolate brown lacquer, was first debuted on the nails of Marc's models and perfectly captured the mood of the summer Siren. Inspired by the elegant art of color contrast, these dark, unexpected lacquers meet sleek white bottle caps in a striking juxtaposition. Get enamored with color duality and stand out from the rest this season.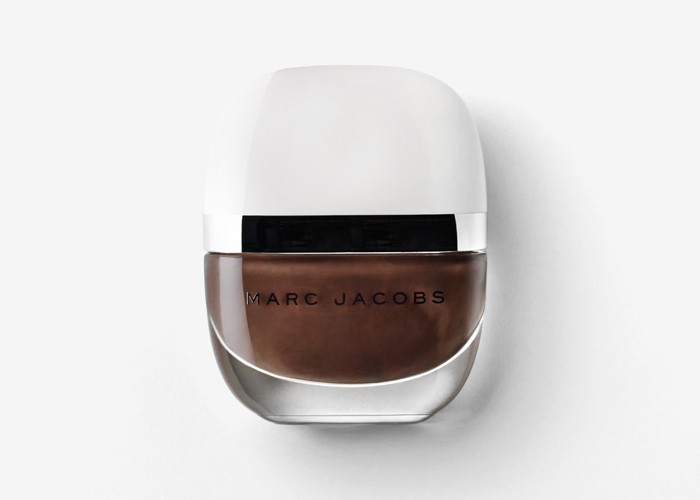 Bark! (Chocolate Brown)
New Wave (Navy Blue)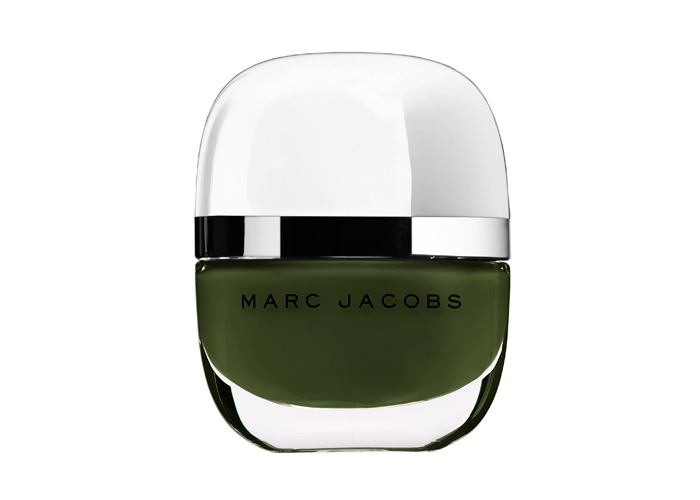 Jungle (Leaf Green)
—-
Shameless Bold Blush in Shameless ($30) – Not for the faint of heart, Shameless—the eponymous new shade from Marc's Shameless Bold Blush collection—gives your cheeks the perfect pop of audacious peach.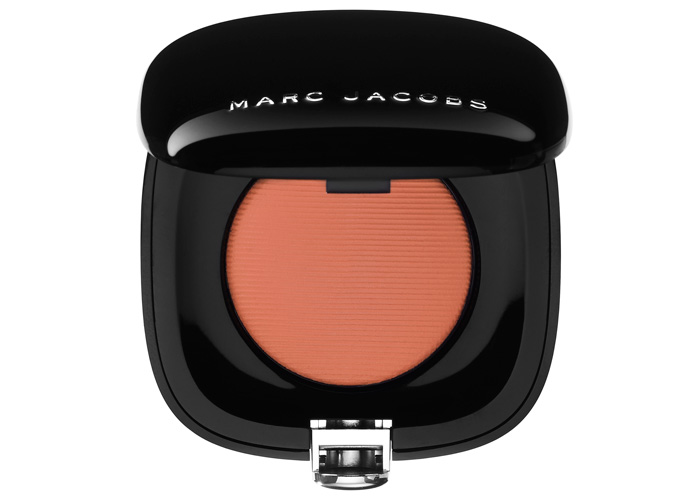 —-
Highliner Gel Crayon ($25) – Make a bold statement with nine stunning, new shades of Marc's quintessential eyeliner. Discover the revolutionary formula of the only gel pot liner in a crayon—richly pigmented with extraordinary, waterproof performance. Summer's 9 new shades join the core assortment to make 15 high-fashion highliner colors.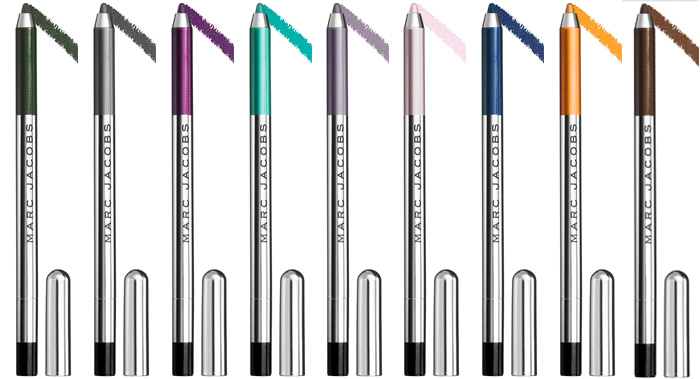 O(Vert) – Dark Moss
(Stone)Fox – Gunmetal Glitter
(Plum)Age – Plum
Ody(Sea) – Teal
(Luna)Tic – Silver Lilac
Obey-ge – Opalescent Powder Pink
(Wave)Length – Cobalt
Mari(Gold) – Sunrise Orange
Brown(Out) – Chocolate Glitter
Photos courtesy of Sephora
$15.0 BUY IT NOW 0hr 8mins

$19.0 BUY IT NOW 0hr 20mins

$125.78 BUY IT NOW 1hr 57mins

$17.49 BUY IT NOW 2hr 5mins

$2.0 BUY IT NOW 2hr 12mins

$59.97 BUY IT NOW 2hr 24mins

$290.0 BUY IT NOW 2hr 33mins

$10.95 BUY IT NOW 2hr 56mins
disclaimer
Categories: beauty